Tim Carl delves into the mystery of crows and ravens to discover what has made them so central a character to so many cultural stories through…
Residents at Rancho de Calistoga have turned what was once an eyesore into a community garden. They will hold a fundraising flea market from 9…
Diamond Mountain is known for being home to some of the most exquisite wines in the world, and it is itself considered a secret gem.
Tamber Bey Winery has partnered with Chef Nash Cognetti of Treposti to host a dinner series paired with Tamber Bey's current release and libra…
Weekly Calistogan book critic Julie Mitchell recommends books for Pride month that help us comprehend and better accept our differences.
See photos from Calistoga Junior-Senior High School graduating class of 2021.
Porthos is the largest brother from the Musketeers Litter and he'll purr the minute you pick him up. The kittens will be ready for adoption af…
The Napa Valley Museum Yountville fifth annual student-curated exhibition, "Remotely Creative," is now live in the museum's free online gallery.
St. Helena's Harvest Inn hosted The Napa Valley 750: The Wine Country Road Rally on April 11-16, raising $90,000 for the St. Helena Hospital F…
Each week, the Napa Valley Register shares photos of your pets in the newspaper as part of our Pic of the Litter feature.
Jubilation was in the air at Calistoga Junior-Senior High School on June 11 as students and their families gathered for the senior graduation …
Nothing brings smiles to our faces and joy to our hearts like our pets. Our beloved fur babies offer a much-needed distraction these days, so …
U.S.-Argentine poet Lucian Mattison will be offering an 8-week workshop for poets who are newer to the craft beginning June 29 in Calistoga. 
The Napa Valley Museum Yountville fifth annual student-curated exhibition, "Remotely Creative," is now live in the museum's free online galler…
Izmir is the only boy from the Spice Route Litter, who has just turned 8-weeks old. It won't be long until they are ready to graduate from the…
Rianda House's Readers' Theater Group has produced three skits that offer a humorous perspective on how seniors grapple with technology, datin…
Members of several Ford Classic Model T clubs rolled into Calistoga last week and turned heads at their antique cars' wooden wheels and brass …
The Ortiz Brothers' popular Oaxacan-style Hot Tamales can be found at the Calistoga Farmer's Market, and coming soon to a stand-alone location…
Charles Krug Winery has been hopping with live music and wine in a partnership with Blue Note Napa. The Calistoga Winegrowers Association is a…
To kick off the historic property's complete renovation, House of Better at Dr. Wilkinson's resort will host a free pie eating contest June 15.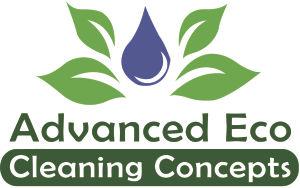 Advanced Eco Cleaning Concepts
In lieu of a Fourth of July parade this year, residences and business are invited to decorate their home or storefront in patriotic decor. Pai…
This friendly 7-year old had her final vet visit last week and she is officially available for adoption.
This adorable 8-week old ball of fluff is Moonshine and she is ready to find a forever family.
World War II airman Paul Galleron of Rutherford was forced to land in Russia after his plane sustained damage during a bombing mission against…
Roxanne is about 4 years old and is quite petite. She's not bothered by toddlers or dogs, coexists peacefully with everyone and is looking for…
Nara, Ayas, Baku, and Izmir are 7-week old friendly Calico kittens and are ready for adoption. 
Jean Kelly writes about her time living in Calistoga during the 1940s when her family owned Kelly's Village Green, the former Café Sarafornia.