Betty shares ideas for making life during COVID-19 more enjoyable and healthy.
Nothing brings smiles to our faces and joy to our hearts like our pets. Our beloved fur babies offer a much-needed distraction these days, so …
Here's a look at what was happening in Calistoga the week of May 28.
A podcast recorded by St. Helena High School students is a finalist in the NPR Student Podcast Challenge.
Mowgli has easily made friends with other cats and small dog at his foster home. He is playful, but also knows when to relax and take it easy,…
Capt. Jack Sparrow is a spunky, feisty, little ball of kitten energy and needs a playful feline friend in his forever home and is is also a bi…
Meet your fuzzy new lap warmer! Charlie is available for adoption NOW. This big boy is living in a foster home with older kids, cats and dogs …
The UpValley Family Centers, with staff and offices in St. Helena and Calistoga, provide essential services to people in the UpValley area. 
Adventist Health St. Helena has announced this year's winner of the prestigious DAISY award, surgery nurse Cindy Nonescan, RN.
Napa Valley is arguably one of the most beautiful places in the world. To celebrate Napa Valley's natural beauty, we asked readers to send us …
Calistoga's annual free, outdoor summer concert series that normally begins in June has been canceled this year.
Outdoor fitness classes will resume at Pioneer Park in June, under the most recent safe social distancing guidelines outlined by the Napa Coun…
NapaLearns announced a new online service offering courses that can lead to industry-recognized certifications from Adobe, Autodesk, Cisco and Google.
Birthdays are often a time for gathering with friends and family, but social distancing and shelter-at-home orders related to the COVID-19 pan…
Betty describes how to tune in to "Senior Moments" for highly informative programs. 
Here's a look at what was happening in Calistoga the week of May 21.
More felines continue to join our foster program every day! They'll be available for adoption in about a month.
Tinsel is a special girl waiting for a special family. She is an active, happy, healthy puppy who is already a great copilot and adventure buddy.
Calistoga Jazz pianist Larry Vuckovich will live stream a concert performance from his home at 1 p.m., Saturday, May 30. 
For a Napa Valley winery, making it to 125 years is no small feat.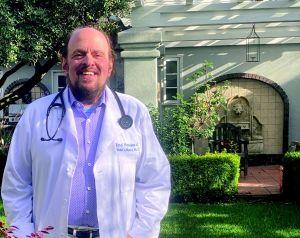 Napa Valley Health and Well Being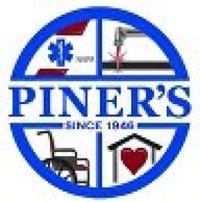 With BottleRock 2020 postponed until October, organizers have created a live virtual series, launching on Memorial Day weekend. 
A group of civic leaders has pledged to breathe new life into the Green Church so that it can continue to offer public service to the community.
Celebrate with Tedeschi Family Winery June 6, from the comfort and safety of your own car, with live music and handmade pizzas "to-go." 
The Cameo Cinema presents "Zoomfari," a real-time visit to the Safari West preserve.
Greetings, everyone. Who's getting tired of being isolated?
Here's a look at what was going on in Calistoga the weeks of May 7 and 14.
Recent state legislation aimed at protecting housing is presenting a zoning conundrum for the UpValley Family Centers.