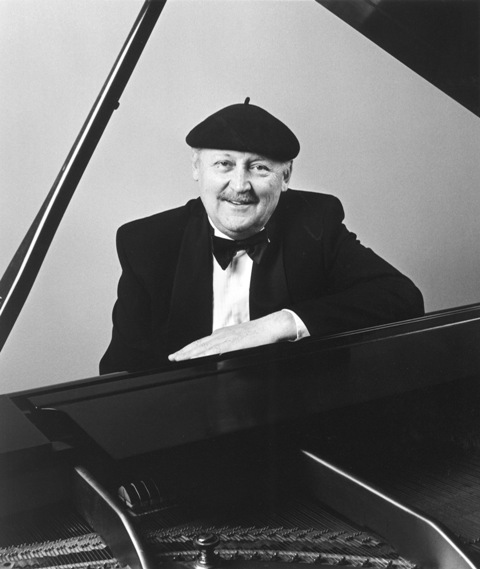 Fans of Vince Guaraldi and jazz are in for a treat at a tribute concert Sunday featuring Calistoga's own Larry Vuckovich, and a vintage home video of Guaraldi performing an original song.
Vuckovich, the only Guaraldi student, and his band made up of Josh Workman on guitar, John Santos on Latin/Brazilian percussion, Seward McCain on bass and Akira Tana on drums, will perform the Guaraldi original "Blue Lullaby" after the video for the concert presented by the Napa Valley Jazz Society.
Possibly best known for the toe-tapping, reminiscent music of "Peanuts" and Charlie Brown fame, the Vince Guaraldi tribute concert includes "Christmas Time Is Here" from "A Charlie Brown Christmas" and "Surfin' Snoopy," a full-band swing tune.
Guaraldi was known for his Latin jazz music, and Vuckovich plans to fill the set at Silo's at 530 Main St. in Napa with several numbers of Guaraldi's Latin jazz music, in addition to the Charlie Brown tunes.
Among the songs Vuckovich will perform are "The Lady's in Love With You," "Night in Tunisia," "Samba de Orpheus," "Choro," "Days of Wine and Roses," "Boogaloo Blues" and "Viva Cepeda."
As a young Guaraldi student, Vuckovich spent time at the jazz master's home studying music, then later performing on stage as the second pianist in shows featuring Guaraldi.
Vuckovich opened shows for Guaraldi and was interviewed for a book and documentary on him, and enjoys his own claim to fame with heralded performances and CDs to his name.
Movie reviewer Leonard Maltin, who said in his review of Vuckovich, "I don't often review music when it doesn't directly relate to movies, but a few years ago I did write about jazz pianist Larry Vuckovich's film noir-inspired CDs, which I highly recommend." Maltin calls Vuckovich a "passionate exponent of what most people call straight-ahead jazz." He adds that "I don't think you have to be a hardcore jazz buff to enjoy the music of Larry Vuckovich."
Vuckovich has an interesting tale of his own to tell even without the Guaraldi connection. Born in Yugoslavia, his family fled the communist-occupied and Nazi-riddled region to come to San Francisco. Then a teenager, Vuckovich soaked up the burgeoning American jazz scene. He loved all the flavors of jazz, be it swing, bebop, boogie woogie, New Orleans or any other style.
He's traveled the world, has a handful of his own CDs out and has played with some of the biggest names in the jazz music world. His Napa Valley Jazz Society Vince Guaraldi concert starts at 4 p.m. July 14. Tickets are $20 for Napa Valley Jazz Society members; $40 for nonmembers.