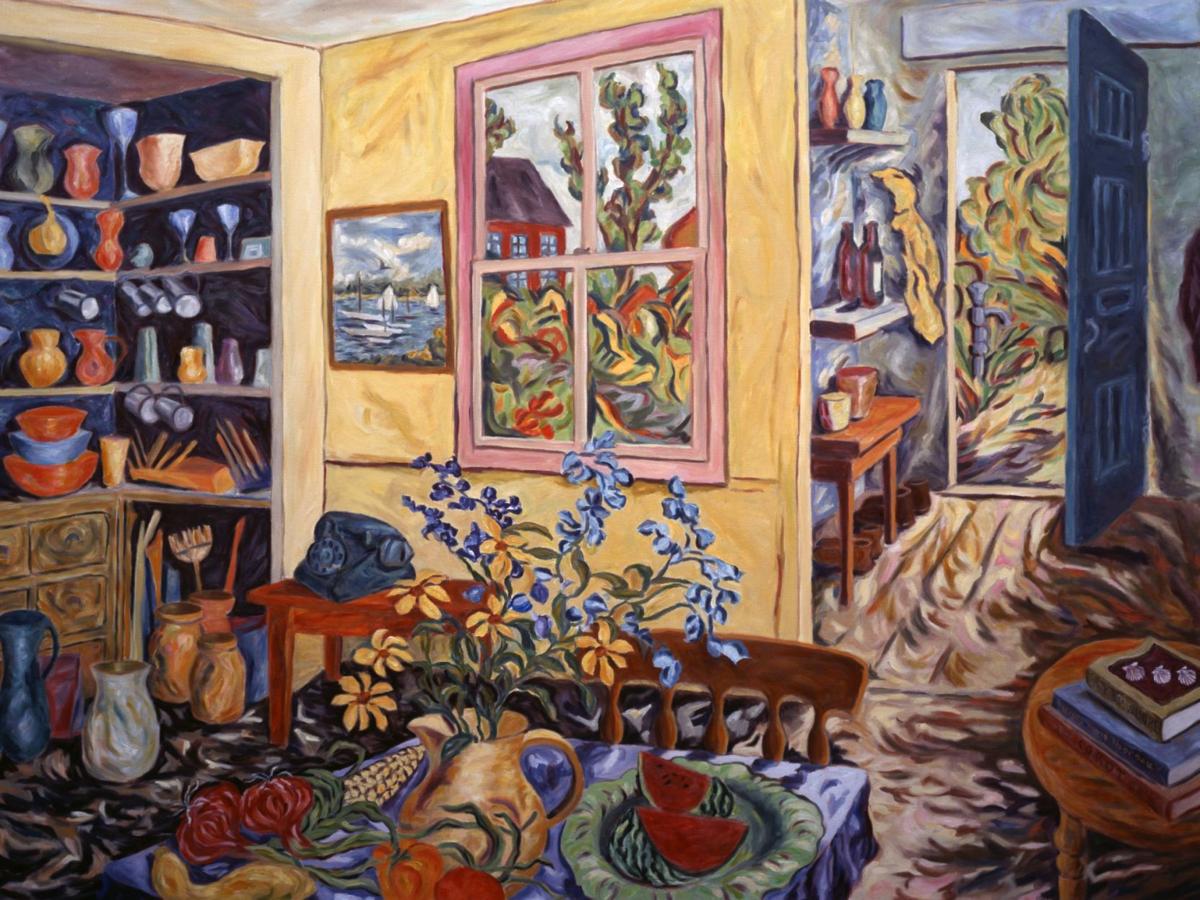 Helen Berggruen's art will be featured in Markham Vineyards gallery beginning Sunday, Feb. 15, featuring works from her "Coming Home" show.
Berggruen's work has been exhibited in St. Helena, San Francisco, New York, London, and Berlin, and is in the collections of the Springfield Art Museum in Missouri and the Cedar Rapids Museum in Iowa. Her work can also be found in several prestigious collections as well as the homes of many friends and family.
Now, she's returning home to where it all took root. "Coming Home" is a compilation of the landscapes, interiors and still lifes that have brought such joy over these past three decades. The Markham Vineyards Gallery is at 2812 St. Helena Hwy., just north of St. Helena. Admission is free and open to the public.
Berggruen's life as a painter took root here in the shadow of Mount St. John surrounded by the vineyards of the Napa Valley.
After years as a stage actor and director in New York and Europe, Berggruen returned to her native California and decided to take up a more practical profession — she became a union apprentice carpenter. This proved to be a daunting and not altogether successful endeavor. She turned to waiting tables at the legendary Diner in Yountville, a hangout for artists, actors and musicians.
Inspired by this rich atmosphere, she began to draw and paint in the early '80s. Her subject matter was the landscape of Napa Valley with its mighty tractors and trucks, interiors of local businesses like the Napa Valley Olive Oil Co. and St. Helena Feed and Seed – places and things that truly represented Napa Valley. The owner of the Diner, Cassandra Mitchell, saw her emerging talent and gave her a show, which turned out to be wildly successful.
This made her realize that indeed this is what she should be doing. It was a huge change.
The second big shift came not long after the Diner exhibition when her father visited. Heinz Berggruen was a famous art dealer and collector who lived in Paris and collected and sold the work of many important 20th-century artists, including Picasso, Matisse and Giacometti. When he arrived and saw her work, he became very excited and encouraged her to pursue this direction. Her father became her biggest fan, mentor and patron.
Berggruen has worked seriously and diligently for 40 years, producing lively colorful landscapes, still lifes and interiors that are both unconstrained and inviting. She paints expressively, with intense, earthy colors and creates images with their own particular atmosphere. Her work asks the viewer to slow down and look in a new way.
Through the years, her paintings have reflected travels far and wide. Construction vehicles along the Seine, silos and cornfields of Iowa, interiors and still lifes in London … but her home studio remains here in the Napa Valley.
Be the first to know
Get local news delivered to your inbox!