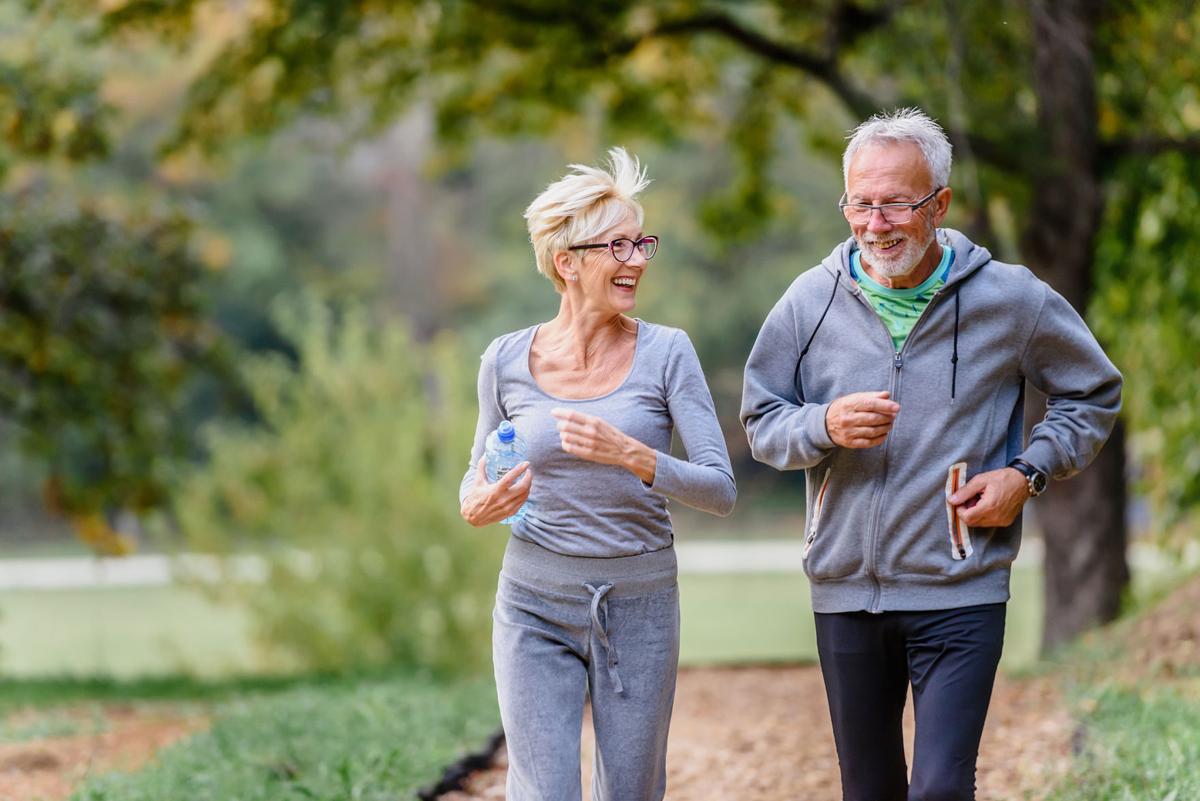 We'll be continuing from last time's Senior Corner regarding super-agers and what helps make them so. In addition, we'll be having a conversation with Julia Orr, the executive director of Molly's Angels, on some exciting transportation news.
The super-agers article that we enjoyed talking about last week is "Live the Lifestyle of a Super Ager," by Jennifer King Lindley, in the September issue of "Real Simple."
We learned this from Lindley: "Through new research on "Super Ager: people who live into their 80's, 90's and beyond in great mental and physical shape, reveal some surprising lessons that may help the rest of us outsmart aging, too."
According to Lindley, we can do lots to add years to our lives. People who enjoy healthy longevity share certain habits and lifestyles. These habits and lifestyles of the super-agers are what we are calling the six steps: 1. Keep moving; 2. Find your purpose; 3. Add more veggies; 4. Learn something (kind of) hard; 5. Make solid sleep a priority; 6. Connect with others.
As a person who enjoys healthy longevity (next month, I will have enjoyed 92 years), I try hard to practice these six steps of making our lives so much more fun. I keep this list close by as it's about the best I've ever read.
Okay, let's continue from last week, where we talked about steps 1, 2, and 3.
Step 4: Learn something (kind of) hard
Lisa Feldman Barrett, Ph.D., studies people over 65 who can remember things much better than many people their age. Their trick, researchers hypothesize, is to challenge themselves with bouts of strenuous mental effort.
"They get out of comfort zones and push past momentary discomfort," says Barrett, author of "7 ½ Lessons About the Brain" (out this month). Just as exciting as the gym builds muscle, stressing the brain — by playing tournament bridge or writing poetry, for example — seems to make it stronger.
Start now: Seek out enjoyable but complex challenges. Don't just churn out endless Sudoku puzzles or download a random brain game app that may not stress your brain enough to keep it healthy, Barrett says. Learn French, take up the oboe, join Toastmasters or sign up for any class that inspires you to learn something new.
Step 5: Make solid sleep a priority
An "I'll sleep when I'm dead" attitude might just hasten that outcome. Seven to eight hours seems to be the sweet spot while the brain flushes out amyloid plaques that can lead to Alzheimer's.
One common sleep-disrupter is apnea. If untreated, it may shave years off your life. A 2019 study found that long-term users of CPAP devices for apnea cut the odds of premature heath by an impressive two-thirds.
Step 6: Connect with others
Loneliness puts us at a higher risk of premature death than obesity and physical inactivity. Also, a scan of octogenarian super-agers showed that the brain region associated with social connections was thicker.
"Super-agers also report greater social connectedness than their peers," says Emily Rogalski, Ph.D., associate director of the Mesulam Center for Cognitive Neurology and Alzheimer's Disease at North Western University.
Being around people we trust tamps down our fight-or-flight response — we relax when our pack is around. Also, engaging in back-and-forth talk is a vigorous brain workout.
Dr. Rogalski says, "Start now if you want to do something to keep your brain healthy, call a friend. When we get older, friendships may be particularly important, according to Chpik's Research. We keep friends around because thy make us feel good."
Now, turning to Julia Orr of Molly's Angels and an amazing new pilot program beginning now and running through May 2021.
It's always such a pleasure to hear from Julia and to write about Molly's Angels. I'd like to quote a bit of the note that I received from her: "Molly's Angels has received a small grant from the National Aging and Disability Transportation Center (NADTC) to provide free paratransit service for seniors and others with disabilities. The program is aimed at seniors and individuals who cannot access the Napa Valley Transit Authorities VineGo Service especially those living in Pope Valley, Angwin, Deer Park, Calistoga and American Canyon."
She adds, "We can also provide service for appointments that are outside of Napa County as well but must originate with a Napa County Resident. It will operate much the same as our current transportation program where people call our office to book an appointment. The program will only be offered twice weekly so people wanting to use this service will need to call us to coordinate their medical appointments."
Rides are free for qualifying Napa County residents, with priority given to rural areas, Caregivers allowed, too!
It was lots of fun being with you all today. Have a wonderful week and give the six steps a chance for a much happier life. See you next time