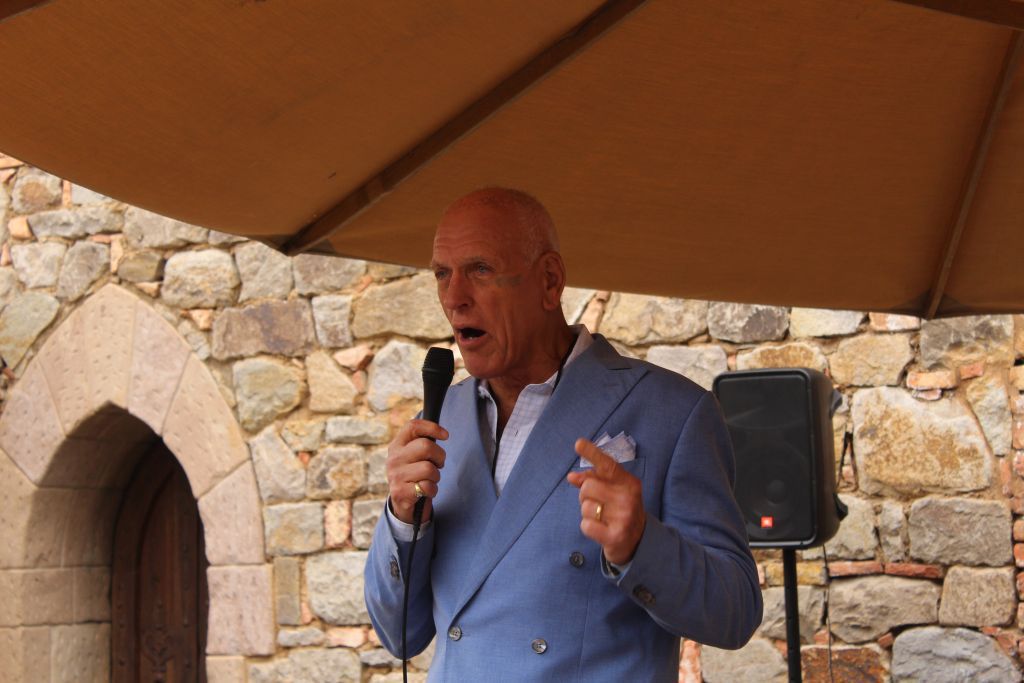 To assist the Sharpsteen Museum in celebrating its 40th anniversary, Dario Sattui has agreed to a very special event, An Evening with Dario.
This is an opportunity to meet the man behind the vision of V. Sattui Winery and Castello di Amorosa. Sattui was born in San Francisco in 1941. His great-grandfather, Vittorio Sattui, an Italian immigrant, founded V. Sattui in San Francisco in 1885. As a child, Sattui would play amongst the barrels in Vittorio's underground cellars. Little did he know, his future was set.
Proud of his heritage and close to his family roots, Sattui will share his stories, his inspirations, visions and the ultimate magic that makes him who he is today.
Sattui will be accompanied by his adored fiancee Irina as well as his beloved dog Lupo.
This event takes place from 5:30 to 7 p.m. Wednesday, Aug. 8, and is open to the public. Admission is free although donations are appreciated.
Be the first to know
Get local news delivered to your inbox!