Building his 1930 Ford Model A with its flathead V-8 had taken Nick Coy Jr. about 10 years.
Coy's Model A was one of nearly two dozen cars, trucks, Willys Jeeps and tractors that were displayed at the Aug. 22 annual car show put on for and by the members of St. Helena's Native Sons of the Golden West Parlor No. 53.
Among the vehicles on display were:
Jeff Parady's World War II-era Willys Jeep that had served in the Pacific. Parady and his crew at Pope Valley Garage, including A.J. Teaege, feverishly worked to complete the restoration of the original Willys Jeep, just for the car show;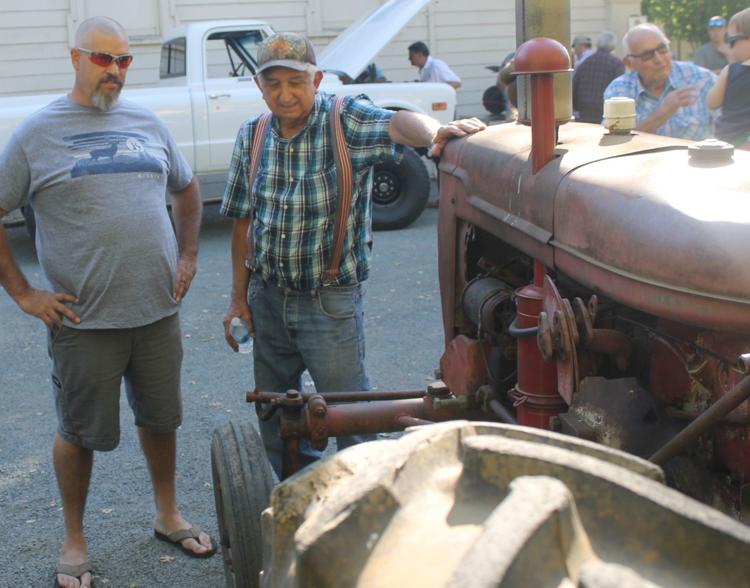 A hand-built Ford Model T Speedster with a Rajo head, built by Nick Coy Sr., who was the organizer of the show. Coy has been a Native Sons member for 40 years;
Frank Pina's 1941 International Harvester Farmall tractor that survived the fires in Redding last year. Pina said he has some 18 tractors and bought the 1941 a year ago. It is in unrestored condition.
Rich Dudley's beautifully-restored and modified black 1936 Ford pickup truck. Dudley said when he was 12, he would load prune boxes into the back of the truck and his boss told him to drive it and take the prunes to a dehydrator. In 1962, Dudley said he found the pickup truck in a field, bought it for $100 and years later modified it and restored it; and
Jack Varozza's 1943 Willys Jeep, painted blue, with a menacing machine gun mounted in the back. The inoperable machine gun had been owned by the late Joe Potter, who also had it mounted in his Jeep. After Potter's death in 2015, the Jeep with the machine gun was one of his vehicles sold at an estate sale.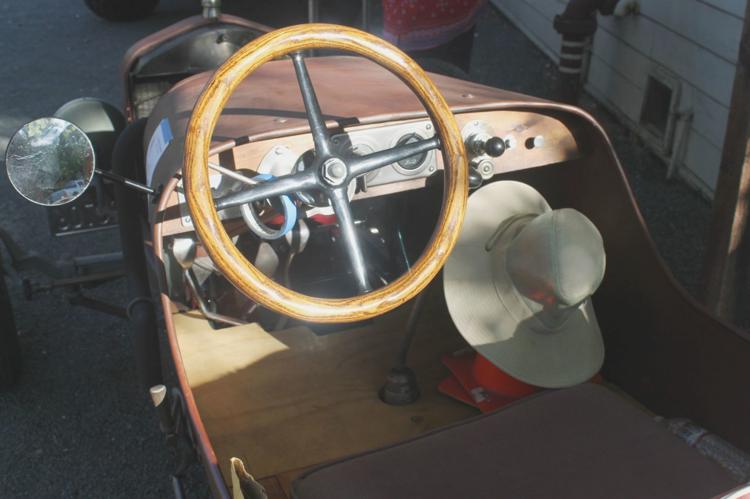 The annual car show is one of the most popular events the Native Sons put on, and Phil Murphy estimated that 90 of the 160 members turned out for the event. At one point before dinner, Murphy gathered all of the members and asked them to stand between two trees in front of the Native Sons Hall, which was built in 1915.
History of NSGW parlor
The St. Helena Parlor was founded Feb. 14, 1885. Thirty years later, on June 25, 1915, the Star reported "the NSGW built a beautiful and commodious hall on Spring Street, which is a splendid addition to the town."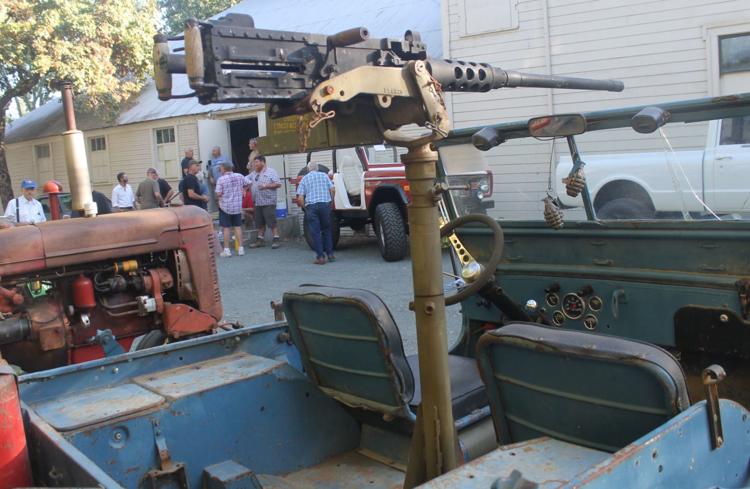 Members meet once a month for dinner in their hall with 60 in attendance on average. Most members are longtime locals. There is camaraderie among the men, who like to reminisce about their youth. Dinner conversation is often about the good old days in St. Helena. Cigar smoking, once a regular feature, has gone out of fashion. Telling jokes is an important part of the dinner hour. Members can invite their male friends as guests.
At one point in the 1970s the organization had few members and was on the verge of disbanding. Bruno Bartolucci would not let that happen, lending his own money to pay hall expenses. A recruitment drive brought the parlor back to viability. For many years NSGW was run by Al Del Bondio and Bruno Bartolucci. Al Del Bondio loved to cook for the group. When Bruno died in 2010, his son Bill continued to volunteer.
You have free articles remaining.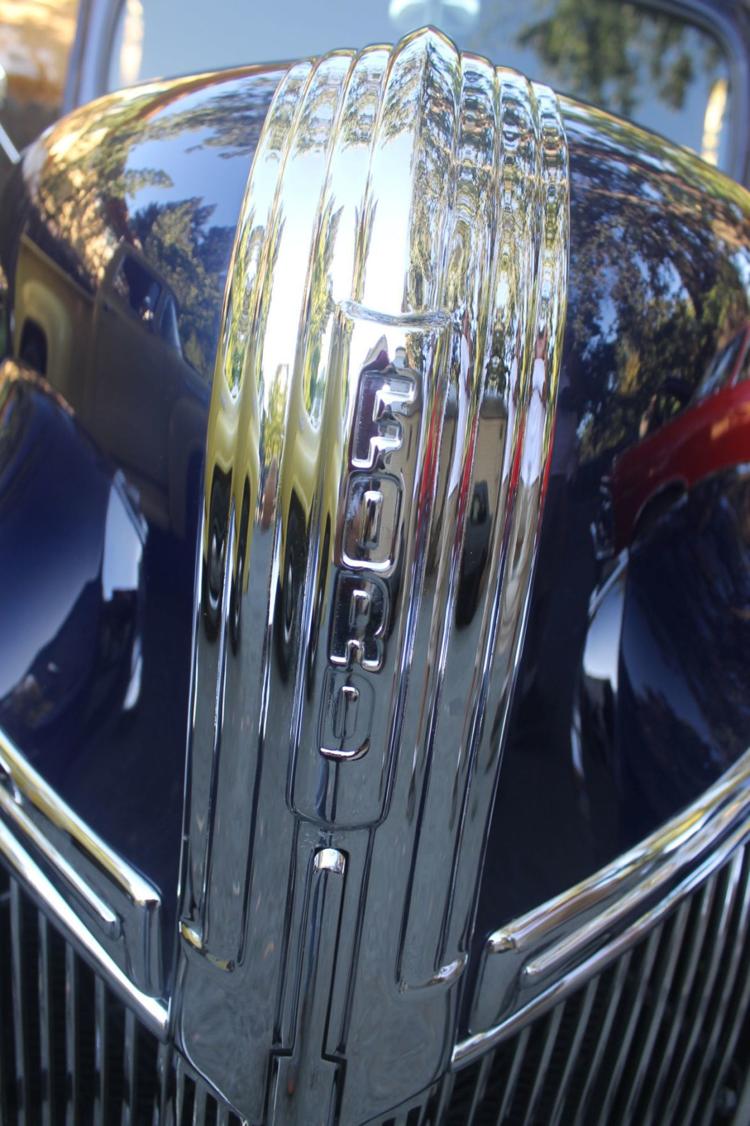 Today Phil Murphy is the president and driving force behind Parlor No. 53. His helpers are Nick Coy, Mike Griffin and Ted Laurent.
Murphy views his work for the Native Sons Hall as a gift to the community. He is leading the effort to raise money for upgrades to the hall and is the one man who keeps everything running smoothly.
The primary fundraiser for Parlor No. 53 is the annual crab feed, which was held on Jan. 12 with 400 diners in attendance.
Griffin, Coy and Laurent do the cooking for the event, having taken over for Del Bondio and Bartolucci. Also helping are Jimmy Laurent, George Tagliaferri and Randy Wiig. The event is never advertised, relying on word of mouth to sell all tickets every year. Some members reserve a whole table for their group or family. This fundraiser provides the majority of the funds needed for maintenance of the Native Sons Hall.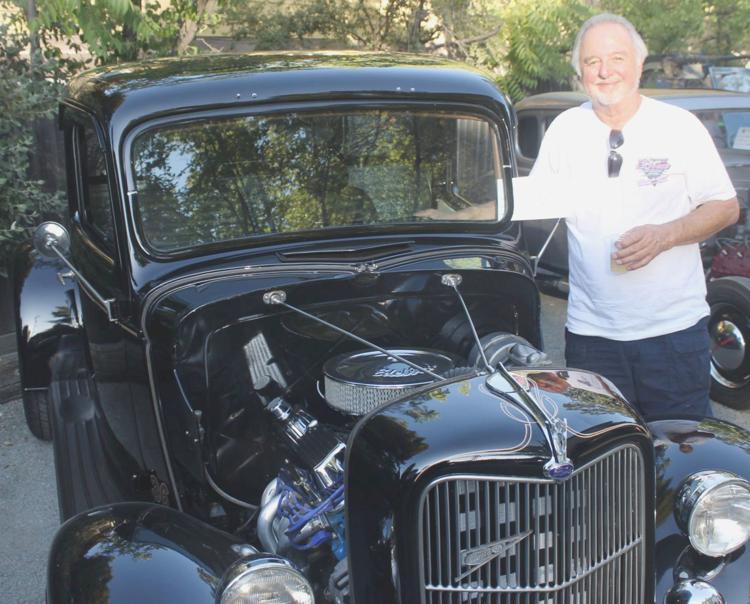 NSGW member Darrell Quirici said the Native Sons Hall is "truly a jewel of our community." It is the largest event space within city limits and the most affordable. "Fundraisers, wedding receptions, memorial and post-funeral gatherings, private parties — you name it and it's probably been held at the Native Sons Hall," he added.
The Native Sons Hall continues to be the main event space for St. Helena. On Saturday, Oct. 19 it will host the seventh annual St. Helena Helena High School Athletic Hall of Fame dinner, where six distinguished athletes and coaches will be inducted. And in November, as it has in the past, it will be one of several St. Helena venues for the Napa Valley Film Festival.
In the past year, some of the events held at the Native Sons Hall include:
May 18, St. Helena Historical Society's "Museum For A Day," where five families with links to St. Helena's history showed off heirlooms and mementos and shared family stories;
May 4, St. Helena High School's Athletic Boosters held its 15th annual Fajita Fest fundraiser;
April 17, St. Helena Ag Boosters' annual Rib Feed Dinner and Ag Mechanics Auction, which raised more than $46,000 for the 19 students who created unique projects for the auction;
March 9, the fourth annual St. Helena Cooperative's Ol' School Dance Party, featuring the funk, soul and rock 'n' roll sounds of Con Brio;
Feb. 1-2, the 42nd Annual Crab Feed, sponsored by the Soroptimist International of St. Helena, which honored eight local women for their lifetime of service to the community;
Jan. 18, Soroptimist St. Helena Sunrise held bingo games with St. Helena Fire Chief John Sorensen calling the bingo numbers;
Dec. 1-2, the second annual St. Helena Winter Market with a selection of handmade and distinct gifts, clothing, foodstuffs and household treasures.
Additionally, many groups rent the hall for their meetings, including St. Helena Rotary Club, Improved Order of Redmen, Pocahontas and Sons of Italy.
Editor's Note: Mariam Hansen, Star freelance writer and research director of the St. Helena Historical Society, contributed to this article.