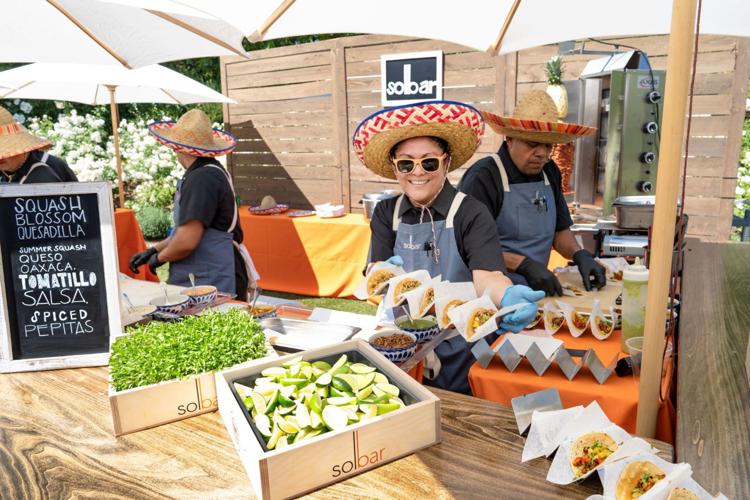 Showcasing the quality and diversity of Calistoga's wine, food and art, this past weekend hundreds of participants gathered to experience what the upper reaches of the Napa Valley have to offer.
Along with the Calistoga Winegrowers, Solage Resort hosted the sixth annual three-day Calistoga Food & Wine event that included more than 40 local wineries, numerous restaurants and a handful of local artisans in what has become an annual celebration and exploration of all things Calistoga.
"We are proud to host what has become a highly anticipated locally focused event," said Sean Murphy, general manager of Solage's Solbar Restaurant. "It's rewarding to see our guests and community come together in a meaningful way. This is a real snapshot of everything Calistoga — not only is there an opportunity to taste amazing food and wine but also to bump up against some pretty amazing locals."
Part of the attraction of the annual event is attending activities such as wine-pairing dinners and roundtable discussions with some of the most famed winemakers in the Napa Valley.
'Calistoga has the cherries'
At an event hosted on Thursday by Leslie Sbrocco, television personality and host of "Check, Please! Bay Area," guests listened as five winemakers led the group on a deep dive into what makes the wines of the northernmost part of Napa Valley unique.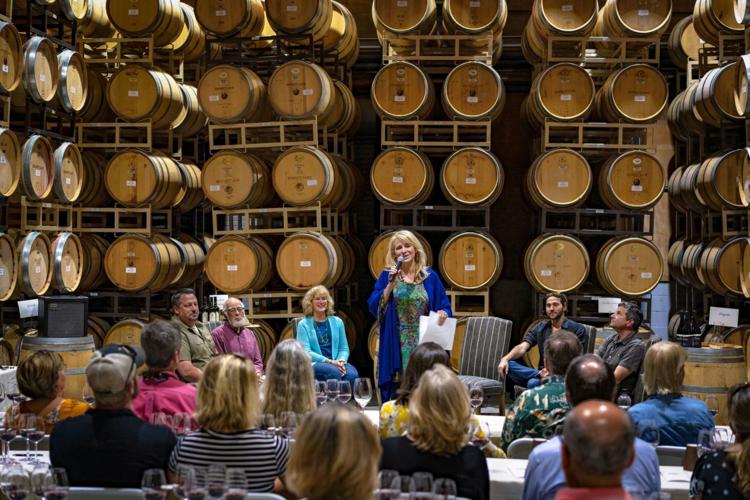 "What makes Calistoga special for making wine are the high percentage of volcanic soils and that we have the largest diurnal temperature range in the valley," said Heidi Barrett, owner and winemaker of La Sirena and the original winemaker for the famed Screaming Eagle, as well as many others.
The panel agreed. Because vineyard temperatures in Calistoga might range from a high of 100 degrees during the day to 50 degrees at night, the grapes are allowed to ripen fully, developing complex flavors while the cooler night temperatures help maintain acidity and brightness. This dynamic, coupled with the well-drained nutrient-poor volcanic soils, results in grapevines that struggle to survive, forcing them to produce fewer clusters. The combination of these factors results in wines that display distinct differences when compared with other Napa Valley wines made from grapes grown in more southerly vineyards.
"Rutherford has the dust and Oakville has the structure, but Calistoga has the cherries," said Peter Heitz, another member of the panel.
Heitz, owner and winemaker for Shypoke Wines, explained that his family has been farming grapes in the area since the late 1800s and still uses grapes grown on Charbono vines planted in 1904. He told the audience that because of Calistoga's grapegrowing conditions, red wines from the region often display a cherry element to their flavor profile, whereas wines from other parts of the Napa Valley showcase distinct differences that make all of the wines from the region interesting to explore and understand.
You have free articles remaining.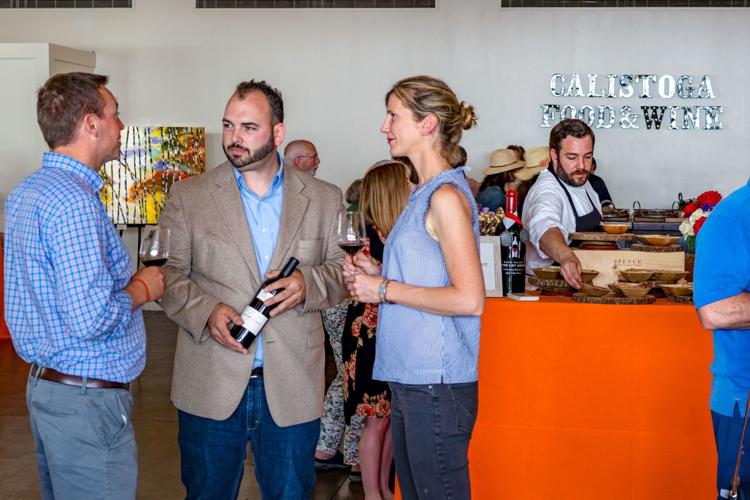 "Calistoga has a long history of growing quality grapes," Heitz said. "One of the things that makes old-vine wines compelling is that their age means that they've been farmed well and that the vines actually like where they are. The end result can be wines that are both interesting and delicious, which are both important components to wines."
As for the acid, Sbrocco likened it to a bra because it "lifts and separates, making a wine more perky."
Food and wine
Beyond learning about wine, guests had the opportunity to taste wine and food on numerous occasions, including the grand tasting event hosted at Solbar on the final day of the event.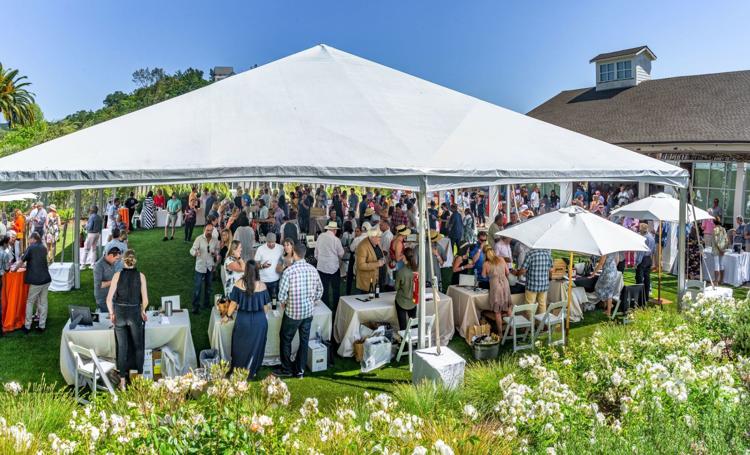 "It's hard work but a lot of fun to showcase what we do here at Solage," said Solbar's executive chef, Gustavo Rios. "I also love to see all the exciting things that our other local restaurants are doing and how they pair with all these amazing wines."
For the guests who attended, the benefit was clear — good food, wine, live music, artists and a chance to mingle with local craftspeople in sunny, beautiful surroundings. The businesses that attended also valued the experience.
"What a perfect way to share our wines with people who might not have ever heard about us before," said Laurie Poggi, co-owner of Poggi wines. "We only make 150 cases and don't have a tasting room, so this is perfect for small wineries like ours. It's also a fantastic way to reconnect with our neighbors."
As Poggi spoke she smiled widely, pausing often to pour her wine for guests who'd gathered around a collection of local vintners doing the same. Of the 450 tickets sold for that day's event nearly half of the attendees had already arrived. The sounds of glass on glass and laughter filled the air, commingling with the savory smells from the numerous culinary treats being offered. The selection included seven different local restaurants and Solbar provided numerous offerings, including five different types of tacos and briny and creamy raw clams (almejas chocolatas) that had been flown in special for the event from Rios' native home of Baja California.
"This is just a lovely experience," Poggi said. "It's hard to think of a better way to celebrate this wonderful community."