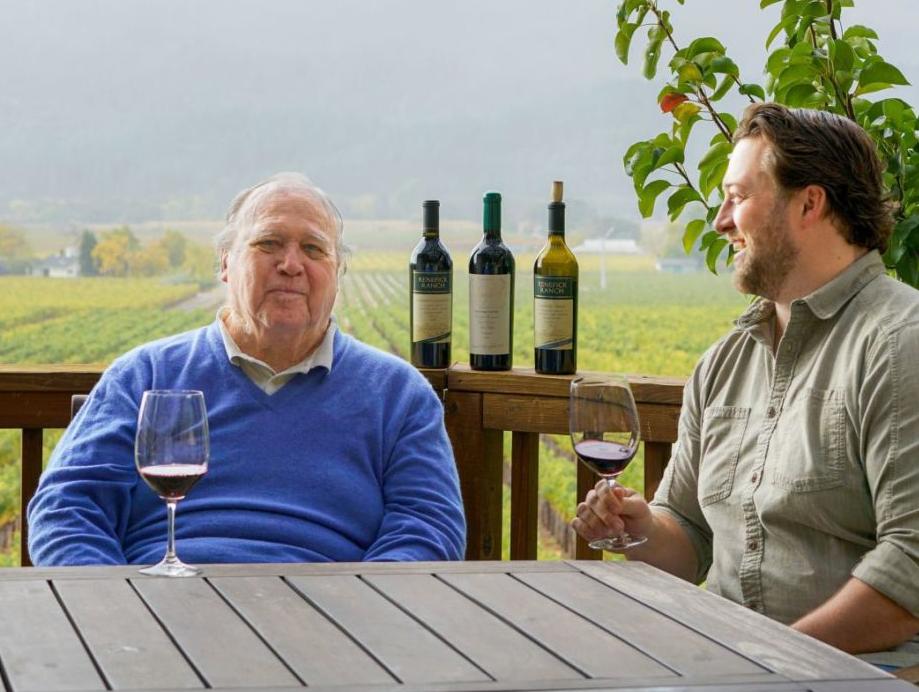 Family-owned vineyard and winery Kenefick Ranch unveiled its new Virtual Tasting Experience Packages, created as a way to give wine lovers an authentic wine tasting experience in the comfort of their own homes.
The Calistoga vineyard and winery offers three packages that each include a 45-minute virtual tasting with a member of the Kenefick family. The packages include six bottles of wine from Kenefick Ranch's portfolio.
"With summer at our doorstep, we wanted to provide wine lovers everywhere with a taste of Calistoga," said Chris Kenefick, vice president of sales for Kenefick Ranch. "We thoughtfully created these packages to appeal to a variety of tastes and added the private tasting element as a way to tell the story of our vineyard."
Kenefick Ranch's Virtual Tasting Experience Packages are designed for consumers with a wide-ranging interest in, and familiarity with, wine. Each unique package includes two bottles of three selected bottles of wine to showcase the winery's portfolio:
2016 Cabernet Franc Caitlin's Select
2016 Cabernet Franc Caitlin's Select
2016 Cabernet Sauvignon Chris's Cuvée
2016 Cabernet Franc Caitlin's Select
Be the first to know
Get local news delivered to your inbox!