Essential oils are popular and in vogue — for good reason. They are therapeutic, aromatic and can assist in healing or alleviating symptoms from an insect bite to a debilitating disease.
The lesser-known "sister" to essential oils are essences. Essences are generally presented in the flower, gem or environmental variety. They do not have a scent, but share their benefits energetically.
The most common way to take an essence is by putting a few drops in a glass of water.  Admittedly, I make a whole concoction in my water bottles daily. I deeply appreciate the energetic boosting and balancing they provide. Although I am not a proponent of ingesting essential oils, I feel very safe consuming essences. They fall into the realm of homeopathic medicine and you do not need a large quantity to get the benefits.
Essences have no side effects or contraindications. 
Support local news coverage and the people who report it by subscribing to the Napa Valley Register.
Flower essences were first made known in the 1930s by Dr. Edward Bach, a physician and homeopath. You can still find Bach essences at many natural markets and health food stores. The most well-known product from this collection may be Rescue Remedy (found at Cal Mart) which is a five flower blend to help alleviate stress. It includes: cherry plum, clematis, impatiens, rock rose and Star-of-Bethlehem. The Whole Foods Market in Napa also carries a whole line of rescue remedy products for anxiety and sleep.
Essences can be absorbed through the skin, as well as ingested, to receive their benefits. Combining the two feels very holistic to me.
Mother Nature is vast and generous with her magical medicines from flora to fauna and beyond. One of my teachers, the late Steve Johnson (founder of Alaskan Essences) purported that putting a drop of any essence in the ocean changed the vibrational energy of the entire body of water.
The process for making essences is transferring the energy of the plant or gem into water that is then referred to as "the mother water." This is done by pouring spring water into a bowl, placing blossoms or gems into the bowl and allowing the sun to transfer the energy into the water. The ritual is done in a day after 3-4 hours of sunlight exposure. Then to a dosage bottle you add half brandy to half spring water and a few drops of the mother water. If you are giving the essence to children or cannot have alcohol a different choice for preserving is glycerin. For environmental essences, such as Chalice Well or Full Moon Reflection, the mother water is taken from the source. There are many intricacies and preferences with this process so I have just presented a simplified version.
When I craft products I enjoy combining essential oils for their therapeutic benefits and essences for their vibrational (or energetic) support. I make a perfume called "Howl at the Moon" and the aroma is derived from frankincense, myrrh and rose geranium but the energetic component is from the full moon reflection environmental essence I add from Alaskan Essences. My chakra oil for the throat chakra has blue topaz gem elixir to help one speak their truth. The face oil I blend has pretty face flower essence from FES to help one be kind to themselves when they look in the mirror. My anxiety alleve blend has Rescue Remedy in it. The way I see adding essences to essential oil blends is something like adding a shot of wheatgrass to your smoothie — why not?
Essences can also be used in some other less traditional ways, such as in your paint to add a desired feeling to a room. My hallway is painted a light pink and has "Calling All Angels" flower essence blend from Alaskan mixed in. I always feel very peaceful and held in the hallway and very much appreciate the energy there. You can bake with essences, add them to shampoo, lotion or even put them in your plant water to enhance your houseplants. With guidance they can also be very helpful with pets. Some wonderful flower essence companies to check out are Alaskan Essences, Jane Bell Essences, Flower Essence Society FES, and Desert Alchemy & Australian Bush Flower Essences.
You can get very creative with making your own essences too. I once made a batch of borage flower essence in a crystal bowl and with the sun shining down on top of the blossoms to disperse the energetic imprint of the flowers into the water I also put a tarot card of The Empress facing up underneath the bowl to get that energy too. Borage is for an ebullient heart and the empress represents nurturing and abundance.
Alchemy, nature, healing, balance and abundance are there for each one of us, we have only to open our eyes and hearts to see. Goddess bless Mother Nature and her plentiful, gratis gifts.
Photos: A visit to the St. Helena Farmers' Market
St. Helena Farmers' Market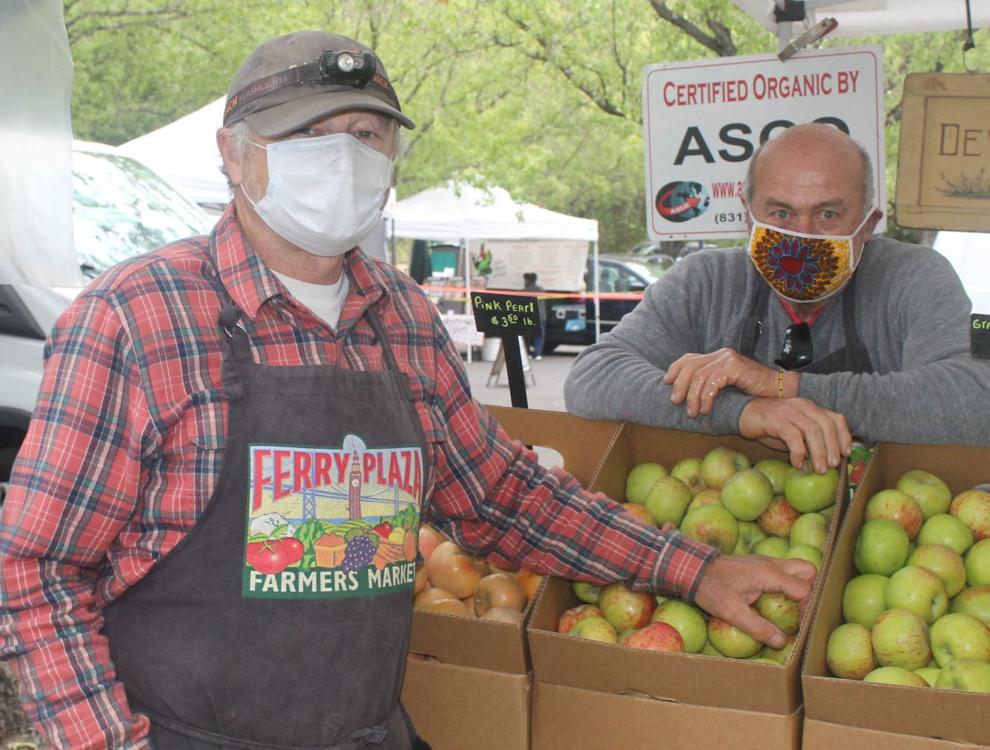 St. Helena Farmers' Market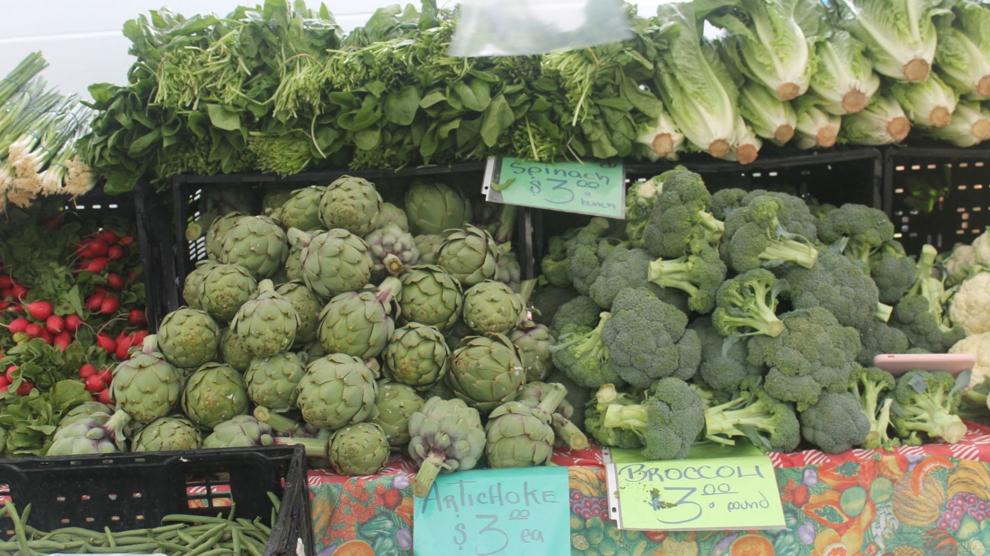 St. Helena Farmers' Market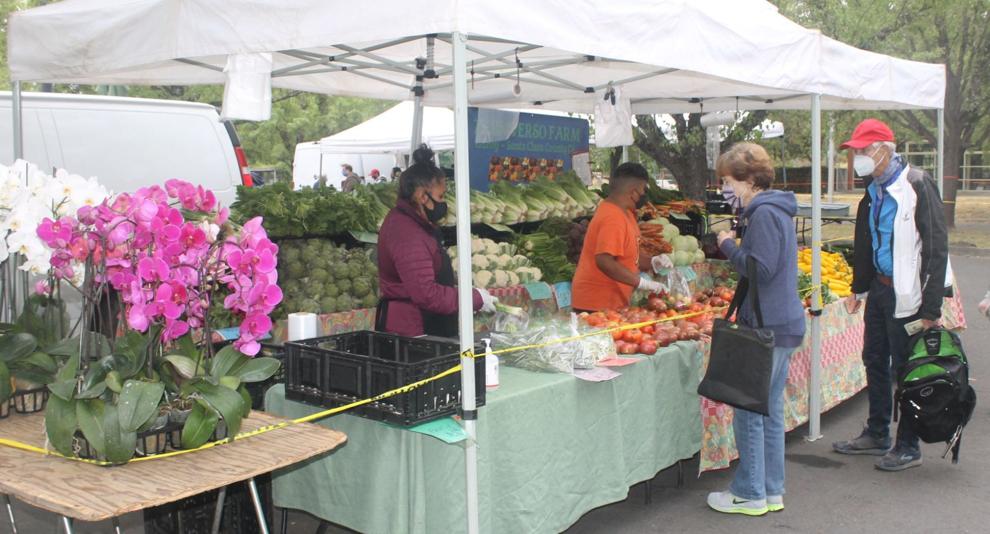 St. Helena Farmers' Market
St. Helena Farmers' Market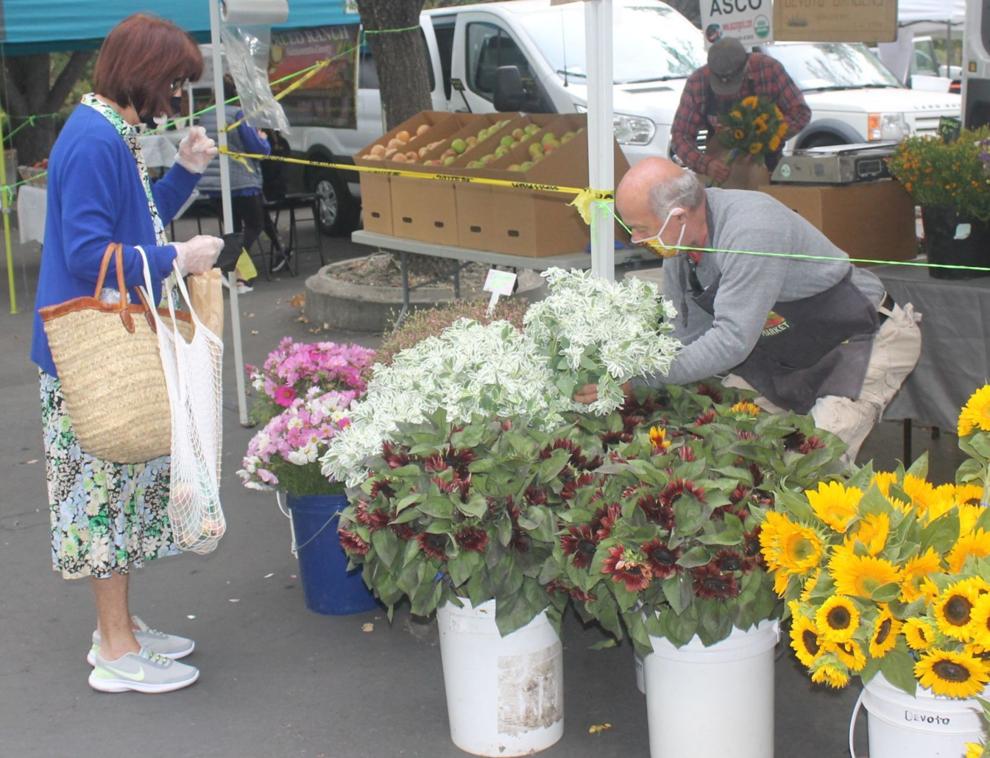 St. Helena Farmers' Market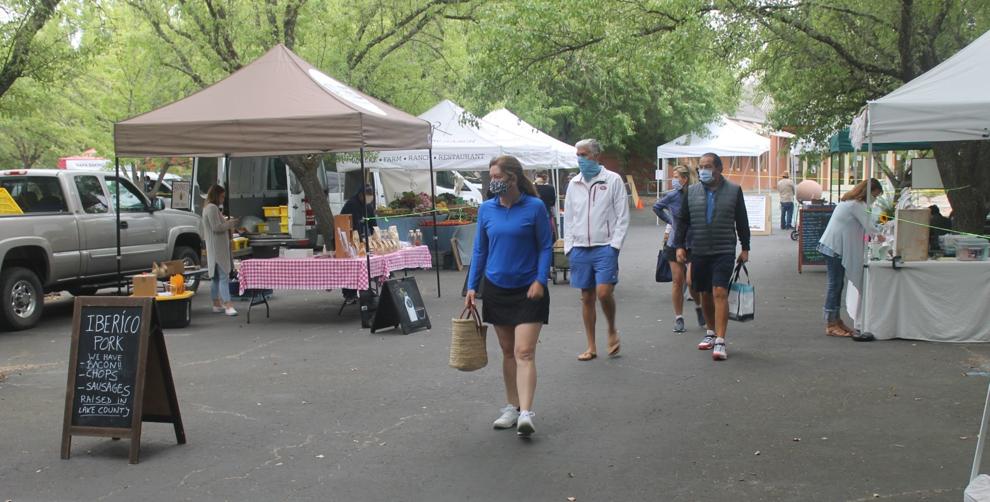 Long Meadow Ranch produce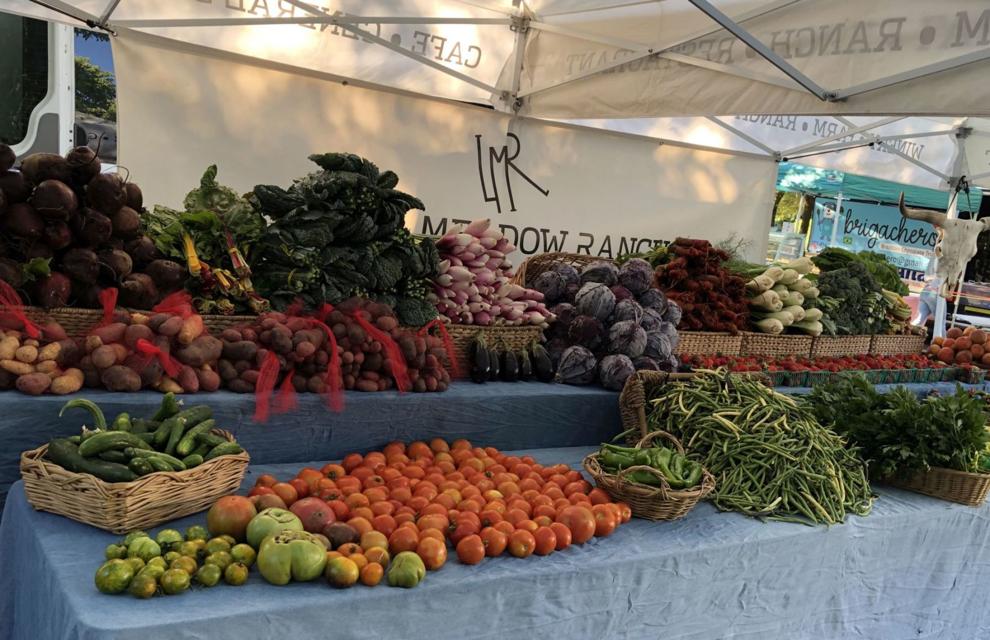 Peaches from Bera Ranch
St. Helena Farmers' Market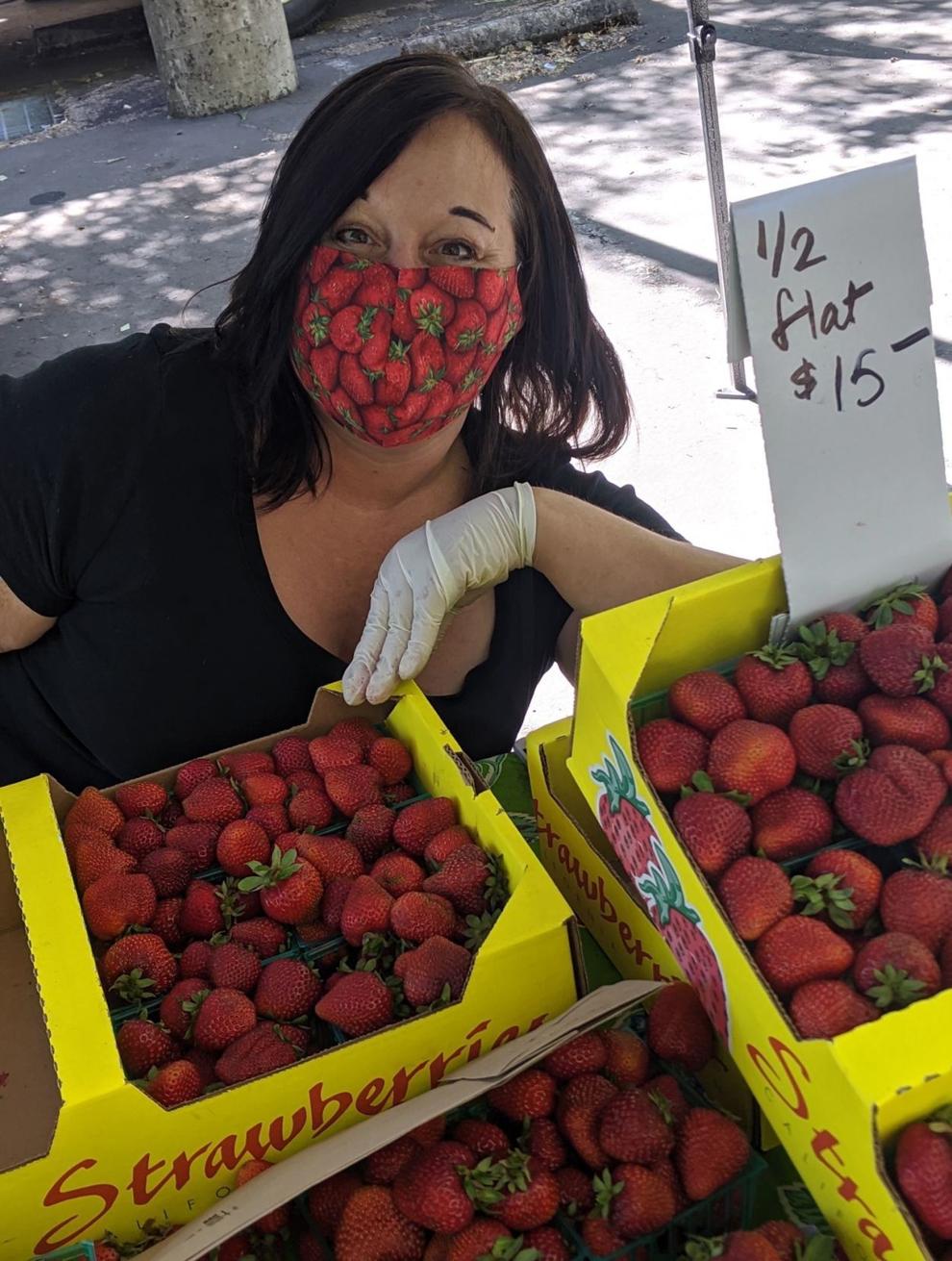 Betsy Goodman-Smith, St. Helena Farmers' Market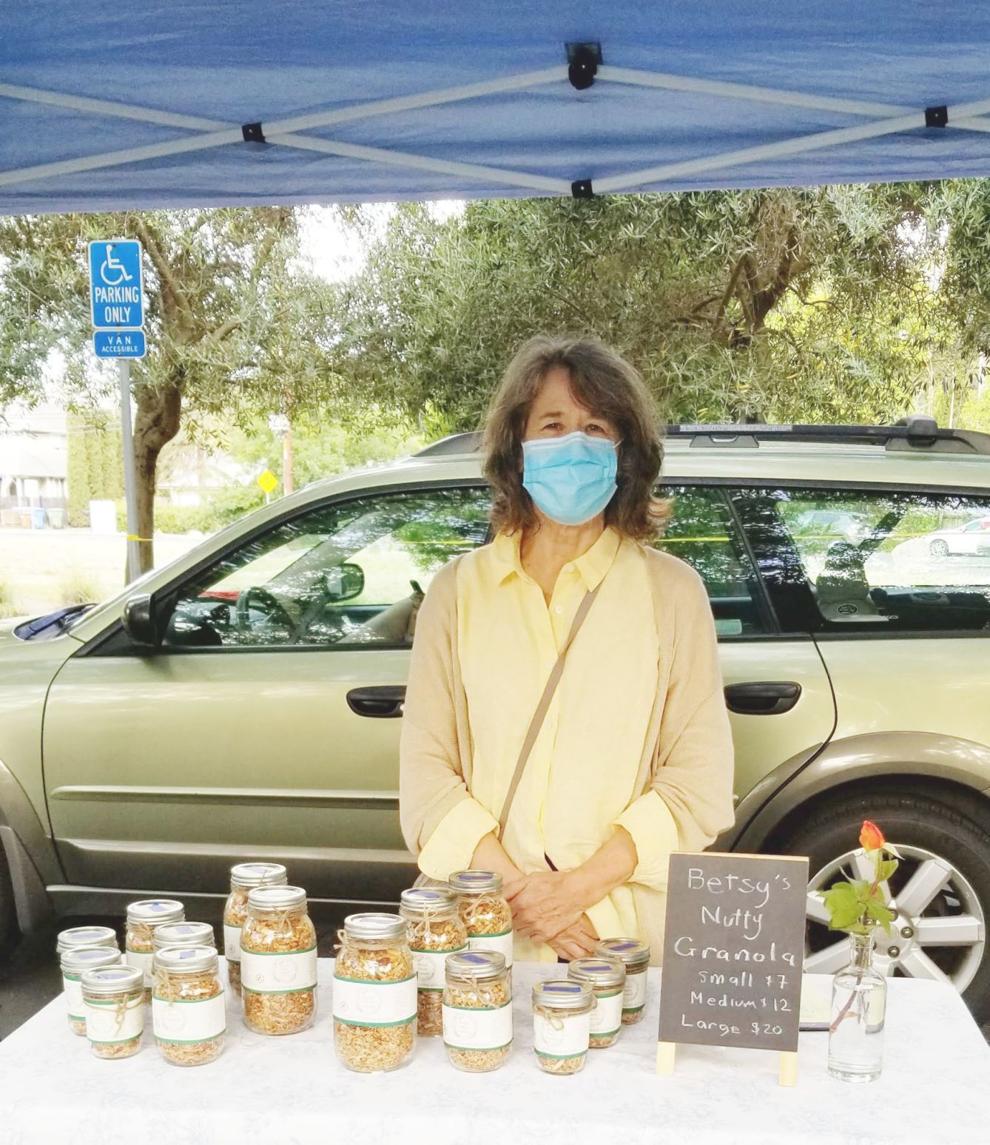 Apple tarts from the Upper Crust Baking Co.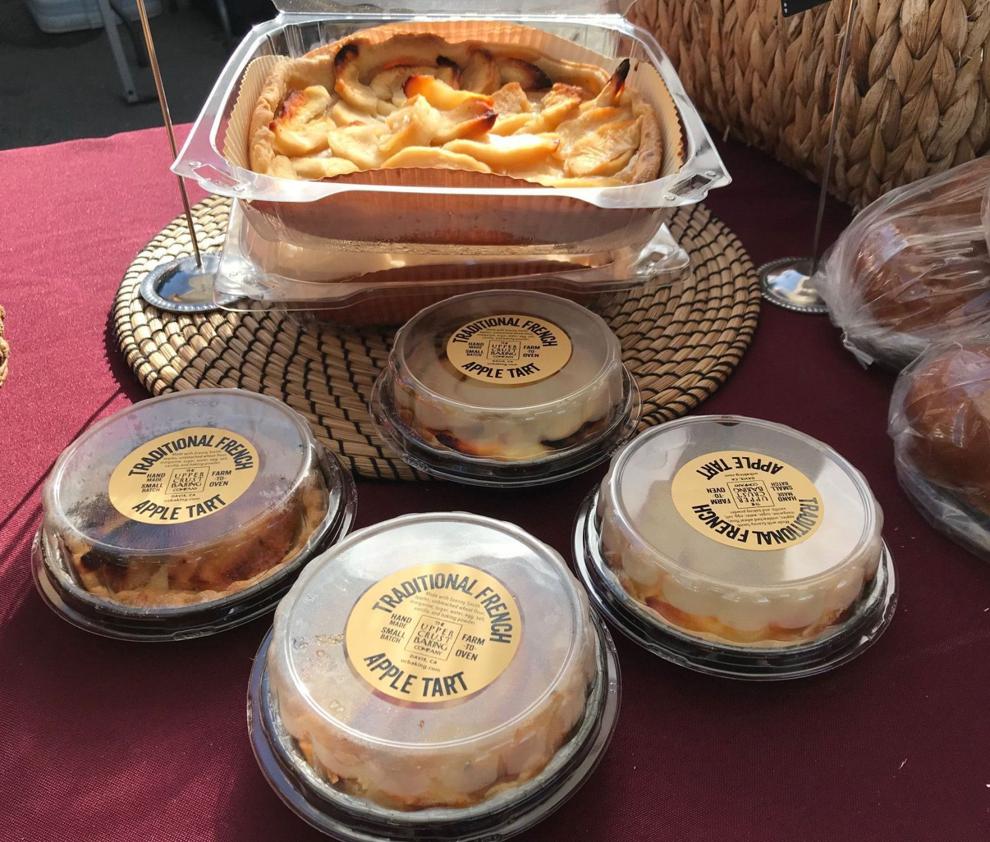 Chef Lars Kronmark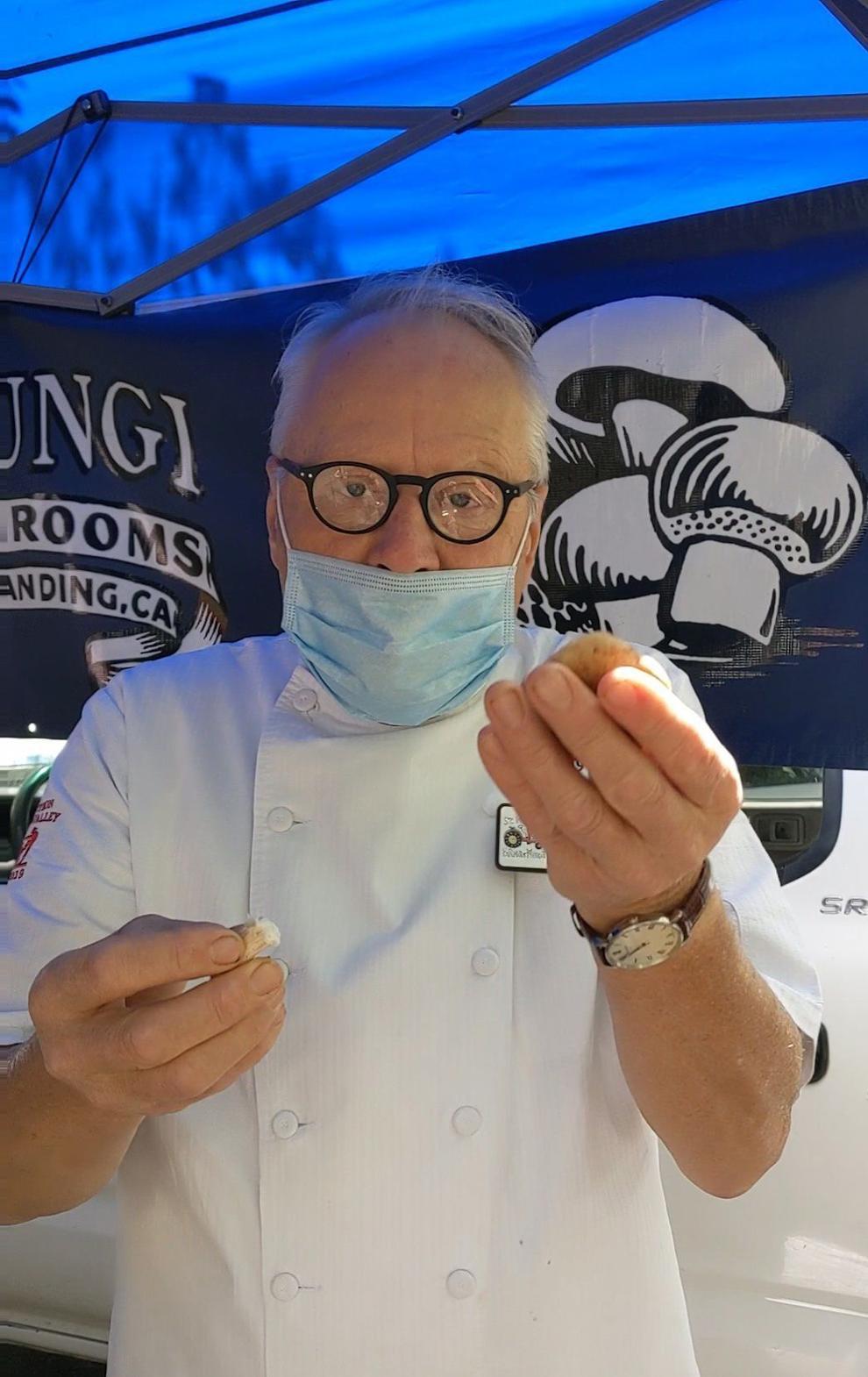 Ben Sustos of Royal Artisan Breads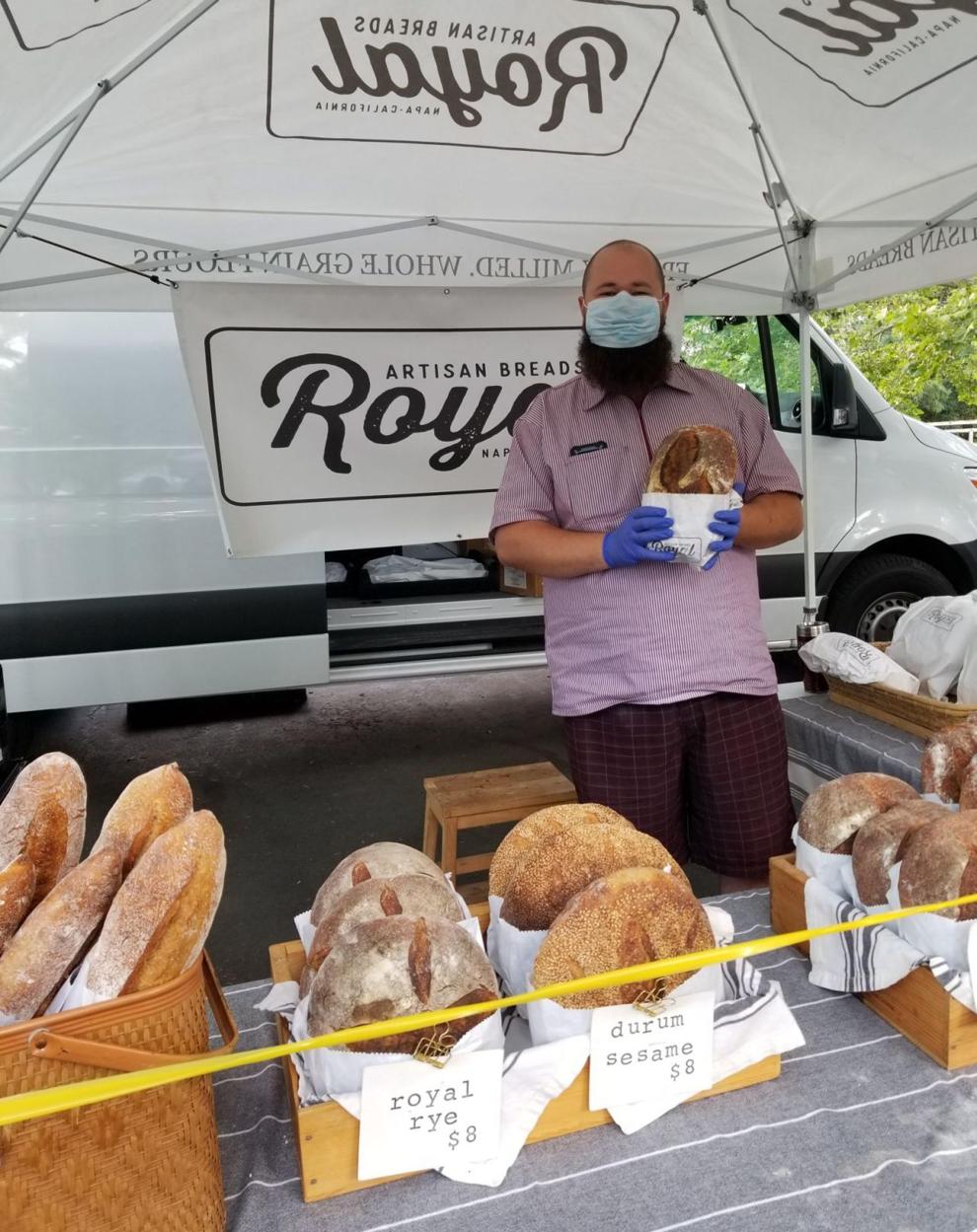 Carina Zazzarino of Gotelli Farms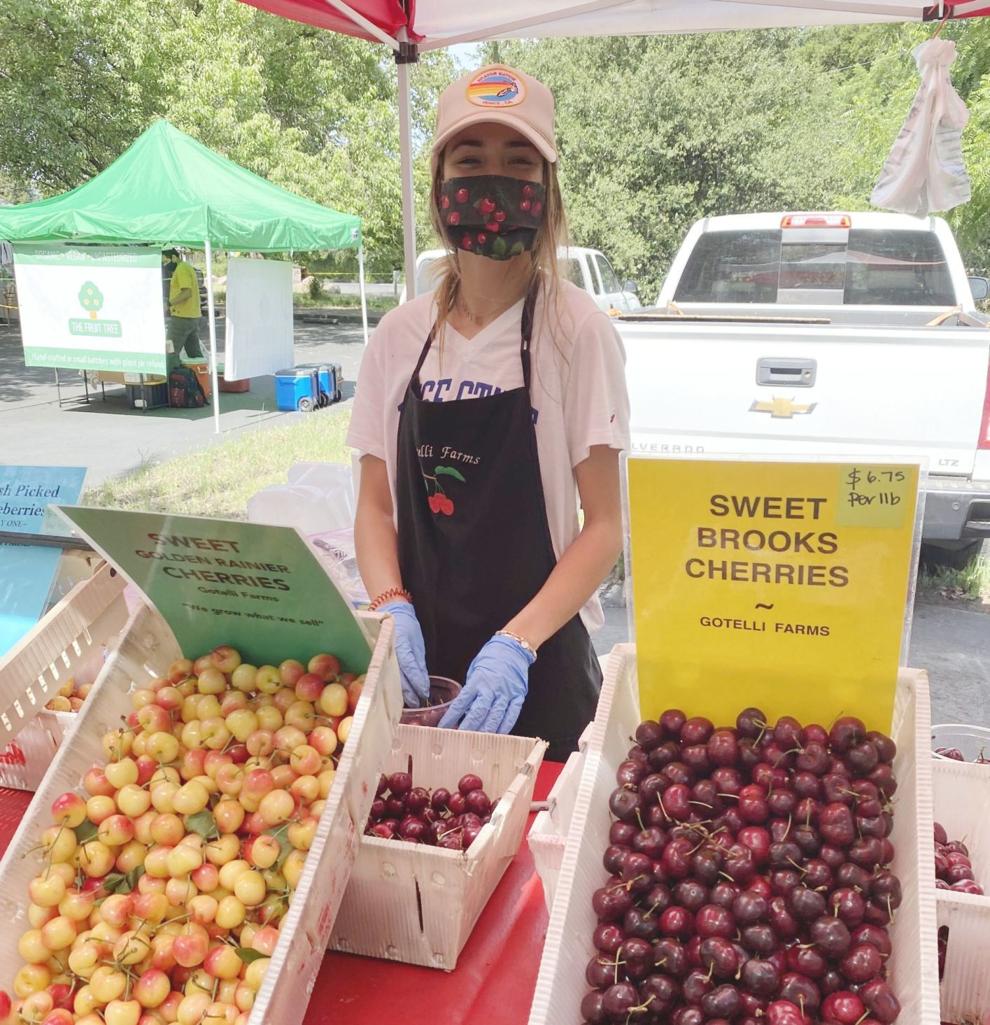 Napa Baking Company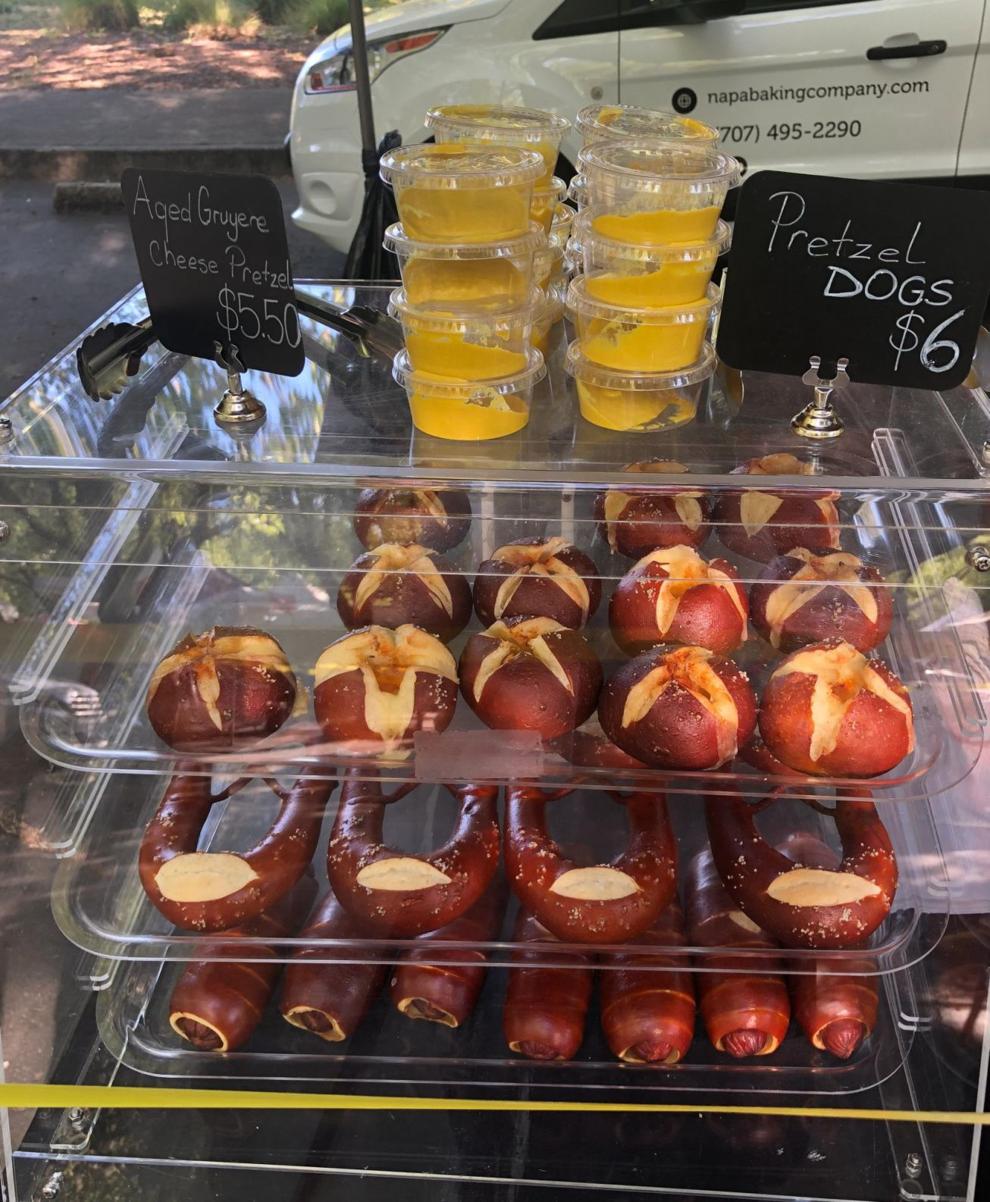 Anna Wingfield is a certified aromatherapist. Over the last 20 years she has enjoyed crafting products from Mother Nature's bounty with her business Napa Valley au Naturel. She can be found at the Napa, Saint Helena and Calistoga farmers markets, and has an Etsy shop online.