Napa Valley 'Hop Train' replaces wine with beer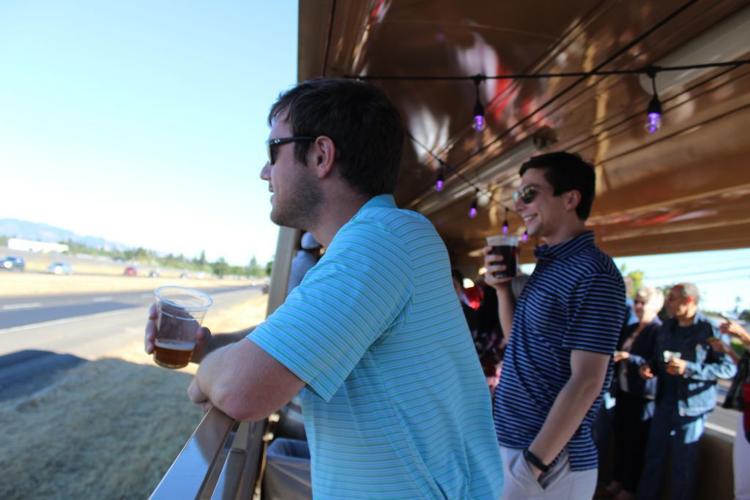 On Mondays there's a new place for "hoppy" hour, but you must catch the train on time. Napa Valley Wine Train's new "Hop Train" replaces wine with beer and transports you Upvalley for an hour, and back down for another.
Along the way servers offer up food while riders enjoy an open-car train ride with Napa Valley views.
It's the latest train experience and a partnership with a brewer who just happens to be a train nut.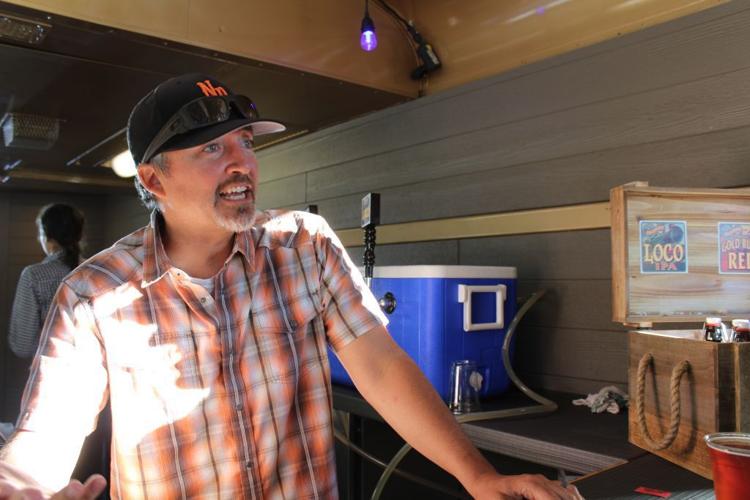 "I've always loved trains, I'm a big train guy," said Chuck Meyer, co-owner and founder of Napa Palisades Beer Company. "All the beers are named after something train-related."
To Meyer the partnership with the Wine Train is "kismet" and "a no-brainer."
On a recent Monday, Meyer was serving "Loco IPA" and "1849 Gold Rush Red" and chatting with beer lovers on the open-air rail car. A closed car with seating was available for those who wanted to sit or be inside, and a bar in there sold wine and cocktails.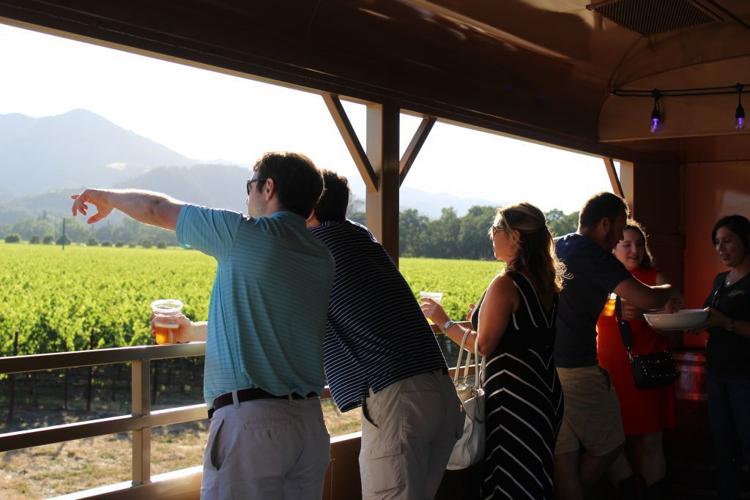 A $75 ticket buys a train ride, two glasses of beer, and what are billed as "bar bites," offered in passing by servers and plentiful enough to make a meal.
Among the bites were Tuna Poke Tostada, which is Ahi tuna, sweet corn, seaweed salad, sesame and miso mayo; Reuben croquette, filled with corned beef, swiss chard and sauerkraut, topped with a Thousand Island dressing; avocado toast with Shishito peppers, cotija cheese and "everything spice"; 24-spice buffalo wings with blue cheese popcorn; Brisket on a Biscuit with a barbecue sauce made with the 1849 Gold Rush beer and Napa cabbage slaw.
Meyer said the brewery has its main brewing facility in a co-op in Windsor and a brew pub at 1000 Main St. in Napa, and they are building a brewery at 807 Soscol Ave. in Napa, across from Stone Brewing's brew pub on Third Street.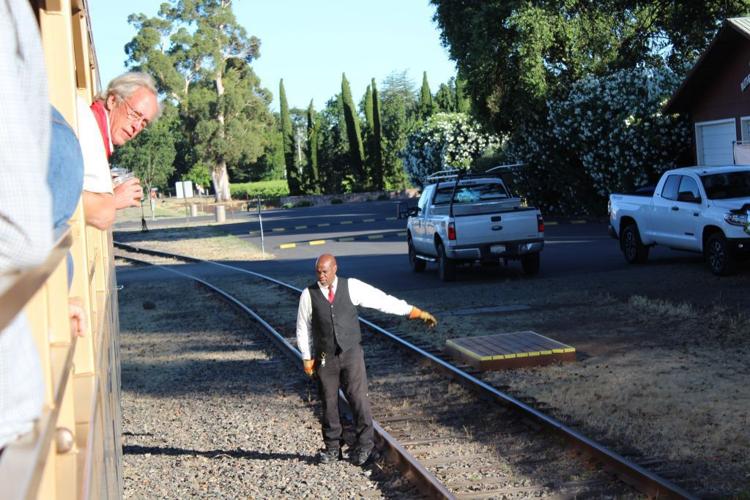 Meyer and his partners are all Santa Rosa kids who have known one another for years. They all live in Napa now — Meyer has been there for 10 years — and have backgrounds that meld with their new venture. They've been making beer together for a few years after each started making brews on their own independently.
For more information or to purchase tickets to the Hop Train visit WineTrain.com/events/hop-train.