When the pandemic struck and wineries and other businesses scrambled to provide services that didn't require touching surfaces, QR codes snapped to attention and became the popular girl in the room. (QR codes are those square black and white bar codes, readable with your smartphone.)
But a couple of local guys who started BottleVin were ahead of the curve and already on the mark, set to go with QR codes and more, with a dynamic tool for wineries and wine lovers that can connect, engage, educate, entertain, and nurture relationships, all through a smartphone and the smarts behind BottleVin.
"For small wineries that do not have huge marketing budgets, word of mouth is the next best way," said Steve Reynolds of Reynolds Family Winery on Silverado Trail near Napa. "Having our message directly in the hands of the customers is a tremendous step in equaling the playing field for the little guy."
BottleVin is the vehicle behind the messaging and supports QR, NFC, and UPC codes as well as label recognition. It is the brainchild of St. Helena native Paul Salcedo, who earned some food and wine chops in Calistoga and other Napa Valley restaurants, and another guy, Jason Driver, whose grandparents lived in the Napa Valley, where he spent a good deal of time growing up.
Support local news coverage and the people who report it by subscribing to the Napa Valley Register. Special offer: $1 for your first 3 months!
The co-founders of BottleVin met several years ago while working at Bosko's in Calistoga. Salcedo left Napa Valley for Silicon Valley to pursue his other love, technology, and Driver, who was born in Mountain View and has lived in Hawaii and the Midwest, pursued his interests in food.
Their mutual interests of food, wine and technology intersect in BottleVin.
Growing up in St. Helena, Salcedo was raised around the wine industry. His neighbor was Ken Robison, winemaker for Franciscan, Piña Cellars, and Pope Valley Winery, who taught him how to smell, taste and appreciate wine.
"He was like a second father to me," Salcedo said, recalling that he got help with math education in the Robison household.
Robison instilled in Salcedo an appreciation for what goes into wine; the dedication to the land and craft of winemaking; the savoring of a vintage and understanding of how the wine was crafted; difficulties of winemaking and making a business of it.
"I knew that at some time the food and wine and technology would come together," Salcedo said of his professional pursuits.
And that's exactly what BottleVin is, a combination of wine and technology. It is a platform that is at once useful to the consumer and the winery owner. Wine lovers, or even the occasional wine sipper, will find BottleVin's platform helpful in selecting a wine that will pair with the meal they are ordering at their favorite restaurant, for example.
Or, if a home chef is preparing a meal for a special occasion, BottleVin can help with wine and food pairings, and with finding specific recipes that are created to go with a favorite winery's bottle of wine.
Basically, BottleVin is a technological way for wineries to talk to and engage their customers, Salcedo said. BottleVin is constantly evolving and finding new ways for wineries, which are the company's target business, or "partner," as Salcedo refers to them, to digitally communicate with clientele. And it's all done using a smartphone's camera that reads a QR or NFC code. With just a tap of the phone, the codes set up by BottleVin are dynamic and can whisk away the viewer to see myriad details about the wine. The story of the wine in the bottle is at the fingertips of the smartphone user.
Early adopters such as Reynolds Family Winery and Bricoleur Vineyards are supporters of the concept and embrace the many opportunities BottleVin's platform offers them to engage with their wine club members, occasional buyers, and would-be tasters.
"We learned a lot working as a team on what this needed to be for the 'wine world' and its customers," Reynolds said. "The one key mission statement was: 'Every bottle has a story that needs to be told.' BottleVin is revolutionary for 'farm to table' or grape to table as this would be."
There are lot of wine choices out there and small wineries have to compete against the name recognition of big corporations. It's difficult to stand out in a wine shop surrounded by dozens of other great wines. BottleVin gives wineries an opportunity to make a connection by providing the consumer an opportunity to learn more about the grapes, vineyard, agricultural practices, flavor profile, and whatever else the winery wants to communicate.
Through the customized codes a consumer can view a video of the winemaker talking about the vintage of the wine a consumer is holding in their hand. At a restaurant, a bottle of wine with a BottleVin code can help a diner decide which wine will please their palate best based on the meal they've ordered.
Some wine bottle labels have a description of what the wine inside tastes like, or where the grapes were grown, or how the wine was produced, but the space there is limited.
"You can only fit so much on the back of the bottle," Salcedo said.
Imagine planning a special dinner and going to the wine cellar to select the perfect bottle of wine to serve your sweetie on your anniversary. In the cellar are some Napa Valley Cabernet Sauvignons that are always going to be good, but wines have personalities that evolve as they age and a wine opened today might taste differently than it would have tasted opened a year earlier, or a year later.
Winemakers taste their wines in bottle as they age and take notes along the way. Through BottleVin, the winemaker can convey that information to anyone who is cellaring a bottle of their wine by uploading their notes to BottleVin. The consumer taps their phone to their bottle and learns that the wine is reaching its peak; time to pop it open and drink it now. Or, the winemaker might say it could lay down another five years, so put that one back on the shelf and reach for a different vintage.
BottleVin can give you "all the cool geeky stuff" about the wine, too, that you might find on a tech sheet, Salcedo said. And that geeky stuff works both ways. Wineries are able to track data attached to their bottles giving sales and marketing teams the ability to analyze and measure a campaign, he said.
"We love that BottleVin educates our customers on our winemaking practices, tasting notes, and more with a simple tap to our wines," said Mark Hanson, founder and CEO of Bricoleur. "BottleVin keeps our information relevant, up-to-date, and is easy for our customers to access. We are excited about this partnership and believe that this will be an amazing sales tool for us in and out of our tasting room."
Photos: Napa Valley Wine Train rolls again: pandemic closure is over.
Wine Train relaunches after COVID-19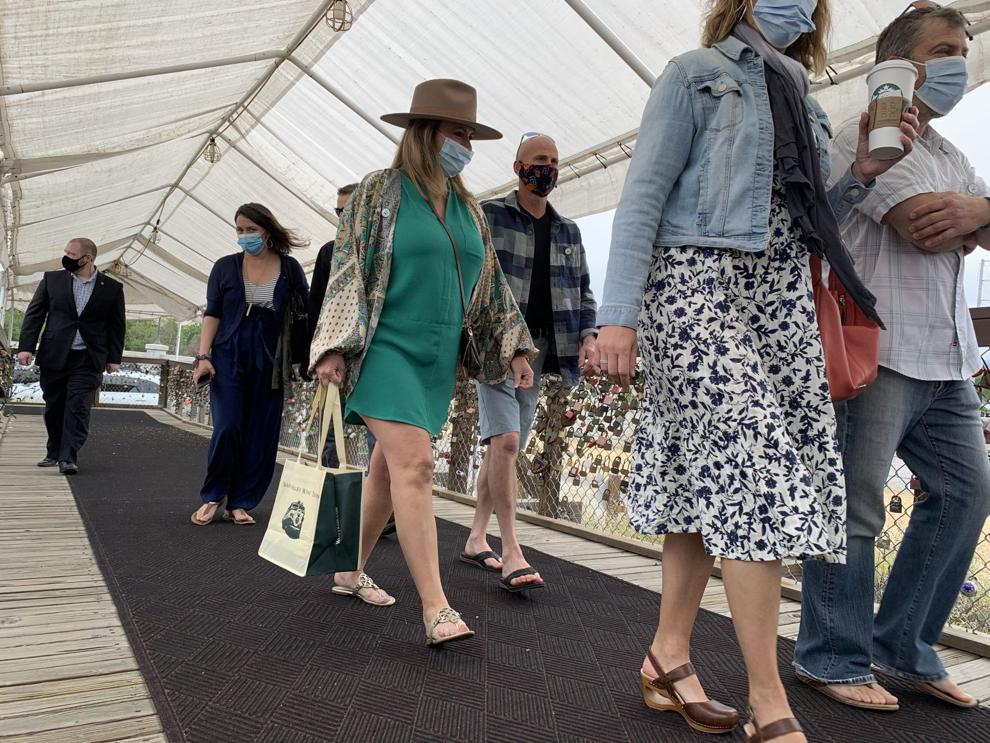 Wine Train relaunches after COVID-19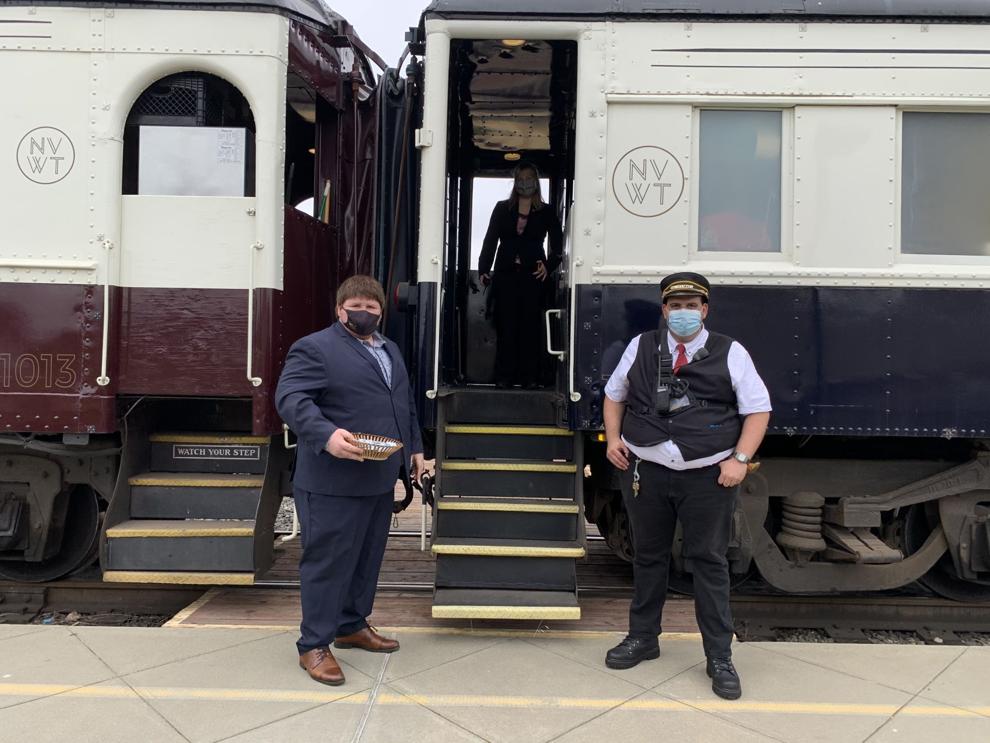 Wine Train relaunches after COVID-19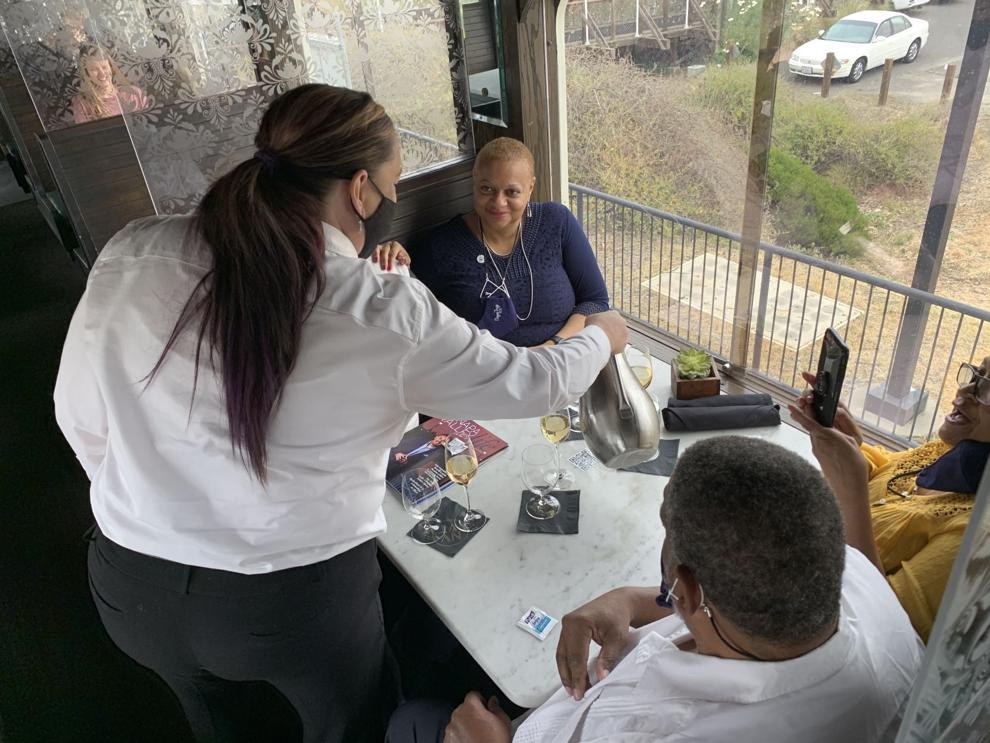 Wine Train relaunches after COVID-19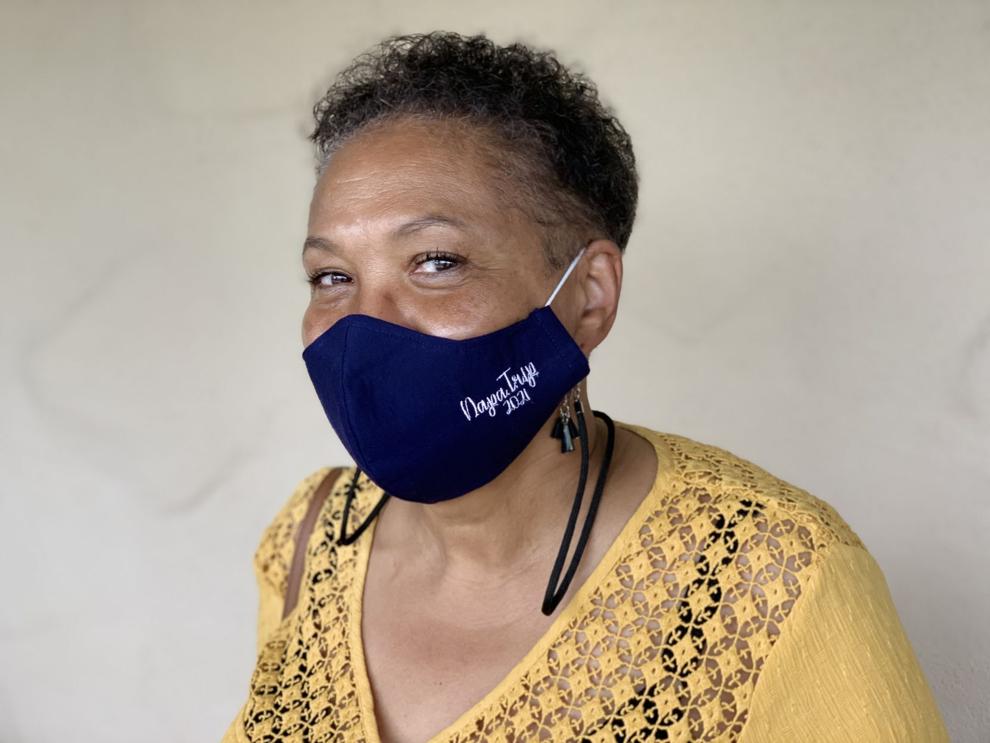 Wine Train relaunches after COVID-19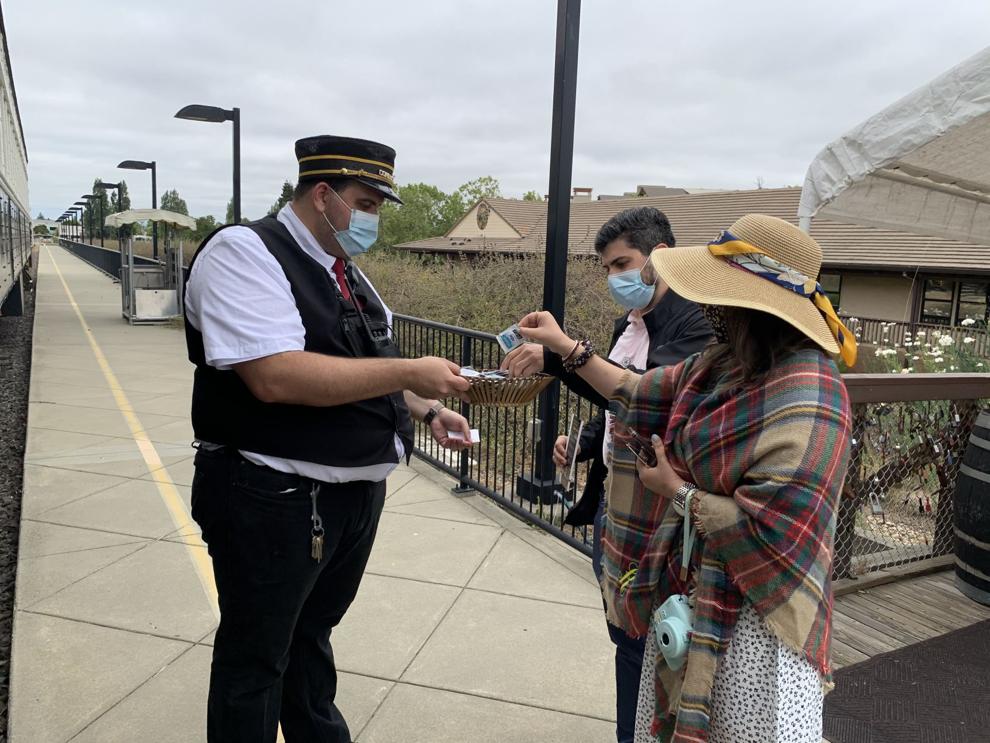 Wine Train relaunches after COVID-19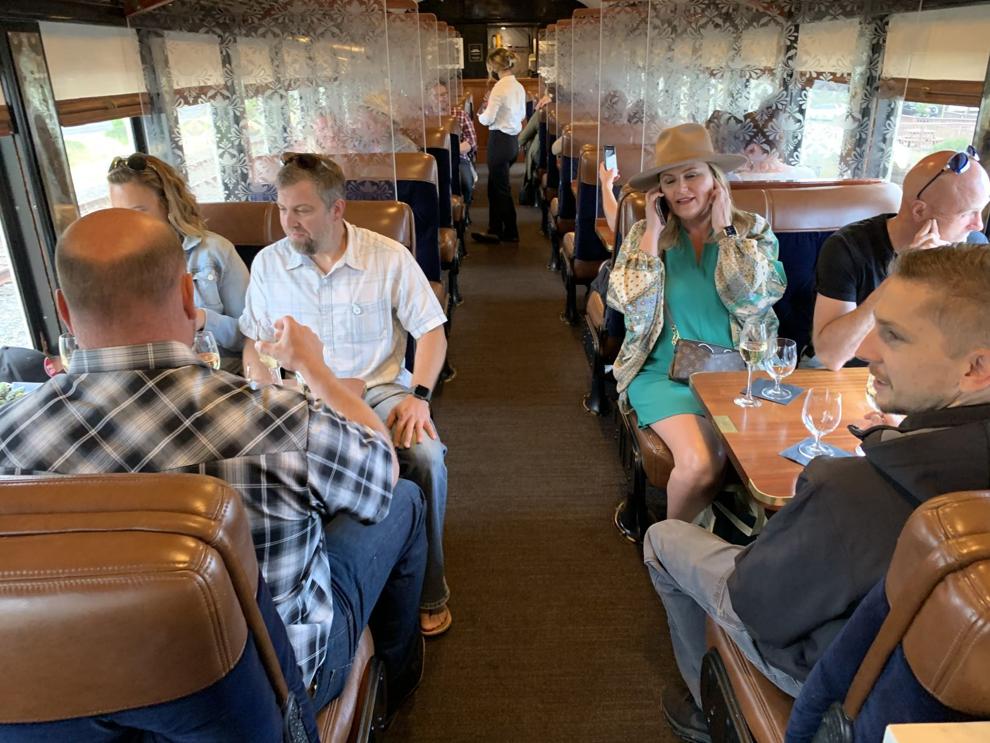 Wine Train relaunches after COVID-19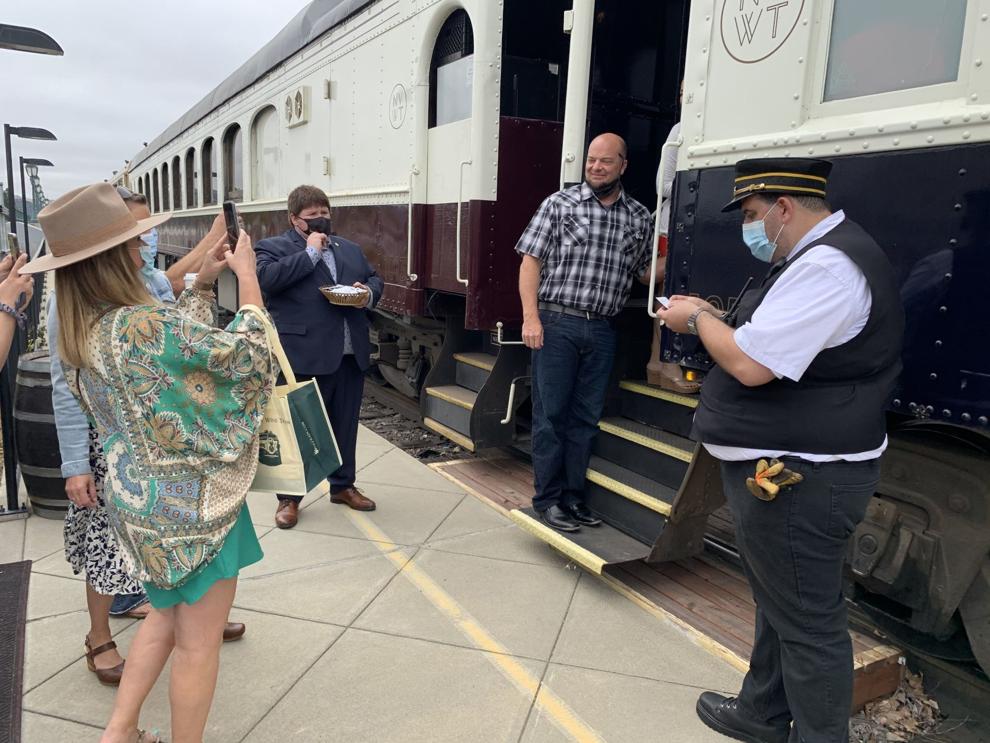 Wine Train relaunches after COVID-19
Wine Train relaunches after COVID-19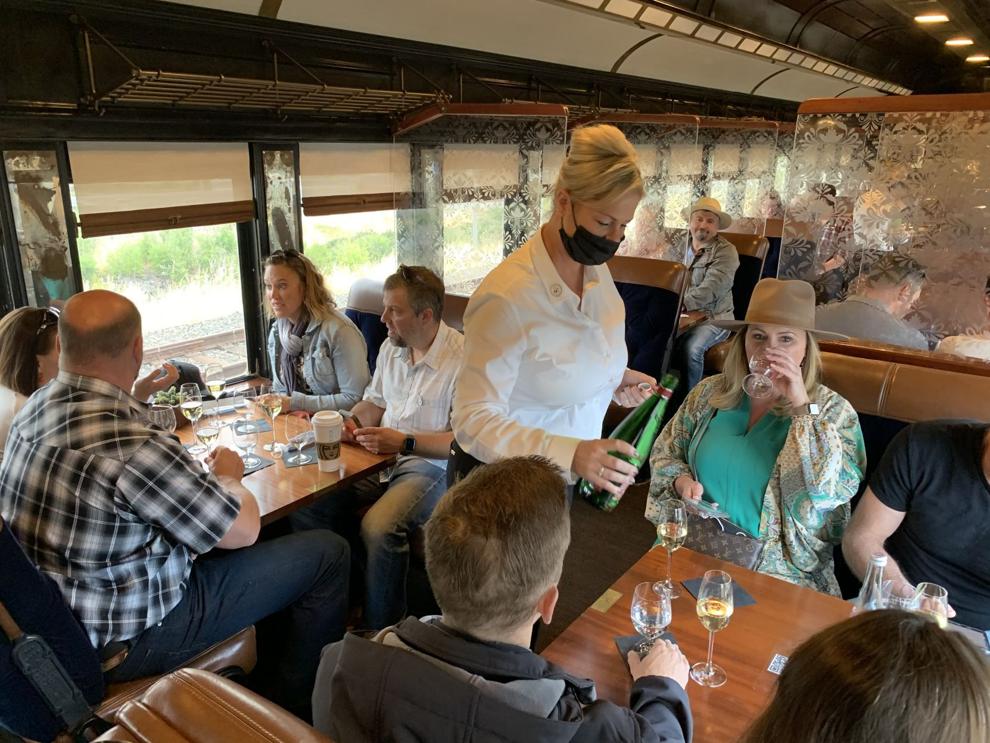 Wine Train relaunches after COVID-19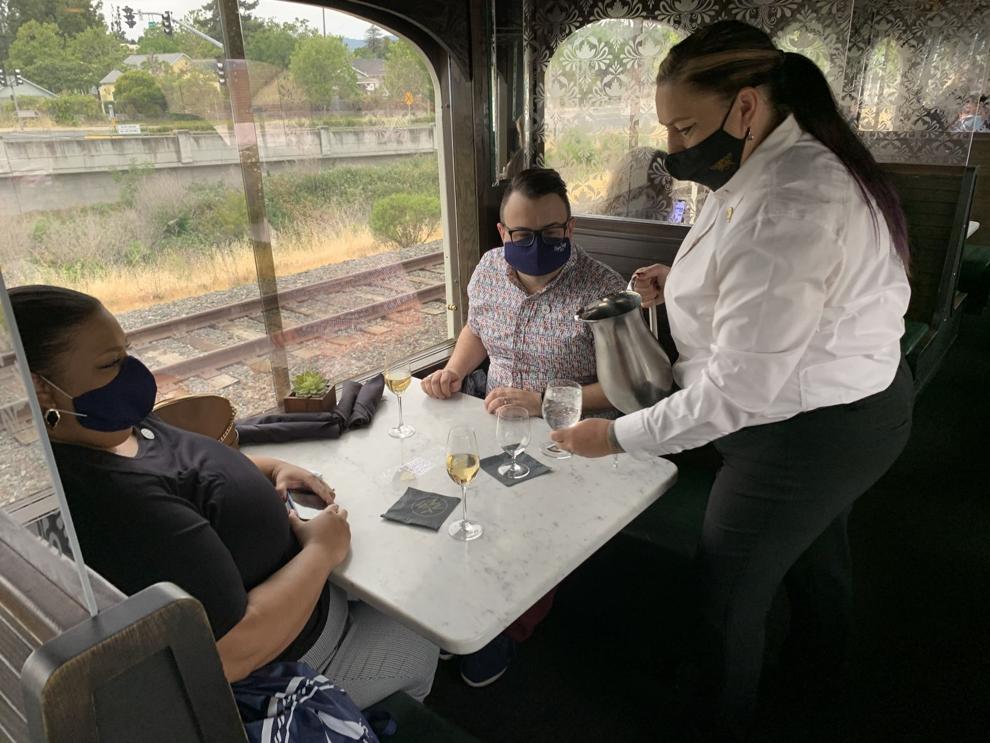 Wine Train relaunches after COVID-19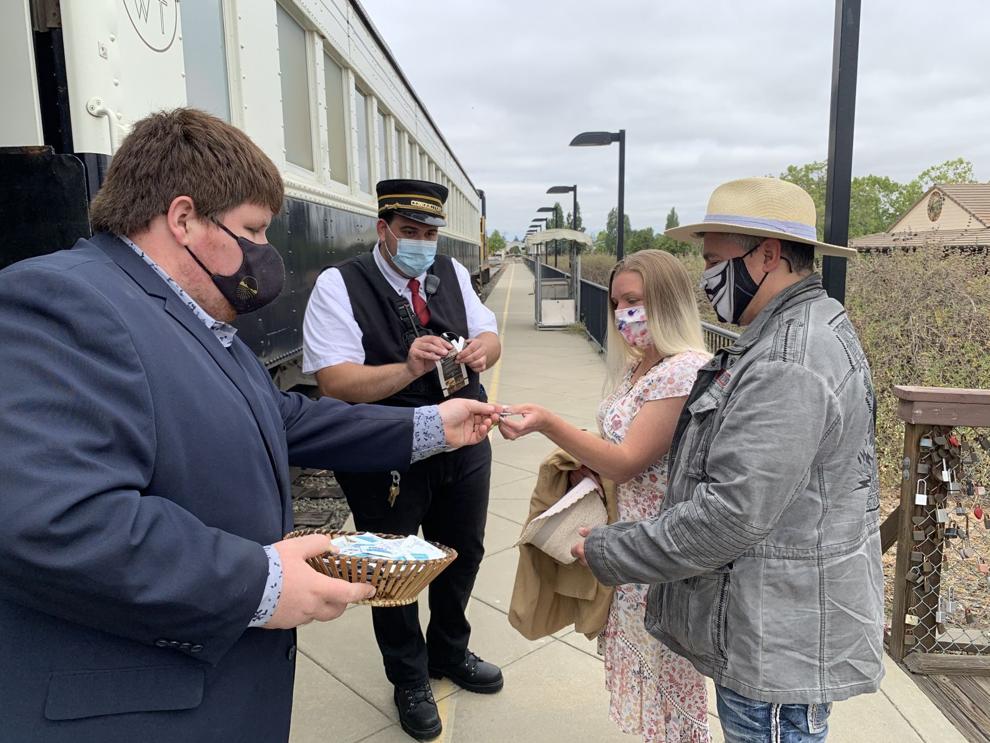 Wine Train relaunches after COVID-19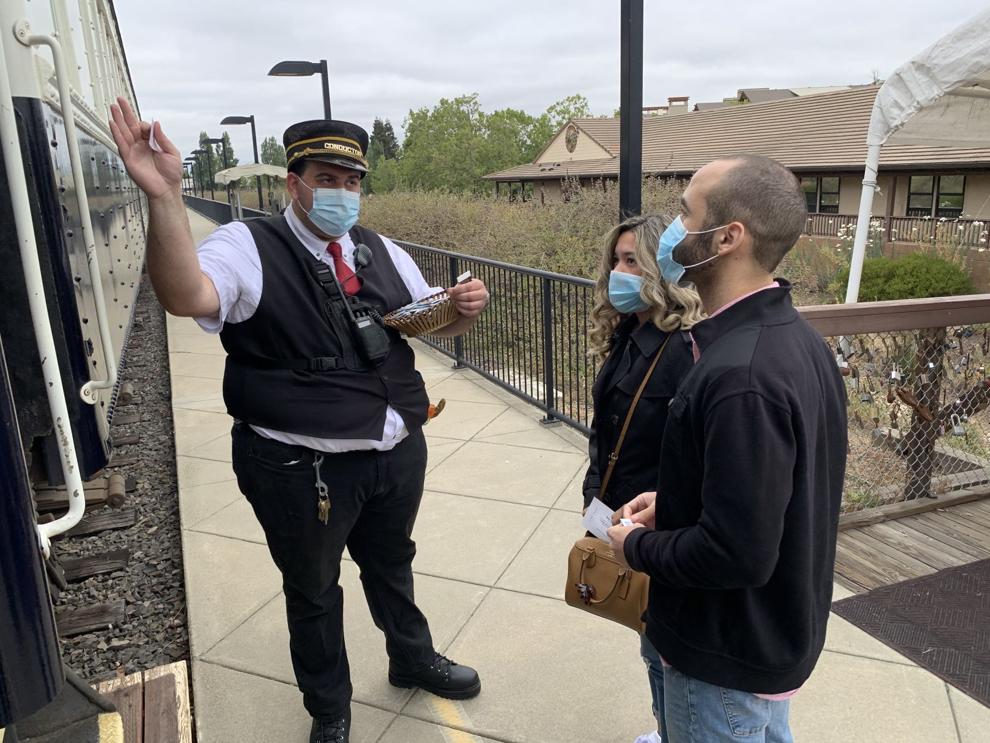 Wine Train relaunches after COVID-19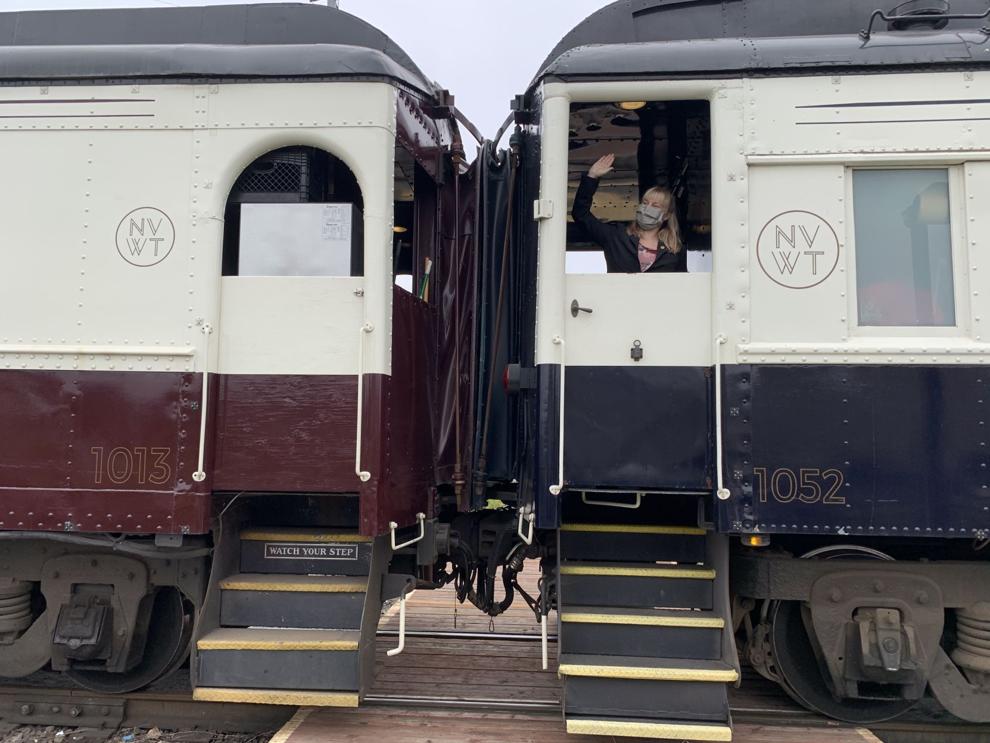 Lives of the Vines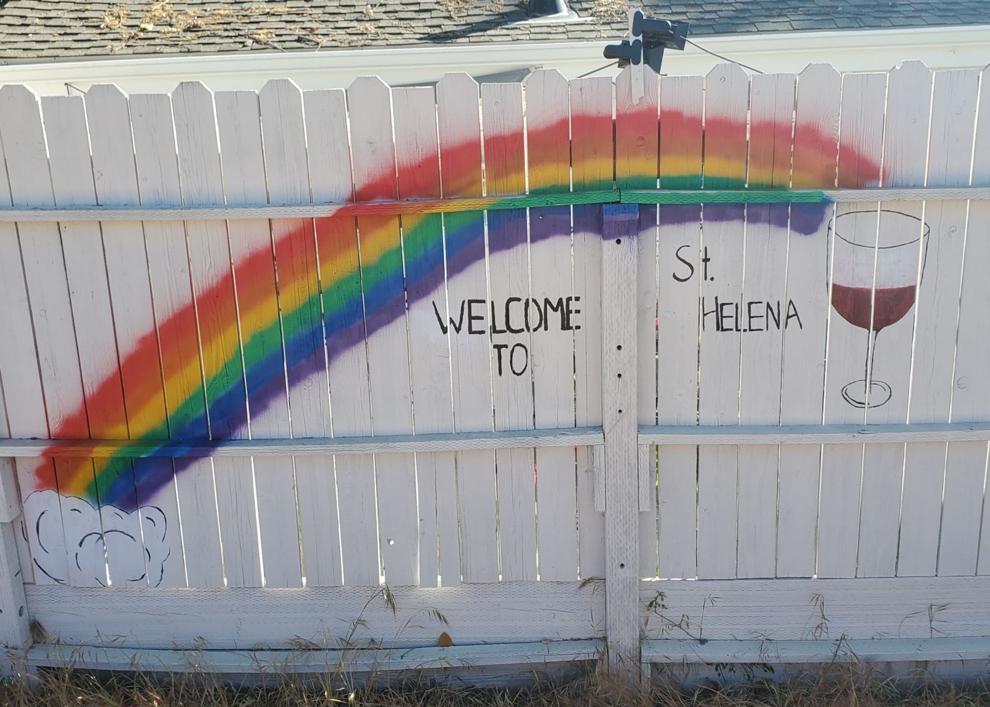 A newly refurbished Wine Train car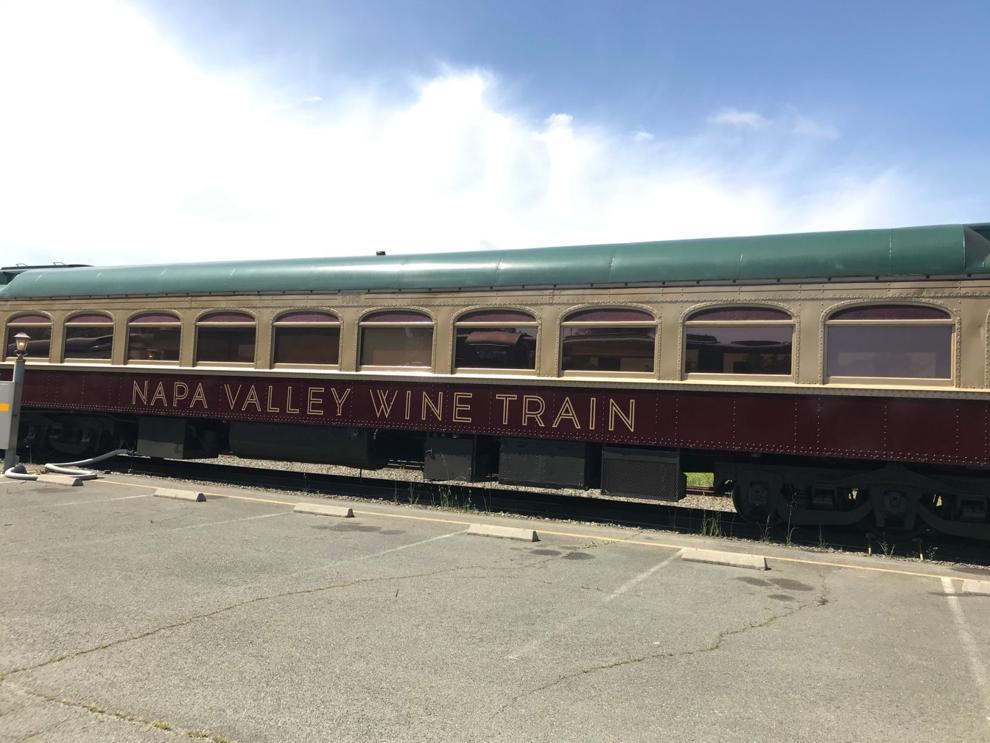 Napa Valley Wine Train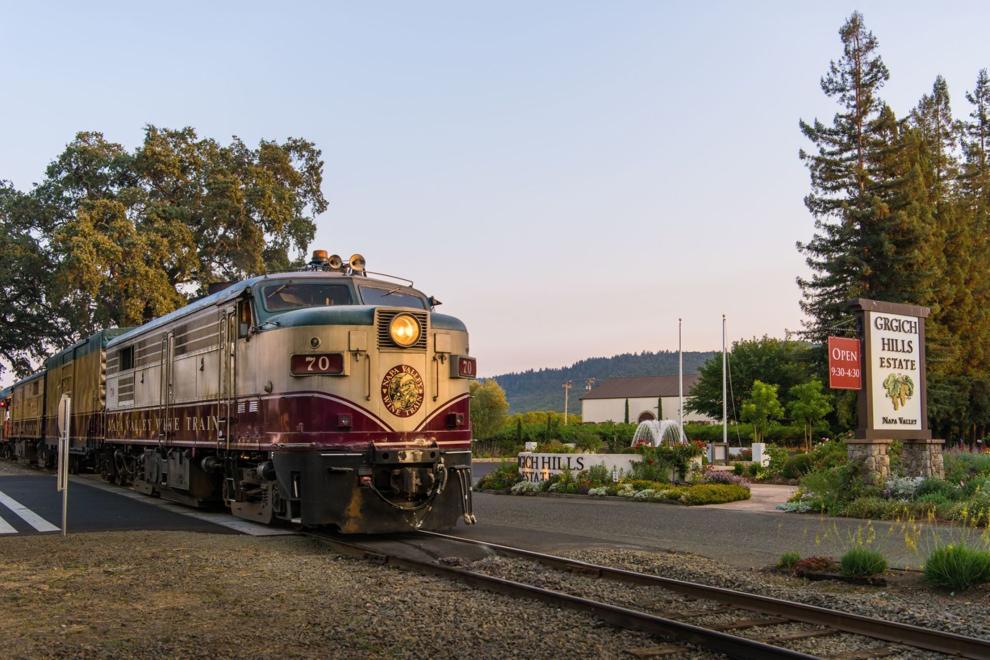 Napa Valley Wine Train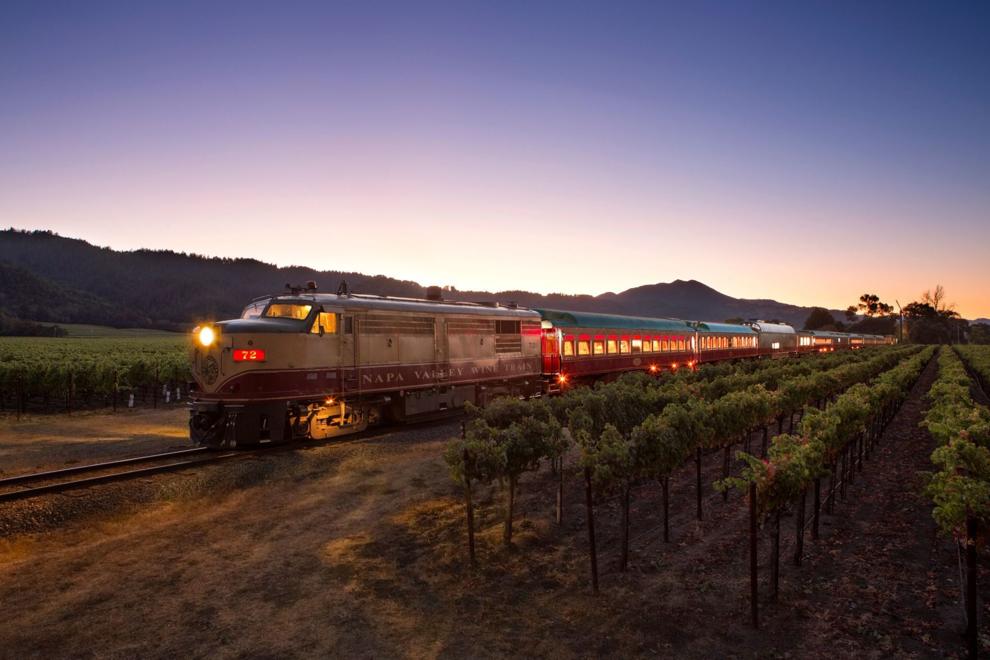 Napa Valley Vine Trail