Sofie Contemporary Arts in Calistoga is pleased to announce the first new exhibition at the gallery in several months, featuring an intriguing and unique collection of paintings created collaboratively by Sonoma artists Lisa Beerntsen and Tony Speirs.
"Los Dos: Lisa Beerntsen & Tony Speirs Collaborative Works" also includes some examples of each artist's solo work. The Opening Reception will be held from 4 to 7 p.m. Saturday, May 1. The exhibit runs through Sept. 5. 
The pair have exhibited throughout the region and beyond, including at Burning Man. 
We're offering our best deal ever with this Editor's Special. Support local news coverage by subscribing to the Napa Valley Register.
The "Los Dos" collaborative pieces are like vintage postcards from other places and perhaps different times, some quite literal, others a dreamy combination of the real and imagined.
Works often begin with textured surfaces and colors the duo have seen on peeling walls during the pairs' travels; signs, fruit crates and other labels, folk and popular imagery and ads and packaging. They layer and add in natural elements, like the vibrantly colorful birds, butterflies, moths, winding vines and flowers from these places, and the works become almost like theatrical sets drawn from memory and vision, altered by floating forms and strange, yet curiously familiar biological structures and references.
The two artists often fall into certain roles dependent upon their particular interests and skills. Speirs builds the panels and usually lays down the initial colors and textures based on something seen along the way. Harking back to his early sign-painting days, he brings in text and vintage graphics and leans more toward the narrative elements. Beerntsen creates the botanical and nature forms that emerge, as well as pattern and a sense of rhythm. She is more inclined toward abstracted objects and creating a sort of compositional 'glue' that holds it all together.
According to the artists, one of the things that's been most gratifying about working in this way is the opportunity to get outside one's own artistic comfort zone and to look at a painting purely in terms of "what does this painting need to push it forward?" But the method is also challenging and the level of trust and surrender required within their process can be exhausting.
"We sometimes just have to take a day completely away from the work and the studio and not even talk about it," Speirs said. 
But both artists note that there's also a satisfying element of surprise when the other person adds something that never would have occurred to them. 
"It's like watching a certain poetry emerge between the elements of the paintings and ourselves," Beerntsen said.
There is also often a haunting thread of political or cultural commentary woven through the work and a sense that one is observing a muted truism, expressed through a visual vocabulary at once current and yet very old.  Although the symbolism in the paintings is usually personal, the artists intend their pictures to be open-ended enough to invite viewers to bring their own story and interpretation to each work.
The advent of Los Dos began some years earlier, when the pair worked with another painter friend, Bob Stang, trading their paintings to work on and naming their trio, BLT (for Bob, Lisa, Tony). As each artist spent more time on solo directions, BLT gradually waned, but Beerntsen and Speirs never forgot the experience of what they called a "fun and fruitful" way to work.
Also connected to collaborative practice, they showed large-scale interactive paintings at Burning Man for several years that invited participants to spin the embedded carnival-like dials in a kind of artistic game-of-chance that randomly selected some aspect of the work.
Although the number of pieces has ebbed and flowed, the project has continued for the past several years. With BLT, there were more specific rules and guidelines, with conversations primarily in paint rather than talk between turns. With Los Dos, the couple often works in the same studio space, and their method has evolved into a fluid "back and forth" as the work unfolds, with more discussion, suggestion and critique. What remains constant however, is that they add elements in more or less alternating turns, free to layer over or paint out previous images and passages as they see fit.
Sofie Contemporary Arts was recently named Best Art Gallery in Napa County by the North Bay Bohemian in their "Best of the North Bay" 2021 awards selection. It is located at 1407 Lincoln Ave. and can be reached at (707) 942-4231. 
Photos: The art of Memento Mori Tattoo in Napa
Memento Mori Tattoo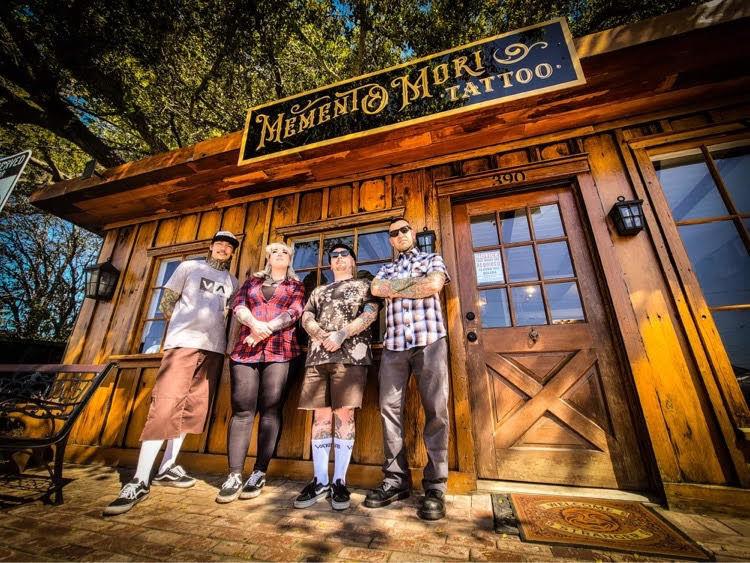 Memento Mori Tattoo in Napa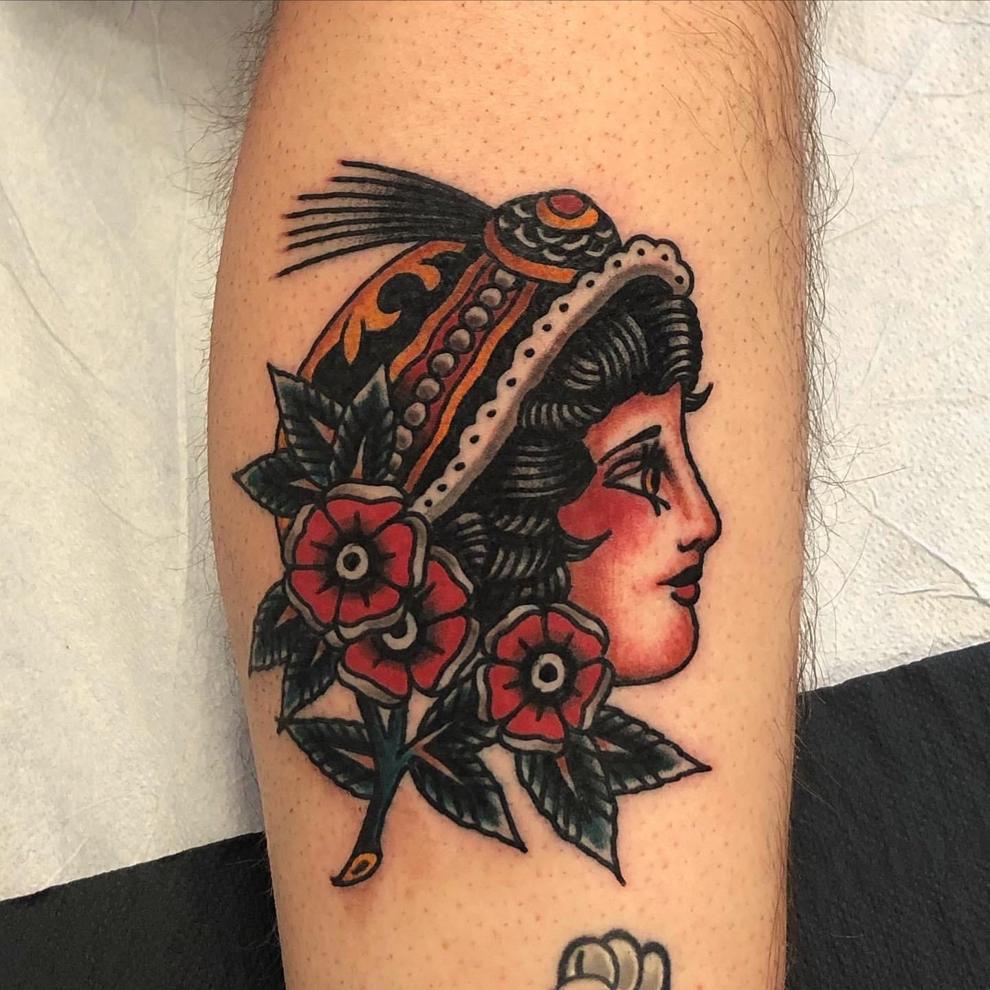 Memento Mori Tattoo shares designs by Henry Dever IV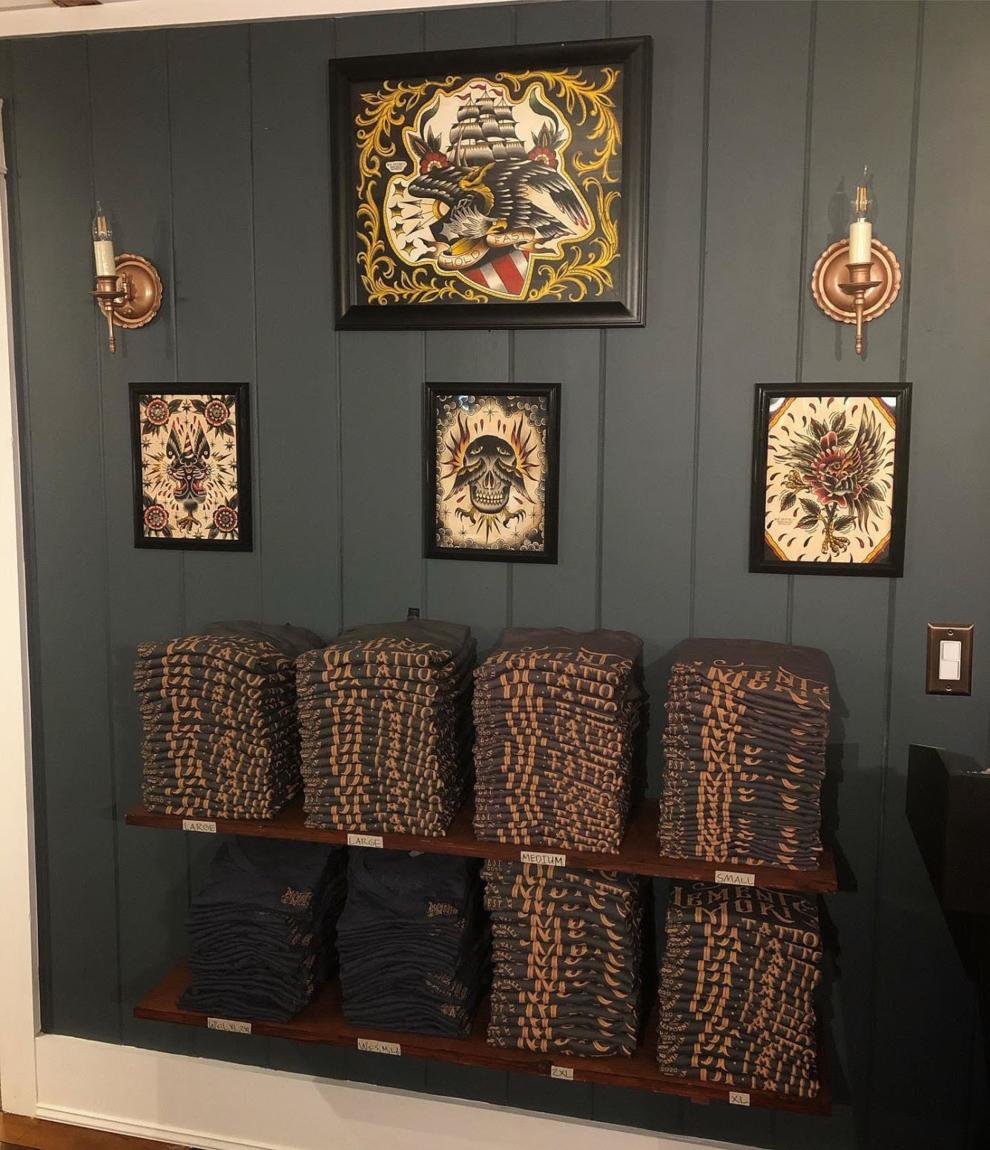 Blair Giambastiani, tattoo artist at Memento Mori Tattoo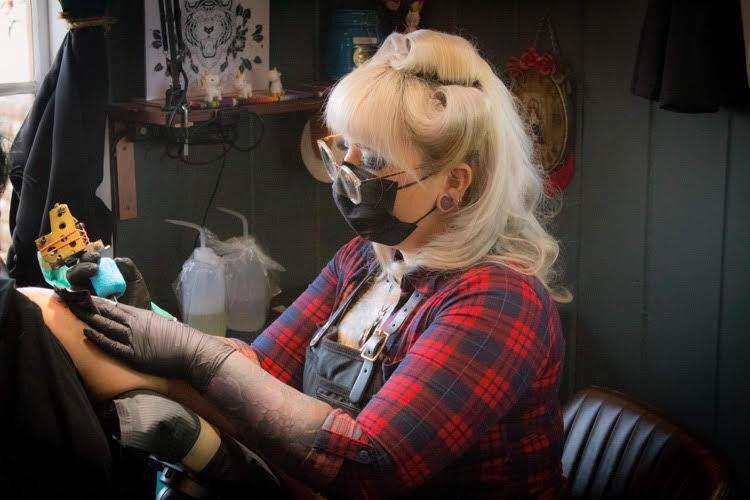 Memento Mori Tattoo in Napa,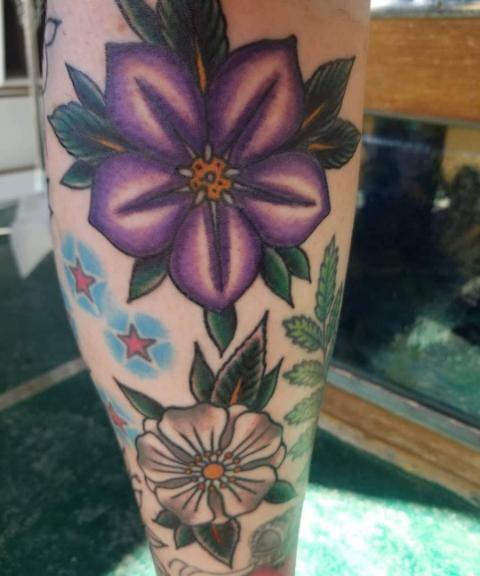 Henry Dever IV, owner of Memento Mori Tattoo in Napa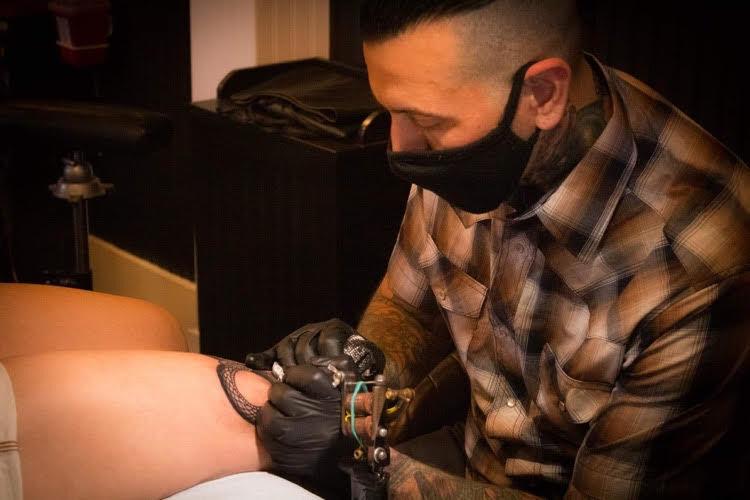 Memento Mori Tattoo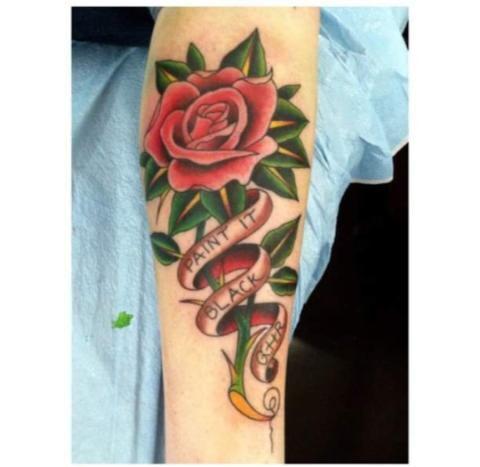 Memento Mori Tattoo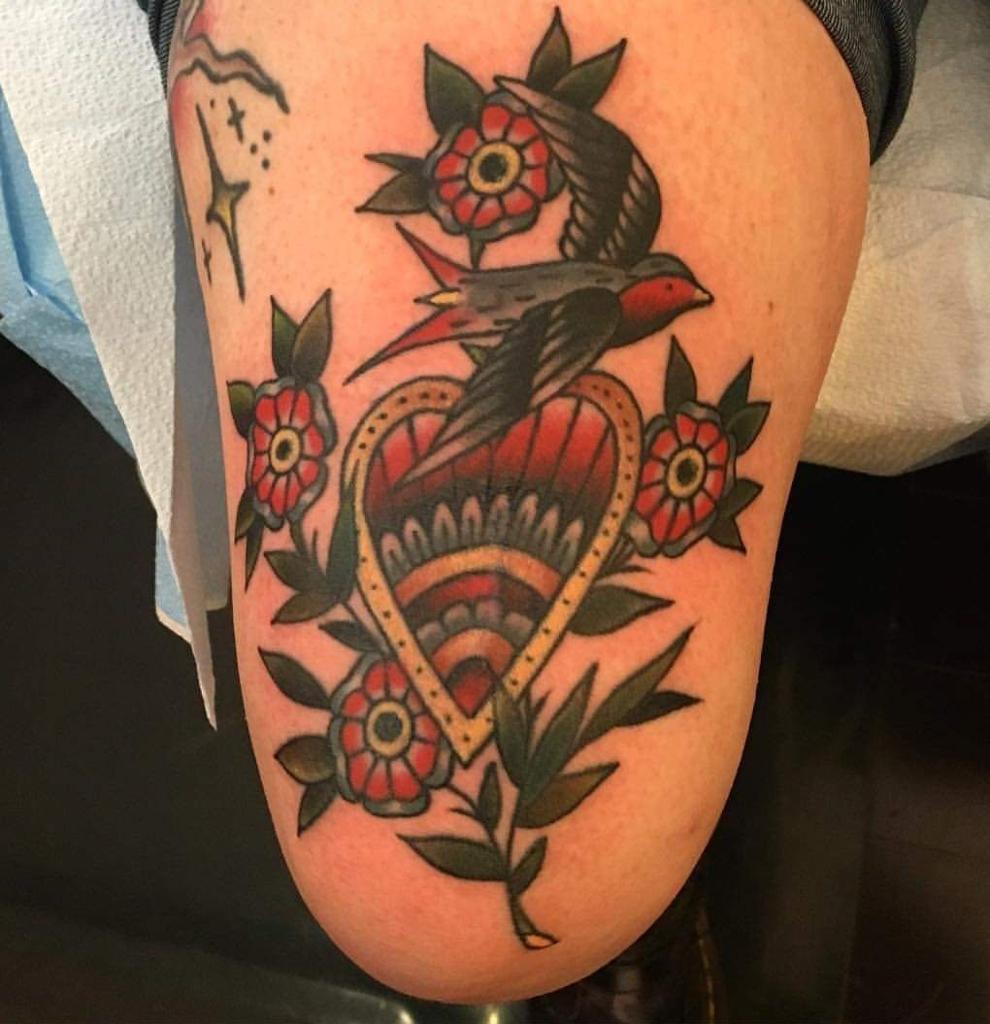 Henry Dever IV, owner of Memento Mori Tattoo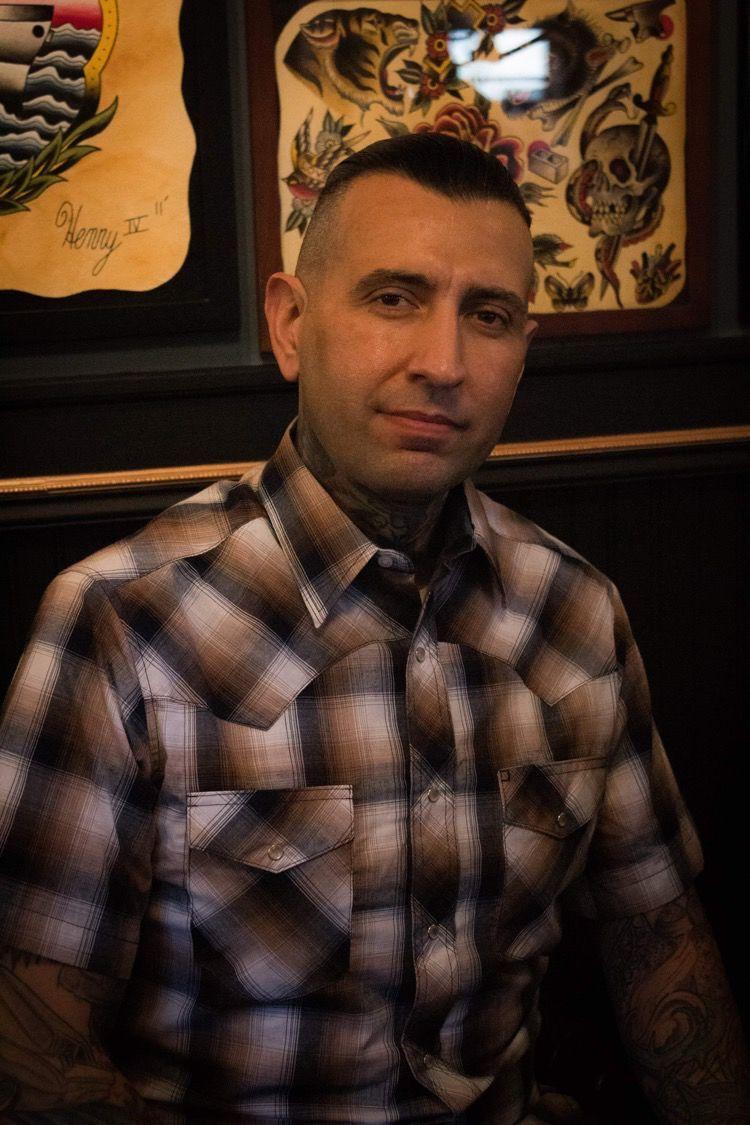 Memento Mori Tattoo in Napa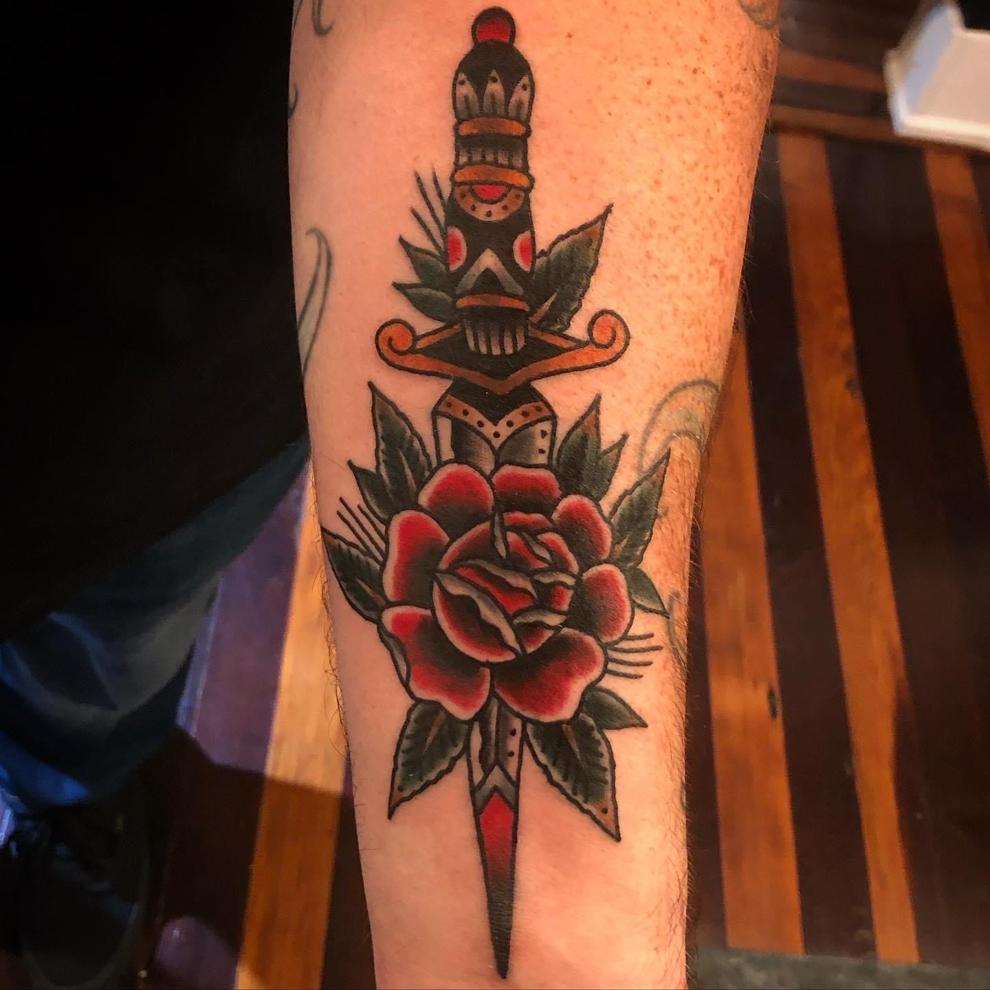 Memento Mori Tattoo in Napa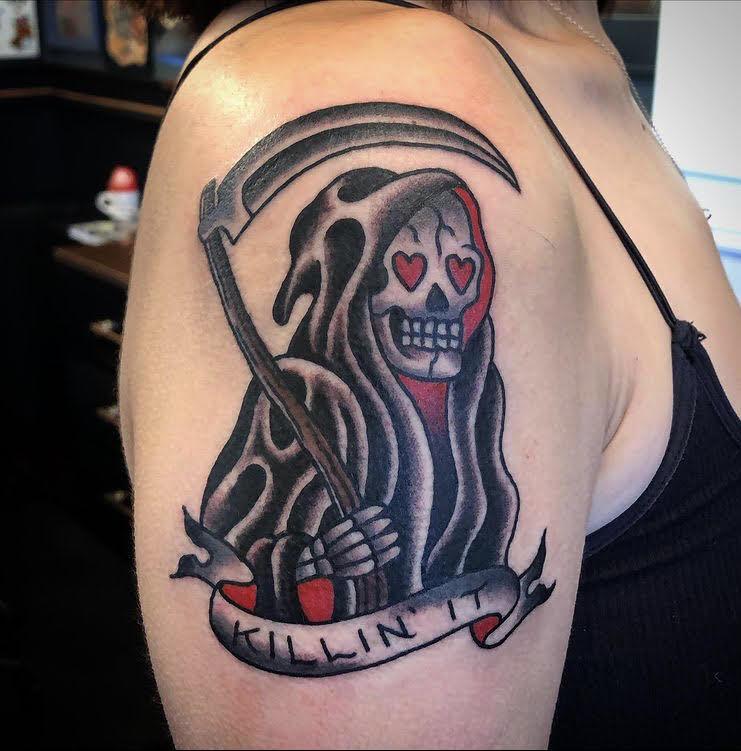 Memento Mori Tattoo in Napa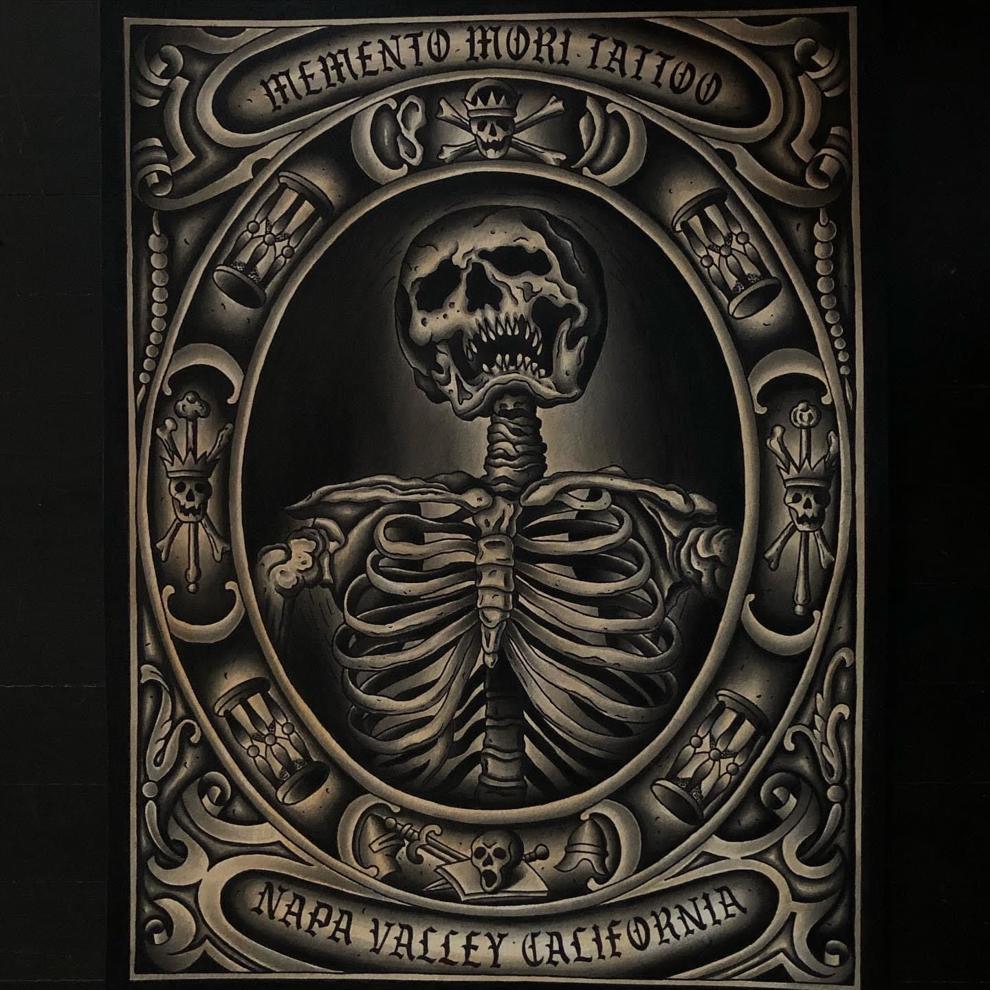 The gallery of work inside Memento Mori Tattoo in Napa