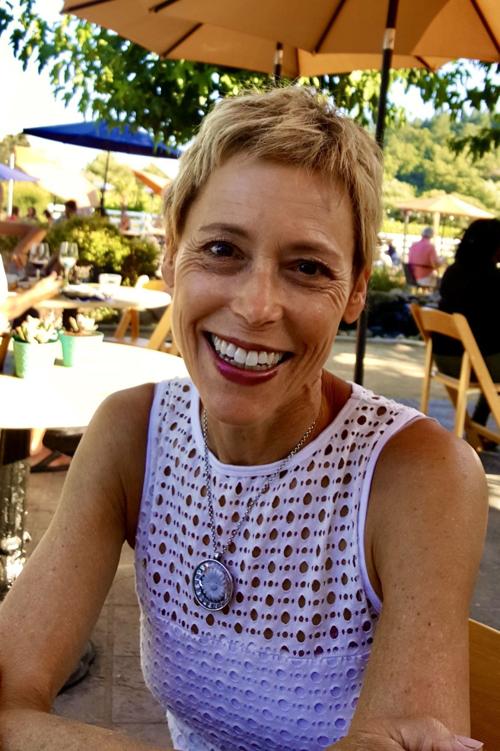 In this era of smartphones and tablets, I often feel that the pleasure of reading an actual book is lost, especially on the young. Back in the days when we could eat in restaurants and fly on planes, I saw lots of kids being entertained on phones and iPads so their parents could have a moment of peace. Certainly this makes sense.
But one thing I am proud of as a parent is that my two kids in their 20s still read books in addition to plugging into their devices. Maybe this is because they always saw me with my nose in a book or because their father and I read to them, and we spent many rainy afternoons at the library. I don't know, but I do know that kids still love books, especially little ones who can't yet read to themselves. So, I'm offering this column about kids' books —not just some titles, but also children's book categories — so you'll know what to look for.
For the youngest of the young — babies and toddlers — board books, literally made of cardboard that can withstand teething, drool, and sticky fingers, are the right choice. These sturdy, colorful books can be held in small hands and opened easily. Classics like "Sheep in a Jeep," "Five Little Monkeys Sitting in a Tree," "Silly Sally" and Goodnight Moon" are just a few classics. "Play with your Plate" by Judith Rossell is a mix-and-match board book that lets little hands flip through the pages to select four foods out of a huge selection to fill their plate.
Picture books are larger, and illustrated with sparse text meant to be read to toddlers and youngsters up until age 5 or so. Preschoolers love to hear these stories read over and over and will also start paging through on their own, enjoying the artwork and "reading" the narrative they have probably memorized. Some newer picture books include "Black is a Rainbow Color" by Angela Jay and "Every Night is Pizza Night" by J. Kenji López-Alt. "Where the Wild Things Are" by Maurice Sendak, "The Story of Ferdinand" by Munro Leaf and all of the "Madeline" books by Ludwig Bemelmans have been around forever and are still much beloved.
And in a category of its own are Dr. Seuss books; these whimsical, colorful titles like "One Fish, Two Fish, Red Fish, Blue Fish" are just right for beginning readers; Seuss creations like "Green Eggs and Ham" and "The Cat in The Hat" for kids who are learning to read. But in my experience, kids also love these books to be read out loud.
A book that may have special meaning to young children right now is "And the People Stayed Home" by Kitty O'Meara, who wrote this poem-based book two days after the World Health Organization declared the COVID-19 outbreak a global pandemic. The former teacher and chaplain focuses on some of the positive things people have done in quarantine like dance. It is a calming, positive read.
Once elementary school kids transition to reading on their own, chapter books are short, with simple illustrations that can help early readers understand the text. Scholastic publishes a wealth of chapter books for elementary school children including favorites like "James and the Giant Peach" by Roald Dahl and "The Wind in the Willows" by Kenneth Grahame.
A great thing about chapter books is that there are many series like "Dog Man" by Dav Pilkey, "Junie B. Jones" by Barbara Park, and "Nate the Great" by Marjorie Weinman Sharmat. These series hook kids on reading because once they finish one, they're usually eager to start the next. For older, more accomplished readers, the "Harry Potter" books along with the "Ranger's Apprentice" series by John Flannagan fit the bill.
The next category, middle-grade readers, sometimes called "tweens," is meant for stronger readers and even those who read beyond their grade level. "The Giver" by Lois Lowry and "Hatchet" by Gary Paulsen are old standbys: some new titles include "Wink" by Rob Harrell whose seventh-grade protagonist is dealing with a rare type of eye cancer; and "Punching the Air" by Ibi Zoboi and Yusef Salaam, a novel-in-verse that follows the journey of a 16-year-old budding artist and poet who is unjustly incarcerated. This book also falls into a category of books known as young adult or YA.
To make things confusing, the YA section is sometimes referred to as "teen." YA books are targeted to kids between 13 and 17, and most middle-schoolers are quite ready for them, and there are those in high school along with adults who enjoy them. The "Twilight" series by Stephenie Meyer includes six books, the latest of which is "Midnight Sun" and is very popular. But classics like "The Catcher in the Rye" by J.D. Salinger is still being read by teens today.
Newer YA releases deal with topics like racism and social justice. "Clap When You Land" by National Book Award-winning author Elizabeth Acevedo is a novel-in-verse that deals with themes of grief, love, and loss; two sisters, one in New York and the other in the Dominican Republic, are brought together with the news that their father has died in a plane crash. "The Black Friend: On Being a Better White Person" by Frederick Joseph offers frank reflections on his own experiences with racism and also conversation with artists and activists about theirs.
As always, this column is meant to be informative but not all-inclusive. Bookstore staff can point you in the right direction to find books for kids of all ages, and a good book may convince even the most skeptical new reader that reading can be a lot of fun.
WATCH NOW: HOW TO READ MORE BOOKS EVEN WHEN YOU'RE BUSY
SEE BOOKSTORE CATS MOVE IN AT COPPERFIELD'S IN CALISTOGA
Julie Mitchell is a Calistoga resident and longtime book lover. She holds a BA in English/Creative Writing from Stanford University and an MFA in Writing from the University of San Francisco.