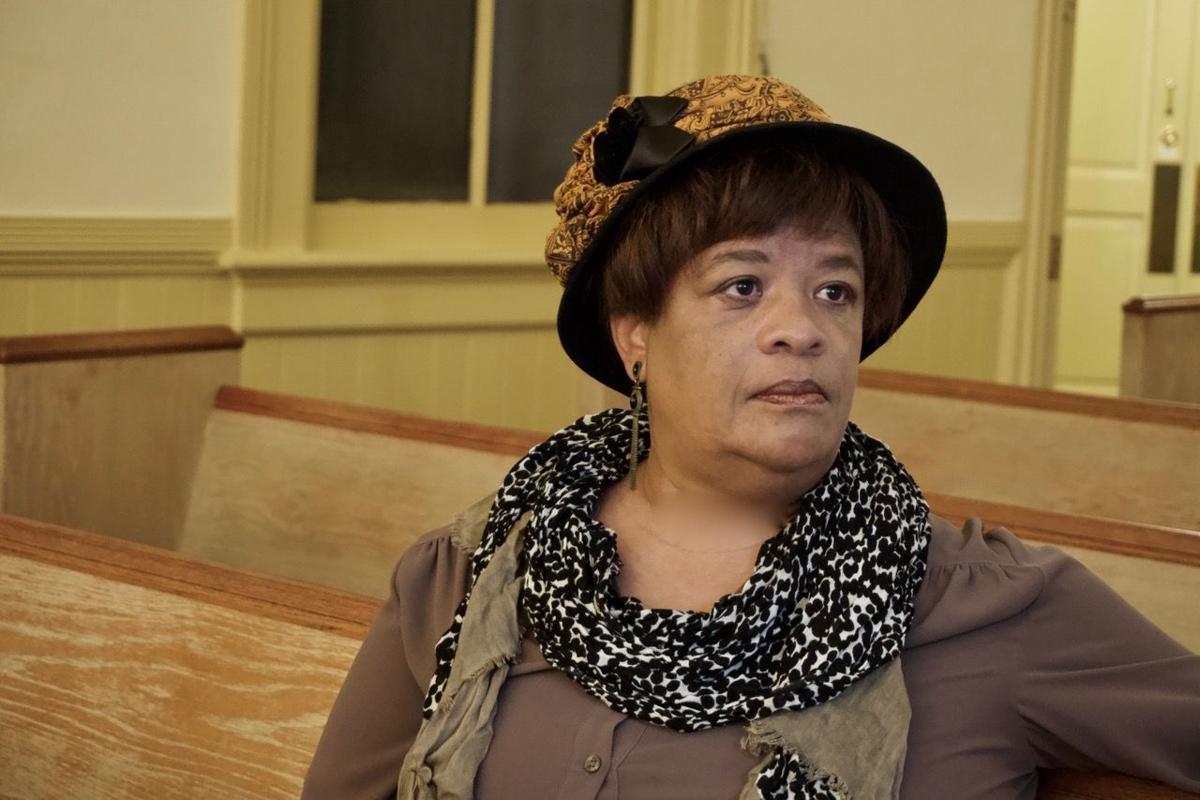 Upstage Napa Valley has extended the run of its first virtual play, "Until the Flood," through the weekend of Nov. 20-22.
Coping with the restrictions of COVID-19, Upstage Napa Valley presents "Until the Flood" by Dael Orlandersmith as a complimentary "virtual" performance streamed into your home.
The show features three monologues taken from conversations from citizens of St. Louis, revealing varied reactions to the 2014 shooting of Michael Brown Jr. Brown was an 18-year-old Black man who was fatally shot by 28-year-old Darren Wilson, a white police officer, in Ferguson, Missouri.
"Until the Flood" has drawn strong reviews from locals.
"UNV's powerful staging of Dael Orlandersmith's 'Until the Flood' remains as timely as its first performance in 2016," said Jack Stuart of St. Helena. "Under Sharie Renault's richly nuanced direction, three people confront racism after the Michael Brown murder. In a trio of scenes, each character struggles with the loss, denial, or ambivalence that bigotry provokes.
"Louisa is a former school teacher who as a Black woman 'would not keep [her] place.' Carlet Langford's authentic portrayal is soft-spoken, yet shakingly powerful. Fred Ireland wholly inhabits the rôle of Rusty, a retired cop who can't shake his loyalty to the force. You can't help sensing Rusty's simmering anger and confusion. Connie, a university instructor, is baffled that a Black colleague dropped her for suggesting the Brown killing was tragic for the police shooter, too. Elaine Jennings wields subtle looks and telling gestures — and octaves of vocal tone — to bare Connie's bewilderment and hurt.
"Renault chose simple locations — a sanctuary, a kitchen, a wine garden — that become part of the characters who occupy them. And Ruthanne Svendsen's music and voice brilliantly convey Until the Flood's atmosphere of reflection and sorrow."
Blake Gilmore of Calistoga also praised the production.
"It's hard to believe the killing of Michael Brown Jr. in Ferguson Missouri was six years ago," Gilmore said. "His shooting death by a white police officer seems to be in a sad and tragic replay loop since then. The names and the faces change, but the circumstances remain all too familiar.
"Upstage Napa Valley has produced a condensed version of 'Until the Flood,' a play by playwright Dael Orlandersmith recounting the events in one-person monologues now available through streaming online video. The three characters Upstage has chosen to portray offer compelling observations seemingly in conflict with one another without canceling each other's telling of the story. It's a deft and satisfying rendering that should be seen and heard."
Free tickets can be obtained through a link to Showtix at upstagenapavalley.org. The website also has information on the community theater's other "shelter-in-place" productions.
While Upstage Napa Valley offers this show free to the community, donations to support continued local theater performances are greatly appreciated.
Watch now: Best movie quotes of all time
Photos: Martin Luther King Jr. Day of Service
Hundreds gathered across Napa County on Monday to honor the life and work of Martin Luther King Jr. with a series of lectures, activities, and public service projects. The celebration, organized by the local Martin Luther King Coalition, was to be capped with an interfaith ceremony Monday evening at St. John the Baptist Catholic Church. The previous evening, Congregation Beth Shalom hosted a free showing of the movie "Selma."
Be the first to know
Get local news delivered to your inbox!