UpValley Family Centers' Back to School Family Celebration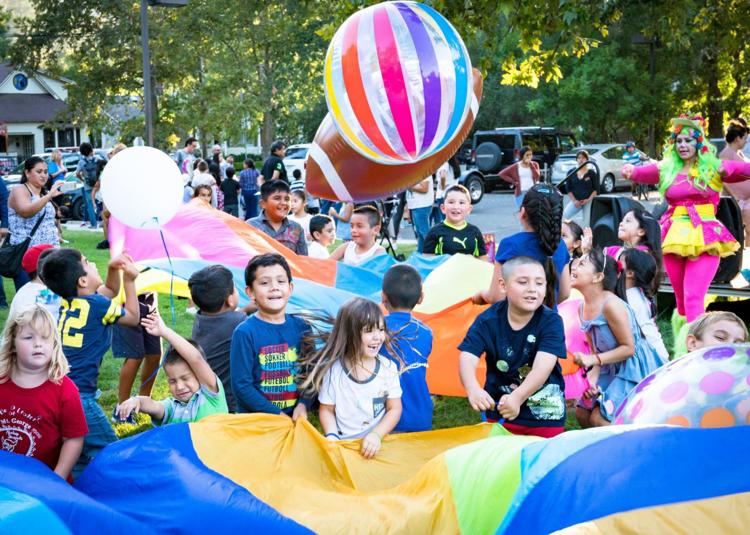 The UpValley Family Centers (UVFC) kicks off the new school year with its 15th annual Back to School Family Celebration from 4:30 to 7:30 p.m. Friday, Aug. 24, at Berry Field on the campus of Calistoga Elementary School.
In 2017, more than 1,000 attended the event where families connected with teachers, school staff, friends and the community at large.
This year's theme is "Quinceañera" because the event is celebrating its 15th year.
Hosted by UVFC and the Calistoga Joint Unified School District, the Back to School Family Celebration features children's activities and entertainment, a free meal, as well as a "service provider fair" where UVFC and its more than 40 partner agencies showcase the various services that are provided to the Calistoga community. Families have the opportunity to learn about vital services such as nutrition programs, wellness services, health insurance, pediatric dental care, preschool options, literacy programs, and more.
"This event is the definition of community – everyone is welcome and it's a great way to start the school year," said Jenny Ocón, UVFC executive director. "We are grateful to the Calistoga Joint Unified School District, our sponsors and organizations throughout the valley who participate in offering families an opportunity to learn about the many resources available to them."
The event is sponsored by Calistoga Joint Unified School District, Cal Mart, Castello di Amorosa, The Cave Company, Clark Vineyard Management Company, Cottage Grove Inn, Damian Maldonado Memorial Foundation, Inc., The Doctors Company, E. Richard Jones Family Foundation, Napa Valley Wealth Management, Pacific Gas & Electric and Westamerica Bank.