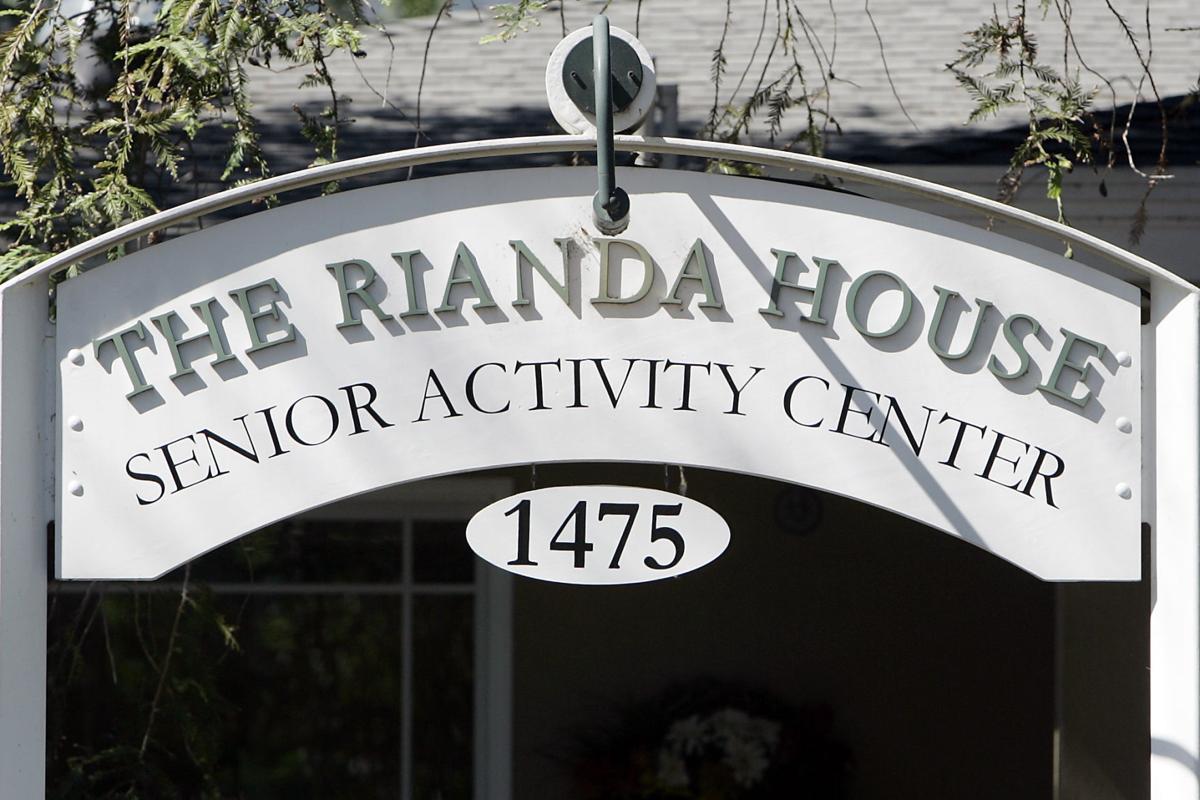 These days Rianda House, the UpValley senior resource and activity center, is busier than ever. As the staff and volunteers continue to work remotely in response to the COVID-19 pandemic, our core mission to keep UpValley seniors connected, informed of vital resources, and actively engaged remains the same ... we are just doing it a little differently these days.
With the continued need for physical distancing, and the possible consequences of social isolation, we are committed to staying connected with participants, through our new program Rianda House Cares. The goal of the program is to offer friendship, identify unmet needs, and link older adults to vital resources. Since the last week of March, more than 287 older adults in our community receive weekly friendly reassurance calls from Rianda House team members. If you, or someone you know, would like a call (707-965-8555, ext. 101), we'd love to add your name to the list!
Thanks to our nimble instructors and video conferencing technology, Rianda House is bridging the digital divide. Participants are now connecting through 21 of our 27 classes, including Tai Chi, Solstice Writers (poetry writing), ConverSAYtions (every other week conversations on timely topics), Strength Training (twice-weekly hour-long exercise class) and Gents and a Cuppa Joe (weekly conversations) via Zoom. To see a full class schedule and to read our weekly newsletter, The Wrinkle, visit our website, or give us a call and we can mail you a copy.
However, we are not doing the work of responding to COVID-19 alone. We have strengthened our collaborative partnerships with local superstars: Meals on Wheels, Molly's Angels, Collabria Care, UpValley Family Centers, Mentis, Napa County's Comprehensive Services for Older Adults, and Community Organizations Active in Disaster (COAD) to provide an essential safety network for older adults.
Navigating during uncertain times, a little extra help can be welcome. Two key resources we'd like to remind you about are Meals on Wheels and Mentis. Both of these organizations, local public health champions for the past 30+ years, have also modified and expanded their services in response to the pandemic. Meals on Wheels is providing anyone 60+ in Napa County with seven nutritious meals each week, plus two weekly check-in calls (707-253-6100 ext. 111). Mentis is available by phone to help older adults (60+) experiencing heightened anxiety and worry due to COVID-19 (weekdays — in English 707-299-1885/Spanish 707-299-1884). Another resource available comes from a local volunteer effort Maisie the Mask Makers, led by Beth Lincoln, who called us early in March to offer a helping hand. Since then, their team of 14 have sewn and distributed 404 face coverings through Rianda House, and are ready to make more, so give us a call if you need a face covering.
Communities that support and include all their members are stronger! We are heartened by the calls we are receiving from family members, friends, and neighbors of older adults. Please join them and Rianda House in continuing to strengthen our community by reaching out to the older adults close to you with a call, note, offer to grocery shop, or another kind gesture.
Responding to hardship is not new to many older adults. In May, we celebrate Older Americans Month acknowledging countless contributions older adults have made to shape, nurture, guide, grow, and support our community to be what it is today. Our annual Rally4Rianda fundraiser is a tribute to our own local pioneers like Vera Trinchero Torres, Mike Hardy, Jean Rianda, Mary Novak, and this year John Shafer. Instead of gathering in-person this year for the Rally4Rianda Community Celebration and Classic Car Show, we are rallying in a new way! Older adults and Rianda House need your support now more than ever. We invite you to rally for local older adults by making a donation on our website and by displaying a Rally4Rianda lawn sign in your yard to show your support and care for the older adults in our community. If you would like a Rally4Rianda sign for your front yard, please reach out to us.
As Rosie the Riveter said, "Together we can do this!" We miss you! As our next steps unfold, you can be confident Rianda House will have your safety, happiness and wellness in mind as we continue to find new ways to care for and about our older friends and neighbors.
Editor's Note: Because of the health implications of the COVID-19 virus, this article is being made available free to all online readers. If you'd like to join us in supporting the mission of local journalism, please visit napavalleyregister.com/members/join/.
Julie Spencer, is the executive director of Rianda House. Leticia Rosado Russell is development and community engagement manager and Rianda's new team member. Rianda House is located at 1475 Main St. in St. Helena. Contact us at 707-963-8555 ext. 101, info@riandahouse.org, or visit the website to view the activity newsletter, The Wrinkle: riandahouse.org.