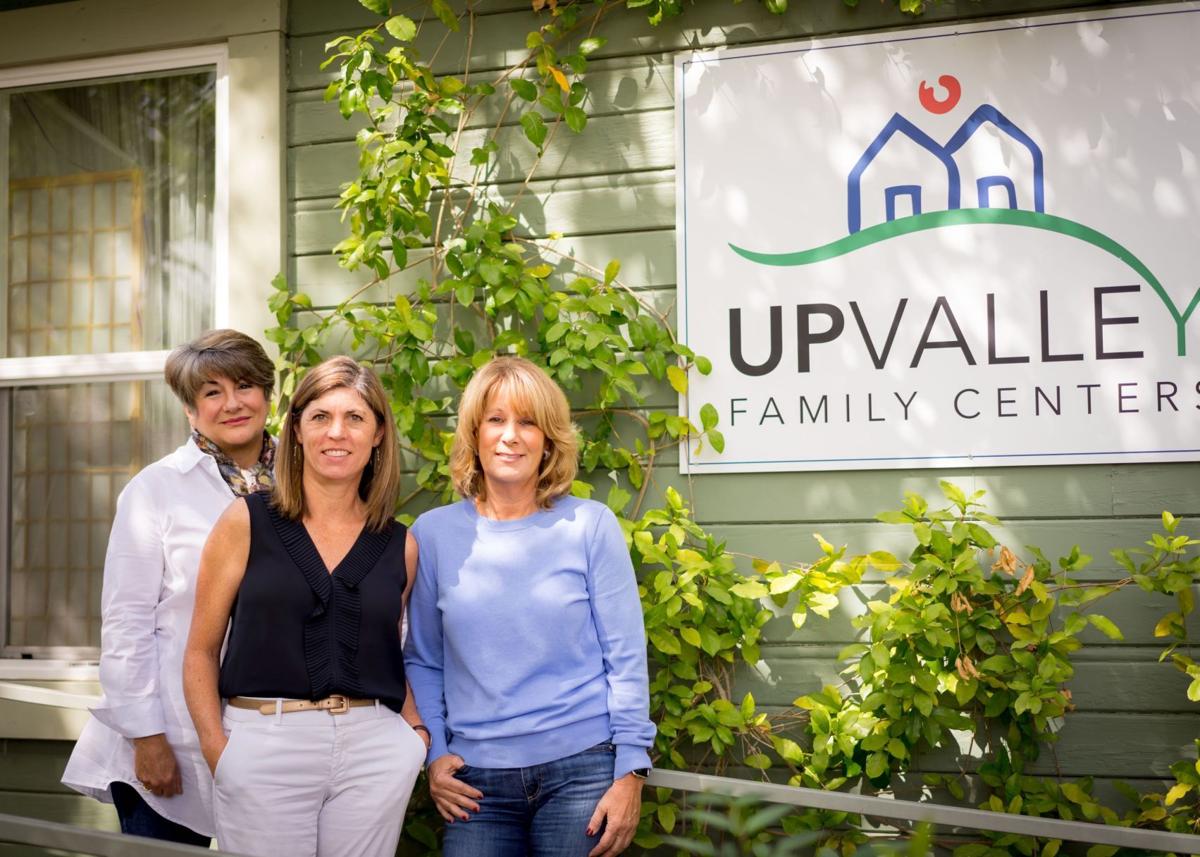 Karen Cakebread, founder of Ziata wines, is throwing an April 30 dance party to benefit the UpValley Family Centers. Guess what? You're invited.
The dance party is one of 70 lots that make up the fifth annual VIVA, an online auction that benefits the UpValley Family Centers, which is celebrating its 20th anniversary. The online auction is available at upvalleyfamilycenters.org/viva, and opens at 8 a.m., Friday, Feb. 21 and closes at 8 p.m., Monday, Feb. 24.
The lots include large-format wines, private dinners at wineries – Cakebread is doing a dinner in the backyard of her house – and other special events. "We're trying to create lots that everybody could support," she said, "It's not like Auction Napa Valley, where you have to have a lot of money to even think about participating. This has something for everyone."
If you just want to make a donation, without going to an event or picking up wine, for example, you may do so in one of several "fund the future" lots.
The goal of the auction, both this year and last year, was and is $100,000, although VIVA raised $150,000 in 2019. The funds are used where the UpValley Family Centers have the most need.
For the dance party, called "Dance Like No One is Watching," Cakebread partnered with John Truchard, who has donated the JAM ballroom at the Blue Note in Napa and helping to cover other costs. She's calling the event, "Notorious Night in Napa," because it features a San Francisco dance band, "Notorious." Doors open at 7 p.m. and the band begins at 8 p.m.
Cakebread tells the story of the genesis of the dance party: "I was at the Grapegrowers' Stomp harvest party, which is their fundraiser," she said last week. "They always have a fabulous dance band after dinner and someone had the great idea of auctioning the band off during the dance party. So I was having a lot of fun and I started bidding on it and I won."
Now, what was she going to do with "Notorious," a multi-person band that is not suited to playing in a backyard? She decided to throw a community event to help the UpValley Family Centers.
"It will be Thursday night after dinner and I want to encourage people to go to Napa, have dinner and then come to the JAM ballroom and kick off the weekend," she said. The JAM ballroom has a capacity of 550 people and Cakebread said she wants to pack the house, "because a dance party needs a lot of people." She said she's encouraging companies to buy blocks of tickets for their employees. Regular tickets are $49, VIP tickets are $99.
The UpValley Family Centers has offices and offers services in both Calistoga and St. Helena.
Be the first to know
Get local news delivered to your inbox!