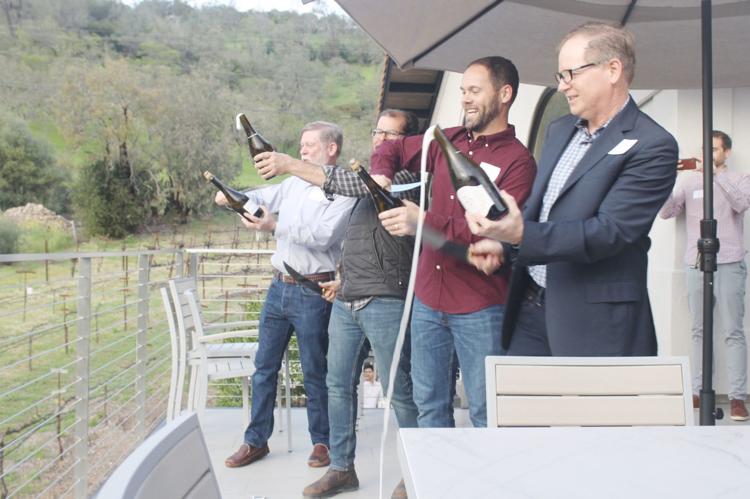 For ZD Wines' 50th anniversary, the deLeuze family created a sparkling cuvee, adding to their traditional wines of Chardonnay, Pinot Noir and Cabernet Sauvignon.
The first week of February, Robert and Brett deLeuze and their staff served up eight wines as they unveiled their newly redesigned hospitality center at the Rutherford winery. The renovation includes an upstairs vineyard view room and massive deck that features a sleek, modern design with glass walls allowing for unobstructed views of the valley floor and the barrel room. The room features floor-to-ceiling windows and sliding doors that create an indoor/outdoor space.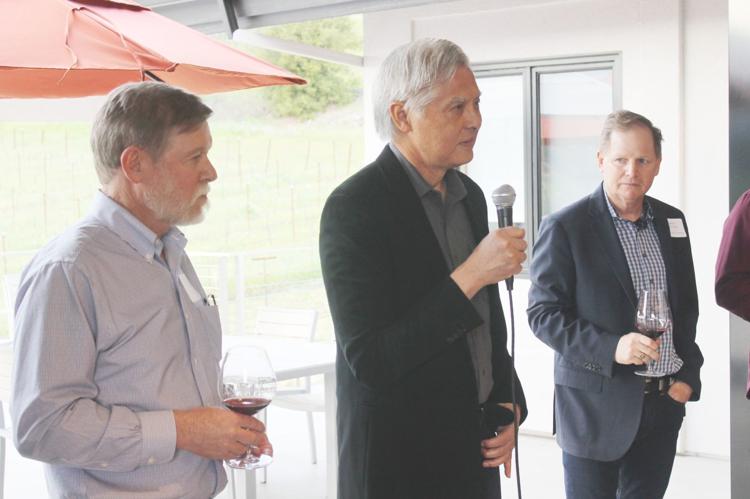 The renovation also included a ground-floor reception lounge, where large picture windows highlight the barrel room. Three 13-foot glass doors, designed in Portugal, encase a private lounge with a fireplace and patio. Additional renovations include a custom catering kitchen. During the Tuesday, March 26, reveal of the renovations, Chris Kollar of Kollar Chocolates and his crew were in the new kitchen, pairing their bites with the wines.
The wines included the cuvee, two Chardonnays, two Cabernet Sauvignons and three Pinot Noirs, including a rare 1969 vintage Pinot Noir, the first vintage made by ZD Wines' founders, Norman deLeuze and Gino Zepponi.
ZD Wines President Brett deLeuze (Norman's son) said the changes are "very exciting and a huge, huge change for us." For instance, where the tasting bar was for stand-up tastings is now a reception area and he added, "We have taken advantage of this beautiful view of the valley for all the visitors who come to see us over the next 20 years."
He thanked the 80 or so people for attending, including those who were responsible for designing and making the changes and turning the architect's drawings into readily. Before turning the microphone over to his older brother, Robert, he said, "We're so happy and so excited to be done with the project."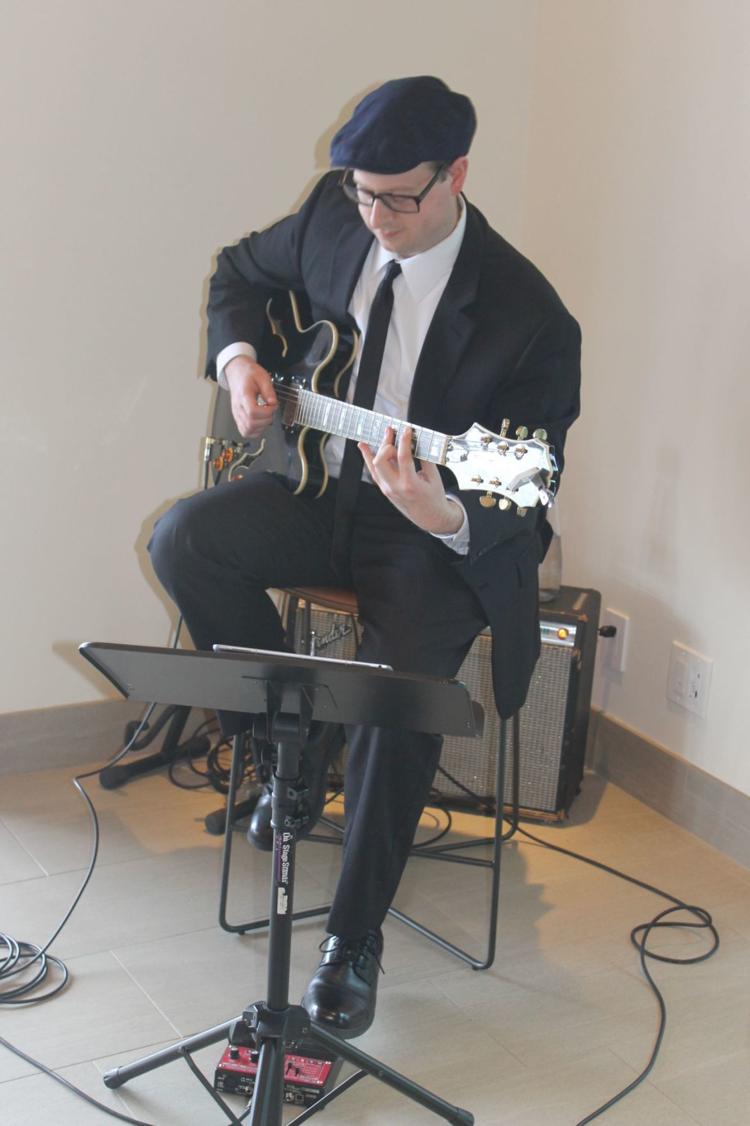 Robert deLeuze, ZD's CEO and director of winemaking, introduced a couple of people who made the renovation happen, including architect Wayne Leong and Jason Janes of Bruce Tucker Construction.
Leong said, "I have to congratulate ZD for 50 years of blood, sweat and tears. It's wonderful to see a winery with very simple beginnings flourish in the Napa Valley. I think everyone knows how the valley has changed. To be a part of a winery where it took a lot of hard work and vision has really been exciting for me."
He said the process, which started a few years ago, has been rewarding, because in working with the deLeuze family, he learned they understand the "process of what it means to design something. It just doesn't pop out of the air." Leong added, "There's a lot of hard work on everyone's part," as the design team seeks to understand what the owners are trying to achieve and "it's really our role to synthesis all of that and somehow put it into motion."
He said input was received from all parts of the company and added the project was accomplished by a "huge team of people," including Bruce Tucker and Warren Bowers, principals of Bruce Tucker Construction, and their project manager, Jason Janes, who managed "all the consultants and subcontractors and kept all the numbers running so ZD knew exactly where we were headed."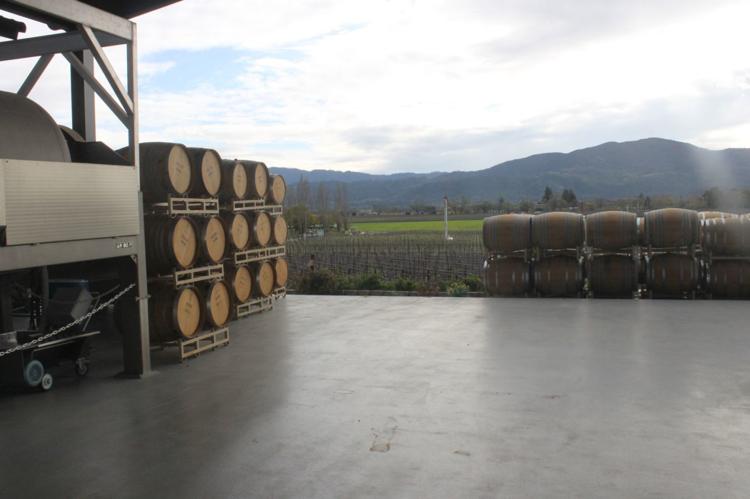 Leong ended his speech by saying, "I have to say the reward comes from sharing the same values as ZD: family, honesty, integrity and hard work. Those values will carry ZD to the next 60 years and I really congratulate them for being who they are and creating what they've created."
To cap the celebration, Brett and Robert, sons of founders Norman and Rosa Lee deLeuze; Brandon deLeuze, Robert's son and winemaker; and Chris Pisani, senior winemaker, all grabbed sabers and bottles of the 50th Anniversary Cuvee, stood on the upstairs deck and "sabered" the bottles, knocking the corks out of the bottles. Then they poured the sparkling wines into their guests' glasses. It was a fitting end to a grand celebration.