For as long as his children can remember, Henry Hilburn has been telling them that life in Calistoga was "like paradise."
So, for his 95th birthday, they arranged a surprise trip to his childhood home, where, over Memorial Day weekend, the WWII veteran was honored with a proclamation from Mayor Chris Canning. May 28, his birthday, was also proclaimed Henry Hilburn Day in Calistoga. 
Hilburn and three of his five children made the trip from the East Coast, and he was very much taken by surprise and the attention. All smiles, he said he was happy to sit once again in the warm Calistoga sunshine.
Support local news coverage and the people who report it by subscribing to the Napa Valley Register. Special offer: $1 for your first 6 months!
"Calistoga weather is the best in the world," he said.
Hilburn was a toddler when his family moved to Calistoga. His grandfather was Dr. Alders, of Dr. Alders Mud Hot Springs. When he was old enough, Hilburn ran operations at the property's palatial swimming pool.
"Back then, the big deal in town on Memorial Day was the bathing beauty contest and then a big parade," he recalled.
In the mid 1940's, the population of Calistoga was about 1,100. Hilburn fondly remembered going to the Village Green every day for strawberry sherbet ice cream. He also recounted his tennis-playing days with good friend Roy Enderlin.
Enderlin's son, Dean Enderlin, was also on hand at the proclamation ceremony in Pioneer Park, and surprised Hilburn with a Wildcat's T-shirt, from the old tennis team.
"I was a little bit better than Roy," he joked.
After graduating from Calistoga High School in 1943, at age 16, Hilburn left Calistoga to attend college in San Francisco. At age 18 he was drafted into the Army. Inducted into the 77th infantry, and training at Camp Roberts in Southern California, he was sent to Okinawa to fight in one of the last battles of WWII. The battle is depicted in the 2016 film "Hacksaw Ridge," he noted.
Hilburn was shot during battle, and received a Purple Heart. "I was very lucky. I didn't lose any arms or legs," he said. "I got out when I could, I wasn't going to make a career of it."
Upon returning to the U.S., he attended San Jose State University and then UCLA. It was there he met his wife, Anne.
"She was a very beautiful stewardess with American Airlines," he said, adding, "Can I say that?"
Assured that he could, Hilburn continued by saying he went on to teach high school in Palo Alto for a few years, then he and Anne moved to New York, where he graduated from Columbia University. Anne passed away a few years ago, and Hilburn now resides in Maryland.
Although not saying outright that longevity runs in the family, Hilburn said he recently paid a visit to one of his cousins, who just turned 100 years old.
"I'm just a kid," he said, making a promise to return to Calistoga for his 100th birthday.
Photos: Memorial Day observances in Calistoga
Presentation of the Colors at Logvy Community Park in Calistoga on Memorial Day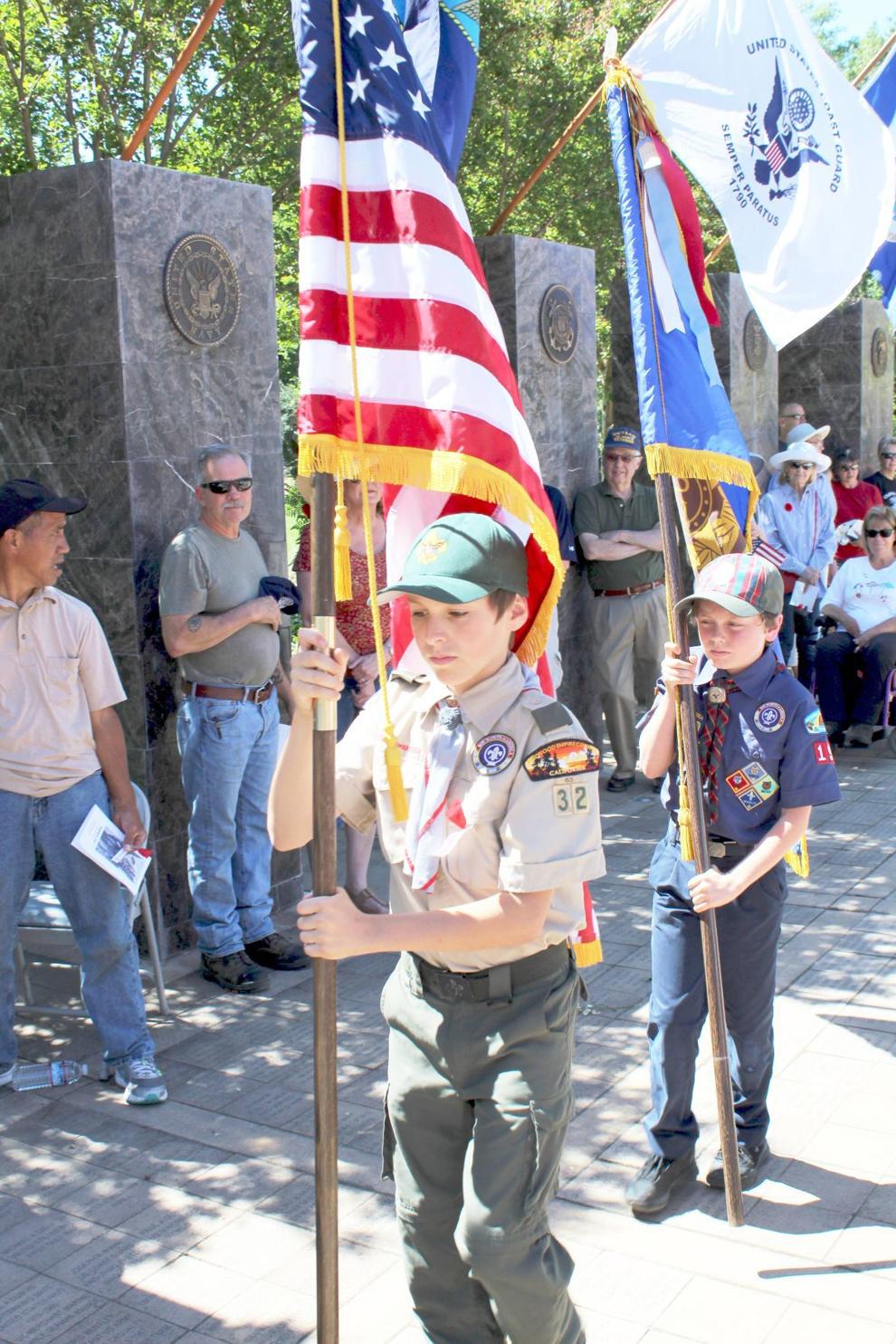 A salute on Memorial Day at Calistoga's Pioneer Cemetery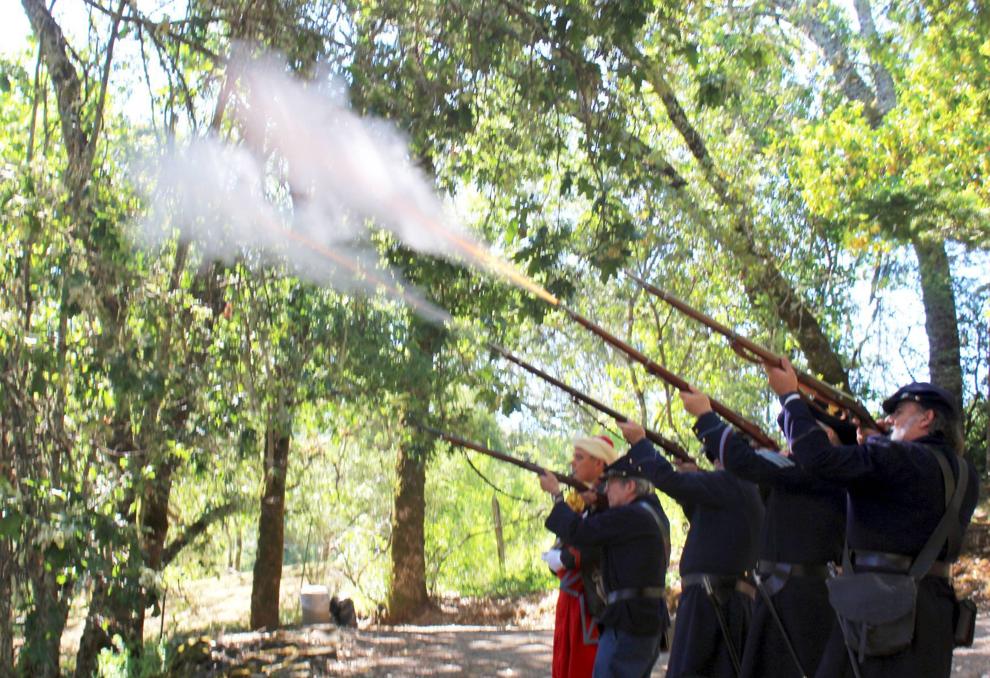 Playing Taps at Pioneer Cemetery in Calistoga on Memorial Day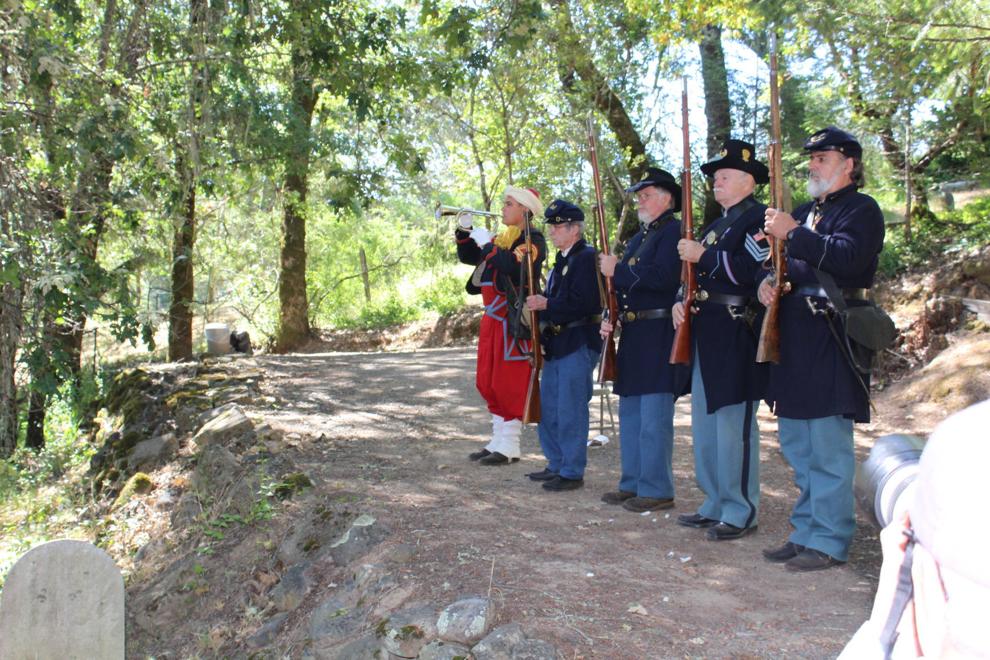 Pledging Allegiance in Calistoga's Pioneer Park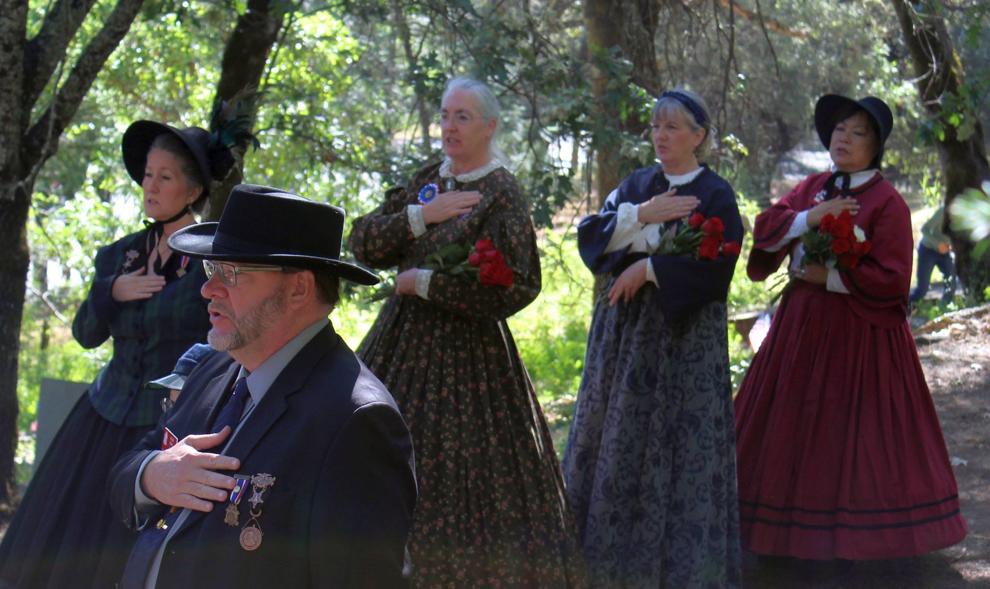 Awaiting their Civil War Veterans salute at Pioneer Cemetery in Calistoga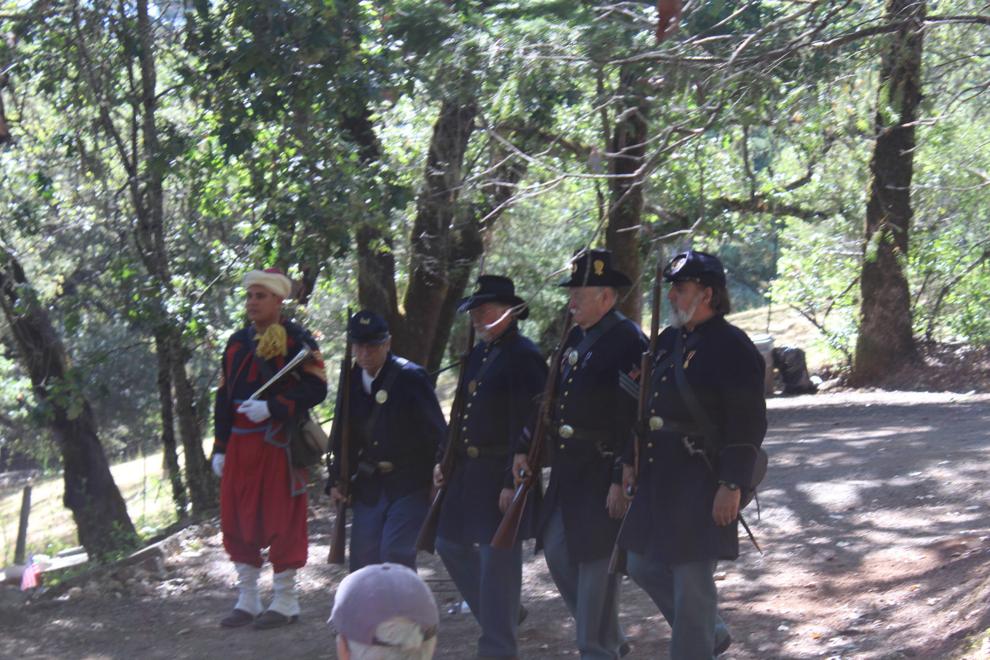 23 red roses for Calistoga's Civil War Veterans and a white rose for those unknown who have fallen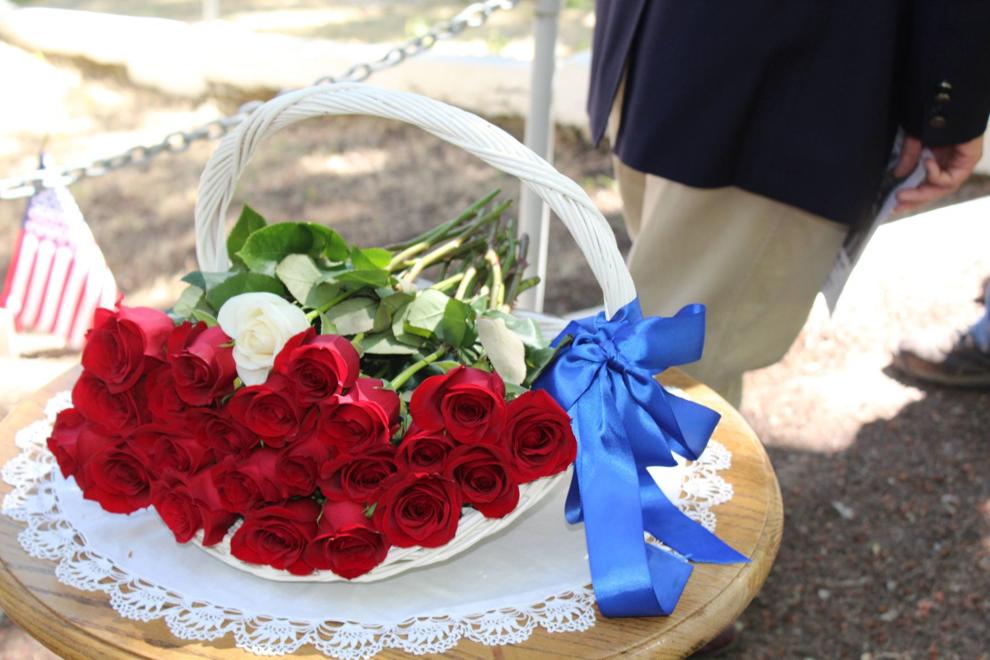 Remembering the fallen at Pioneer Cemetery in Calistoga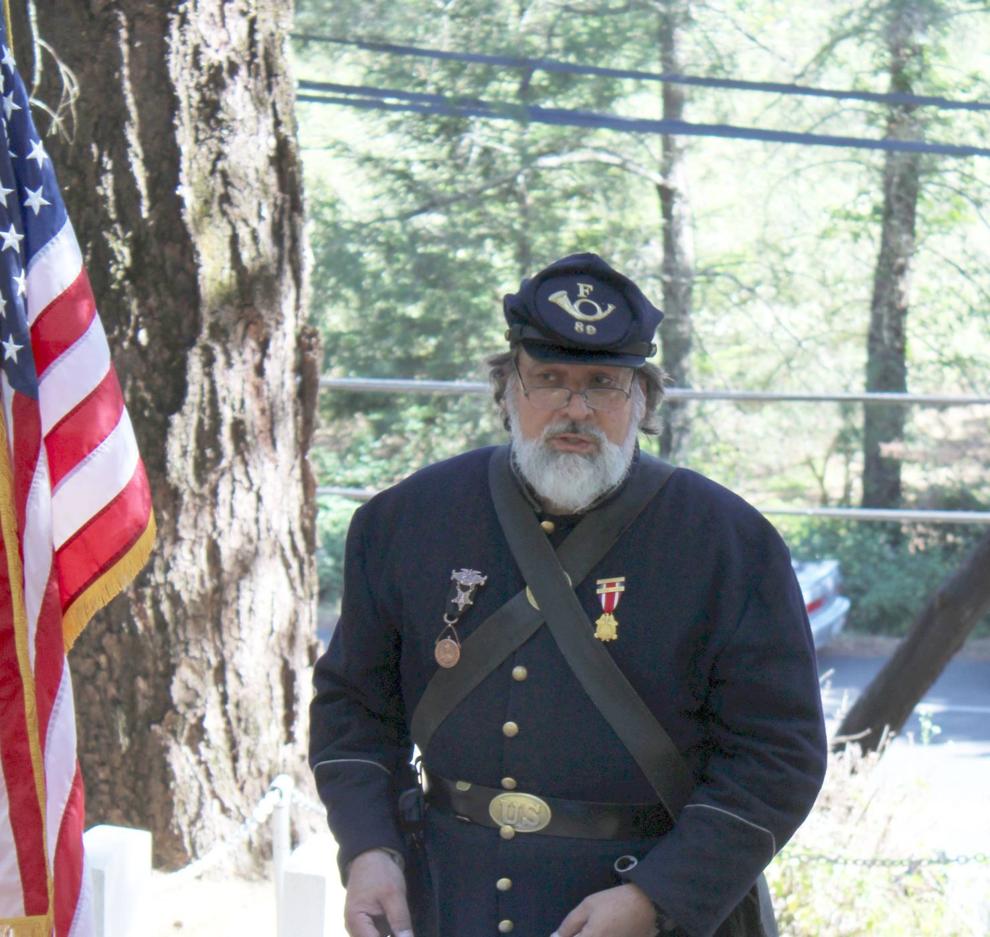 Awaiting the Memorial Day Flower Ceremony at Pioneer Park in Calistoga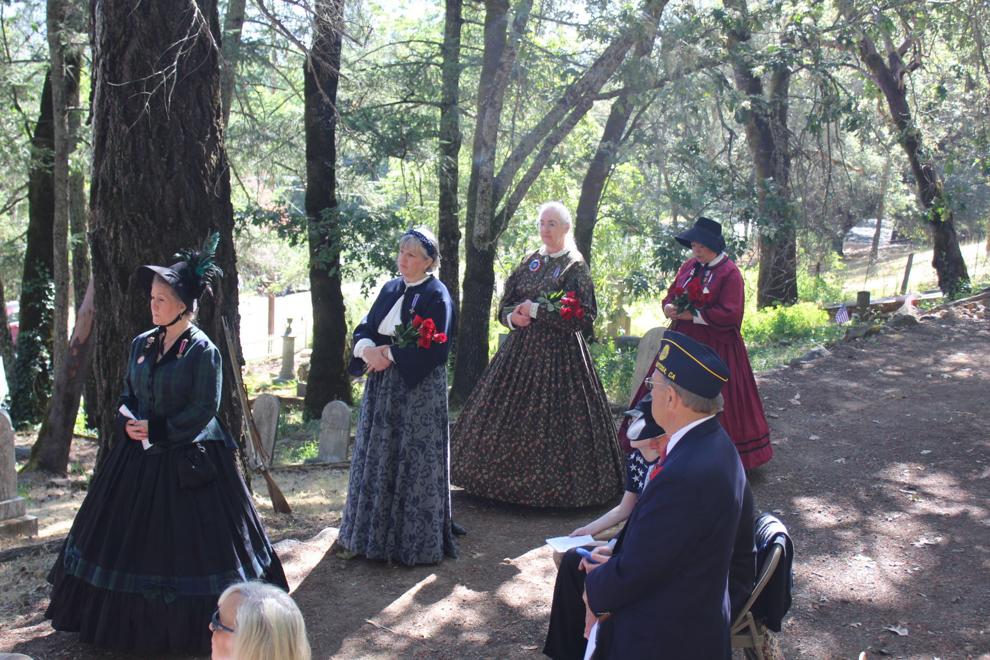 Cindy Eddy at the Pioneer Cemetery Memorial Day observance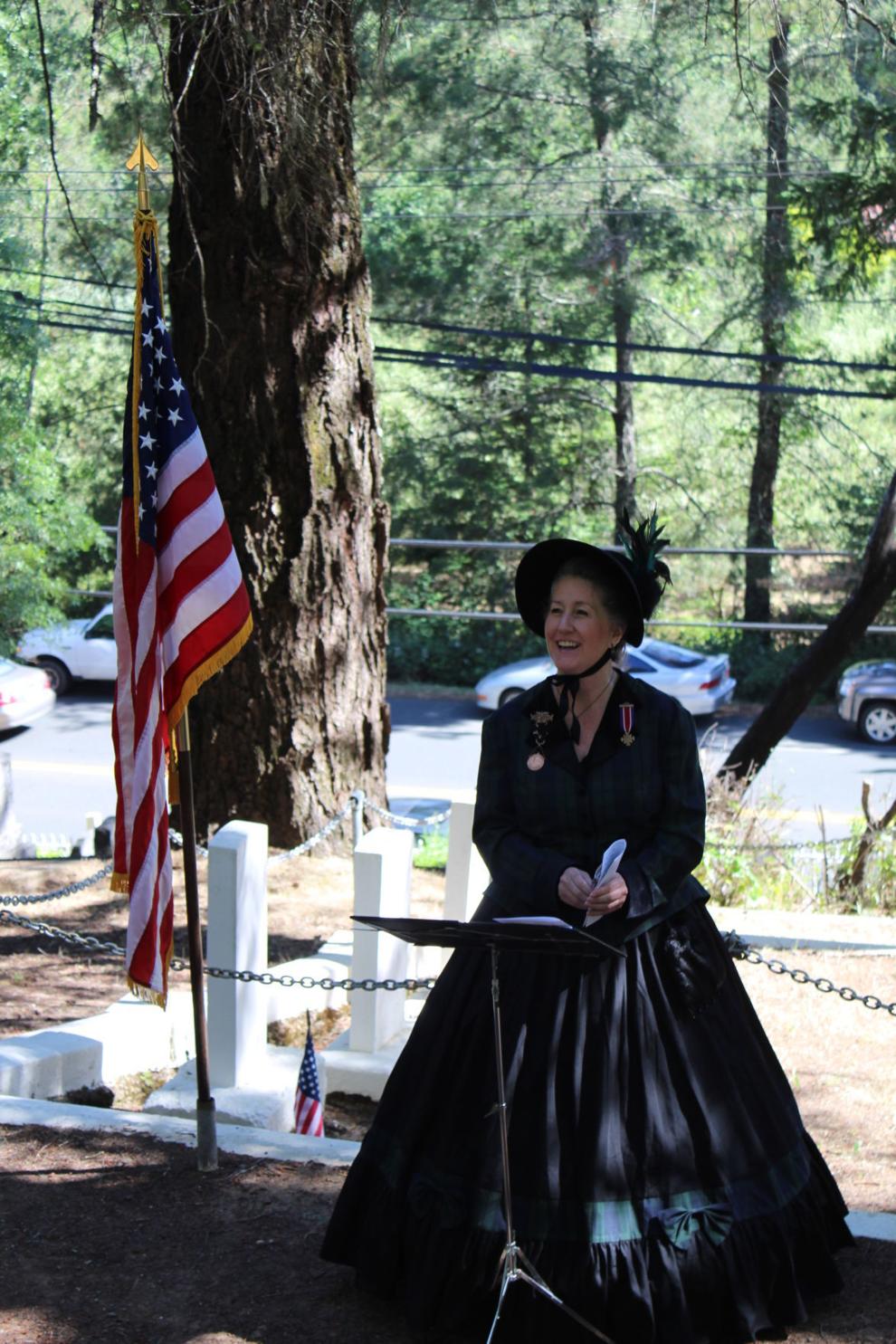 Roll Call for Civil War veterans buried in the Pioneer Cemetery in Calistoga
Reloading black powder muskets at Pioneer Park's Memorial Day observance in Calistoga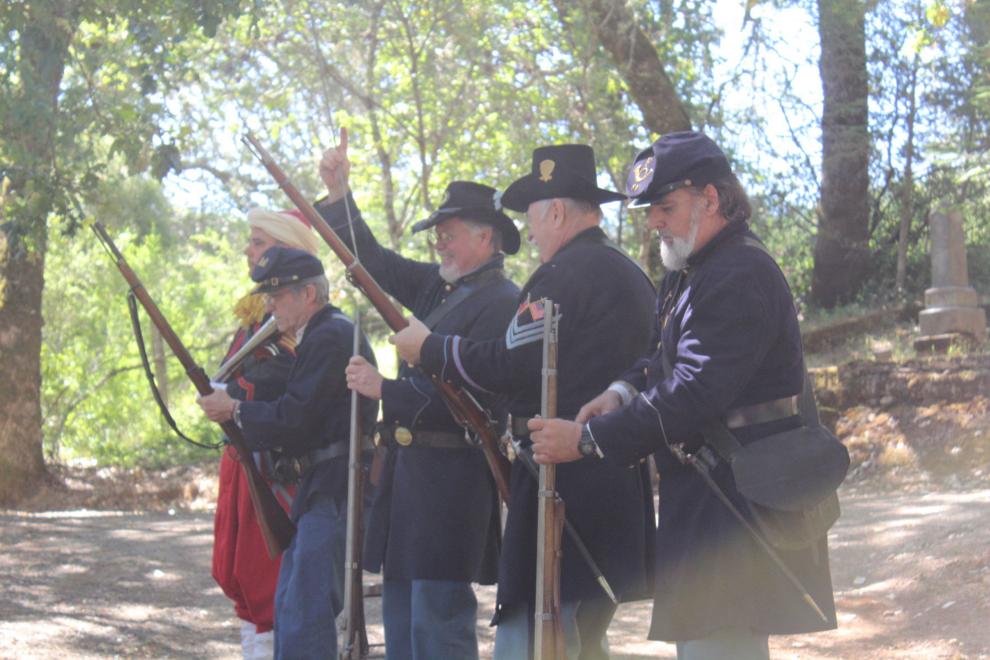 Memorial Day gathering at Logvy Community Park in Calistoga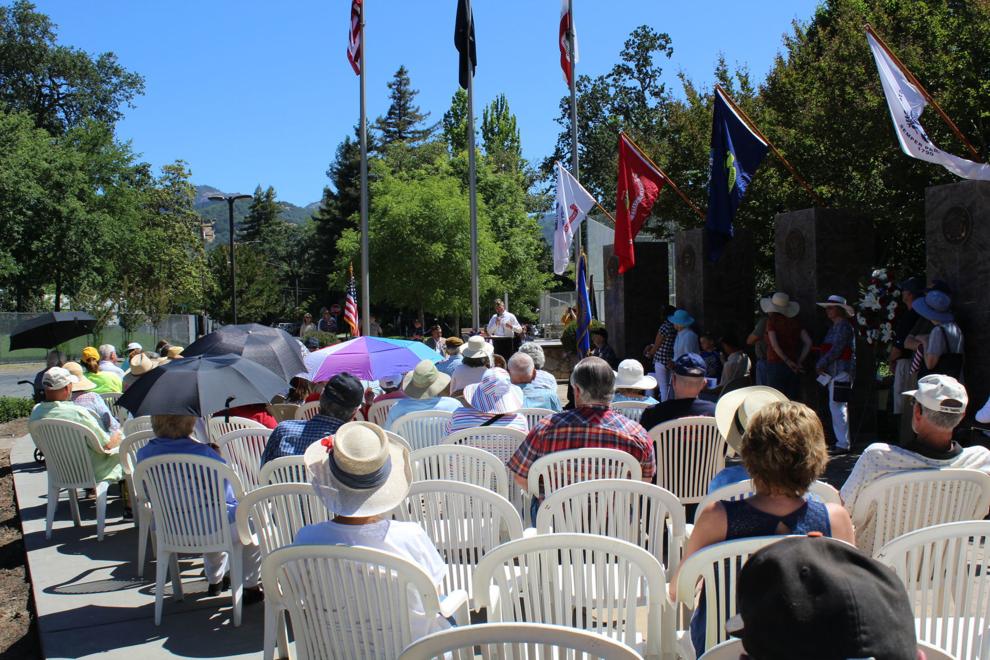 National Anthem at Memorial Day observance in Logvy Park in Calistoga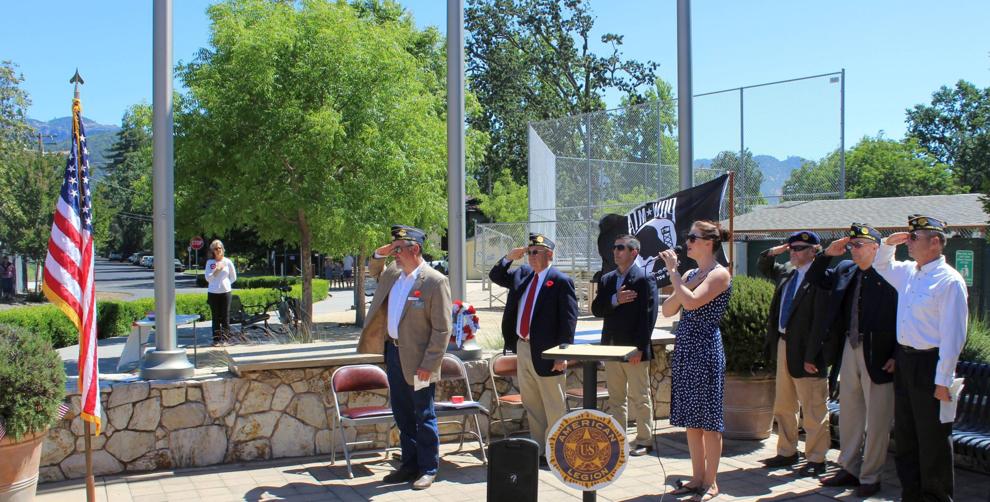 Mayor Chris Canning of Calistoga addresses Memorial Day observers at Logvy Community Park