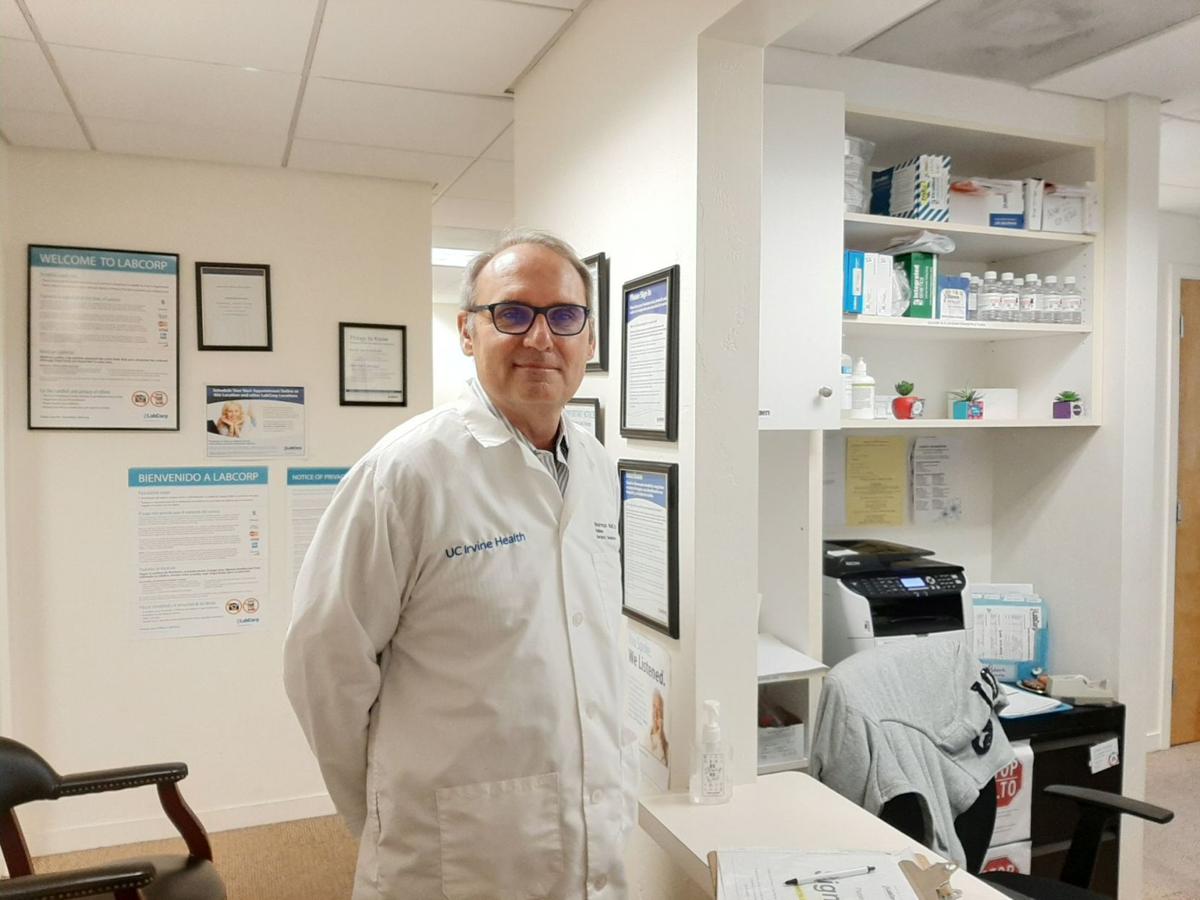 Dr. Norman Wall just spent three grueling years as a medical resident and fellow. He left his longtime home in Napa Valley, moved to Idaho and then Temecula, working 80 to 90 hours a week for little pay.
But Wall is not a new doctor. He's 60 years old and he'd been a general practice physician in St. Helena for 19 years.
However, the medical industry has changed since he first became a doctor. After treating patients for almost two decades Wall said he realized "I had to go back to the beginning."
By beginning, he didn't mean medical school. He meant doing a residency. That's the three to seven years where a new doctor works for a hospital for training in a particular specialty.
When he first became a doctor in the 1990s, Wall started a residency in anesthesia. However, after being recalled to active duty in the Navy, he was unable to finish that residency.
Wall eventually became a general practice physician and built his practice Upvalley.
"Twenty-five years ago, nobody really cared if you were board certified in a specialty" or board eligible, said Wall.
These days, it's all but mandatory. Without it, "no hospital will give you privileges," he said. Insurance companies are less likely to offer coverage.
To become board-eligible or board-certified, physicians must do a residency.
This time, Wall chose to specialize in internal medicine and geriatrics.
The residency certainly was a challenge, he said.
"Doing it at 30 is hard enough, but doing it at 60 was more difficult," Wall said with a laugh. "It's so darn hard."
However, "I was up for another adventure."
Wall said being an "old guy" doing a residency with doctors fresh out of medical school was another mind bender.
As for some of the doctors who were training him during his residency, "I was in medicine longer than many of them."
However, "they were very, very conscious of the skills I had and very thoughtful and respectful of where I'd been in my career."
"I had a lot of help from the young kids," he said with a laugh.
Financially, giving up his former practice and taking on the residency was also a challenge, said Wall.
"You work 80 to 90 hours a week and they pay you very little," he said. "You watch your savings dwindle and, oh gosh," he said with a pause. "But in the end you're going to be employed again."
After completing his residency and fellowship, he's now a fellowship trained geriatrician. That qualification is somewhat of a rarity in the U.S.
"There's only 3,500 of us in the whole country," said Wall. He's likely the only, or one of the few, fellowship-trained geriatricians practicing in the Napa Valley.
In fact, with that specialized training under his belt, he almost didn't return to the Valley.
Other institutions, including the world-renowned Mayo Clinic, offered him a job, said Wall.
"It was very flattering," he said. "They are the best of the best," but "I turned that job down to come home."
"In the end, I just wanted to come home and treat my friends," said the doctor. "St. Helena was good to me and my family."
He wanted "to come back home with this new information and new knowledge to be able to treat them and have more skills to handle more complex medical cases," said Wall. "And the geriatric population could always use more help."
He now has all the credentials he needs to successfully continue his medical career.
"I went from being a general practice doctor," essentially at the bottom rung of the physician 'ladder,'" he said. "Now I'm at the very top."
Wall opened a new clinic at 999 Adams St. in St. Helena on July 15.
"I'm going to be the new 'old' guy," on the block, he said.
Watch now: Know the symptoms of Covid-19
Concerned about COVID-19?
Sign up now to get the most recent coronavirus headlines and other important local and national news sent to your email inbox daily.