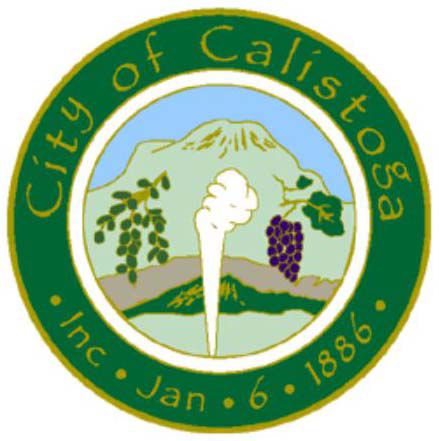 Not satisfied with city-wide departmental efforts to cut costs, Calistoga's City Council has asked staff to make further adjustments to the coming year's budget, to meet the 20% minimum General Fund reserve as requested in initial talks May 7.
Officials met for the second round of budget talks on Wednesday, May 27 to further hash out details of the 2020-2021 city budget, amid uncertain fallout from COVID-19. Staff presented a revised increase from $488,000 to $1.6 million in projected reserves, an almost 16% increase of the ultimate 50% objective, but short of the 20% council asked for. This update does not include transfer funds.
As stated at the May 7 meeting, the majority of lost revenue this year will be from Transient Occupancy Tax (TOT) and sales tax, a projected $4 million through August. The second budget draft is based on projections from Visit Napa Valley, forecasting a 75% decline in TOT revenues through June 2021. However, staff pointed out that the complete impacts of the pandemic are still unknown.
The state is also allowing business owners a deferral program to pay their sales tax, which could mean a possible $220,000 cash flow delay for the city.
Impact fees from private residences at The Resort at 400 Silverado Trail, and additions to Wilkinson's Hot Springs will still bring in an anticipated $1 million.
According to the staff report, the City Manager and Department Directors reviewed more than 700-line items, and combined, were able to cut their budget totals by $357,000. Part of that is the suspension of cost of living adjustments. The Police and Fire Departments will remain fully staffed, while current vacancies in other departments, unless deemed critical for public safety or health, will remain vacant.
The Police Department has made significant cuts in overtime hours, and along with the Fire Department, has made other cuts to part-time salaries, materials and supplies, and training and meetings.
The budget so far contains about $10 million in deferred capital improvement projects, however, several projects related to wastewater treatment plant operations need to urgently move forward, staff said.
Two of the biggest expenditures the City is facing are amendments to the wastewater treatment plant, and replacement of an outdated software system in use by City administration.
Water Operations is anticipating a balance of $1.3 million at the end of June, with working capital of $265,000. With secured grants, a booster pump at Dunaweal needs to be relocated, which will take most if not all of those funds.
The final budget draft was scheduled to be introduced at a public hearing at the City Council regular meeting on June 2, and adopted at the June 16 meeting. Understanding the challenge in further cutting the budget, Council asked staff to postpone the introduction of the budget to June 16 and to schedule a special meeting for the adoption of the budget June 30.
Further budget adjustments will be brought forward at a third budget meeting in June.
Be the first to know
Get local news delivered to your inbox!