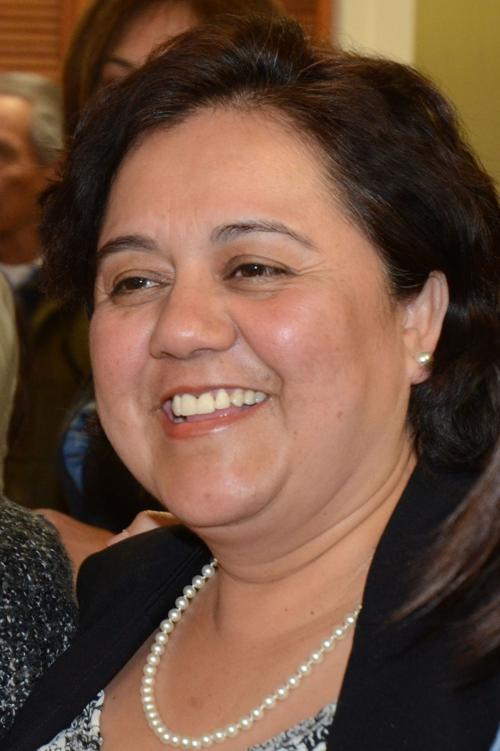 Calistoga Vice-Mayor and City Council member Irais Lopez-Ortega, also the operator of two senior care facilities, has been charged with four felony counts of elder abuse by the Napa County District Attorney's office.
Charges allege that two separate incidents occurred in June and July at Cedars Care Home, a 10-bed assisted living, residential care facility in Calistoga.
Lopez-Ortega has pleaded not guilty to all charges.
Support local news coverage and the people who report it by subscribing to the Napa Valley Register. Special offer: $1 for your first 6 months!
The District Attorney's Office filed the charges Aug. 9 after investigating complaints by an elderly male resident of Cedars Care, as first reported in the Calistoga Tribune.
Additionally, action is pending to revoke the license of Lopez-Ortega's L&B Care Home on Foothill Boulevard, another assisted living facility, according to the state's Department of Social Services. L&B was ordered to close on Aug. 6, and the department appointed an outside entity to run operations until the six residents can be relocated.
In July, responding to a complaint, the department inspected Cedars Care regarding an allegation that facility staff physically abused a resident in their care.
According to a complaint investigation report dated Sept. 9, video evidence from incidents in June and July reveal a staff member grabbing and pushing a resident, causing them to fall. Video also shows two staff members grabbing the resident by the arm and shirt and dragging them in the direction of a bedroom.
A second recorded incident shows a staff member pulling the resident away from the dining room table, resulting in another fall. The Department also obtained photo evidence of multiple bruises on the resident's body.
The department issued an immediate civil penalty of $500, and additional civil penalties are under review.
After the department presented its findings, Cedars Care agreed to elder abuse prevention training from an outside vendor, according to the report.
Lopez-Ortega could not be reached for comment on Thursday.
Cedar's Care was licensed in 1999. In 2013, Lopez-Ortega was cited by state regulators for running an unlicensed residential care facility for seniors, L&B, as reported in The Weekly Calistogan. That facility was licensed in 2017.
Lopez-Ortega was appointed to a vacant seat on the city council in February 2013 and has served on the council since then. The council unanimously voted to appoint Lopez-Ortega to the position of vice-mayor last December.
Mayor Chris Canning said Thursday that the current matter is not related to the city of Calistoga or in Lopez-Ortega's role as a city council member. If convicted, however, she would not be allowed to serve.
A hearing will take place on Oct. 29 in Napa Superior Court.
Catch up on Napa County's top sports stories