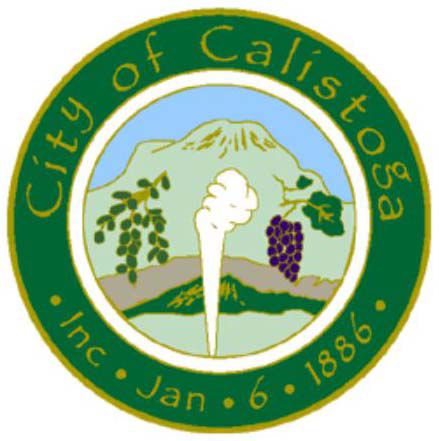 As the City of Calistoga begins to set its budget for the upcoming year, lost revenue as a result of the pandemic is evident but not as catastrophic as predicted.
At the City's annual budget workshop on March 25, officials discussed spending priorities including delayed capital improvement projects that were put on hold last year, working with Cal Fire and Napa Firewise on wildfire-related issues, housing, and completing the installation of geothermal meters at spas.
With the General Fund at $5.3 million, City Manager Mike Kirn and Mayor Chris Canning noted the town is still in recovery mode, and recommended setting a minimum reserve at 30%, while still working toward the usual 50%.
"We are in a far better place than most but there is still a lot of heavy lifting ahead," Canning said.
We're offering our best deal ever with this Editor's Special. Support local news coverage by subscribing to the Napa Valley Register.
Final goals and objectives will be addressed April 6 and the City will come back to the table May 11, when department heads will bring back amended goals, working toward a final budget adoption in June.
Water and waste waterPriority Capital Improvement Projects include design work for Kimball Reservoir and a countywide drought contingency plan.
Although the City has enough water in reserves, it will probably come back in May with a water conservation message as residents and businesses begin irrigating, said Public Works Director Derek Rayner.
He also suggested having a drought contingency plan, saying, "Don't lose sight of water conservation."
The City is also under a court order from the state to meter geothermal use and the wastewater it creates at spas.
HousingAfter addressing the low-income housing need, the city is now turning its eye on middle-income housing.
"It's imperative to the future of the city to consider rezoning rural residential housing and updating the code for single housing. I'm having these conversations with many, many people," said Councilmember Lisa Gift.
Councilmember Gary Kraus cautioned that counter to the unofficial motto "keep Calistoga funky," "rezoning could be read as gentrification."
Canning suggested the council could consider creating a housing sub-committee for public outreach and education.
Sidewalks, vacancy taxes, recreation
The city also discussed proposing a vacant commercial property tax with regard to empty storefronts downtown, along with upkeep and sidewalk improvements.
Also on the list is the crosswalk across Washington and First streets, especially on Saturday during the Farmer's Market.
Many projects are "shovel-ready" including traffic calming on Grant Street, Kirn said.
Recreation facilities are to remain free of charge, with the lion's share of revenue going for senior aquatics.
"It goes a long way towards the community's health and wellness," Canning said.
City Councilmembers also spent considerable time discussing diversifying the town's economy, which is more than 50% dependent on tourism.
Councilmember Don Williams has expressed concerns at previous city council meetings about marketing efforts when the town is well-established as a tourist destination, and again suggested cutting back on funds to the Chamber of Commerce.
"With tourism, you can have too much of a good thing. The danger is it creeps up on towns so gradually that it's unperceived," he said. "I'm concerned about problems going forward."
Williams also offered suggestions for providing pandemic relief by waiving business license taxes and providing a rebate of $300,000 to residents from the General Fund.
Other councilmembers countered that now, so soon after the pandemic, it's not a good time to change the direction of revenue streams.
Canning agreed that a conversation about diversification needs to take place, and also pointed out that the Chamber's budget was cut last year by $150,000.
WATCH NOW: SATUII PRESCHOOL RIBBON CUTTING IN CALISTOGA
SEE PHOTOS OF THE MONTH: A LOOK AT NAPA VALLEY NEWS IN PICTURES, MARCH, 2021