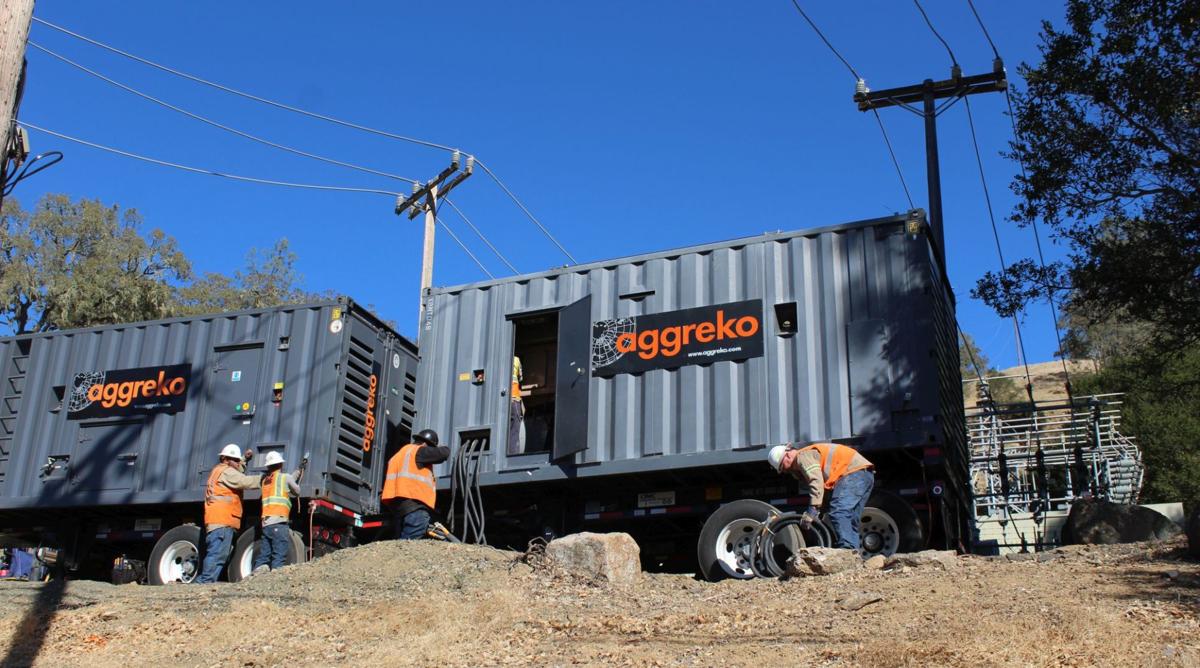 Due to delays in the installation of backup generators on Washington Street, PG&E has a backup plan to power the City of Calistoga during PSPS (Public Safety Power Shutoff) events this fire season.
Earlier this summer, the City of Calistoga announced plans to partner with PG&E to install backup generators on south Washington Street, on city-owned property. At that time, the city said it hoped they would be operational by September. This is the first time PG&E has initiated such a project, however, and it is taking longer than anticipated, said City Manager Mike Kirn at Tuesday's city council meeting.
As a backup plan, PG&E will install temporary generators on city property at the corner of Silverado Trail and Lincoln Avenue in the event of a PSPS, until the more permanent system is in place on Washington.
These generators will resemble those currently installed at the substation in Calistoga, on Highway 29 and the intersection of Lincoln Avenue and Silverado Trail, only smaller. PG&E anticipates forehand knowledge of a PSPS of about 72 hours, and the generators can be installed in about 48 hours, Kirn said.
Those generators at the substation have nothing to do with PSPS and will be powered down in case of those events.
PG&E has agreed to install backup generators considering the unique circumstances with the power tier system in Calistoga — the city has three tiers. The interconnect hub (PIH) on south Washington Street will be powered by liquid natural gas and provide power to about two-thirds of the city during the PSPS. That does not include the area west of the Napa River and Foothill Boulevard, Rancho de Calistoga mobile home park and the Riverlea subdivision which are adjacent to Tier 2 and Tier 3 areas, and will not be included.
Engineers at PG&E have figured out which addresses will be without power, but due to to legal issues, have delayed revealing exactly which ones will not be powered by the temporary generators during a PSPS, Kirn said.
Be the first to know
Get local news delivered to your inbox!