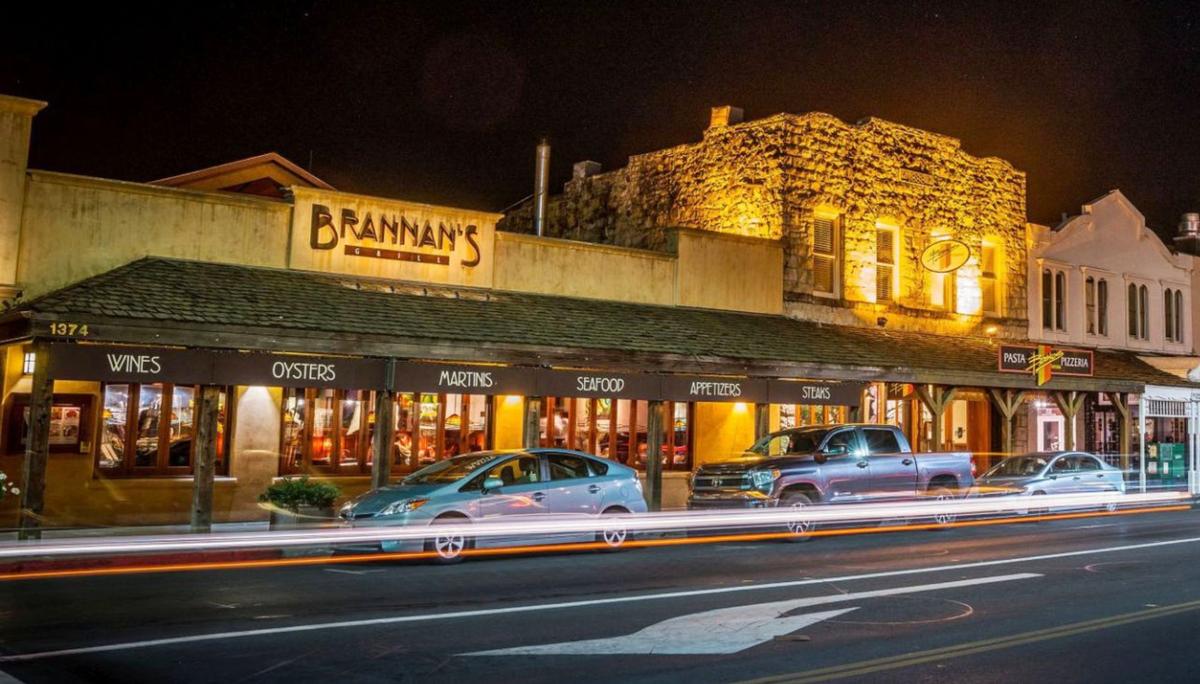 Lawer Estates' proposal for a tasting room, demonstration winery and restaurant in the old Brannan's Grill space in downtown Calistoga is moving forward.
It's a little vague as to what the final project will look like exactly, but Lawer is under contract to buy the building, which also houses the Calistoga Chamber of Commerce, and the Planning Commission's permit approval on April 28 will put Betsy Lawer on firmer footing as she finalizes the acquisition of the property.
Lawer's unique vision for the space is focused on wine and culinary arts education. The project as presented to the city included a restaurant, tasting room, demonstration winery, and bottling operation. 
We're offering our best deal ever with this Editor's Special. Support local news coverage by subscribing to the Napa Valley Register.
In approving the permit on Wednesday, commissioners nixed the idea of any kind of bottling operation as too noisy and intrusive, but during a lengthy conversation via Zoom, offered Lawer suggestions for refining her plans to make the place an attraction to visitors and locals.
Commissioners agreed the restaurant portion of the project needs to be "the anchor" of the project at the landmark property to allow for the tasting room permit. Lawer agreed, saying "We're still putting together our plan and welcome recommendations."
Commissioners also pointed out that in order to gain the permit, at least 25% of the restaurant's alcoholic drink selections would need to include options other than just Lawer Estates wines and cider.
Brannan's Grill, on the corner of Lincoln Avenue and Washington Street, closed in 2018 and the building has since sat empty. Lawer, who divides her time between Alaska and Calistoga, said she understands the significance of the property to the community. Both she and the commissioners recalled fond memories of dining at Brannan's Grill.
"This is a key property that everyone wants to see succeed. That's why we're taking the time to see what it's going to take for it to come to life," said Chair Scott Cooper.
Lawer Estates has vineyards in Calistoga and a tasting room in the old Vermeil space, which would be relocated to the Brannan's space just down the street.
Details of the restaurant, like whether it will have a food and wine paring menu along with a regular menu, are still being worked out. Plans currently include lunch, dinner, and Sunday brunch service, but there are no plans for a bar or hard liquor sales. The restaurant will most likely serve hard cider, but probably not beer, Lawer said. Patrons will be allowed to bring in a bottle of their own wine.
The tasting room use permit is also subject to the city's newly adopted limit on the number of tasting rooms allowed downtown, which means within the next eight months one more tasting room permit will be allowed.