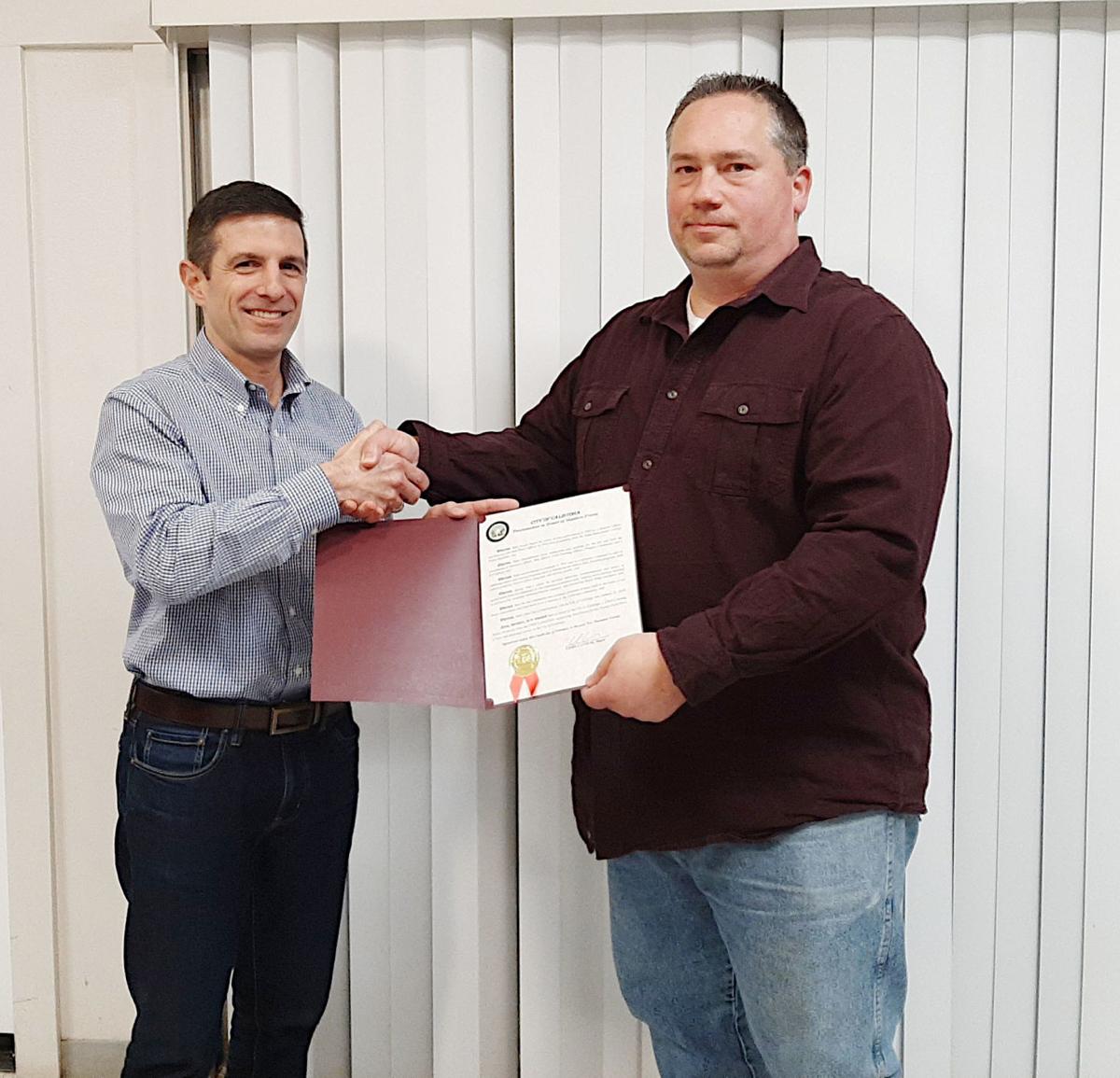 Calistoga Police Sgt. Matt Freese was honored for 28 years of service, at the city council meeting Tuesday. His last day before retiring from the force was Jan. 31.
You have free articles remaining.
After a hearty round of applause from the city council, fellow officers, and members of the audience, Mayor Chris Canning thanked Freese for his loyal and dedicated service, and cited his many outstanding accomplishments during his tenure. Freese was on the narcotics squad, in charge of field training, was a canine officer, and was promoted to sergeant in 2007. He managed the vehicle fleet, body cams, and was noted for running into a burning building during a rescue, and for arresting attempted murder suspects. Freese also oversaw various grants, and received many letters of appreciation during his nearly three decades of service.
"It's been fun," he said. "I didn't know it would be this much fun when I started. This is a fantastic town to raise a family in, and I'll continue to be a part of this town."
Although retiring from the force, Freese is in the process of opening a new restaurant with a partner, in the Mary's Home Plate space in Riverlea Square.