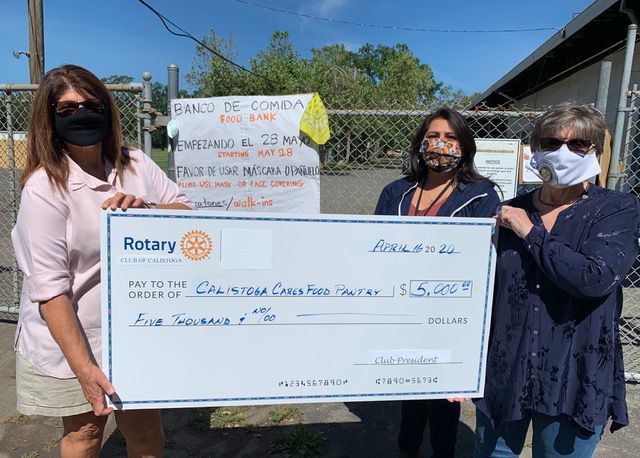 The Calistoga Rotary Club has donated $5,000 to Calistoga Cares Food Pantry. Additionally, Soroptimist International of Calistoga has donated $2,500 to this worthy cause.
"Calistoga Rotary would like to give a sincere thank you to all who continue to work hard for our community," said President-Elect of the Calistoga Rotary Club Julia Leza.
In April, the Rotary donated $10,000 to be distributed by the UpValley Family Centers to families in need in the form of gift certificates to local food markets.
Be the first to know
Get local news delivered to your inbox!