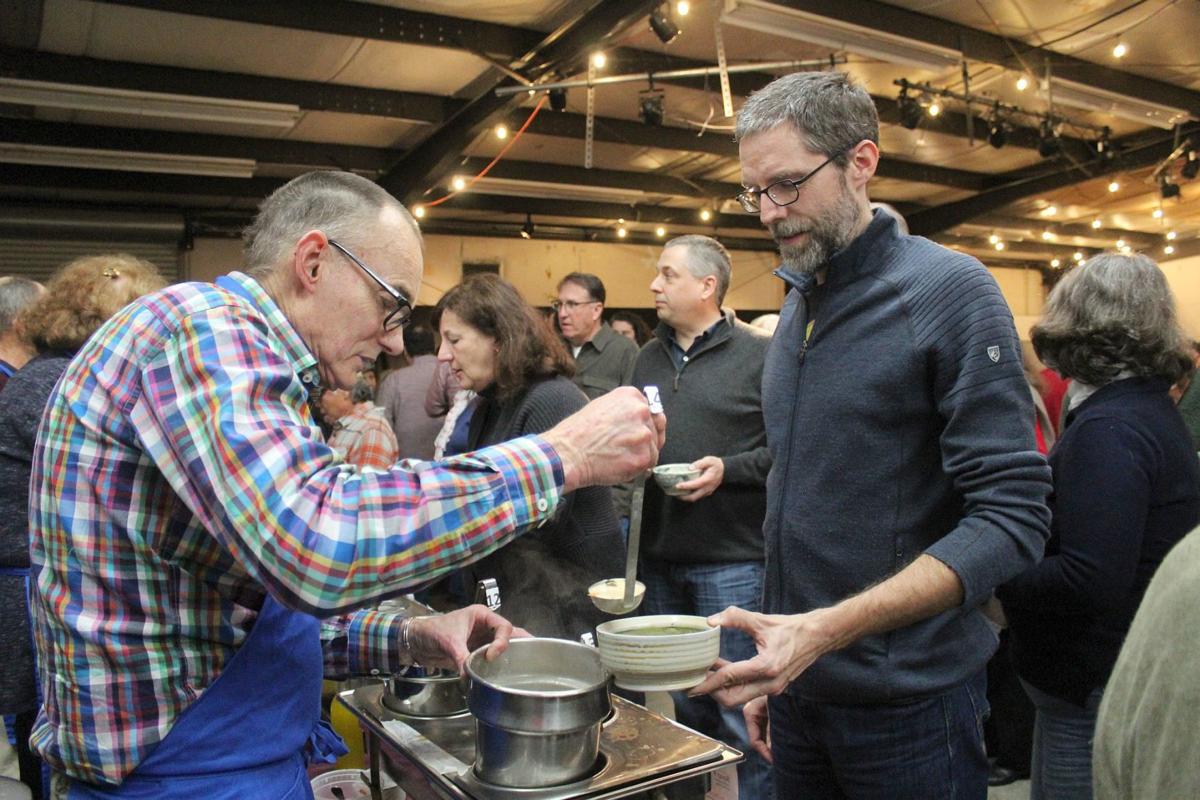 The 11th annual Soup-er Bowl fundraiser for the Calistoga Art Center will take place from 6 - 9 p.m., Saturday, Feb. 8, at the Art Center, 1435 N. Oak St.
The event was previously scheduled for Feb. 1.
There will be all you can eat soups created and donated from Calistoga restaurants and eateries, and hand-made ceramic bowls to eat from and take home. Vote for your favorite soup, and take part in silent and live auctions with unique, one-of-a-kind treasures, with auctioneer Mayor Chris Canning. Included is a Buy-In-Dinner by celebrity chef Mark Dierkhising.
Tickets go on sale Jan. 6 at noon and can be purchased at calistogaartcenter.org/souper-bowl-11 or at Funke's, 1417 Lincoln Ave. Cost is $60, or $10 off for members, for up to four tickets. 
If you are not able to attend but would like to make a donation, you can do so online here or mail a check to CAC, PO Box 197, Calistoga, CA 94515, or call (707) 942-2278. Receipts will be e-mailed for all donations.
Calistoga Art Center is a qualified 501 (c) (3) organization and contributions are tax deductible. TAX ID 68-0551603.
Cynthia Sweeney's top 5 most memorable stories of 2019
It's been a busy news year in Calistoga, so picking a handful of favorite stories can be tough. But here are five that stand out in my mind for a variety of reasons. 
Be the first to know
Get local news delivered to your inbox!