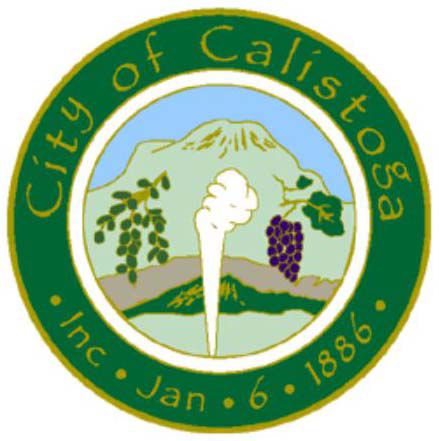 After much public testimony, the Calistoga City Council on Tuesday approved the purchase of three new warning sirens to alert the town in emergency situations.
The city is also resurrecting an old siren that has been in storage, and has programmed its police vehicles with a hi-lo warning system.
The motivation for the discussion was the wildfires of 2017, during which the entire town of Calistoga was evacuated, staff said. In all, the council considered four options for emergency notification systems.
The cost to the city for the three 40-foot poles is about $150,000 including installation, said City Manager Mike Kirn. The city is looking to possibly place the poles near the south end of Chateau de Calistoga, at the corner of Grant Street and Greenwood Avenue, on lower Washington Street by public works, and Cedar Street and Petrified Forest Road.
As the county enters into fire season, expediency of implementing a warning system is a major concern that was expressed by the city and residents alike. The new poles, part of a federal signal system, will take 10-12 weeks for delivery.
"We need to do something as soon as possible," Kirn said.
To that end, staff is also moving ahead with repurposing the city's old warning siren system which has been in storage. The city's industrial electrical contractor has found that it is functional, and "With a little elbow grease and planning" the city could implement it on top of Mount Washington with, probably, a cost of less than $20,000, Kirn said.
City police vehicles have also been programmed with hi-lo broadcast warning sirens, similar to the European warning sound, and emulating those used by Napa County Sheriff's Office and OES patrol vehicles. Fire Chief Steve Campbell said the fire department will also looking into programming its fire trucks with the same warning system.
The city nixed the option of renting a siren warning system, as the majority of costs associated with siren systems are related to installation and support equipment.
The city was also approached by Illumination Technologies (IT) with a proposal to provide and install the towers at no expense to the city, and recoup costs by equipping the towers with cell phone coverage. That proposal was withdrawn last week, however. The plan met with opposition from residents, many from Mora Avenue where one of the poles was to be placed, for several reasons including the design, and the potential for conflict of interest from Mayor Chris Canning who is employed by the company.
Canning had said he would recuse himself from any discussion about the system. He was absent from Tuesday's meeting.
Several residents at the meeting urged the city to re-engage negotiations with IT as the city needs an early detection system, not just an after-the-fact warning system. Others also spoke about the need for upgraded cell phone service, something else IT's system would have provided.
Residents and councilmembers said they did not get a chance to get clear on the details of IT's application.
"It's not clear on how many sirens IT has and if the city can purchase them," Kirn said. "We could still work with them and get the public involved. (Right now) We're concerned about immediacy and coming up with simple plan to take care of us this season. There's no question we are in the crosshairs of a serious wildfire event again."
Kirn also advised the sirens are a warning system only to alert residents of an emergency situation.
"Any system we're taking about is a component part of a larger warning system. It's just putting you on notice that something is happening. You still need to go somewhere else for more information," he said.
Staff and council also stressed the importance of being able to receive Nixle alerts, and discussed the possibility of air time on an a.m. radio station.Other action:
In other city business, Calistoga will recognize Napa County Latino Heritage Month Sept. 15-Oct. 15.
Constitution week will also be recognized Sept. 17-23.
The city also accepted a donation for $2,300 from Matt Reid for a 6-foot memorial bench at Heather Oaks Park. The bench will bear an engraved plaque in memory of Reid's wife, Marcy Webb.
Funds have also been donated from Cal Mart for pool mats at the community pool.
Be the first to know
Get local news delivered to your inbox!