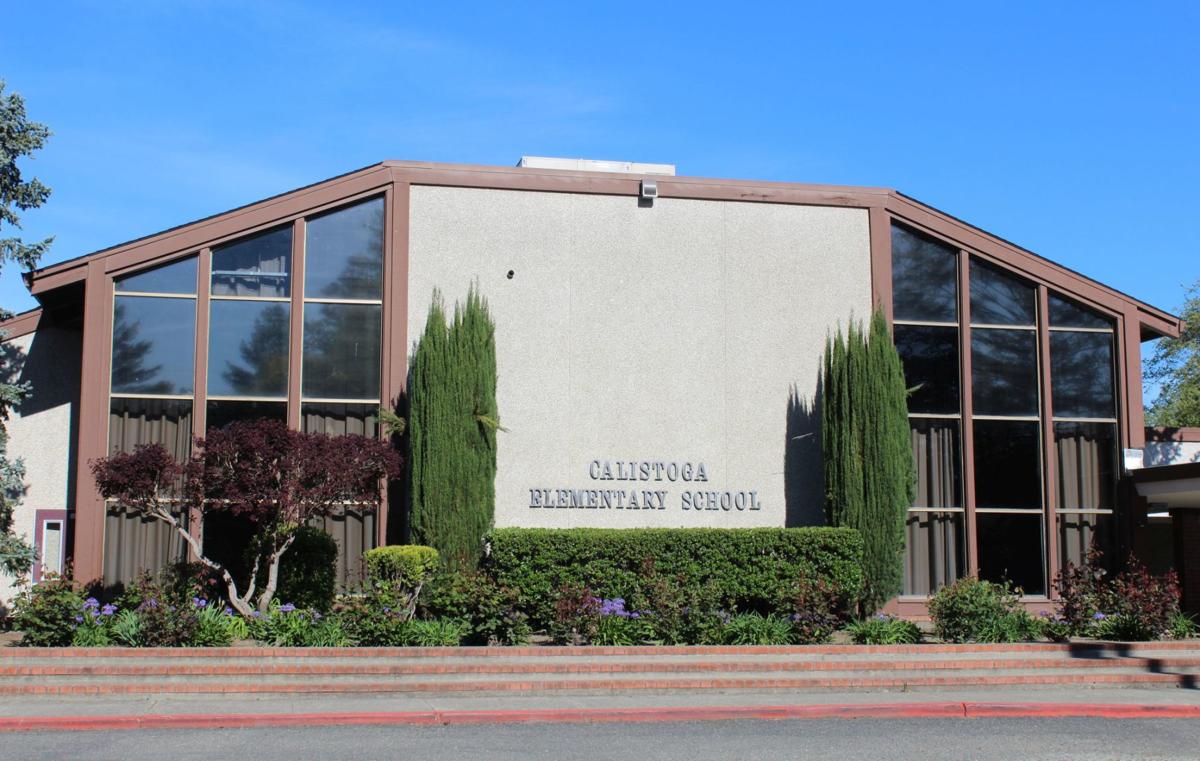 In February 2016, a town hall meeting in Calistoga revealed that residents were eager to see more recreational opportunities in their neighborhood. Following that meeting, a few local parents began to talk about what those opportunities might look like. Brainstorming together proved to be so productive that soon they began to organize themselves more formally. They scheduled monthly meetings, and gave themselves a name: Adelante, which can be loosely translated as 'onwards.'
Adelante went to work. They talked with experts, conducted surveys, hosted community fora, and gathered signatures – and gradually, they developed a plan for upgrades to Logvy Park. Their vision included tables and fire pits for family picnics, a playground for children, and a walking path with exercise equipment that would appeal both to youth and to the elderly.
Plan in hand, they reached out to the Mayor. They spoke at City Council meetings, worked on budgets, made adjustments – and got their project approved: construction on the first components of their plan is slated to begin soon.
Adelante is just one success story to emerge from Calistoga's Community Schools Initiative, a broad collaborative between the School District, City government, and lots of community organizations that all work together knowing that kids do better in school when they are supported by strong families and communities. There are 'Community Schools' partnerships across the country, all of which pursue this aim by focusing on four "pillars": expanded learning opportunities, connections to health and social services, parent engagement, and early childhood development. Calistoga's Community Schools Initiative, or CCSI, is jointly coordinated by the School District and the UpValley Family Centers. It launched in 2015 with lead funding from the S.H. Cowell Foundation, and nearly five years later the initiative has over 40 active partners – including the Mayor and City Council – who together leverage more than $2 million in services to district students and their families.
One of the initiative's focus areas is parent engagement: encouraging families to take an active role in making school into a community where their kids feel happy and supported. An important component of that work involves helping parents realize they have a voice, and giving them the tools they need to confidently make it heard. ESL and GED classes are one example of this; Adelante is another.
Another priority focus for the CCSI is mental health: ensuring that every student with a need is connected to the appropriate services or programs. Sometimes that means the on-campus counseling provided by partners like Mentis or Aldea, or off-campus health services that can provide longer-term interventions. Other times, the need is a connection to after-school homework support, or campus-based programs that foster healthy decision-making skills and self-identity.
This is an area of work where the value of the CCSI becomes visible. Mental health services and after-school programs would have been available without the initiative. But the CCSI ensures that each of these providers is in communication with others, working together to making sure every student is connected to the most appropriate resources for their particular need, and none fall through the cracks. By creating efficiencies in this way, the CCSI succeeded this year in reducing the waiting list for counseling services by half, as compared to this time last year.
Another success story this year involved the initiative's focus on physical health and nutrition. The District estimates that the majority of students qualify for the Free or Reduced-Price Lunch program, but parents are often reluctant to enroll, in part because of fears related to the Federal government's new Public Charge rule, which deems certain immigrants ineligible for a green card if they make use of too many government benefit programs. Through a concerted outreach campaign to help clarify that Public Charge does not consider enrollment in Free and Reduced-Price Lunch, the CCSI was able to get more students enrolled in the program, helping more families access free, nutritious meals for their kids.
Food is in fact one crucial way in which the School District has continued to support families during the COVID-19 crisis. The District provides as many as 180 meals a day for pick-up, providing a vital source of support to families who have lost their income as a result of the Shelter-at-Home ordinance, and who struggle to afford groceries.
And as the schools work hard to make sure their students can continue to learn from home, the CCSI is likewise there, working to help students and families access the resources they need to do so as successfully as possible. Mentis, Aldea, and other mental health providers are continuing their services through telehealth appointments; the UpValley Family Centers is providing virtual mentorship groups and one-on-one check-ins with students; and other after school programs are likewise taking to internet-based meetings.
Much of this work highlights the importance of noting and responding to actual community needs as they emerge. When the campuses first closed, for example, the District realized many of its families didn't have an internet connection at home, making it impossible for their kids to participate in distance learning. In response, the Calistoga Rotary generously donated mobile hot spots, and CCSI partners distributed them to families who needed them, allowing these kids to continue their learning.
Adjustment to our new reality, and support for vulnerable families, will continue to be a priority as both the School District and the CCSI look ahead to next year. The need for support is expected to be broad and far-reaching. It's likely, for example, that incoming Kindergarteners will need extra guidance when they start school this Fall, since nearly all of them will have essentially missed their last six months of preschool. As such, the CCSI will be working in the next several months to bring Kinder and preschool teachers together, so that they can discuss how best to support the particular needs of this incoming class.
That's just one example of the ways in which the District and the initiative are planning ahead to make sure students and families continue to have access to the resources they need to feel strong, healthy, and happy – at a time when the community needs more support than ever before. Community Schools Initiative partners include local community organizations, but also members of the community.
If you are interested in learning more about the initiative and ways to get involved, please reach out to Zach Guzik, UpValley Family Centers Education Program Manager, at zguzik@upvalleyfamilycenters.org or (707) 965-5010.
Be the first to know
Get local news delivered to your inbox!