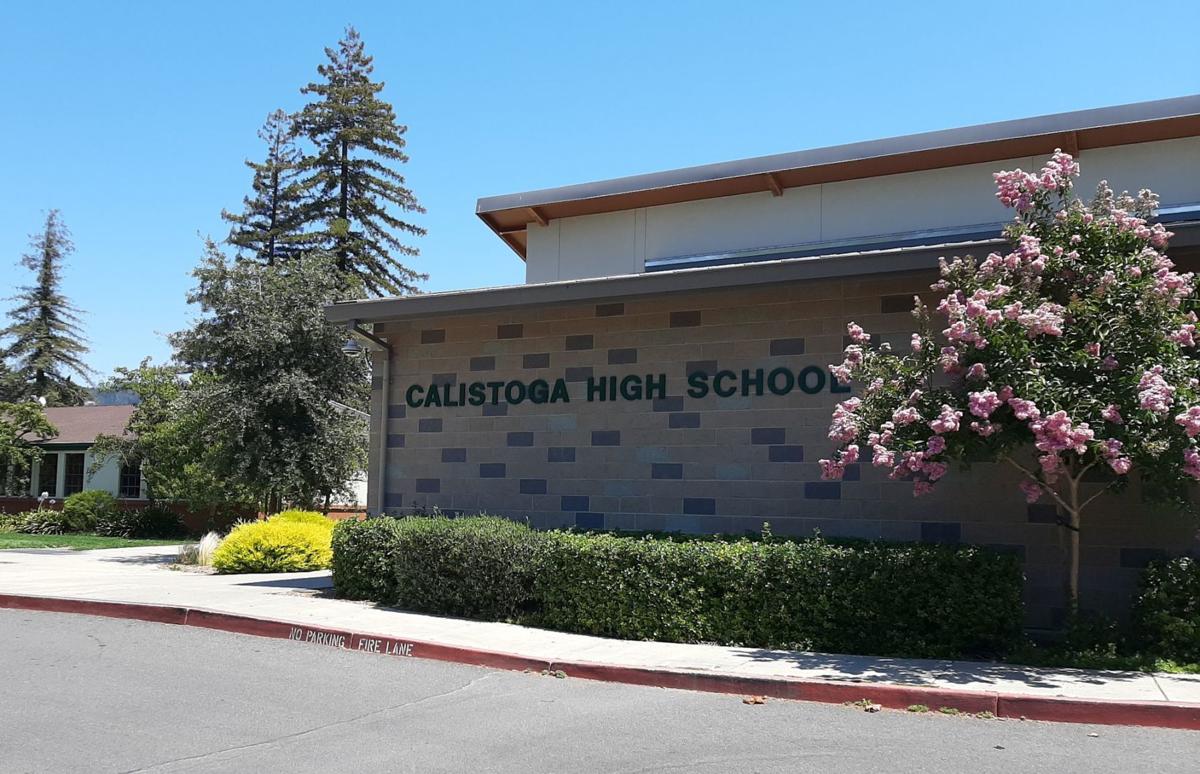 Though challenged by the ever-changing mandates regarding COVID-19, Calistoga Joint Unified School District administrators and teachers have developed a 3-phase school plan for 2020-2021.
On Friday, the district presented a plan that begins the school year with Phase 1 on Wednesday, Aug. 19, when all students will be learning virtually. When state and county mandates allow, schools will transition to allow students the option to return to class in Phase 2, and eventually all will return to the classroom in Phase 3.
"We're moving forward with details before opening with still a lot of uncertainty about what lies ahead. I get new regulations sent my way literally every day, but we can create positive learning environment despite the challenges," said Erin Smith-Hagberg, Calistoga Joint Unified School District superintendent.
When it happens, Phase 2 will blend in-person with virtual learning. Students will have staggered start times, and for recess and lunch. Cohorts will keep students in small static groups with one teacher, to prioritize safety, rather than transferring to different teachers and classrooms.
Phase 3 will be implemented when public health guidelines approve in-person, 5-day-a-week instruction.
"Although we will be starting school in a virtual learning model, the assumption is that we will be moving to a blended learning model as soon as health and safety conditions allow. When that time occurs, there will be two different instructional options offered at our schools so that families can select the model that best meets the needs of their individual child(ren)," the district said in the report.
Higher learning standards
Distant learning will be implemented differently this fall than it was in March, when schools closed suddenly due to the pandemic, and the district had no time to plan.
Virtual learning will now have high levels of engagement with daily attendance taken, daily contact between student and teachers, and no pass/fail grades, said Michael DeFranscsco, the district's director of educational services.
"The virtual learning experience for students and teachers will be more rigorous this fall than it was after the schools transitioned very quickly to virtual learning in March," he said. "We have had time to reflect and provide training and time for staff preparation, and we'll be in a better position for rigorous virtual learning with higher standards."
Student accessibility to technology will also be improved, with 150 extra mobile hot spots and a secondary private network for hard to get to locations. Support will also be offered for parents from bilingual staff, and parents will also have access to a recorded library of videos and a helpline to call in if needed.
At the forefront of laying out plans for the school year is the health and safety of students, said Board of Trustees President Julie Elkeshen.
Both Calistoga Elementary and Junior-Senior High Schools have been undertaking measures to meet health and safety standards for the virus including the installation of sink faucets and flush valves with automatic, touchless units; portable hand washing stations; Plexiglas shields in offices, libraries and special education classrooms; and hand sanitizer stations located in all classrooms, libraries, offices, and common areas. An additional custodian position has been also added to assist with regular sanitizing, and training specific to COVID-19 has also been provided for custodial staff. HVAC units have been serviced and upgraded with special filters. PPE supplies are available for staff and students including masks, face shields, gloves, and thermometers. Fencing at the elementary school has also been added to limit access on campus and direct visitors to the front office.
"We've been going through a myriad of scenarios, and this coming year is going to be a lot of hard work, staying on top of every changing situation. We're still going through a lot but we have to be prepared for all situations," Elkeshen said.
Watch Now: A day with a Google Glass user
Be the first to know
Get local news delivered to your inbox!