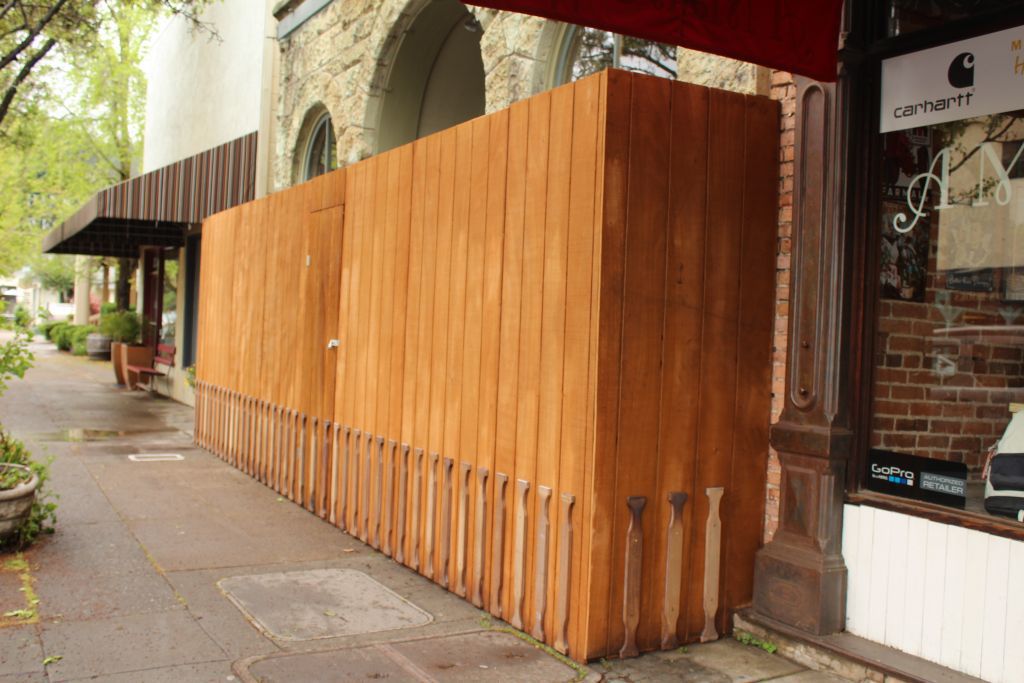 The city council adopted a resolution Tuesday awarding a construction contract to Northern Pacific Corp. for $598,618 for the utility replacement and pavement rehabilitation project on Spring Street.
In other matters, City Manager Dylan Feik cited a decrease of toxic chemicals measured in the city's water in the latest quarterly report. Chemicals decreased by 50 percent, thanks to improvements made to the system, he said.
Still, Council Member Irais Ortega-Lopez reported she has heard "a lot of complaints" about the water quality.
Feik noted there could be various reasons for changes in water color or smell, one being stagnant water that's been sitting. He urged Calistoga residents to call Public Works if they notice any change in color or odor.
Work is also expected to begin on a new pedestrian bridge between Pioneer Park and the community center in or around July 2020, as reported by Environmental Science Associates. ESA is contracted to work on the project that will replace the current seasonal bridge with an all-season bridge, in compliance with flood flow analysis according to FEMA.
ESA is also the organization working on the River Side Ponds Project, upgrading the city water system's infrastructure.
In other city news, the limit of outdoor cannabis plants Calistogans are allowed could grow from two to four, as recommended by the city's planning commission at a meeting Sept. 12.
The motion is now goes to the city council for final approval.
The commission cited compliance with state regulations—which allows up to six cannabis plants—and no complaints received by the city from the public since the decision from one and a half years ago, which allowed the growing of two plants on certain residential properties.
No public comments were received at the meeting, however, Commissioner Alissa McNair said she'd received letters from four residents supporting the allowance of more than two plants.
After some deliberation, the number four was decided upon.
"It's hard to come up with a number," Chair Paul Coates said. "I think it's just reaching in the air and grabbing a number. I don't have a problem with six, and we don't have an outcry for more."
The passage of Proposition 64, the Control, Regulate, and Tax Adult Use of Marijuana Act (AUMA), in November 2017 allows adults over the age of 21 to recreationally use marijuana and grow up to six plants indoors."There has been no recommendation from the state, and we're still feeling our way. We don't know how many plants are being cultivated outdoors due to no permit required. But no complaints have been filed," said Vice Chair Tim Wilkes.
The commission also noted that the regulations make no distinction between growing medicinal and recreational cannabis.
Demolition on Lincoln Avenue
Also on Sept. 12, the commission approved the demolition of the one-story building located at 1339 Lincoln Ave., formerly the Lincoln Avenue Spa.
Built in 1890, the building's deteriorated condition has made it a public hazard. According to two engineering reports, the building cannot be retrofitted due to poor original construction, with unreinforced masonry.
The owner of the building, Dan Cunningham, has however been working with a historical architect to preserve what they can of the historic building.
The building will be dismantled, stone by stone, rather than destroyed with a rocking ball.
The stones will be digitally scanned, labeled and shrink wrapped, and some might be repurposed or given to a museum. It might also be possible to save windows for possible reuse or donation.
"Mr. Cunningham was incredibly thorough in looking for a solution and there wasn't one, and this seemed like inevitability," Coats said. "With thorough documentation, hopefully it will have a second life as the project moves forward."
Be the first to know
Get local news delivered to your inbox!