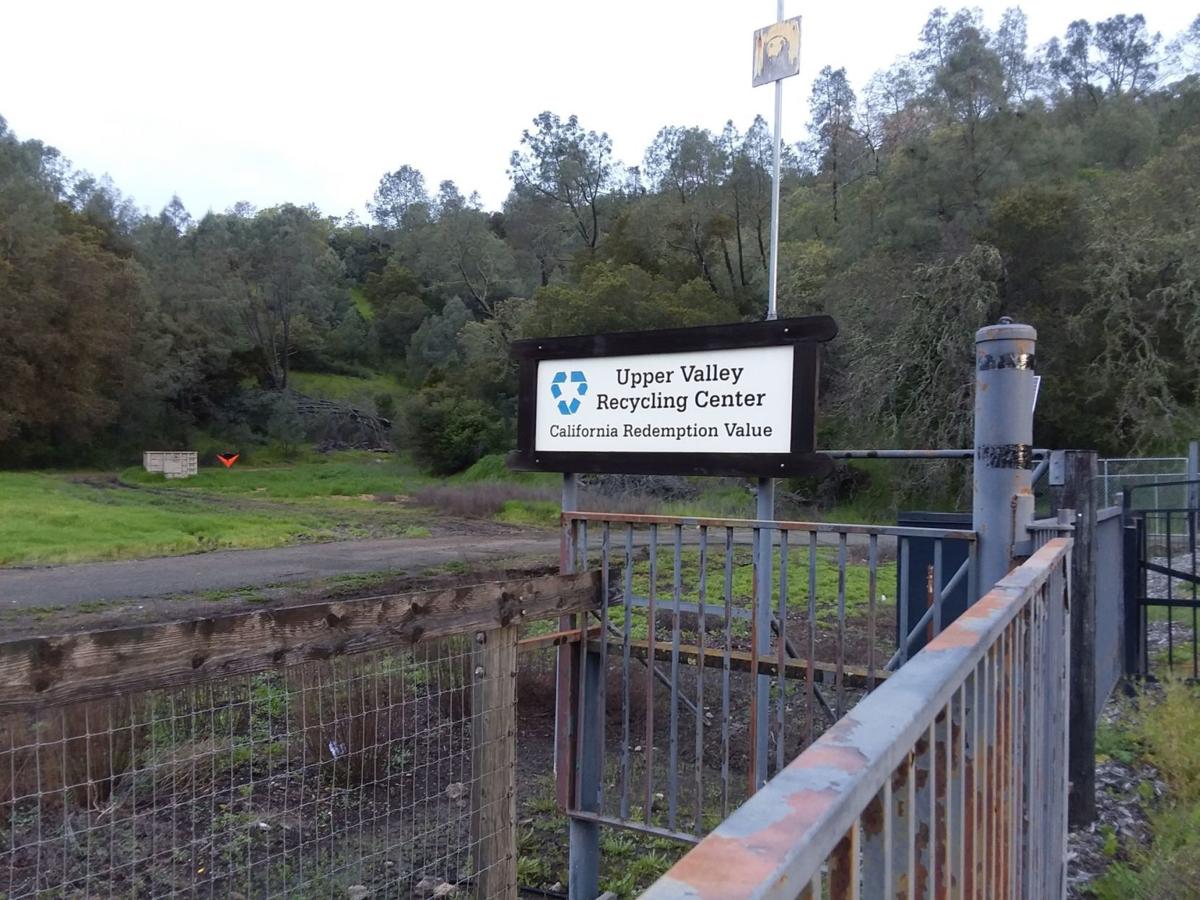 Organic waste is a big player in the creation of methane gas, and Upper Valley Disposal Service at Clover Flat landfill has been making preparations to comply with state mandated changes to deal with it. These changes will affect the way all of us dispose of our waste, from food scraps to used carpeting.
Methane emissions from the decomposition of organic waste in landfills are a significant source of greenhouse gas emissions, contributing to global climate change, according to CalRecycle, the state's recycling organization.
In 2016, Governor Brown signed into law SB1383, a $2 billion effort to reduce methane emissions from short-lived climate pollutants into the environment.
The goal is to reduce the level of the statewide disposal of organic waste by 75% by 2025.
"It's a big feat," said Christy Pestoni, chief operating officer at Clover Flat landfill. "Nothing this big (in waste management) has happened in 30 years. It's a big paradigm shift in the way we understand waste in the state."
On Tuesday, Pestoni, and Amanda Griffis, from Napa County Public Works, presented the Calistoga City Council an overview of what preparations the landfill is making, and what the mandate will mean for the community.
Under the bill, waste management and recycling departments are required to provide organics collection services to all residents and businesses; establish an edible food recovery program; and provide community education and outreach.
"Right now, we're just moving forward with educating the public, and preparing the facility to receive the (coming) onslaught," Pestoni said.
Seventy-five percent of what now goes into the Calistoga landfill will have to be processed in a different way. As of now, there are only 35 waste facilities in the state that take and process organic waste. That number needs to climb to 200 by 2022.
Local government departments are also required to play a role with composing. Construction and landscape projects are also required to comply by meeting CalGreen's 65% requirement for recycling in residential and non-residential projects.
"The impact of this is a monster, and will be a significant challenge for any community," said Mayor Chris Canning.
As of now, no table scraps are to go in customers' green waste bins, but by the end of the year that should change, Pestoni said. Going forward, Clover Flat will provide more information on what kind of waste goes where.
In 2022, the state will also begin to enforce regulations, with significant penalties for noncompliance. The regulations will also require massive record-keeping, and additional staff, which will in turn increase waste collection rates, Pestoni said.
Be the first to know
Get local news delivered to your inbox!