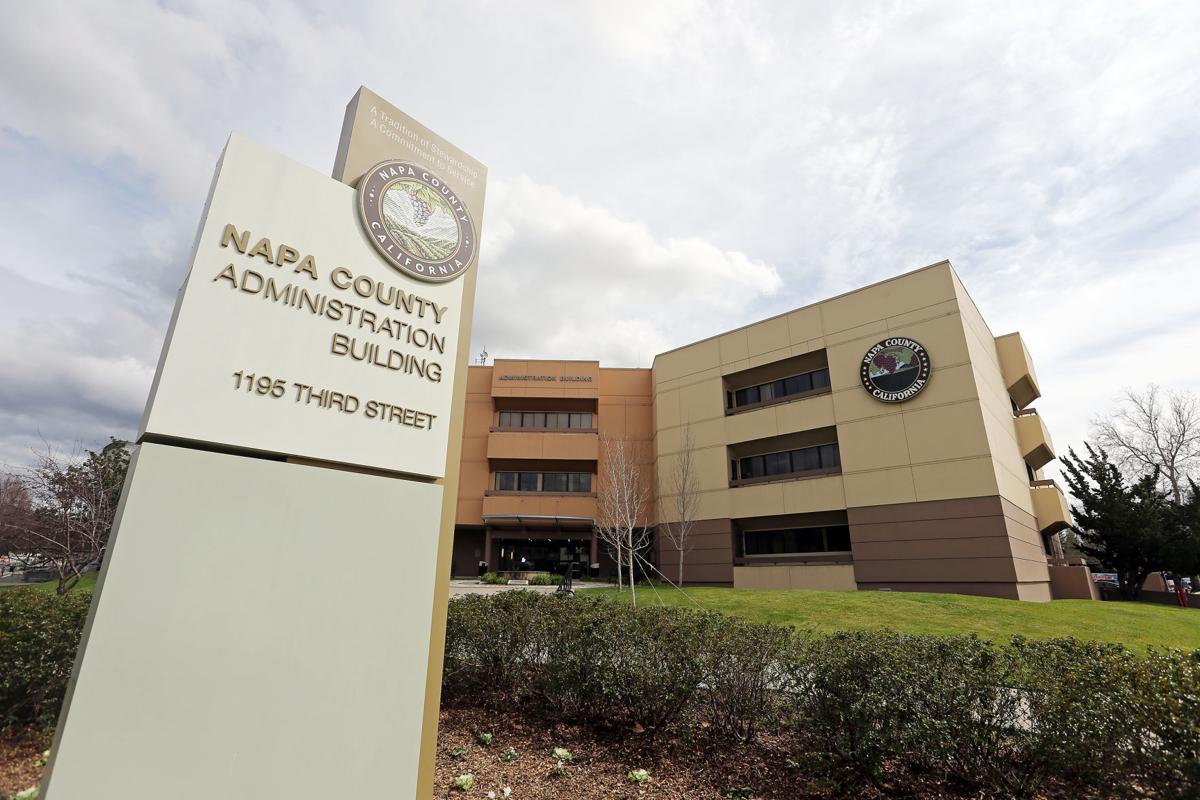 Napa County Supervisor Diane Dillon took over as chairperson of the Board of Supervisors and made climate change a top issue for 2020.
Dillon's Board of Supervisors peers voted her to the position on Jan. 7. They voted Supervisor Alfredo Pedroza as vice chairperson.
The new Board chairperson traditionally talks about priorities, and Dillon zeroed in on climate change. She mentioned 14 million acres have burned in Australia's ongoing wildfires.
"It's very jolting," Dillon said.
She said the Napa County has addressed climate change by doing such things as passing a plastic bag ban, buying low-emission vehicles and using electricity from green sources.
"There are many, many things we've done," Dillon said. "We've got a lot more to do. I hope that will be our major focus this year going forward, that is working to reduce our carbon footprint wherever we can."
Napa County since 2015 has worked on a climate action plan for the unincorporated area outside of cities. The Planning Commission took comments on the draft plan and draft environmental impact report in June. A next step would be issuing final, proposed versions.
That means such carbon-cutting proposals as phasing out natural gas-powered water heaters in rural areas and supporting the use of agricultural equipment powered by electricity or alternative fuels could come before the Board of Supervisors this year.
Supervisor Ryan Gregory, who served as Board of Supervisors chairman last year, made comments before handing the gavel to Dillon. He recited chairperson duties, which include running efficient meetings — "that's your first and main job" —and working on meeting agendas.
"But really, you're still just one vote and you get the opportunity to also work with your colleagues, because without all us up here, we can't get anything done," Gregory said.
He mentioned how "peaceful" the change of Board of Supervisors leadership is in Napa County. Supervisors rotate into the chairperson and vice chairperson positions. Some counties don't use that method and choosing a chairperson can get "weird," he said.
Among the first-meeting-of-the-year chores was giving supervisors various assignments. That ranged from keeping Pedroza and Supervisor Belia Ramos as Napa Valley Transportation Authority representatives to retaining Gregory as the Napa Sanitation District representative.
Supervisor Brad Wagenknecht was mentioned for the four-year term to represent the county at annual international Great Wine Capitals conference. Wagenknecht turned down this multi-year globetrotting assignment.
"I've thought of not running (for re-election) in a couple of years," he said. "I'm kind of nervous about taking a run at that and then I'm not here."
Instead, the Board of Supervisors at Wagenknecht's suggestion appointed Pedroza to the four-year term. The Board sends one other supervisor to the annual conference, changing the supervisor from year-to-year. For this October's trip to Germany's wine country, that will be Gregory.
"I think it's important for everybody to be exposed to it," Dillon said.
In 2019, Dillon and Wagenknecht went to the conference in Bordeaux, France. In 2018, Dillon and Supervisor Belia Ramos went to South Australia. In 2017, Dillon and Ramos canceled a trip to Chile because of the October wildfires in Napa County.
Be the first to know
Get local news delivered to your inbox!