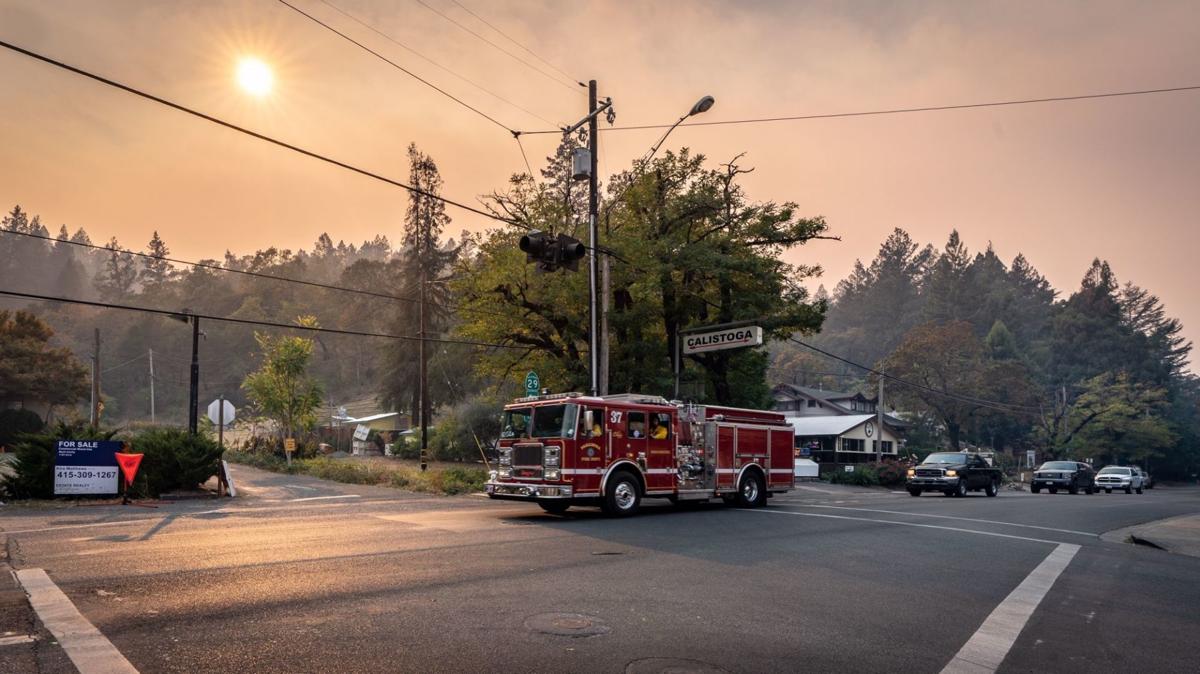 Cal Fire has announced the advisory evacuation for Calistoga has been lifted as of 2 p.m. Upon returning to households, residents are urged to be aware of debris such as fallen branches and downed fences.
All evacuation warnings in Lake County related to the Kincade Fire have also been lifted.
Calistoga was issued an evacuation advisory Sunday, due to the proximity of the Kincade Fire being held at bay just over the Napa County border with Sonoma County. Cal Fire reported at 7 a.m. this morning the fire is 60 percent contained, with 76,800 acres burned.
PG&E has restored power to most of the city, and complete restoration within city limits is expected by 9 p.m. tonight. 
"Calistoga restoration is hampered by the Kincade Fire because PG&E can't fly helicopters in a fire zone. That means all inspections of lines are being done on foot or using ATVs in remote areas. Depending on what they find in terms of damage, full restoration for Calistoga could go past today's 9 p.m. deadline," said Noel Brinkerhoff, Napa County public information officer.
Schools remain closed the rest of the week, however most businesses are open and there is regular mail delivery.
Be the first to know
Get local news delivered to your inbox!