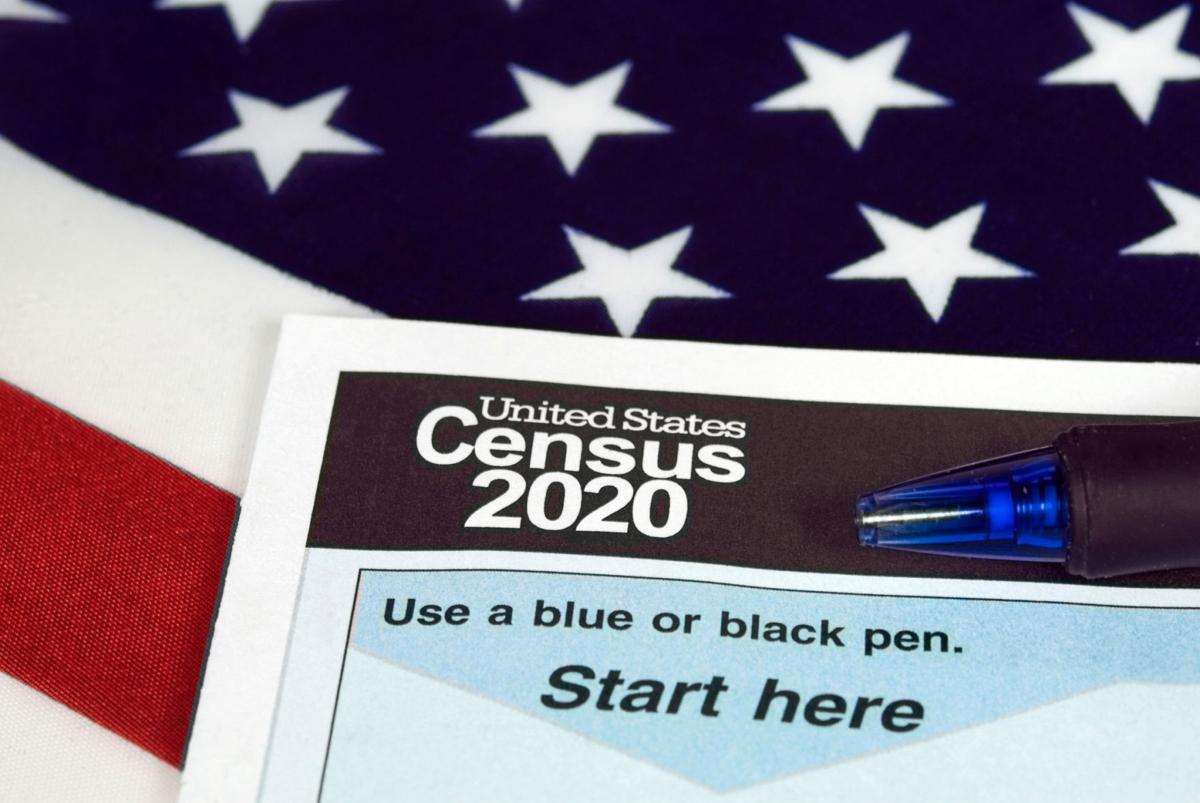 Ask Jenny Ocon why the census is important, and she'll point to the current coronavirus as a prime example.
"Having an accurate count of how many people live here assures that we have the resources available for our responders, for our healthcare system, for all the things aid is used for in a crisis like this," said Ocon, a member of the Napa County Complete Count Committee that helps to spearhead local census efforts.
"In this urgent situation that we're facing, the resources that flow are based on the population numbers in a jurisdiction. It's critical for every person to be counted."
The impact of COVID-19, the novel strain of coronavirus that's put the entire state of California under mandatory 'shelter-in-place' orders, has reached deep into every corner of daily life. This year's decennial census is no exception. Federal health guidelines prompted the U.S. Census Bureau to suspend all field operations for at least two weeks until April 1.
"The Census Bureau is taking this step to help protect the health and safety of the American public, Census Bureau employees, and everyone going through the hiring process for temporary census position," a press release issued March 18 said.
Households started receiving mailers this month inviting them to complete the census questionnaire online, over the phone or by mail. While individuals are strongly encouraged to complete the survey upon receipt, many won't. That's where the now-suspended field efforts of U.S. census employees and volunteers typically begin to fill the gap. Census-takers use head counts, canvassing campaigns and local events to answer questions, provide assistance and, ultimately, get as close as possible to a full count of every person residing in the United States.
Local events have been cancelled, including a countywide door-knocking event on March 28 that would've reached households across Napa, American Canyon, Calistoga and St. Helena to inform them about the census questionnaire and show them how to complete it. Recommendations around social distancing and 'shelter in home' make an event like this untenable, according to Noel Brinkerhoff, public information officer for Napa County.
Especially vulnerable to gaps in census participation efforts are "hard-to-count" populations that historically tend to be undercounted due to access issues, lack of understanding, or language barriers, for example.
"Here in Napa, we're talking about the homeless, households that may not have access to the internet, immigrants, people who may not speak English as their first language, and seniors who may be less technologically savvy," according to Ocon.
Census results have a direct impact on the amount of money that's poured back into communities, said Joshua Green, media specialist for the U.S. Census Bureau in a phone call last week. According to a flyer advertising for local counting efforts, Napa County loses $19,500 in federal assistance for every person not counted. That money goes towards things like public hospitals, public schools, emergency services, and infrastructure projects.
Such losses of funds could be felt especially acutely in moments like these, when the jurisdictions are funneling dollars into coronavirus response efforts and healthcare systems to deal with the coronavirus, Green said.
Organizers like Ocon, who chairs the Complete Count subcommittee dedicated to making sure these groups aren't missed, are scrambling to figure out ways to make sure the census remains a priority without compromising the health and safety of volunteers and residents alike.
Napa's Count Committee, along with around 15 local nonprofit and community organizations, will host a phone bank to replace the planned house visits. Using phone numbers and an app that identifies Napa's census tracts with the highest number of hard-to-count populations, both provided by the national committee of the same name, volunteers will reach out directly to individuals who have yet to respond to the census questionnaire by phone, mail or online as of April 1.
"Since so many people are at home now, we're hoping that we'll have enough folks to volunteer to reach all of them and that more people will be answering than usual because they'll be at home," Ocon said.
Calls will be made in English, Spanish and, hopefully, Filipino Tagalog. The team is learning a system that will allow workers to keep track of which households answered and which require additional outreach at a later date, though Ocon describes the plan as "fluid" because of how things are changing under the influence of coronavirus.
Volunteers will place calls from their homes to comply with social distancing guidelines.
Changes at the federal level will trickle down to Napa, too. Hand-counting of individuals experiencing homelessness will still take place, but it has been postponed by about a month. The new count is expected to take place between April 29 and May 1, according to an email sent by media liaison Green.
Administrators at group quarters such as senior homes and prisons or jails are being asked to respond online or by paper form as opposed to sit-down interviews, and service providers at shelters, soup kitchens or mobile food vans will provide anyone to whom they serve a meal with a paper census form as well to make it easier for these individuals to respond.
Still, Green says, most households should prioritize responding to the census survey by the end of March in the standard ways provided. He called the three currently available methods – online, by phone or by mail – the "safest way to respond."
Though the justifiable focus on COVID-19 persists in the foreground for most, the importance of a comprehensive census remains a priority for those on the frontlines of collections efforts.
"It's critical to count every person in the United States. Our future depends on it," Ocon said.
Editor's note: Because of the health implications of the COVID-19 virus, this article is being made available free to all online readers. If you'd like to join us in supporting the mission of local journalism, please visit napavalleyregister.com/members/join/.
Concerned about COVID-19?
Sign up now to get the most recent coronavirus headlines and other important local and national news sent to your email inbox daily.