Vineyards, towns and roads have transformed the landscape, but one thing hasn't changed since the days when indigenous people camped alongside the Napa River.
Water is still, after all these years, life.
Descendants of the Pomo, Mishewal Wappo and other native peoples gathered at Wappo Park on Sunday to pay tribute to the Napa River through speech, song and prayer.
Support local news coverage and the people who report it by subscribing to the Napa Valley Register. Special offer: $1 for your first 3 months!
"Life is water and water is life," said Sal Garcia-Pinola, a member of the Pomo.
Sunday's gathering took place amid a severe drought that has resulted in water rationing for St. Helena customers and a Napa River that resembles a series of puddles more than an actual river.
"It's probably been hundreds of years since the Pomo and the Wappo people gathered along these shores," he said as he introduced Alyx Howell of the Mishewal Wappo. "We used to do a lot of trading. Today we're sharing a song and sharing a space with our community and our indigenous community. We're all one."
Howell recalled the times when spawning salmon and steelhead carried nutrients upstream to support the ecosystem.
While native people tended to the land and strategically set fires to manage the forests, "the salmon and the bears and all the rest of the creatures did just as much work, if not more, than what the humans did," Howell said.
Based on archeological evidence, thicktail chub were once plentiful in the Napa River and played an important role in the diet and culture of indigenous people, said Amber Manfree, a geographer who did her doctoral dissertation on North Bay wetlands.
The species went extinct in 1957 because the gentle, slow-moving waters it preferred were eliminated by dams, urbanization and overfishing.
Manfree drew a connection between the City of St. Helena's Stonebridge wells, which are supplying much of the town's potable water during the drought, and the dry bed of the Napa River. That same relationship between groundwater extraction and stream flows is at the center of two lawsuits filed by Water Audit California against Napa County and the City of St. Helena.
"It's a very bad situation for the fish because they are the first ones to go without water," Manfree said. "We really need better water planning in this community … to avoid this sort of ecological collapse."
It's normal for California to experience long cycles of drought, lasting anywhere from decades to centuries, followed by wet periods, Manfree said.
The state appears to be entering its next "mega-drought" following a wet period that began around the time of the Gold Rush, she said.
"Settlers have not seen this land in any other condition," Manfree said. "The only people who can tell us anything about those other conditions — about what it's like to be in a drought for 300 years and what you have to do to survive — are the native people."
Mayor Geoff Ellsworth couldn't attend Sunday's gathering, but he contributed a statement praising efforts "to honor native species, the natural environment, and the indigenous people of this land."
Photos: Napa River rises following storms; flooding in Napa County
Napa River rises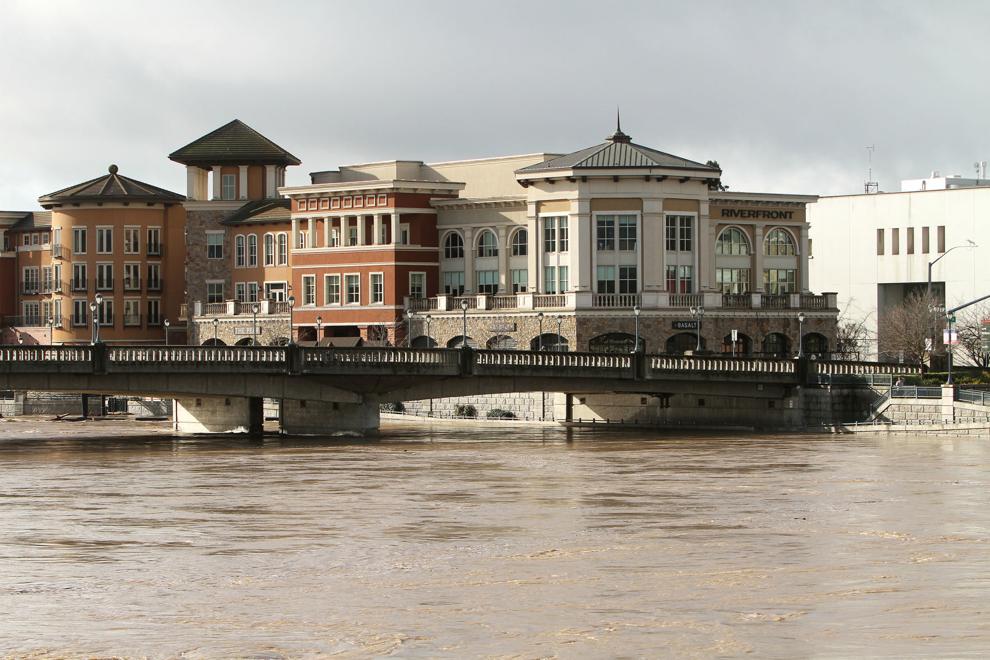 Drone Riverfront flooding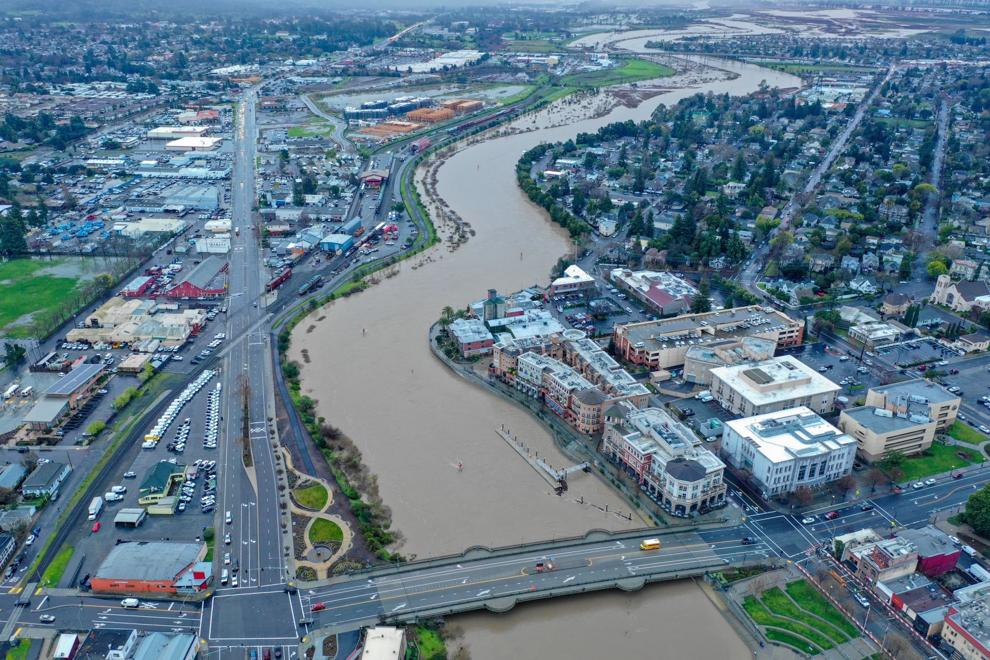 Napa County flooding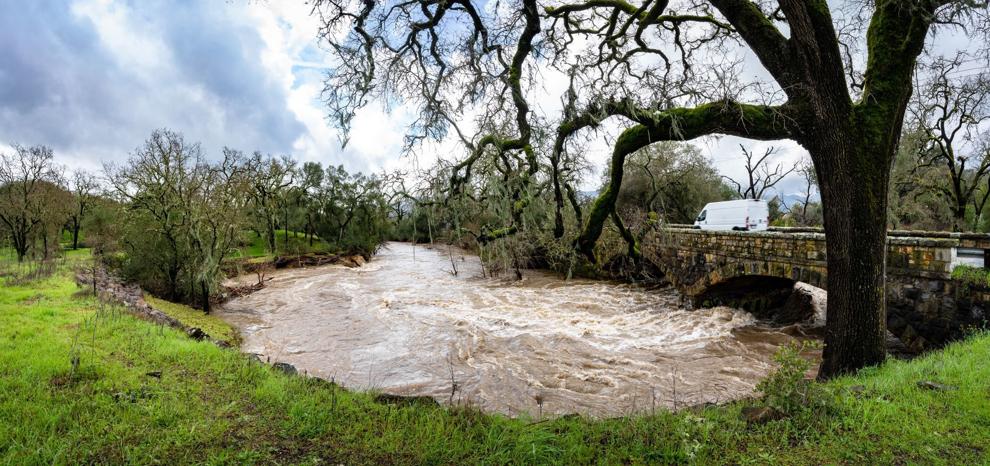 Napa River rises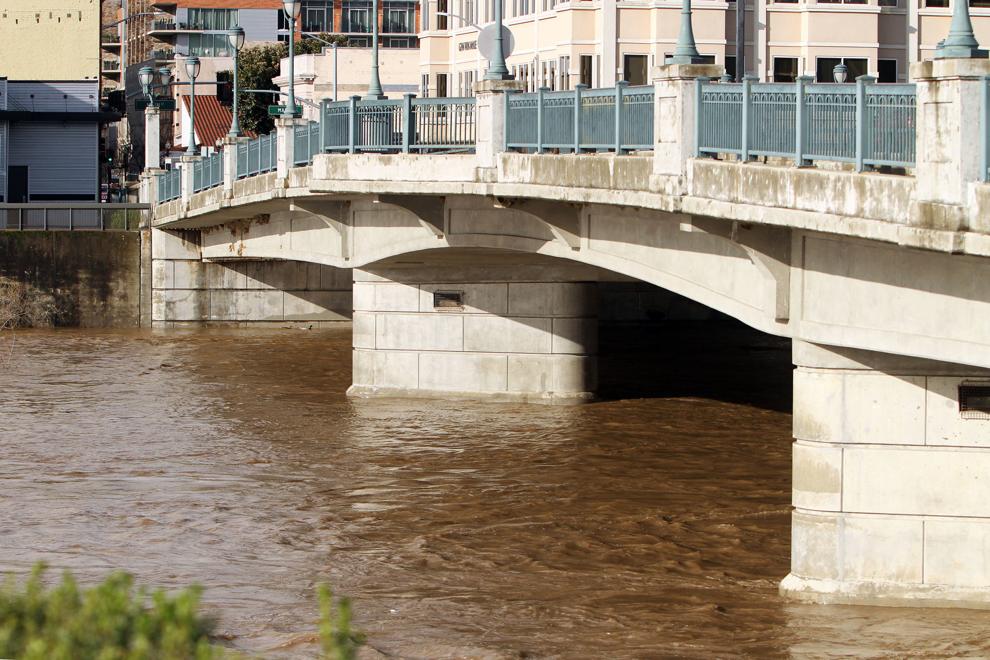 Drone view of Napa River at Oxbow Public market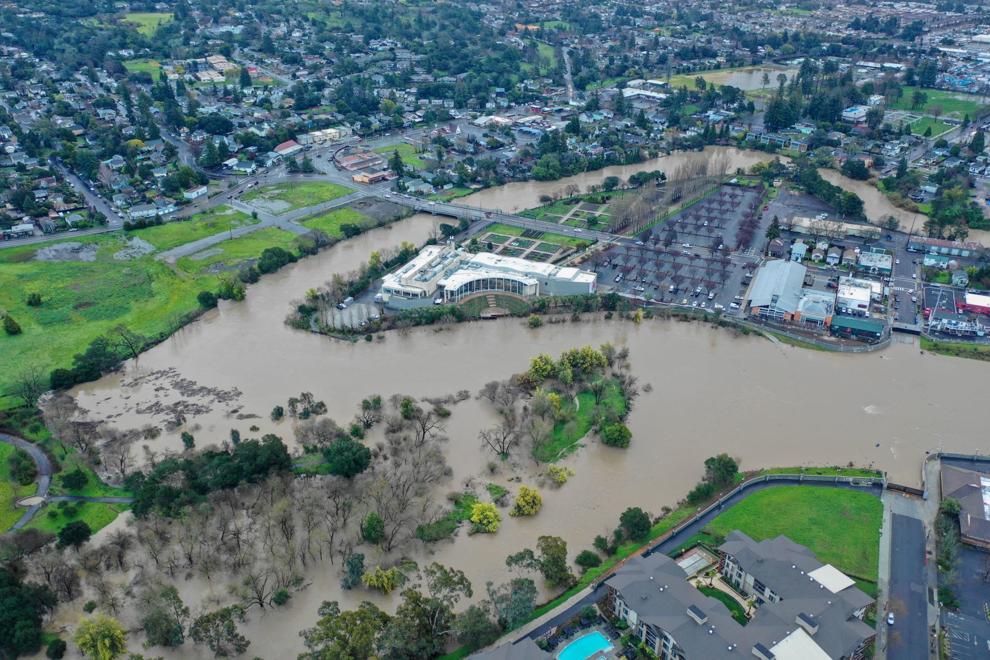 Drone, First and Soscol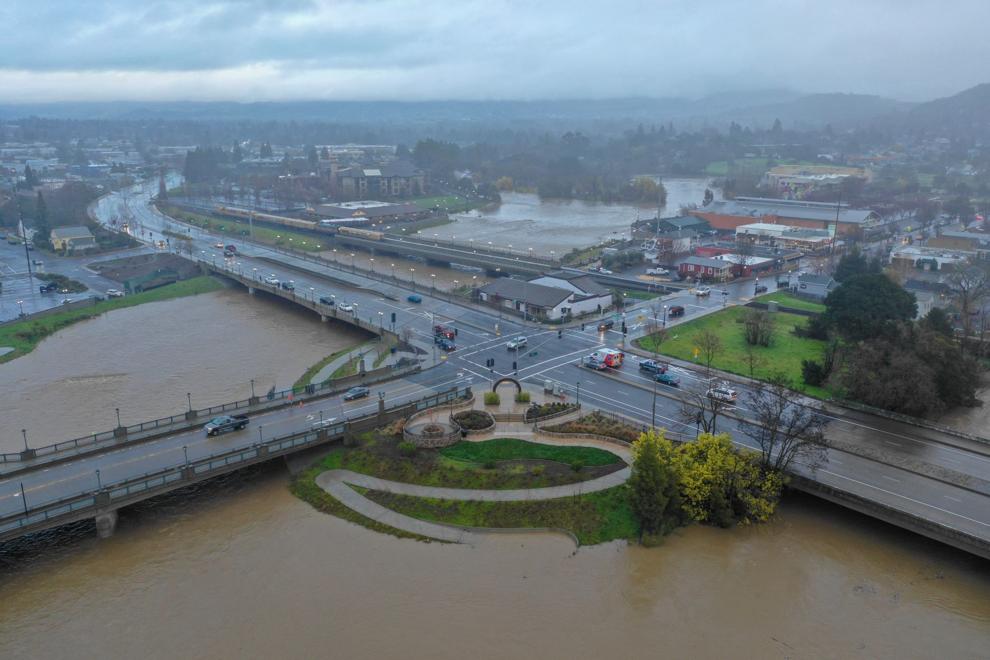 Drone, river and bypass behind Oxbow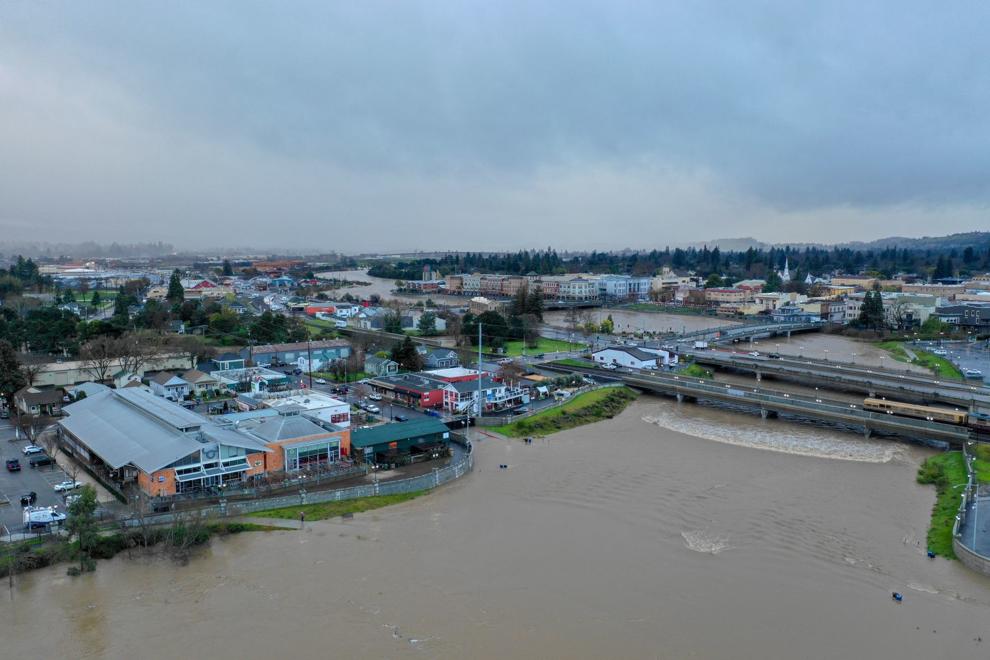 Napa County flooding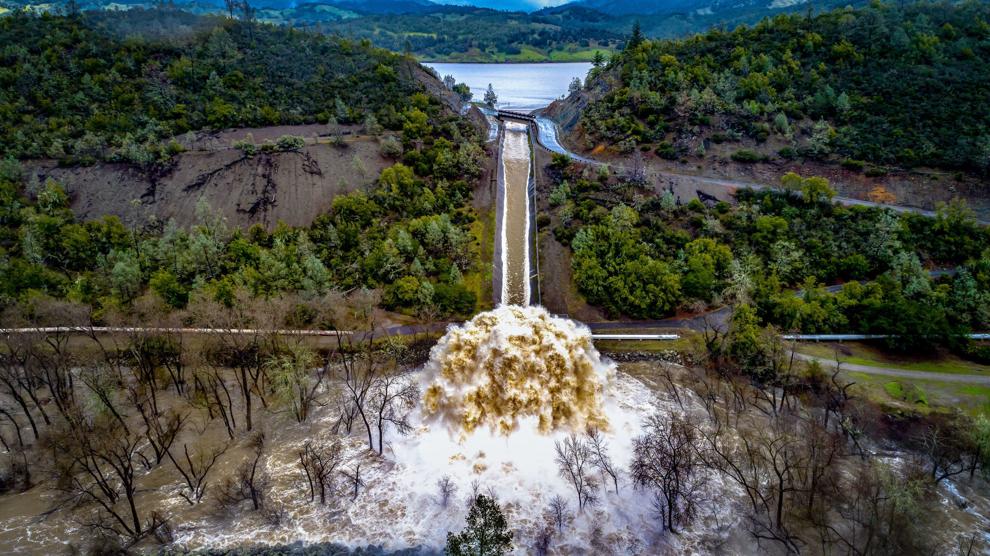 Zinfandel Lane Vineyard flooding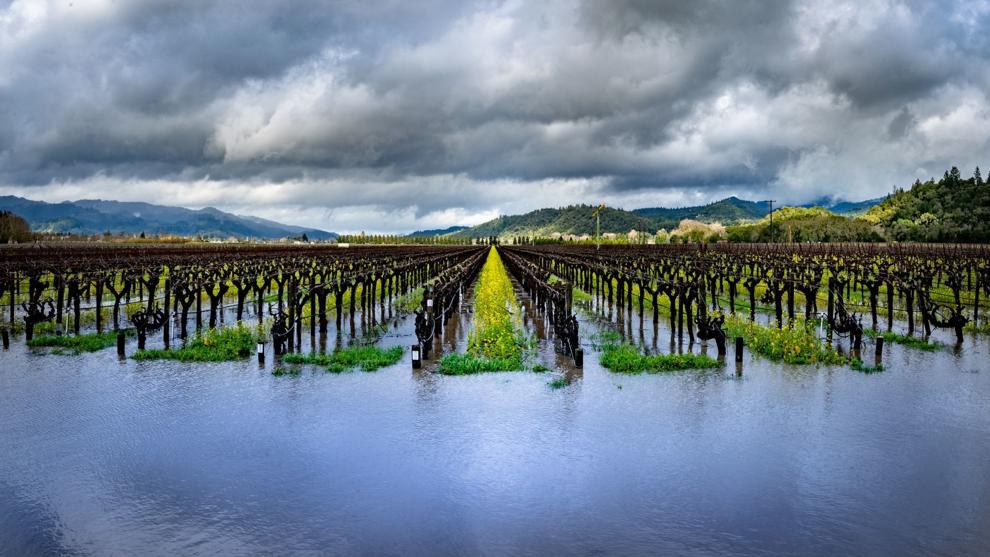 Napa River rises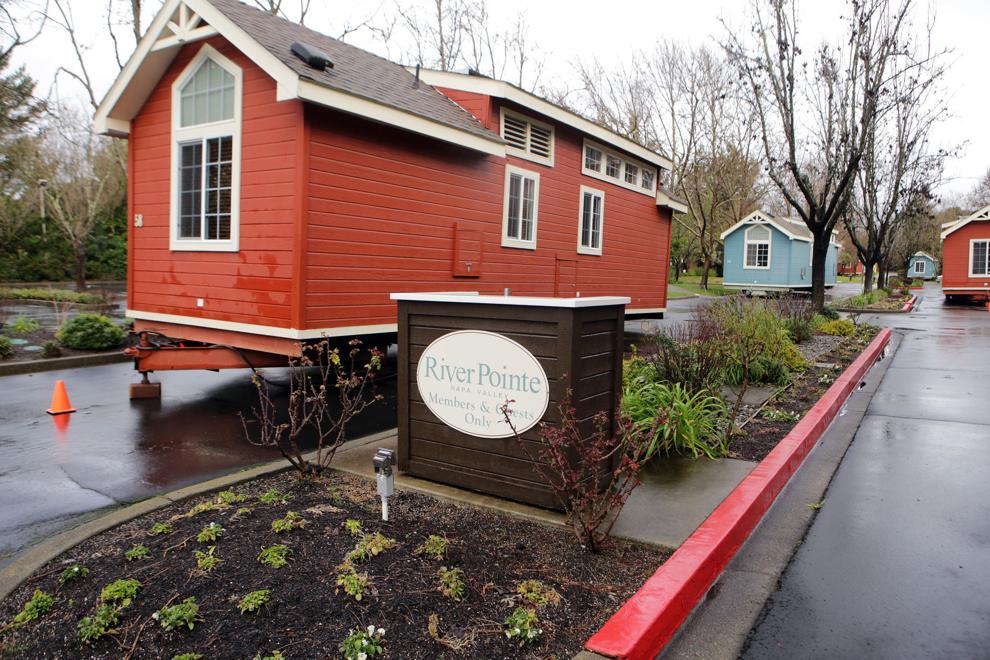 Napa River rises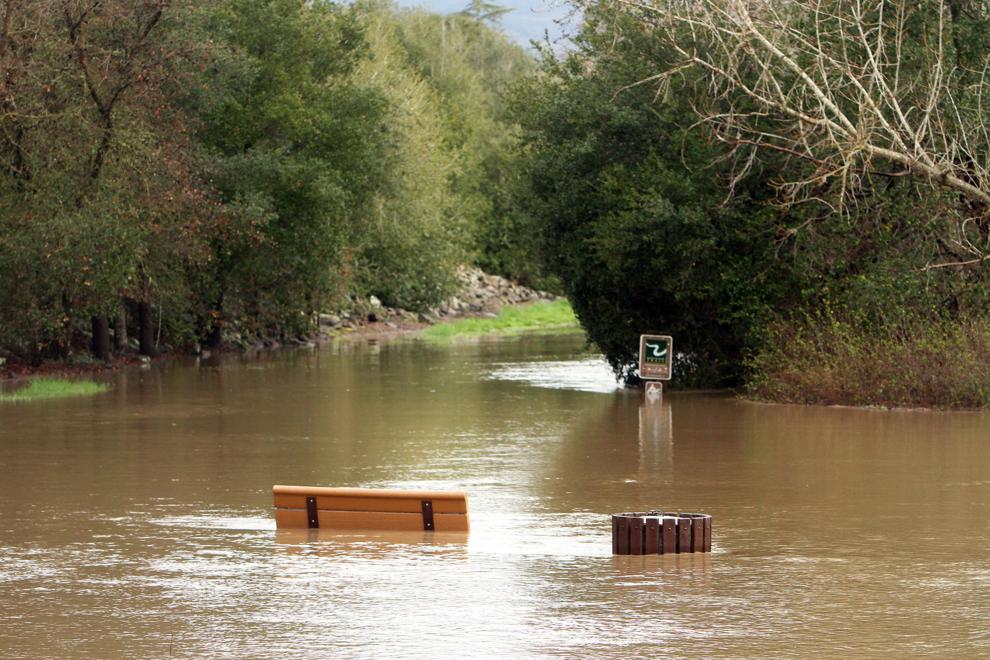 Napa River rises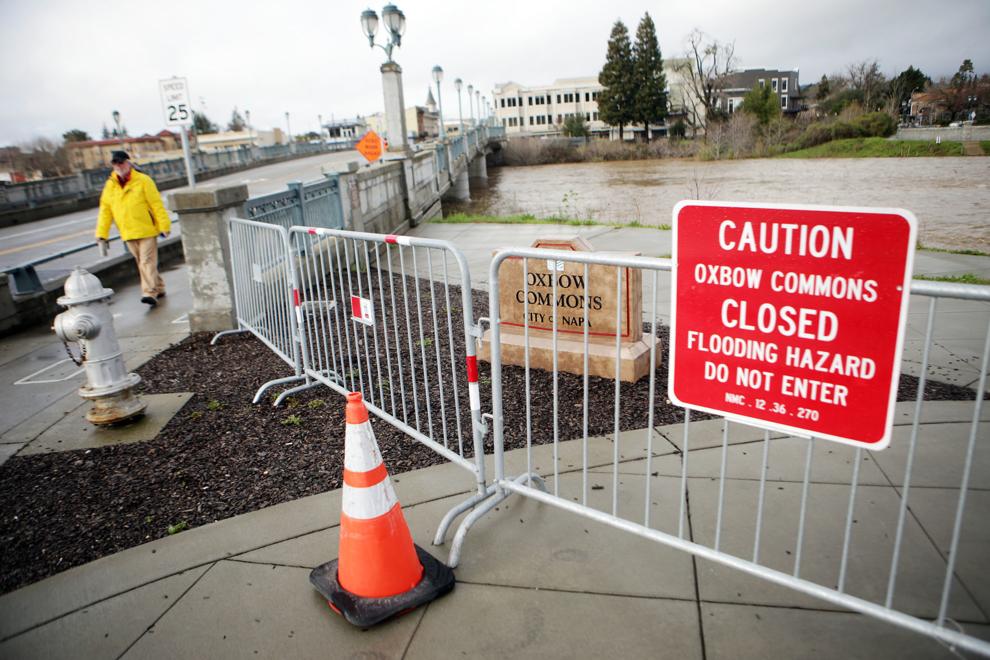 Napa River rises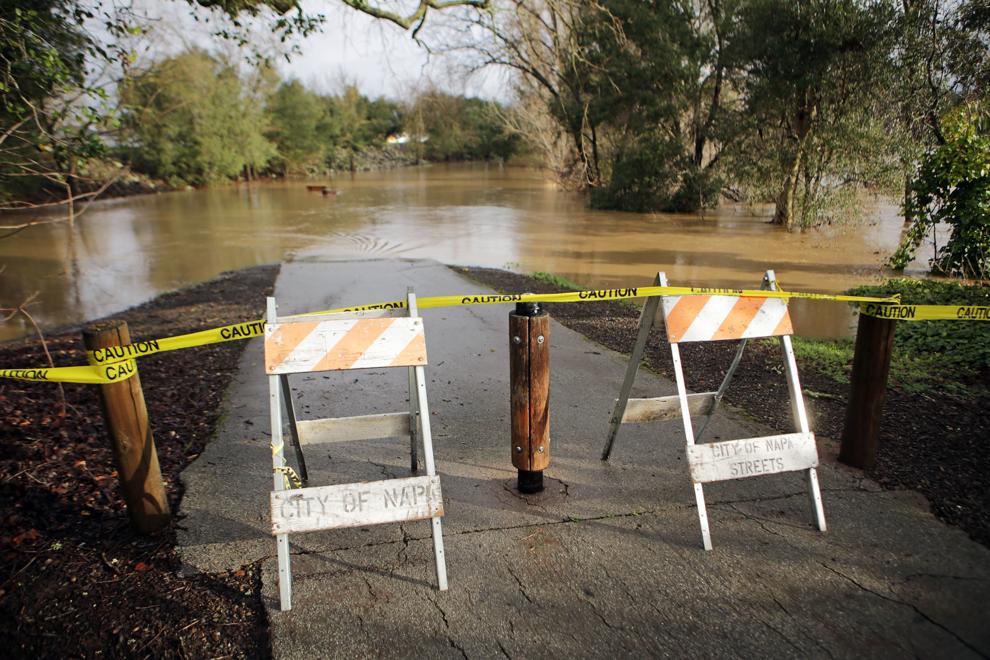 Napa River rises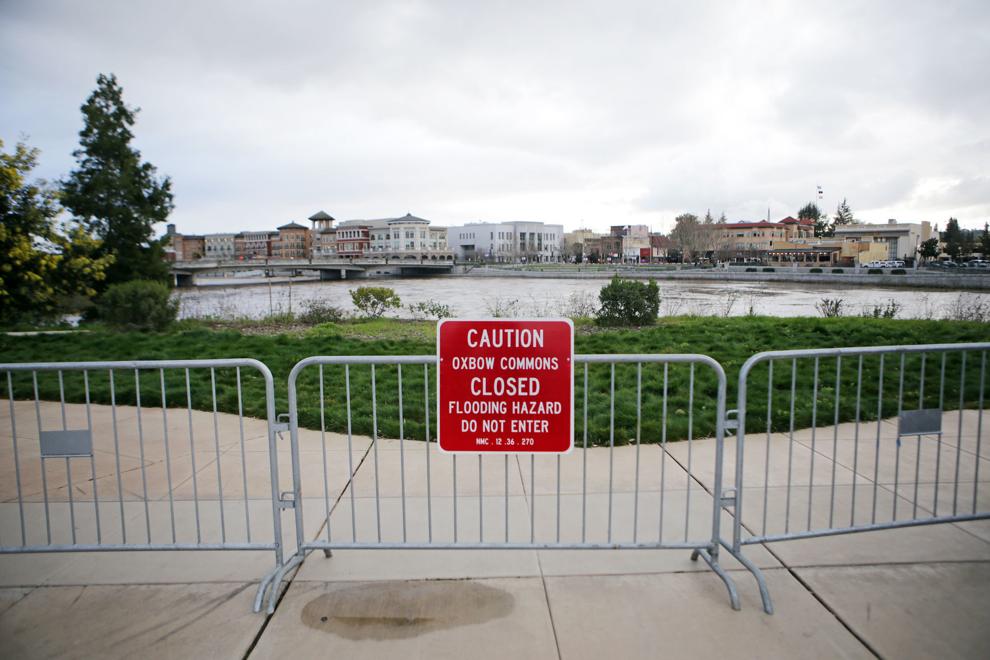 Silverado Trail closure 2/27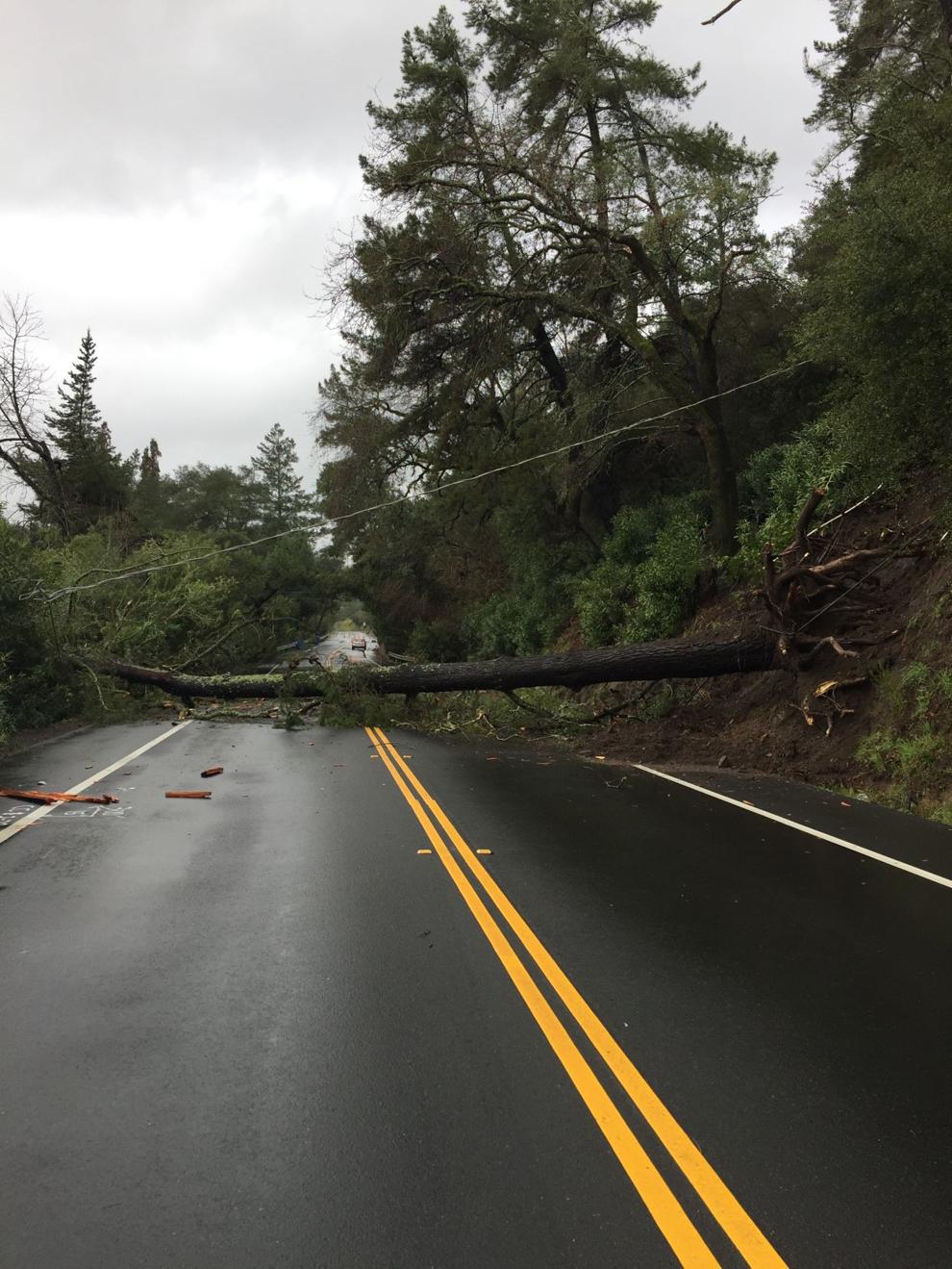 Silverado Trail flooded at Oak Knoll 2/27