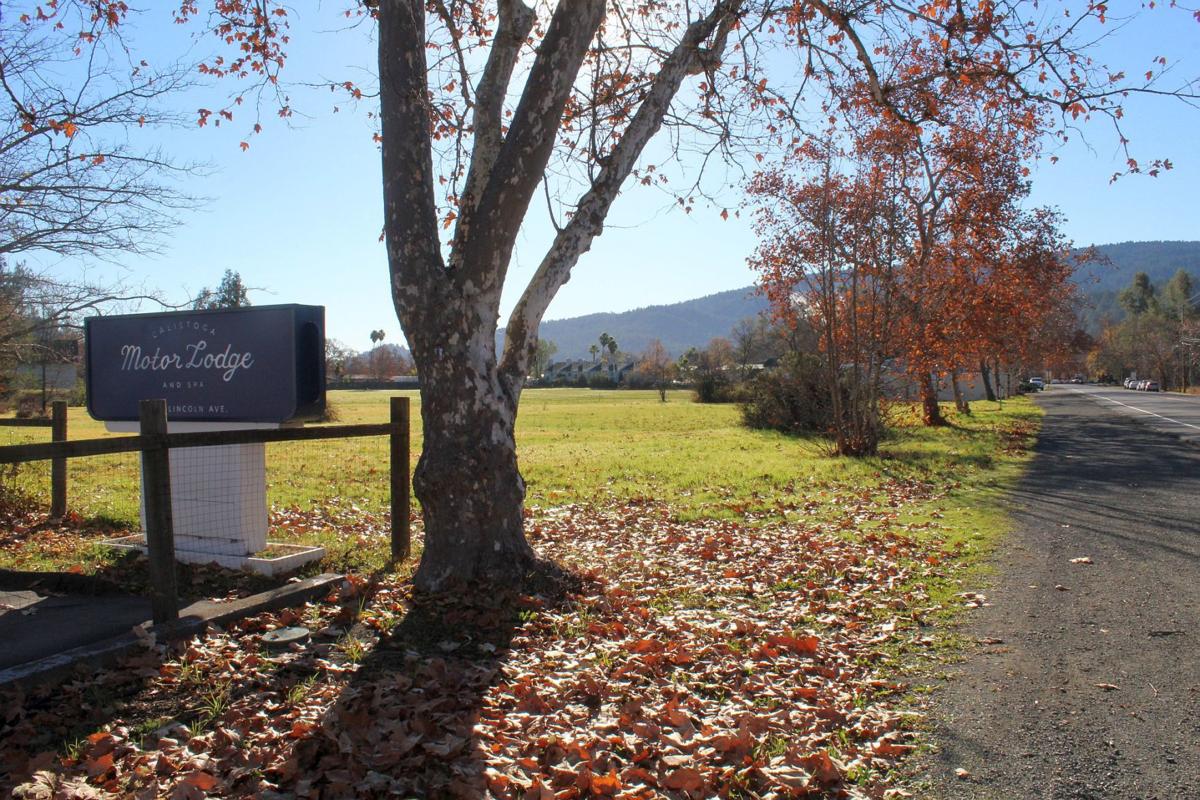 The City of Calistoga will be pursuing additional affordable housing by picking up where the Lincoln Avenue Apartments project left off in 2018.
The proposal is for the former 78-unit Lincoln Avenue Apartment project next to Calistoga Motor Lodge, in partnership with the development company For the Future Housing (FTFH). The property is fully entitled, and would include a significant number of units at affordability levels targeted toward Calistoga's workforce, according to a staff report.
Apartments in the original project were said to have started at about $1,500.
The city was also approached about partnering with the Corporation for Better Housing for a 30-unit, 3-story complex on city-owned property between Eddy and Earl Streets. However, at a city council meeting on May 5, the council decided a partnership with FTFH on the Lincoln Avenue site would give the city more bang for the buck, and would preserve the Earl and Eddy site for a future project.
The city currently has $450,000 in the affordable housing fund. The city's financial contributions to the project would be paid for entirely out of the affordable housing fund and there would be no direct impact on the General Fund, staff report said.
At issue for the council was $4.5 million in city assistance FTFH would be seeking. That could come in the form of impact fee deferrals, staff report said. Such deferrals would be "paid back" by the affordable housing fund as it generates expected revenue over a period of time.
At the time, Councilmember Don Williams voiced concern over the density of the project, calling it an example of "incremental excess."
Williams again voiced opposition to the current project saying he was not comfortable deferring impact fees.
"We're in a very uncertain position right now with a lot of unknowns. Impact fees have to be borne by someone. We're spending money before we have it. I'd defer this until the (city's financial) situation is more stable. It doesn't add up for me."
Councilmember Michael Dunsford pointed out the lack of housing for the town's employees, and two new resorts coming online in the next couple of years.
"This is an opportunity for us to catch up on providing workforce housing. In the bigger picture, we as a city, need housing so the 400 Silverado Trail resort, and businesses in town, can be well-staffed so people keep coming back. It's going to cost us, but if they are not going to build, we're not going to get the impact fees anyway."
Zac Tusinger, planning director, noted that Calistoga has satisfied its Regional Housing Needs Allocation (RHNA) through 2022, and is close to satisfying the general plan housing element.
During the next round of RHNA, however, Calistoga's obligation is expected to be significantly higher, and either the Eddy and Earl or Lincoln Avenue projects would count toward fulfilling that, Tusinger said.
Mayor Chris Canning said though not realistic he would like to see both projects brought to fruition, and the Lincoln project provides more units at a lower cost per unit.
"There are a lot of 'what if's' but if we wait for all this (COVID-19 fallout) to be done, we'll be further behind. The community has said time and time again housing is what we need. Deferring the impact fees is not the same as the city writing a check, and it puts no pressure on the general fund," he said. "My deep concern is that we say no to this now, and then don't have another affordable project ready to go. This is about as turnkey and shovel-ready as you get."
Be the first to know
Get local news delivered to your inbox!