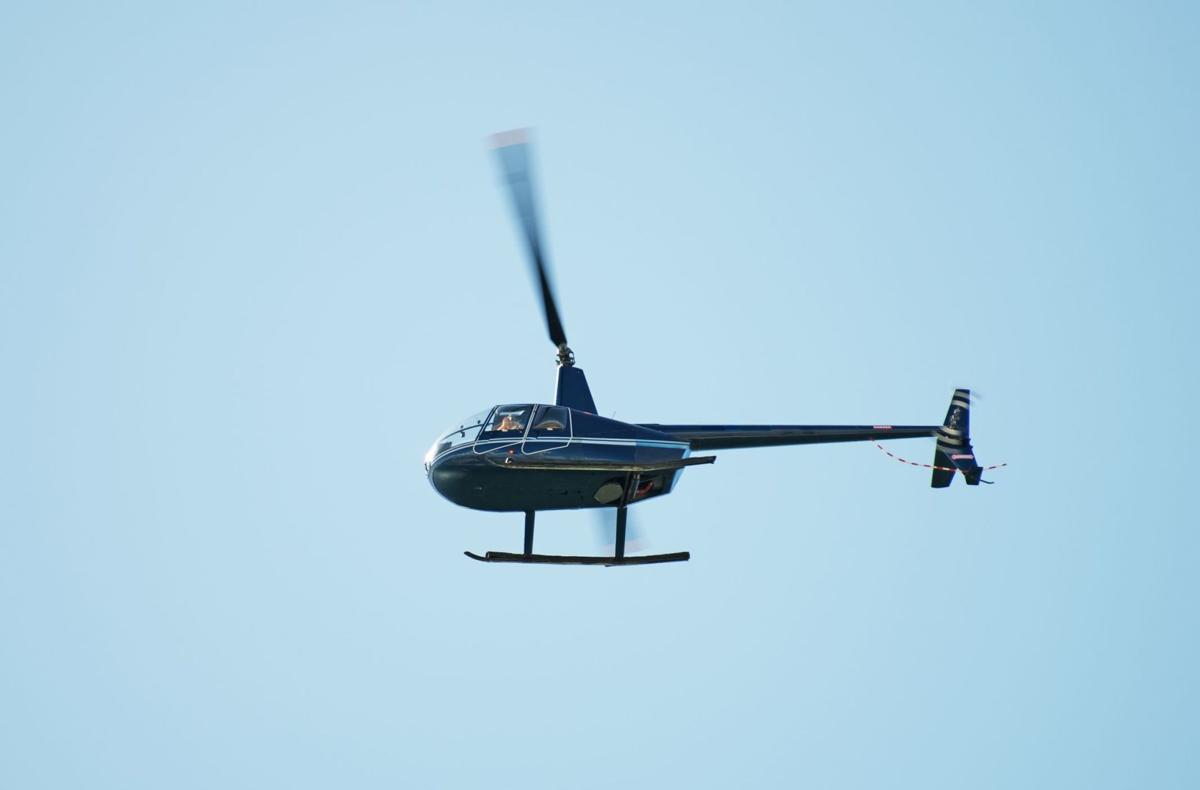 A friendly crowd sang the praises of Measure D during a public forum organized by the measure's supporters in St. Helena on May 9.
Just under 20 people attended the event organized by initiative sponsor George Caloyannidis and members of Napa Vision 2050, who are seeking to ban private-use heliports and airports in most of Napa County.
Organizers invited Measure D opponents State Senator Bill Dodd and St. Helena Vice Mayor Peter White, but both sent word that they couldn't attend. Dodd said the forum conflicted with his legislative duties in Sacramento, and White is at home recuperating from knee surgery.
Caloyannidis said heliports destroy neighbors' peace and quiet, disrupt animal life and pose a serious safety hazard, since most helicopter crashes occur within one mile of a heliport.
He also pointed to the time county staff and the Planning Commission have spent on Jason Palmaz' application for a private heliport on Mount George. Citing the seeming lack of interest in establishing heliports, Measure D opponents have called it a solution in search of a problem, but Caloyannidis said that misses the point.
"Dodd says Napa County has no helicopter problem. This is true," Caloyannidis said. "We want to get ahead of the problem and stop it before it takes hold."
Opponents – including employees at PG&E and REACH Air Medical Services – have also said that Measure D would limit utility contractors' ability to work on power lines during emergencies. Caloyannidis said those commercial activities would be exempted, and the measure is instead aimed at personal helicopter landings by residents and their guests.
Also attending the forum was Cio Perez, who's challenging Diane Dillon for the District 3 seat on the Napa County Board of Supervisors. Perez supports Measures C – the watershed and oak woodlands protection initiative – and D, while Dillon is neutral.
Perez defended the initiative process, which opponents of C and D have criticized as a less than ideal way to enact laws. Perez said initiatives are instrumental in "helping the citizenry guide the politicians and not the other way around."
Mike Hackett, one of the authors of Measure C, said initiatives like C and D are all about citizens "taking back power that's been usurped by our government."
"What's the problem in Napa County? Why are we seemingly headed down the wrong road?" Hackett said. "Because there's too much power in too few hands."
Be the first to know
Get local news delivered to your inbox!