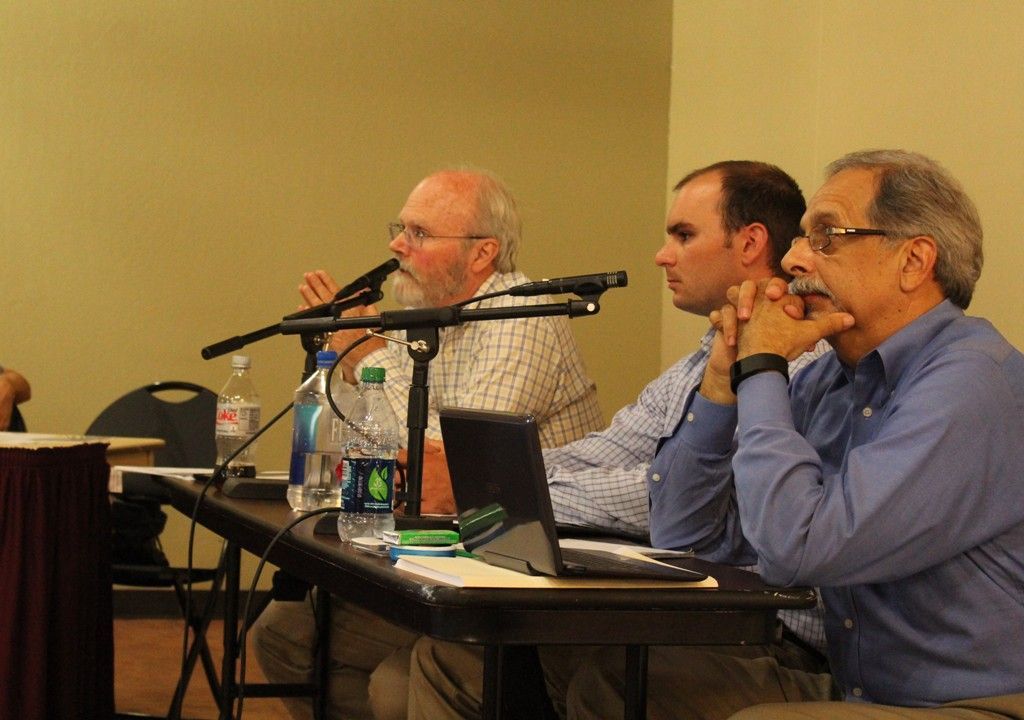 Napa County Fairgrounds is about to enter into market feasibility analysis of its planning, programming and facilities to determine what renovations might be needed to better utilize the property, officials announced at a meeting last Thursday.
"We're very excited about this," said Carlene Moore, CEO of the Fairgrounds. "The board has been working on long range/strategic planning since 2010. Throughout that process the condition of the facilities has been discussed as well as assessments of our various enterprises. It was in 2013 that they set a goal 'To create a master plan of facilities and programs that strategically develops our business enterprises.'"
The companies — RCH Group from Rancho Cordova and A. Plescia and Co. from Sacramento — hired to conduct the analysis are experts in fair programming and fairgrounds design. Together they've worked on such projects as Cal Expo in Sacramento, Solano County Fair in Vallejo, San Benito County Fair in Tres Pinos, Cloverdale Citrus Fair in Cloverdale, Placer County Fair in Roseville, and Madera District Fair in Madera.
"Every fair is unique. Every community is unique. We will … focus on the needs both short and long term," said Andrew Plescia of A. Plescia and Co.
The analysis will include an evaluation of the potential of the fairgrounds, identifying the programmatic components, looking for new or expanded revenue, understanding how the facility is used, and identifying potential funds or partners for any new or improved facilities.
"We use an input-driven approach. We don't have any preconceived ideas," said Taylor Bollinger, associate principal of RCH.
"The market feasibility study for the events center is already underway and we expect to be holding various stakeholder meetings mid-September through November, including opportunities for public comment along the way. The public meetings will be noticed and advertised, so we want readers to stay tuned," Moore said.
The anticipated time frame for conducting the research for the assessment is about four months.
The companies will evaluate the fairgrounds through data, physical, operational and the financial state. They will meet with representatives from the county, city of Calistoga, vendors and users of the fairgrounds to understand who uses the facilities – including the race track, event center, golf course and RV park – for what, and how, as well as looking at the revenue and operational structure.
"We have three very interested parties. The county owns the land, it is managed by the Fair Association, and it is in the heart of the city," said Bob Beck, chairperson of the Napa County Fair Association.
Any improvements or new facilities will be coordinated collaboratively, Plescia said.
Some fixes may be small and simple, Plescia said. For example, he said at one of the fairs they worked on some users complained about the sound system, which turned out to be a relatively easy and inexpensive fix.
"Sometimes it's not always the big fix," he said.
This part of the project is "to create the master plan and while part of their analysis will include identification of sources of funding with philosophical discussions around next steps to secure it, we have not specifically engaged them to negotiate funding relationships on our behalf" for any improvements to the Fairgrounds, Moore said.
The board set a budget of $100,000 for the project, which includes development of a master plan as well as a market feasibility study of the events center — meetings, conferences and special events. Of that, 25 percent comes from the Fair Association and the other 75 percent from fundraising efforts, she said.
"To date we're at $75,000 raised; $25,000 committed from the Fair Association; $25,000 donation from Napa Valley Community Foundation anonymous donor advised fund; and $25,000 grant from Calistoga (Tourism Improvement District) Committee," Moore said.