Public invited to discuss new Veranda Hotel in Calistoga on May 31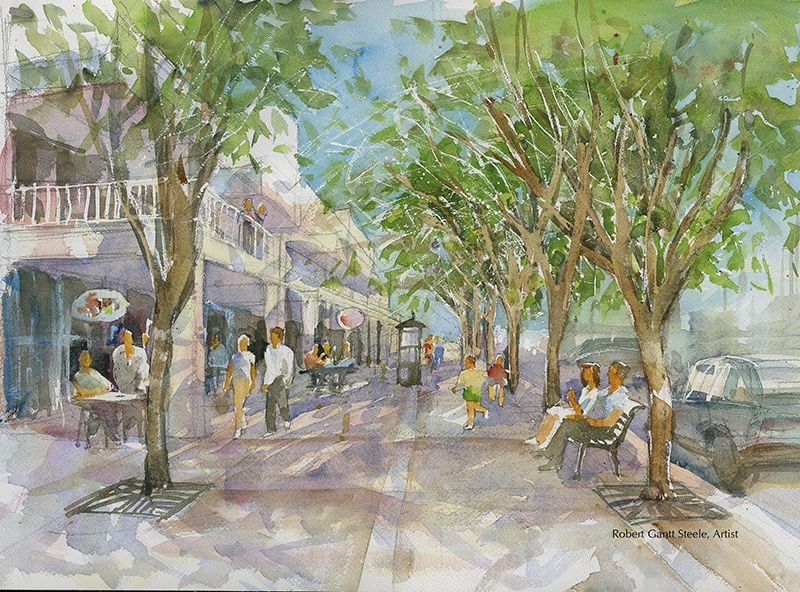 UPDATE: The date for the meeting has been changed and is now being held on Thursday, May 31, starting at 7 p.m.
John Merchant, owner of Indian Springs Resort, and his family are inviting the public to attend a meeting next week to share their thoughts on the family's proposed project called Veranda Hotel.
The 170-guest room Veranda Hotel is proposed to be on a 10-acre site Lincoln Avenue next to the Calistoga Depot in front of the Gliderport. Plans now call for the front of the hotel to be lined with trees, cafes, flowers, fountains and street seating. There will be parking for 396 behind the hotel, and an additional 80 parking spaces on Fair Way and Gerard Street.
The hotel would have a one-acre flower courtyard for brunch, music, dances, theater and December ice skating, according to a plan Merchant provided.
Hotel employee housing would include 22 apartments for employees to occupy, and he projects the project to produce an additional $3.3 million in hotel taxes and $3 million more in property and sales tax.
They will build an emergency egress for the two mobile home parks situated behind the property that currently only has egress out to Brannan Street. There will also be a new sidewalk to connect the mobile home parks to downtown Calistoga.
The new construction will be built to LEED standards with solar panels, and they will assist the city in disposing of reclaimed water through the new laundromat and landscaping.
The meeting on Thursday, May 31, will start at 7 p.m. and be held at the Barn Building next to Sam's Social Club at Indian Springs.