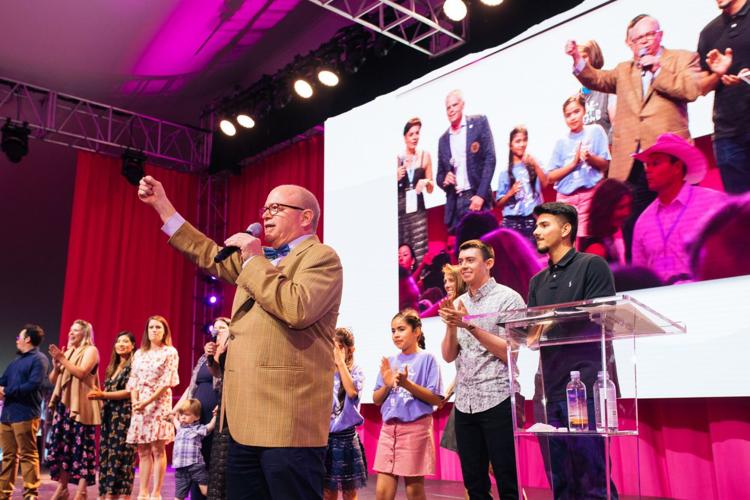 Setting up for the live auction, always held the first Saturday of June, begins at 2 p.m. the previous Monday. This year, it fell on Memorial Day.
First, the large auction tent is laid out, staked and heavy equipment is used to raise the 80-foot-high tentpoles. Crews from Bright Event Rentals take about eight hours putting up the tent, and after that, crews put in the infrastructure – stages, lights, audio — starting on Tuesday and finishing by mid-morning Friday.
"While the auction tent is being installed and set up, we add décor elements," King said, including "staging, risers that people sit on, all the tables, chairs, linens, glassware, serviceware and table signs."
Additionally, on the Meadowood property, crews are also building two complete full kitchens, one that is exclusively used for the dinner service. The other is used for the live lot display food and auction tent bites, King added. "It takes infrastructure to cook a thousand portions of anything and we do it three times. We need a complete kitchen for that."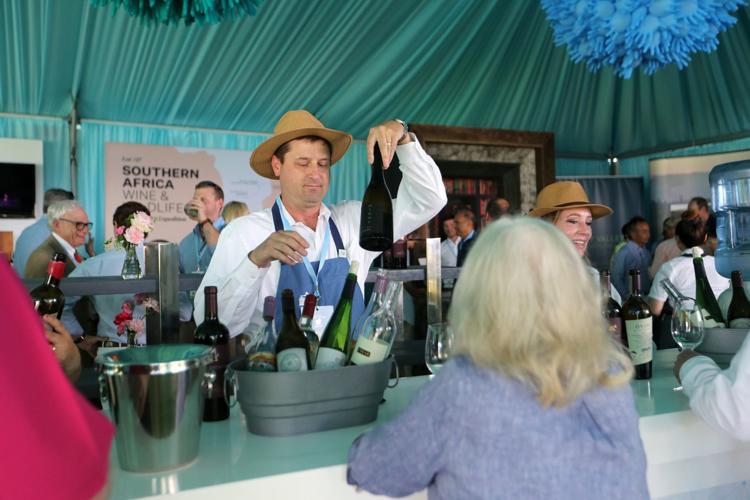 Also constructed is a stage, complete with sound. "On top of all that, we have to bring in our own generators, all of our HVAC since the main tent is air-conditioned, all of the audio, the lighting and production needs power as well. We bring in 15 full-sized 300 kilowatt generators to run the event as a whole," King said.
"I could power St. Helena for a week with the generators I have on the golf course," he added, because, they also include 20-foot refrigerator boxes for storing wine, ice and water. "We build a city and we do it in five days," King said.
Saturday's guest list includes 900 people, including vintners. Additionally, there are 50 to 60 culinary staff, probably 100 service staff and another 300 volunteers throughout the day.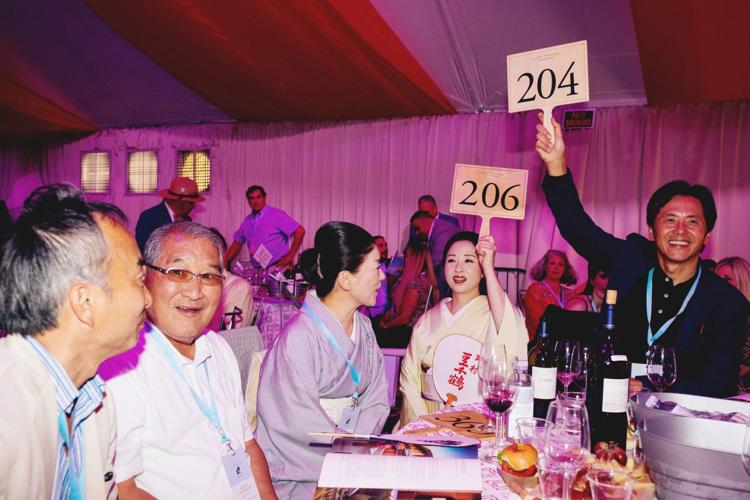 You have free articles remaining.
Saturday's event is from 2 to 9 p.m., but volunteer shifts are staggered, starting at 9 a.m. and continuing until midnight.
The event could not happen without volunteers. Leonards said, "The volunteers are bringing that community pride into the event. They are getting the community involved. We have great community members who have been volunteering for years."
Another crucial team are the 30 volunteer sommeliers, who come from all over the country. They pay their own way to get to St. Helena, they pay for their own hotels. "It is truly a way for them to give back to the event and give back to the community in their own way," King said.
"They also get to be part of the event and serve our guests, to make sure the wine is treated with the respect it needs and served in the proper way," he added. Opening and pouring a large-format bottle, for example, is challenging and King said, "We want to make sure our guests get an elevated experience and also the wines get the love they need."
Munson said the somms are split into three groups; one of the somms was near the table where vintner Kenzo Tsujimoto and his wife, Natsuko, were seated. "He actually spoke Japanese and that was great, because he was able to work with the Kenzo table and all of their guests from Japan," she said.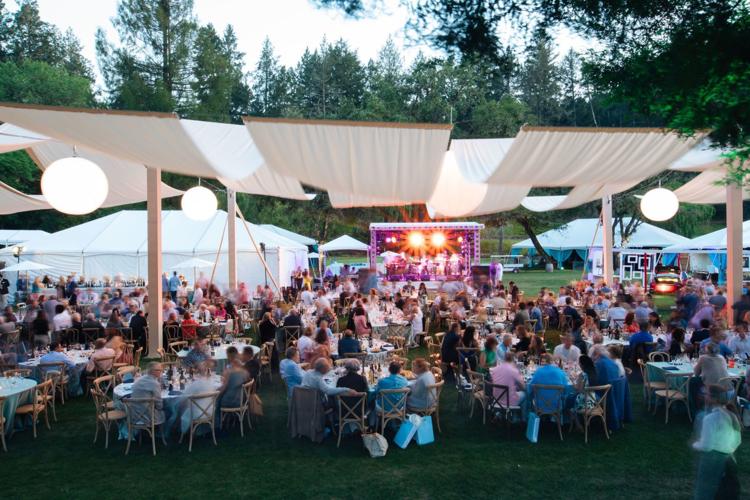 Chef Alejando Ayala is Meadowood's event and banquet chef and he is the culinary master for Auction Napa Valley. "He started at Meadowood as a prep cook, 30 years ago," King said. "He does not get the recognition or kudos that he truly deserves. He's incredible to work with."
The Napa Valley Vintners team is off the golf course by 5 p.m., Tuesday night – less than three days after ANV ends. "At the same time we were wrapping up, Meadowood is bringing in their contractor to redo the golf course. It is really high-quality sod that needs to be watered and maintained every day," King said. Obviously, it is not watered or maintained during the seven days of Auction Napa Valley, so it needs to be replaced.
"Crews take out all the sod, fix the irrigation, and bring in an acre and a half of new sod. It's about two weeks before you can play the course and never know anything was there," King adds.