Mitchell Egert doesn't have a degree in science or engineering. As a matter of fact, he spent the last few years in the wine and hospitality business in Calistoga, most recently as manager of Amaro Italian Kitchen. But when the Calistoga Department of Public Works put out the word over the summer that it was looking for a water conservation technician, Egert applied immediately and got the job.
A self-declared advocate for conservation and a community activist, he says, "I'm the guy who walks around town rescuing plastic containers out of the trash and putting them in recycling bins." It was a perfect fit.
Now, Egert spends his days advocating for water conservation in Calistoga, doing everything from creating flyers and door hangers, manning a booth at the weekly Farmer's Market, to installing the giant banner strung up above Lincoln Avenue to educate the community in English and Spanish on how we can all conserve water during this extreme drought.
Support local news coverage and the people who report it by subscribing to the Napa Valley Register. Special offer: $1 for your first 6 months!
"Most of my job," says Egert, "is mass messaging to get the word out that there's an exceptional drought; the state had the driest July since 1977. And due to pent-up tourists demand as a result of the pandemic, the city's water usage is up, although it peaked in May after the state declared a drought emergency and asked consumers to conserve."  Egert has been handling the entire conservation effort on his own, designing flyers and handouts and other materials from scratch, going door-to-door with flyers, and managing the booth.
Egert says that the city is set to consume 750 acre-feet of water by the end of 2021; an acre-foot is a little smaller than a football field and about one foot deep. Seventy percent of our water is consumed by residents, and 30% is used by commercial entities like hotels and restaurants. There are more than 1,500 water accounts in Calistoga alone, and mobile home parks like Rancho de Calistoga with multiple residents counts as one account. Egert noted, "85% of our economy is tourism." He added that about 40-60% of the city's water goes to irrigate landscaping.
The good news, Egert said, is that in August, the city has seen a 22% reduction in water use compared to the same time last year. 
"We can congratulate ourselves, that's really good," he said. "But again, we really need to keep up the good work and make up for our water consumption earlier this year," when a lot of residents were staying home due to COVID-19 restrictions, and the large surge in tourism so far this year. 
Resorts like Solage, Dr. Wilkinson's, and Indian Springs, just to name a few, are already conserving water and have retrofitted bathrooms according to new California State building codes with low-flow showerheads and toilets, and use recycled water for most of their lawn irrigation. And all water customers have been asked to conserved under Calistoga Stage II Water Emergency Regulations effected last May.
When asked why the city doesn't use more recycled water, Egert said that much of the local recycled water contains boron, a naturally occurring metalloid element that can damage certain plants. The treatment plant is not currently equipped to remove boron. 
At the Farmer's Market booth and at the Public Works Department office at 414 Washington St., you can pick up a free water conservation kit that contains a variety of water-saving products for home use, like a showerhead that switches the spray style to conserve the heat used to warm up your shower, and the ShowerStart TSV, a gadget that can be attached to your shower so that once the cold water gets warm, the flow ebbs to a trickle, saving you hot water until you're ready to get in. Then, you simply pull a cord and the warm shower will start.
There is also a dual-threaded needle spray faucet aerator that can reduce water flow while still producing a powerful spray for sinks, and a heavy-duty water-saving spray hose with seven spray options that will conserve water, especially when you select the lowest setting for misting plants or washing your car. The Toilet Tank Bank is s plastic bag you fill with water and hang on the inside of your toilet tank wall, which saves approximately 80 ounces of water per flush.
As part of the city's conservation plan, Calistogans can also apply for a cash-for-grass rebate and replace lawns with low-water-use plants and permeable landscape like decomposed granite, and we can also apply for a toilet-replacement rebate.
Egert said if the state has another dry winter, it's important to bank extra water for the future. "I like to say, the water pie isn't getting any bigger; we need to cut it into smaller pieces to conserve," he says.
Cynthia Sweeney contributed to this story.  
Photos: Napa River rises following storms; flooding in Napa County
Napa River rises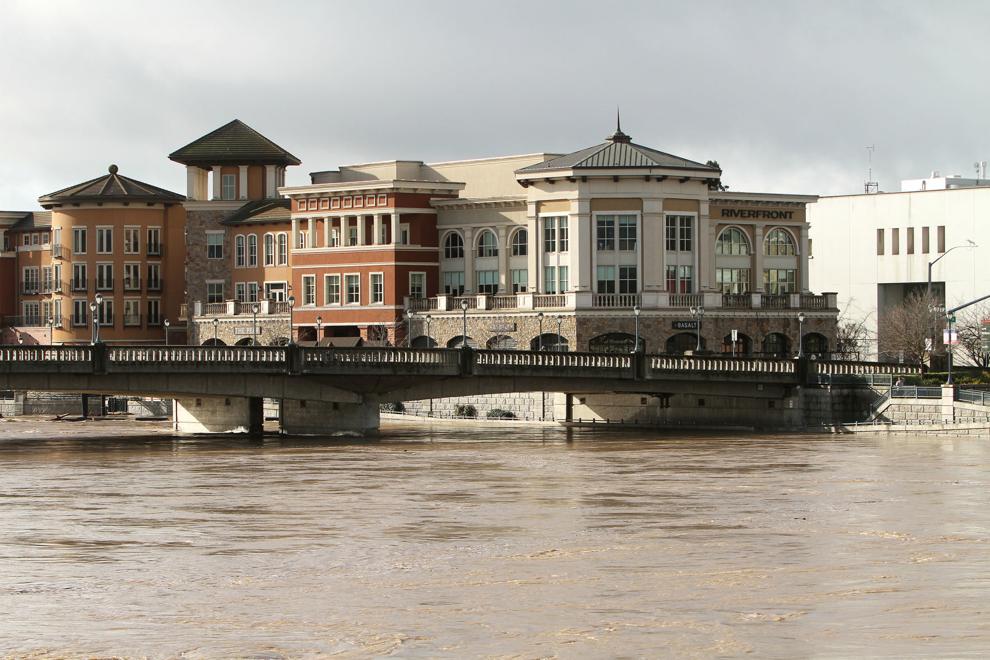 Drone Riverfront flooding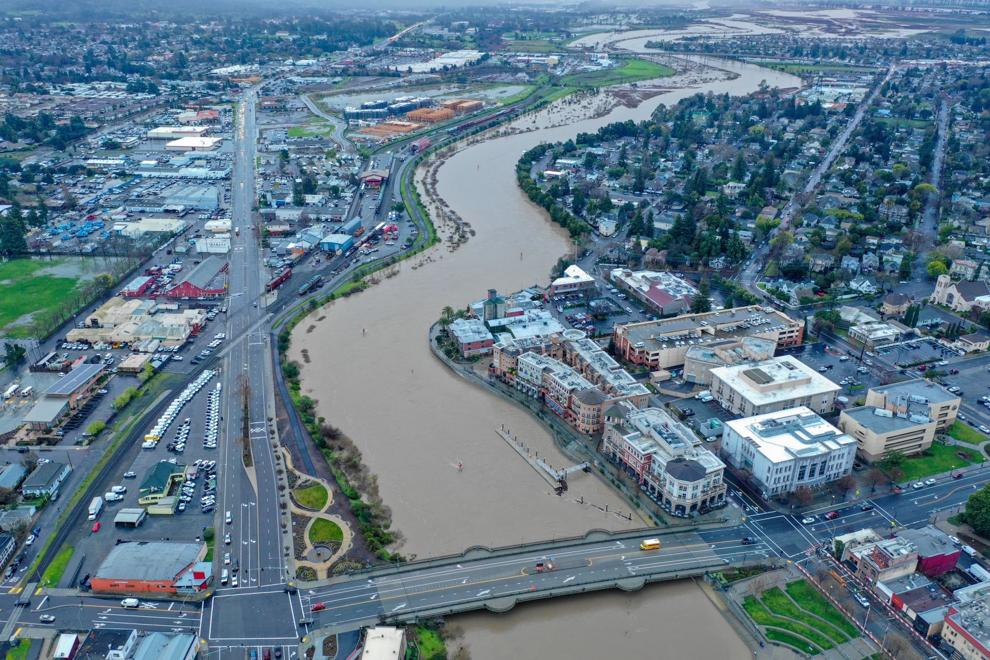 Napa County flooding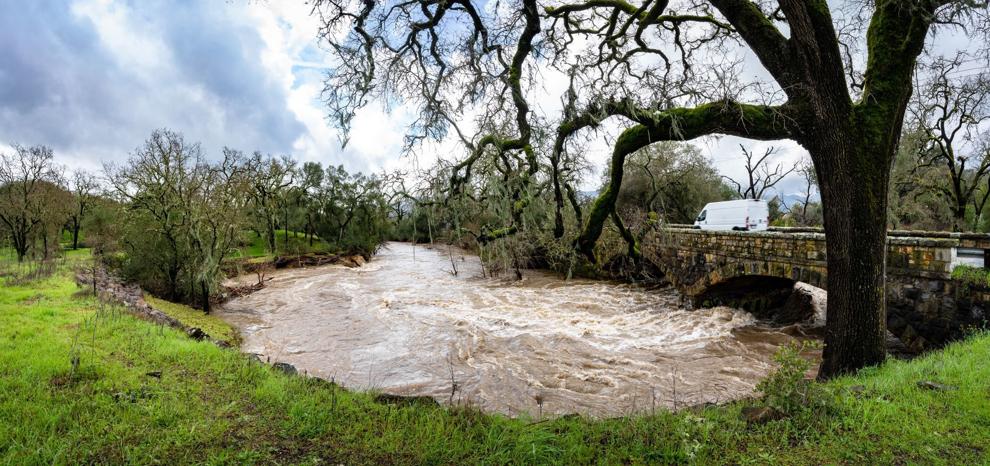 Napa River rises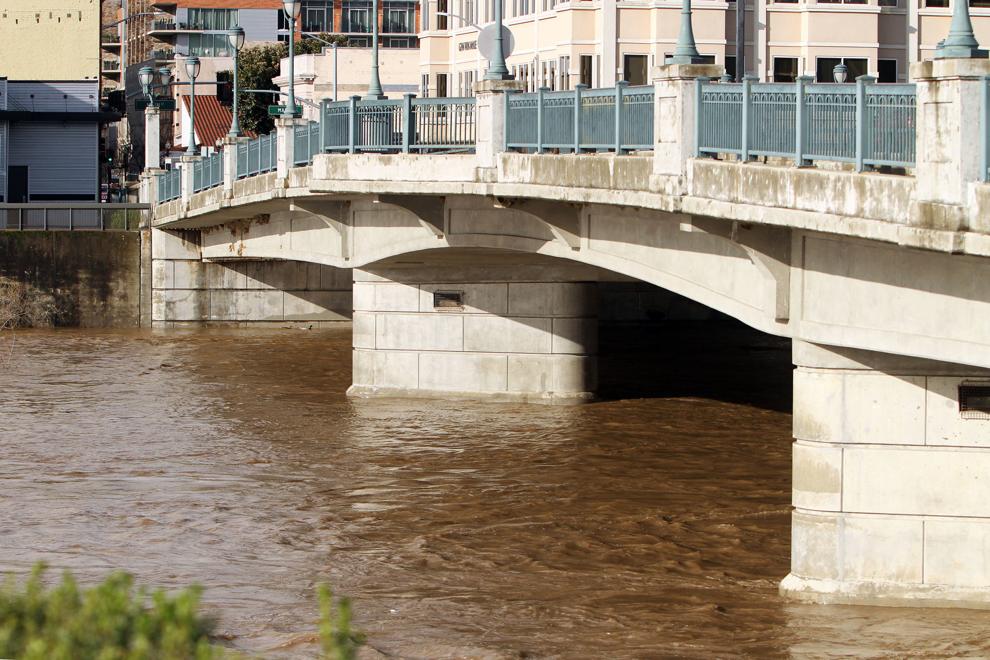 Drone view of Napa River at Oxbow Public market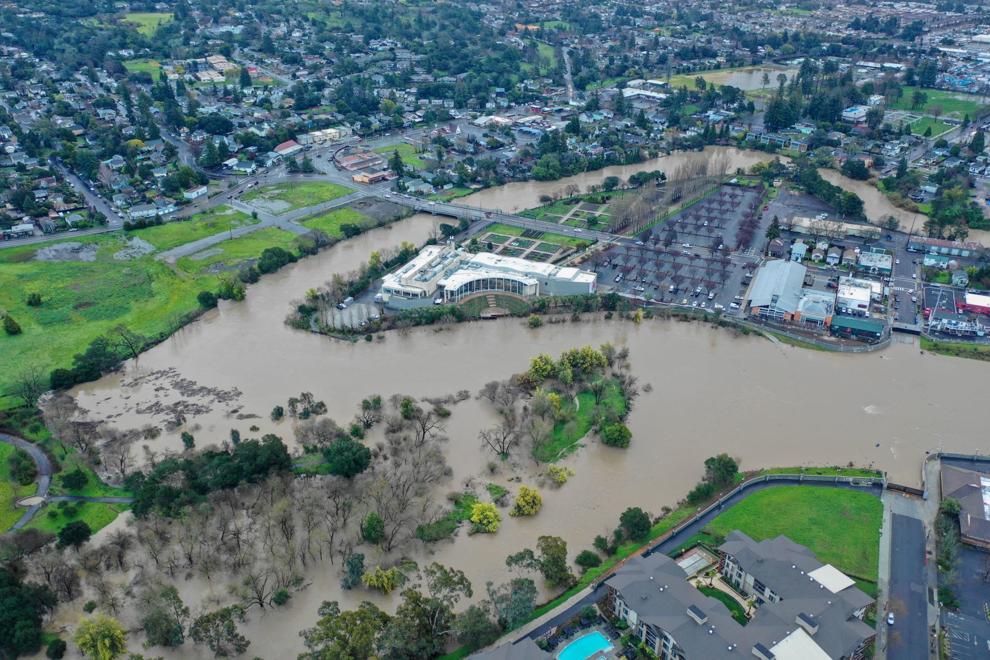 Drone, First and Soscol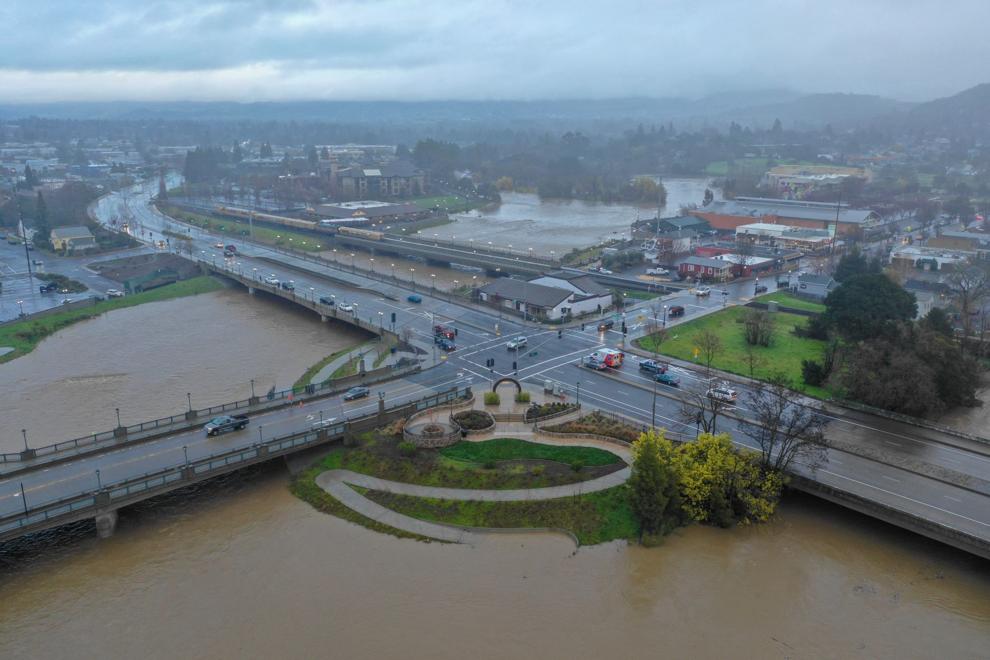 Drone, river and bypass behind Oxbow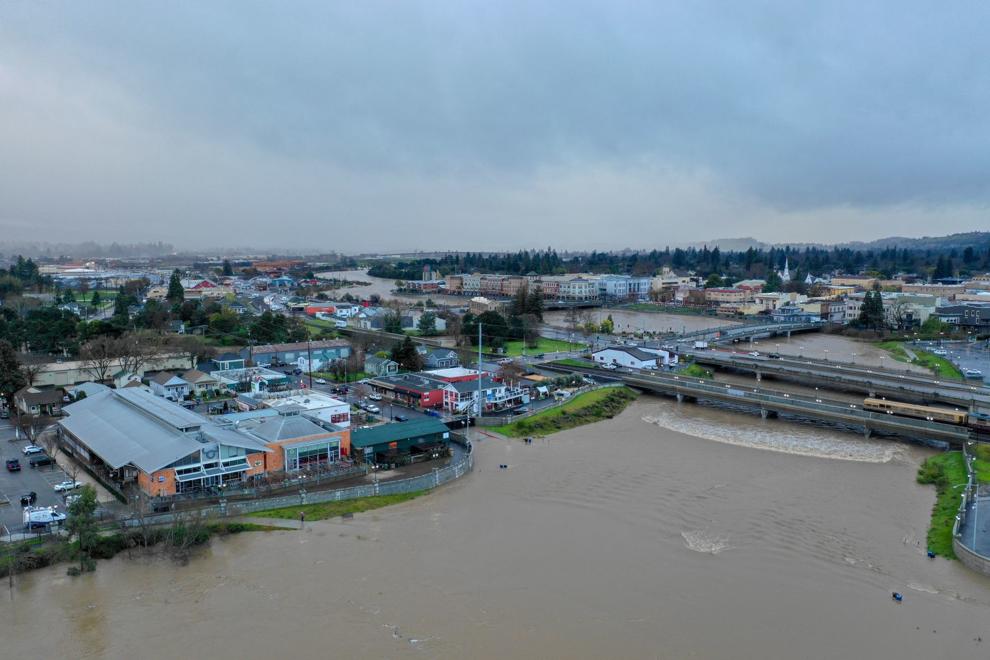 Napa County flooding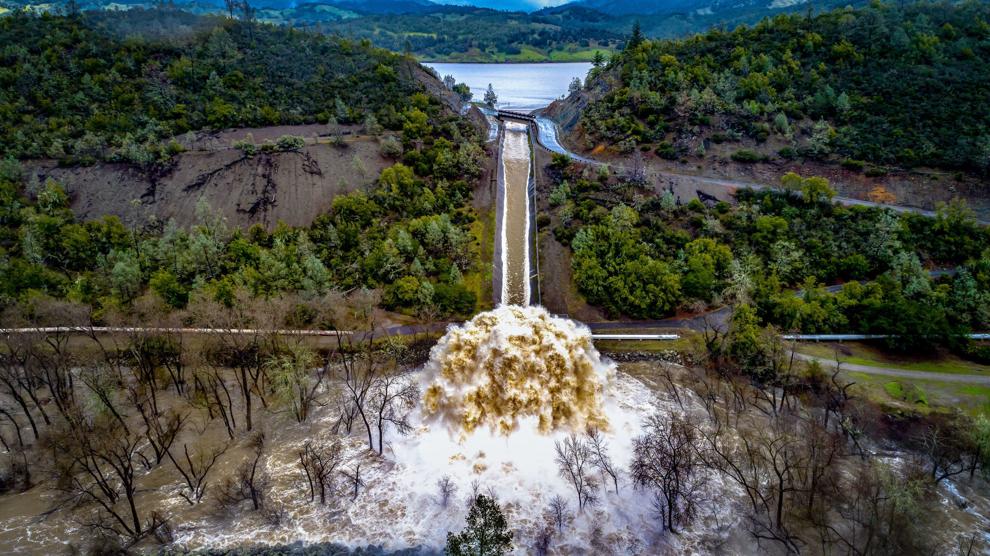 Zinfandel Lane Vineyard flooding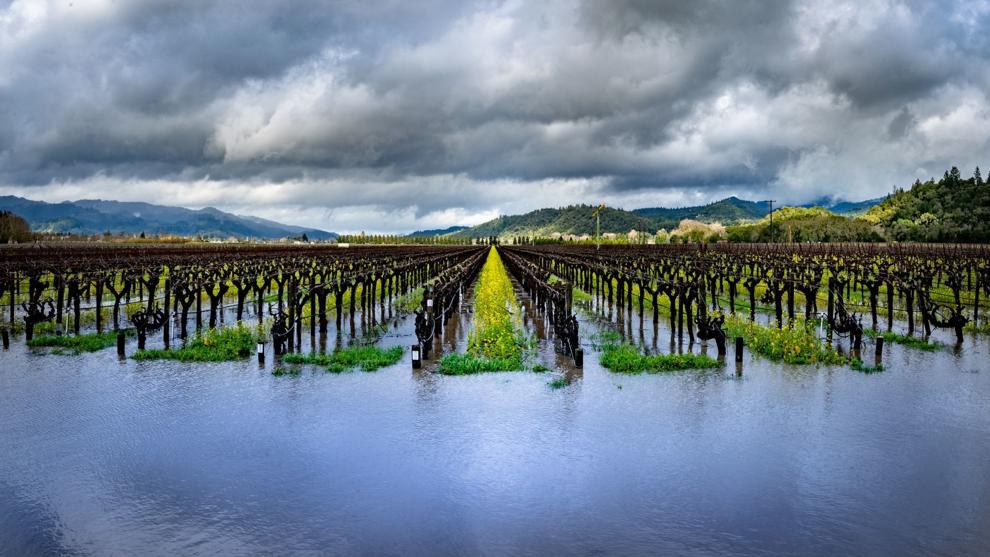 Napa River rises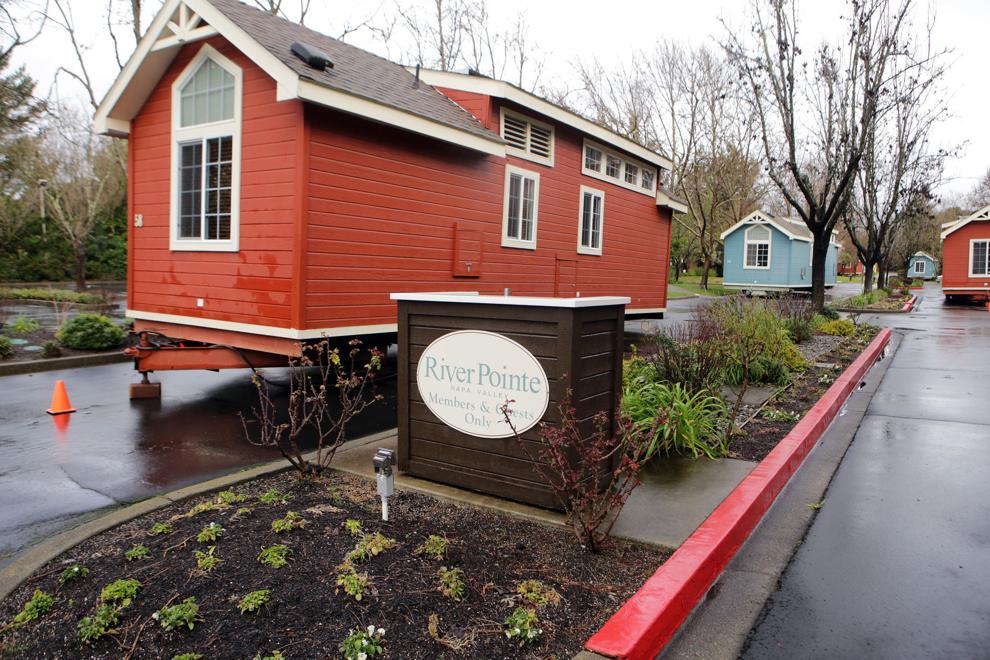 Napa River rises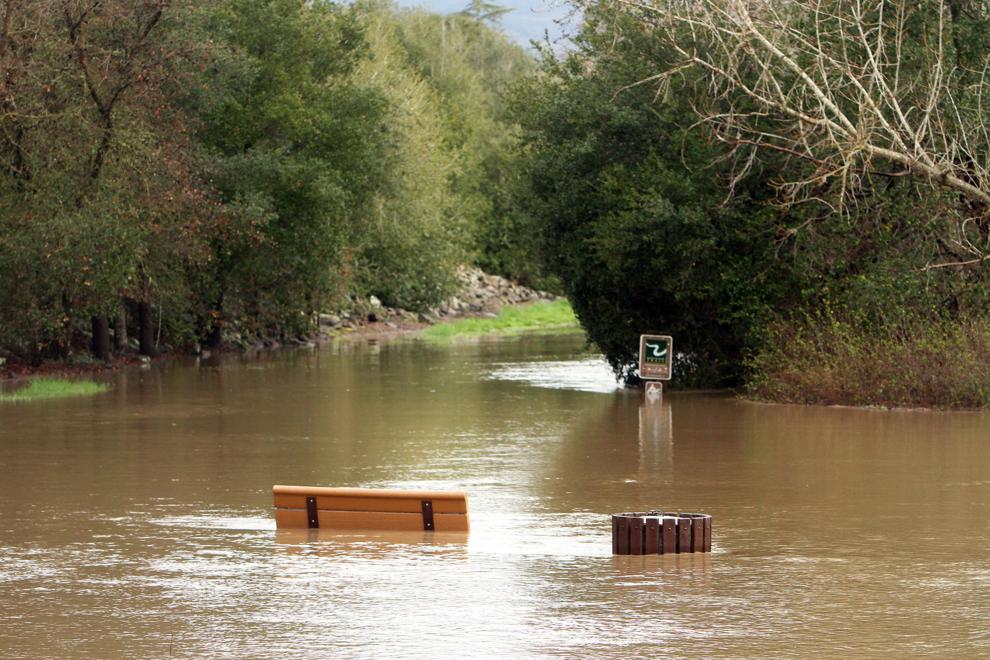 Napa River rises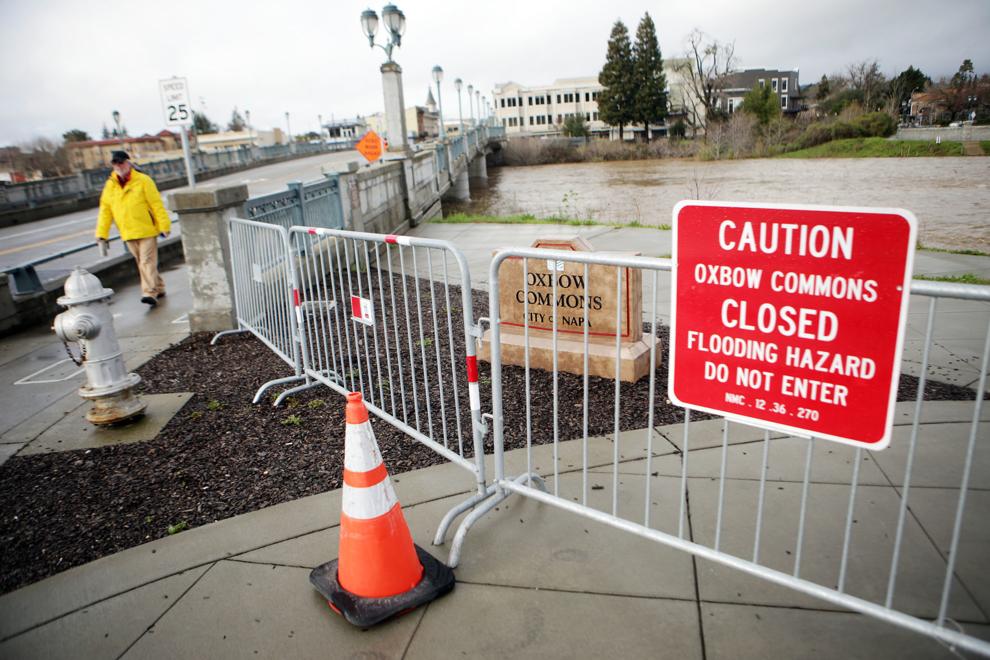 Napa River rises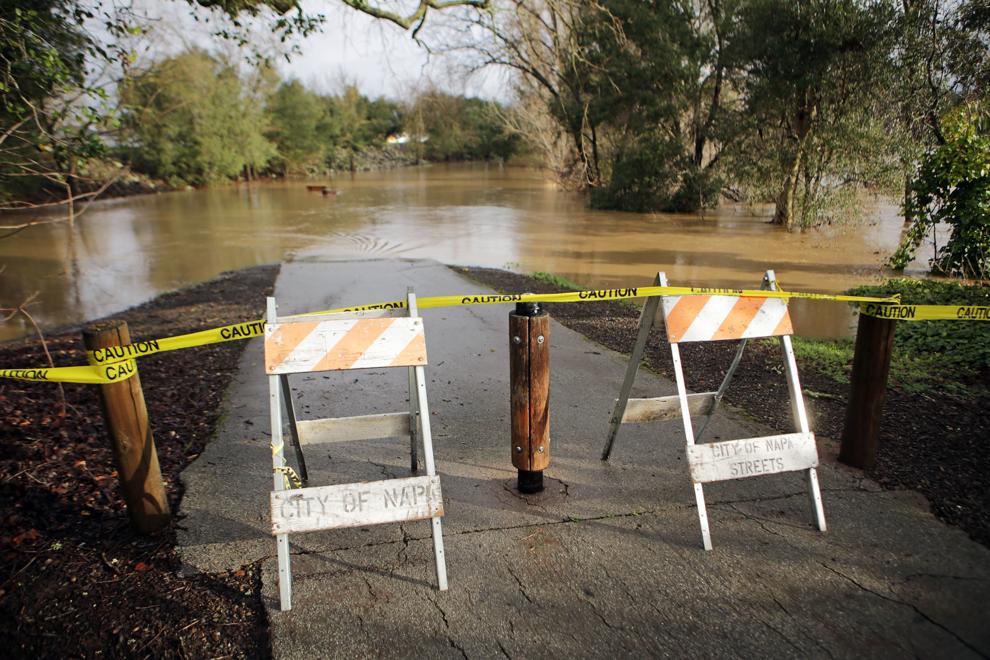 Napa River rises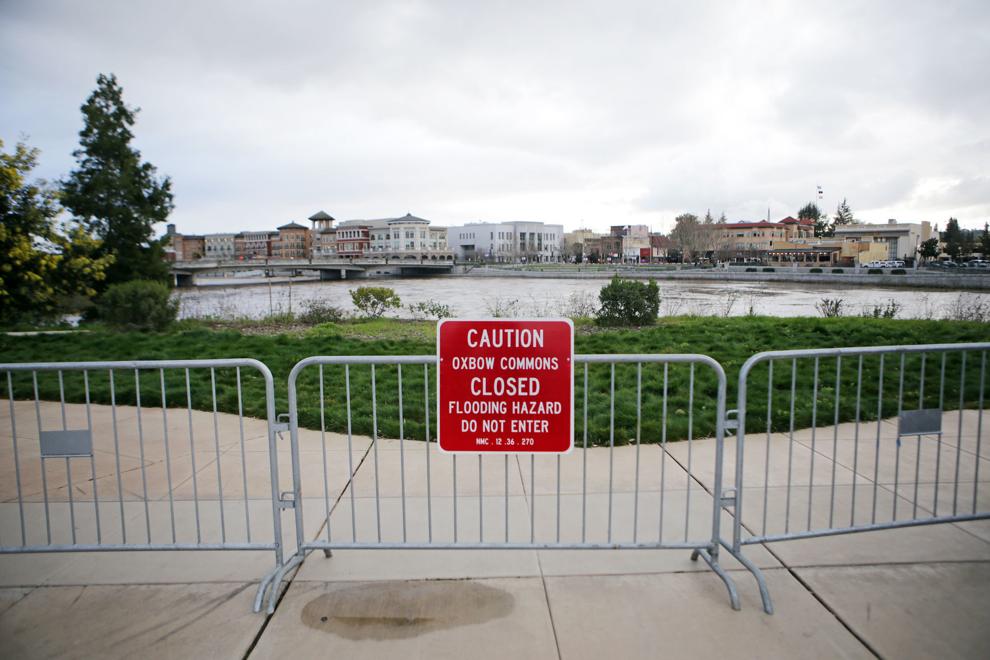 Silverado Trail closure 2/27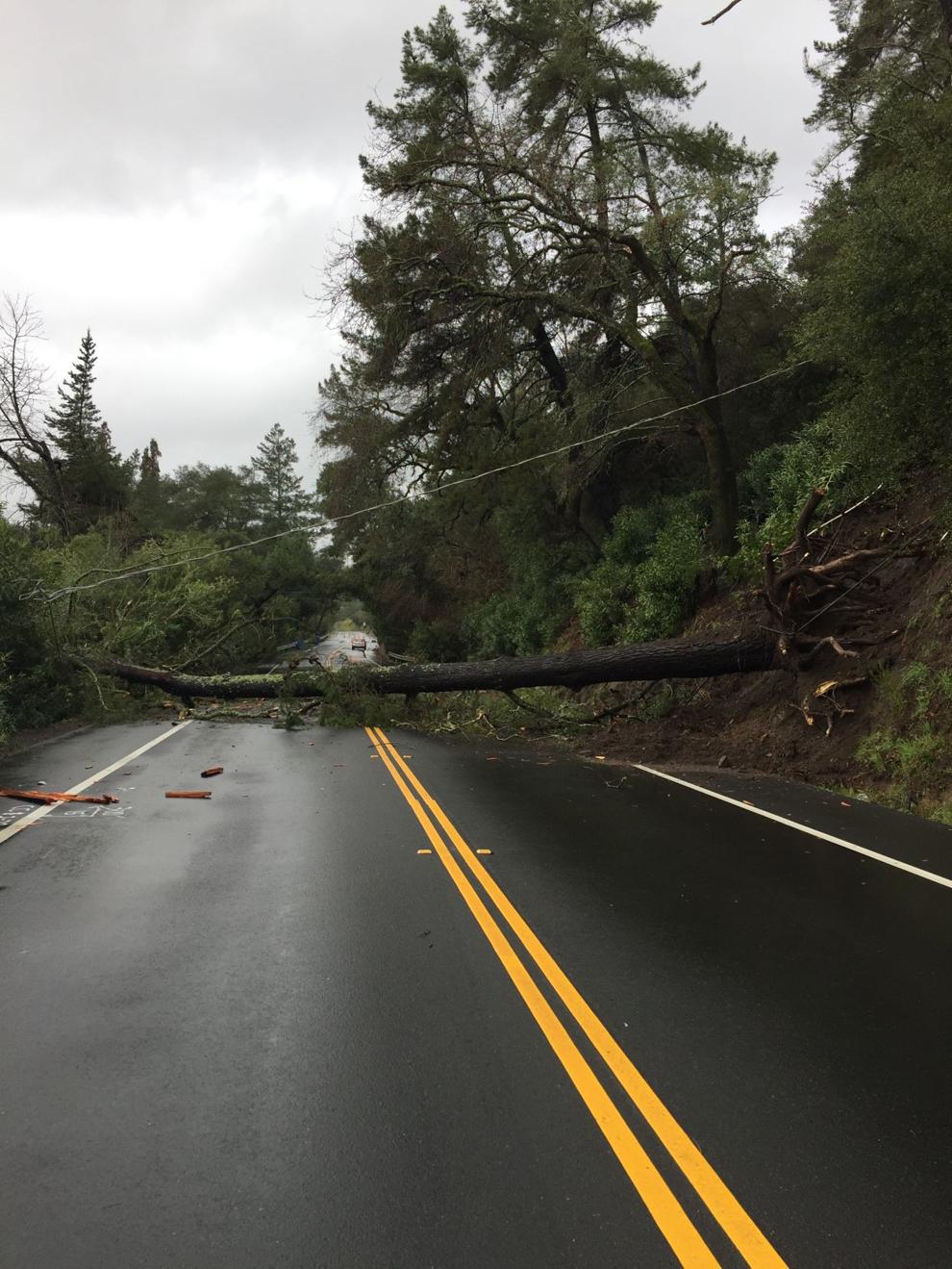 Silverado Trail flooded at Oak Knoll 2/27