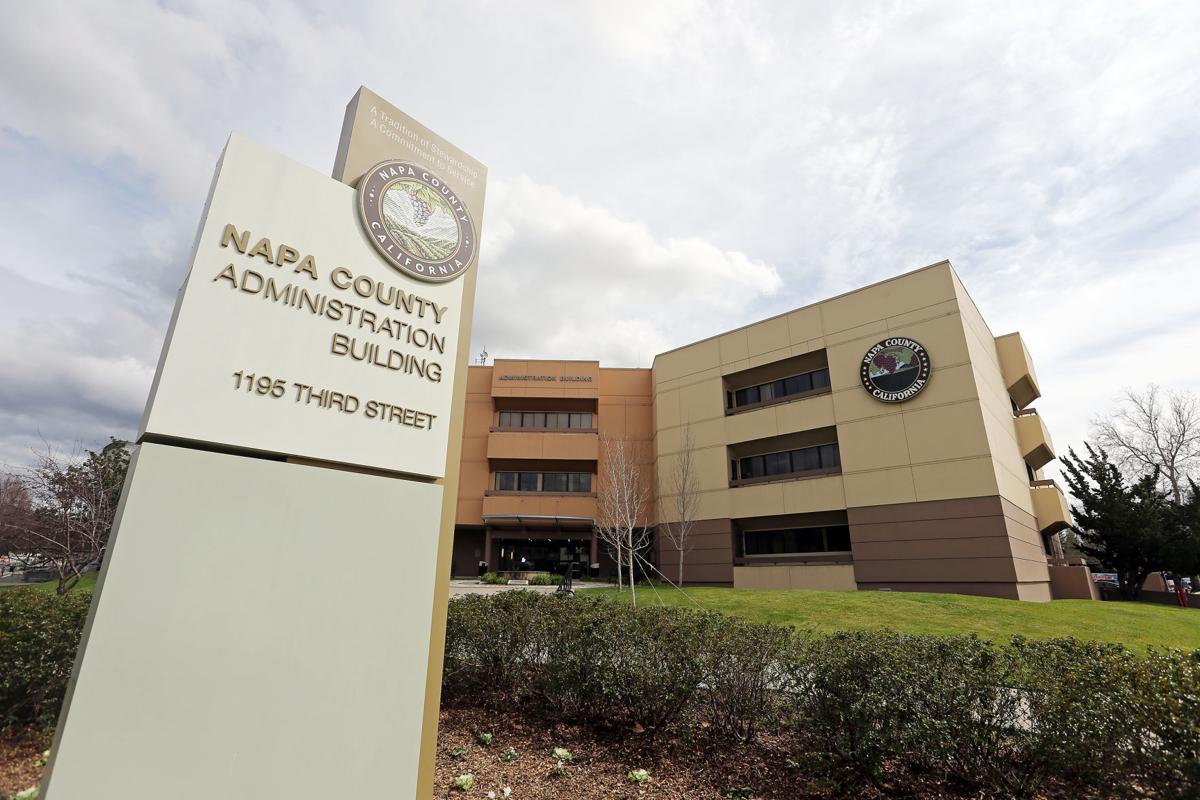 Napa County has settled a lawsuit it brought over a Napa Valley house allegedly used for illegal, short-term vacation rentals, with the owners to pay the county $100,000.
Calistoga Wine LLC and Linda Fotsch agreed to the settlement without conceding wrong-doing. The Tuscan-style house is located at 4099 Silverado Trail near St. Helena.
Napa County Board of Supervisors Chair Ryan Gregory on Tuesday said pursuing an illegal rental court case is a lot of work. The county has been able to do so only a couple of times a year.
"I think to some degree it could send a message to everybody else: 'We could catch you,'" he said. "But I don't think it's enough."
As a step toward doing more, the county intends to hire a company to monitor online advertisements of illegal, short-term vacation rentals, he said. That could happen at the Dec. 10 Board of Supervisors meeting.
"We have very little housing, period," Gregory said. "All housing matters. For me, illegal is illegal and it takes stock out of use for everybody else. We need to do something about it."
Also, Napa County collects a transient occupancy tax from hotels and lodges. County officials say illegal, short-term vacation rentals cost the county tax money.
Attorney Mark Pollock on behalf of the defendants on Tuesday said many of the county's allegations in the Calistoga Wine, LLC case are "just wrong and distortions," though he didn't elaborate.
Napa County prohibits short-term vacation rentals of less than 30 days in the unincorporated areas. Longer rentals are permitted.
Pollock said a number of businesses and entities in the valley rent properties for 30-plus days. Renters might have a wedding there and then go to Yosemite or Mendocino for a week.
"This is confusing," Pollock said. "The statute doesn't say you physically have to be there for 30 days out of the 30 days. But that's how it's being interpreted."
Once a property is rented out, the owners have no control over where the renters sleep. Napa County's statute is poorly drafted and needs work, he said.
Gregory said a lot of illegal vacation homeowners try to work creatively with the 30-day limit. The county hears this story a lot.
"You'll know it when you see it if it's legal or not," Gregory said. "Does it pass the smell test?"
Of the $100,000 to be paid by Calistoga Wine LLC, $33,874 is for civil penalties, $11,268 to reimburse the county for staff time and enforcement, $43,800 for attorney fees and $11,058 for unpaid transient occupancy tax and penalties. Failure to pay or violating the settlement could trigger an additional $150,000 payment.
Napa County received an anonymous tip about the Calistoga Wine, LLC rentals in April, 2017, the county's lawsuit said. The county subsequently sent a notice of apparent violation and filed the lawsuit in Napa County Superior Court in November 2018.
The Napa County Grand Jury in June called on the county and city of Napa to do more to crack down on illegal, short-term vacation rentals. In a report, it said the unincorporated county – the areas outside of cities – has an estimated 450 illegal rentals.
"While officials do what they can to stem the tide of non-permitted rentals, they acknowledge that property owners are one step ahead of enforcement teams," the grand jury report said.
The grand jury also commended the county for taking legal action against illegal vacation rentals.
Be the first to know
Get local news delivered to your inbox!