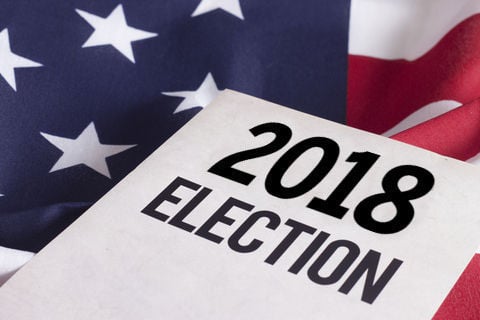 Napa County Registrar of Voters John Tuteur said on Monday that the final, certified Nov. 6 election results probably won't be available until next week.
Immediately after the election Tuteur had said he hoped certification could come this week, but that was never a sure thing. The deadline for certification is Dec. 6.
Election turnout was higher than expected, Tuteur told the Board of Supervisors on Nov. 13. Also, people are waiting longer to turn in their vote-by-mail ballots. That leaves the county with more ballots to count after Nov. 6.
"There's no way we can get ahead of that curve until we actually have the ballots in hand," he said.
The county's last election update on Nov. 20 left most of the races seemingly decided. In the closest race, Gary Kraus led James Barnes by 30 votes – 672 to 642—for a Calistoga City Council seat.
The countywide count at that point was expected to reach about 95 percent of an estimated more than 54,000 ballots cast, boosting election turnout to 69 percent.
A big turnout is the registrar's dream, Tuteur told supervisors.