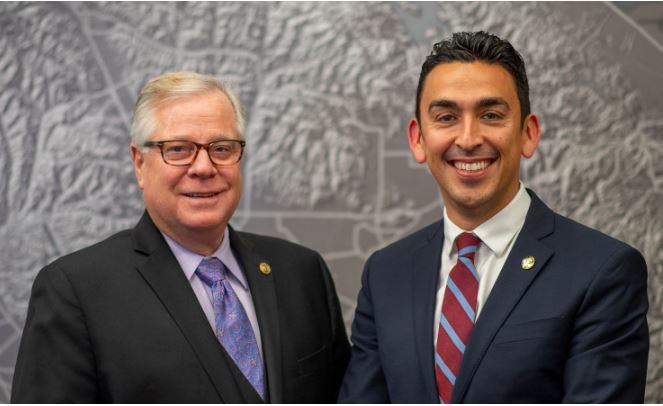 Napa County Supervisor Alfredo Pedroza made a rare appearance at a regularly scheduled Calistoga City Council meeting Tuesday to report on recent activities of the Metropolitan Transportation Commission (MTC).
Pedroza was recently elected to serve a two-year term as vice-chair of the MTC, the transportation planning, financing and coordinating agency for the nine-county Bay Area. It has 21 commissioners, 18 of them voting members and most of them county supervisors, mayors or city council members.
"I am grateful to serve the Bay Area and our local communities during a critical time when striking the right balance between regional and local action is key," Pedroza said in an MTC press release. "We need to continue to invest in our regional transportation networks to improve quality of life, especially as housing shortages continue to put pressure on our infrastructure."
Napa is competing for funding for a variety of projects. Recently secured funds include a $1 million pilot project in conjunction with wineries to incentivize employees to carpool and find other ways to get them out of their cars and reduce traffic.
Other Napa County transit project funds include $20 million for a project at the Soscol junction, and $3 million for improvements to Highway 29 in Carneros in South Napa.
So far, $100 million has been secured for SR 37, and there is another $100 million in MTC funds that Napa County will compete for.
Pedroza said the projects will enhance traffic flow and reduce congestion.
Be the first to know
Get local news delivered to your inbox!