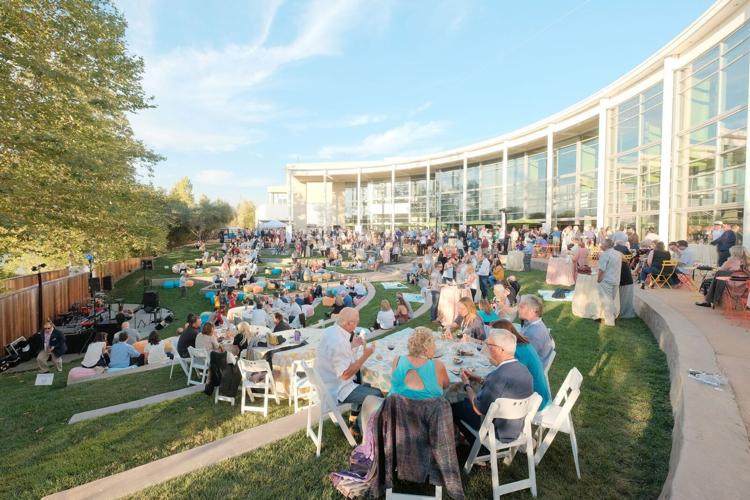 Champagne may suggest a celebration, but you know it's a real party when the sabers come out.
At an anticipated moment during ZD Wines' 50th anniversary weekend on Sept. 7-9, owners Robert and Brett deLeuze raised glinting Champagne swords to the necks of a ZD sparkling wine specially made for the occasion. The brothers were flanked by their similarly armed winemaking team. With multiple cracks and pops, corks were soon flying across the crush pad at the Rutherford winery.
It was a fitting tribute to one of Napa Valley's longer-lived labels. If the mood was festive when the day began, by 3 p.m., it had turned downright "Game of Thrones" wrap party.
ZD isn't the oldest wine estate in the Valley or the first to pull off a big event. But as more '70s-era wineries get set to celebrate half-century milestones in the next few years, they can take a cue from the deLeuze family on how to do it the right way — with a combination of enthusiasm, generosity and imagination to infuse a lively, three-day shindig.
"Our staff have been working their tails off for almost a year to meet the expectations here today. They've done a terrific job," ZD President Brett deLeuze said on the recent Saturday morning as he welcomed about 45 guests to the winery. They'd gathered for a special tasting of Cabernet Sauvignons and a lunch afterward prepared by Yountville chef Chris Kollar. "They're going to continue to be a part of everything that we do here, and they're the reason you're going to feel as we do about the success."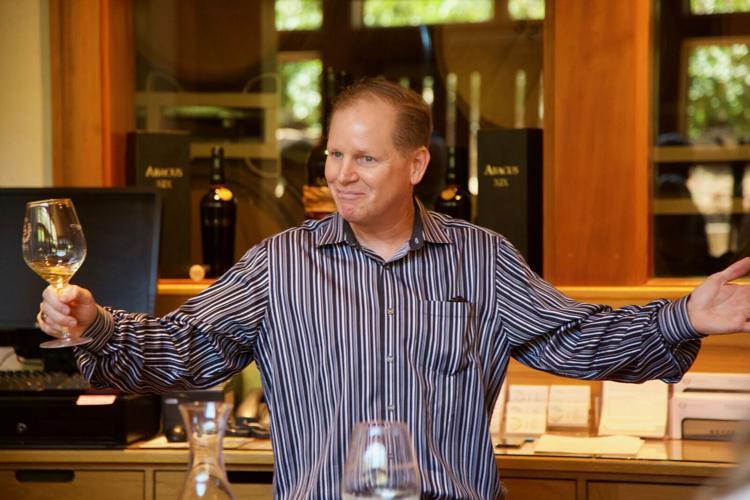 The last 50 vintages have, indeed, been a successful run for ZD Wines. Brett and Robert are partners in the winery founded in 1969 by their parents, Norman and Rosa Lee deLeuze, and Norman's fellow aerospace engineer, Gino Zepponi (thus the "ZD," which, in a convenient twist, is the engineering acronym for "zero defects" and is the winery mantra).
The two men worked rocket propulsion day jobs in Sacramento while they and Rosa Lee created a wine brand from scratch at their original facility, a rented farm building in Carneros. Their efforts paved the way to acquisition of the Rutherford property a decade later.
Today, ZD is a high-profile, 30,000-case winery with organically farmed estate vineyards in both Rutherford and Carneros. From upstairs at the Rutherford facility, the newly renovated Vineyard View Room provides visitors with a sweeping vista across the Valley. With the tasting room downstairs about to go through its own redesign, it's an important piece to ZD's hospitality program, especially to longtime Retail Sales Director Barbie Jamieson.
Longtime vineyard manager
The ZD Carneros Estate just south of Napa is less accessible to visitors. A painstakingly restored 1897 colonial home is set among 30 acres of certified organic Pinot Noir and Chardonnay vines that have been worked since the early 1980s by Rafael Llamas. When Norman and Rosa Lee bought the property in 1996, the Jalisco native came over to ZD as vineyard manager. He has been one of the winery's key people ever since.
"From that time, 1996 to right now, I'm working with them," Llamas said a few days after the anniversary, pointing out sections of the vineyard from the home's elevated porch. "It's really amazing, the change when I started working with Norm. He showed me how to be a better person, because he said, 'We're going to be different. Now we're going to be organic. We aren't going to use any other things that aren't organic.'"
Llamas' son, Rafael "Raf" Jr., grew up in Carneros and has worked at ZD since high school. He proudly backed up his father's expertise.
"I think he's been here for so long because he's been doing something that has been working for ZD, especially with the Chardonnay and the Pinot Noir programs," he said. "I mean, this is our baby, and there's nobody who knows the property as well as my dad."
While the Carneros vineyard contributes significantly to the winery's production, the stately home is only used for special events. To date, none have been more important to the deLeuze family than the anniversary weekend. It was an opportunity to bring ZD's guests — among them charity auction winners, distributors from around the U.S., and longtime friends — up to speed on the current state of the winery and vineyards.
Three-day celebration
The three-part event began Friday evening at the Carneros Estate and was capped the next night in downtown Napa with a party for 500 on CIA at Copia's picturesque back lawn. St. Helena's Chris Cosentino was guest chef that night. He has been friends with Brett deLeuze for several years and goes back even further with the ZD wines.
A long line of guests waiting to sample his pork and duck pâté en croute kept Cosentino at his table throughout the evening, but the Acacia House chef nonetheless observed everyone enjoying themselves.
"There was great music, tons of people, and it was a beautiful space," he said.
As a complement to his rustic dish, he added that ZD's wines "represent the vintage and the grape … which is similar to our philosophy and approach to the food at Acacia House."
The evening's most meaningful moment came when the deLeuze Family Foundation presented checks totaling $100,000 to benefit three charities, including the UC Davis deLeuze Family Professorship for a Non-Toxic Cure for Lymphoma. In the early 2000s, Norman developed a close relationship with his UC Davis Cancer Center oncologist, Dr. Joseph Tuscano, while battling lymphoma. Several months before he passed away from the disease in 2007, he and his family created the Professorship. The deLeuzes continue to support it through yearly ZD-driven fundraisers.
"I mean overall, I think that it went really well," CEO Robert deLeuze said in a call a week later. Taking a break from harvest preparations, the head of winemaking at ZD shared that it was "really nice that we had the fantastic response from our partners in the business and from our customers who attended.
"We were basically oversold on every event, and it made it a little more challenging. But also, you know, it's rewarding. We've got some people out there who appreciate what we're doing, and that's nice to know. I think there are always challenges with events like that. So we kind of overcame, and it all went well. I think a lot of people had a lot of fun."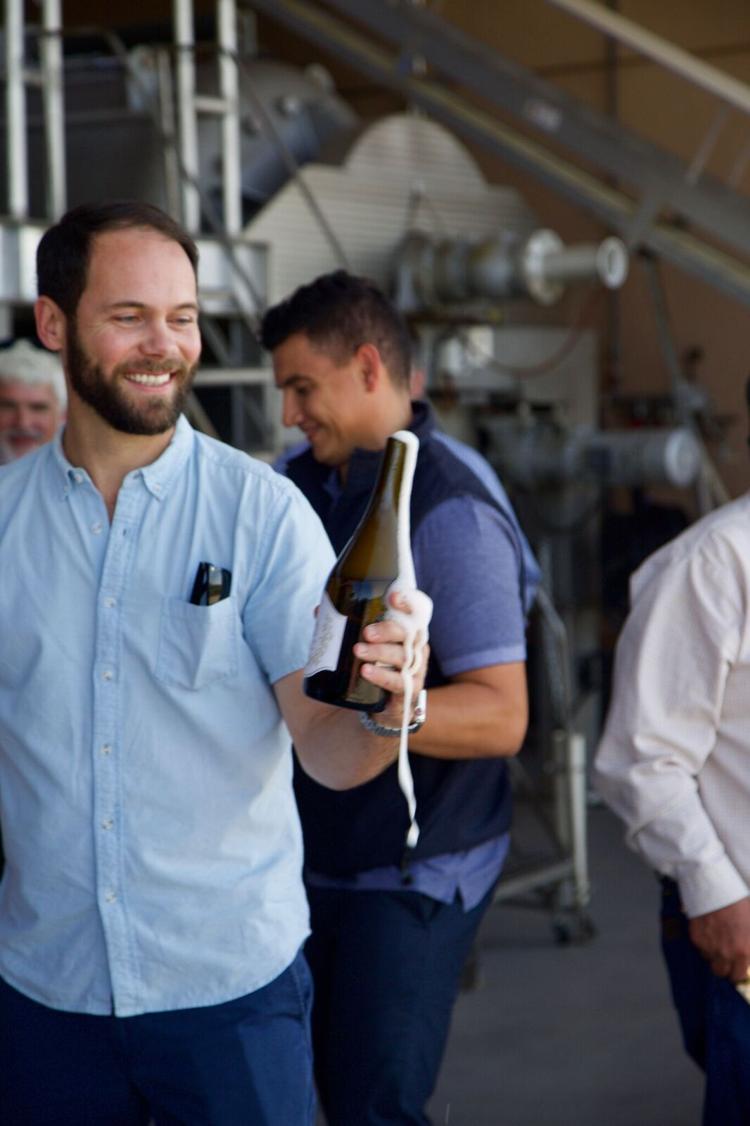 This included the Saturday morning tasters. To their delight, Robert and Brett pulled four vintages of ZD Reserve Cabernet from the winery library, going back to the great 1987, and added the rare 10th and 20th bottlings of ZD's standalone red wine, Abacus.
'Don't screw up!'
Senior winemaker Chris Pisani was tasked with introducing the lineup to an enthusiastic audience. He explained over a microphone that "we really look to have our wines made in such a way, with really good balance, that, when they're first bottled, they should taste amazing, and the way we made them, they should last 30 years, no problem."
Pisani works closely with Robert's son, Brandon, his associate winemaker. When it came time to introduce the signature red wine — ZD's unique, multi-vintage bottling of reserve Cabernet — the younger deLeuze was amusingly humble.
"I was asked to talk about Abacus," Brandon announced, barely concealing a smile. "Usually my dad does this talk. And what he said is, 'Brandon, it's really hard to describe Abacus, and it's going to take a long time. Don't screw up!'" If his father's advice reminded him at that moment of the "zero defects" mantra, it probably wasn't an accident.
Back in his office after the big weekend, Brett reflected on ZD's past half-century. But he was mainly excited about the present and future.
"There's been a great transition in our winemaking as we move forward," he said over the phone, "and from a sales perspective, there's also been a great transition."
He described the next generation at ZD: not just Brandon, but also his niece, Jill deLeuze, and her husband, Scott Billeci, the winery's regional sales manager. Raf Llamas and Hospitality Director Dustin Moilanen also figure into Brett's equation for future success.
"From an extended family perspective, they're all pushing us hard!" he said with a laugh. "I mean, beyond being 'just' a winemaker, Brandon's very focused on quality, which comes from his dad. My dad was a little more casual about certain things. But from our winemaking and marketing perspective, they all care about the details — down to everything."
A toast to the future
The anniversary weekend showed that ZD's sales channels and relationships have stood the test of time. Brett built this infrastructure alongside his mother, who passed away in April, and their 20-year Vice President of Sales, Teresa D'Aurizio. To help guide the next generation, he and D'Aurizio can trace the arc of ZD as a national wine brand.
"For our story moving forward, I totally wish my mom and dad were still here," he said. "They're sorely missed. But you know, we move on. I got used to saying that there are three generations of us working together. It's two now, unfortunately, as of April. But their legacy is huge."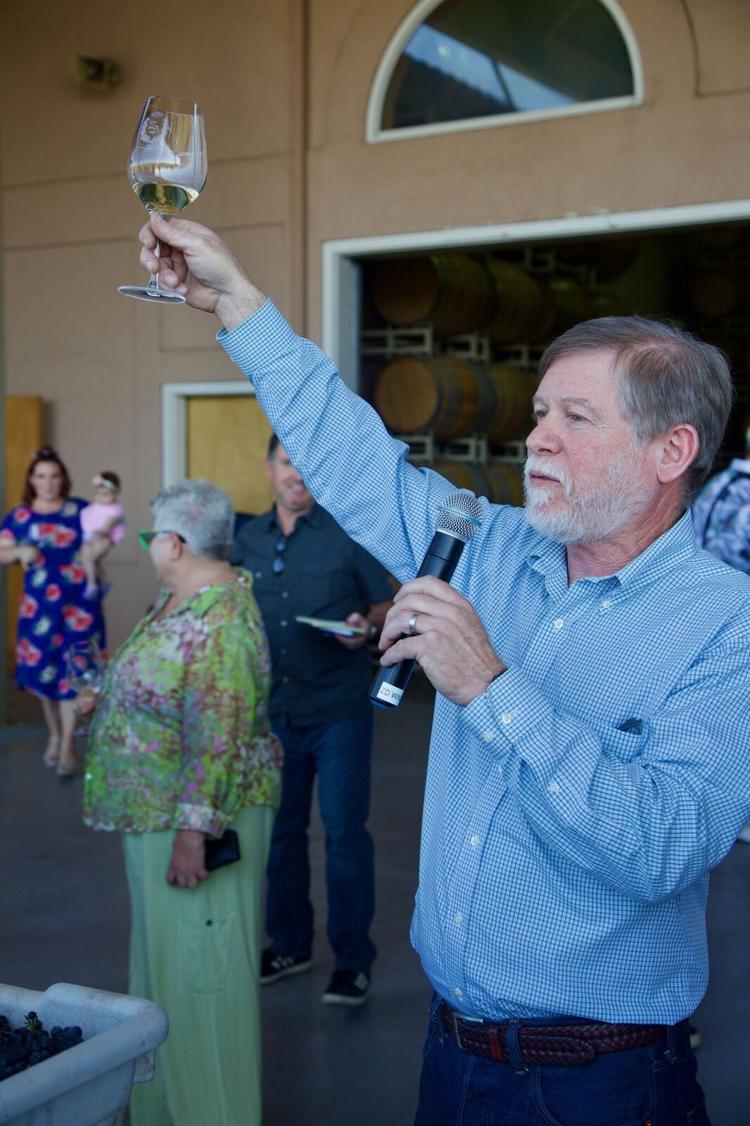 During the sparkling wine ceremony on the crush pad, Robert briefly choked up recalling this important legacy. It was the only time the sabers would come out. ZD's Anniversary Cuvée, a blanc de blancs produced from the Carneros Estate, will only be released, and sabered, once — at least until the next milestone.
Everyone was served a portion of this precious ZD wine, and Robert raised his glass.
"As I always do, I would propose that this year we make better wines than we have ever made, and that we have fun doing it, and that we do it safely," he said. "Cheers."