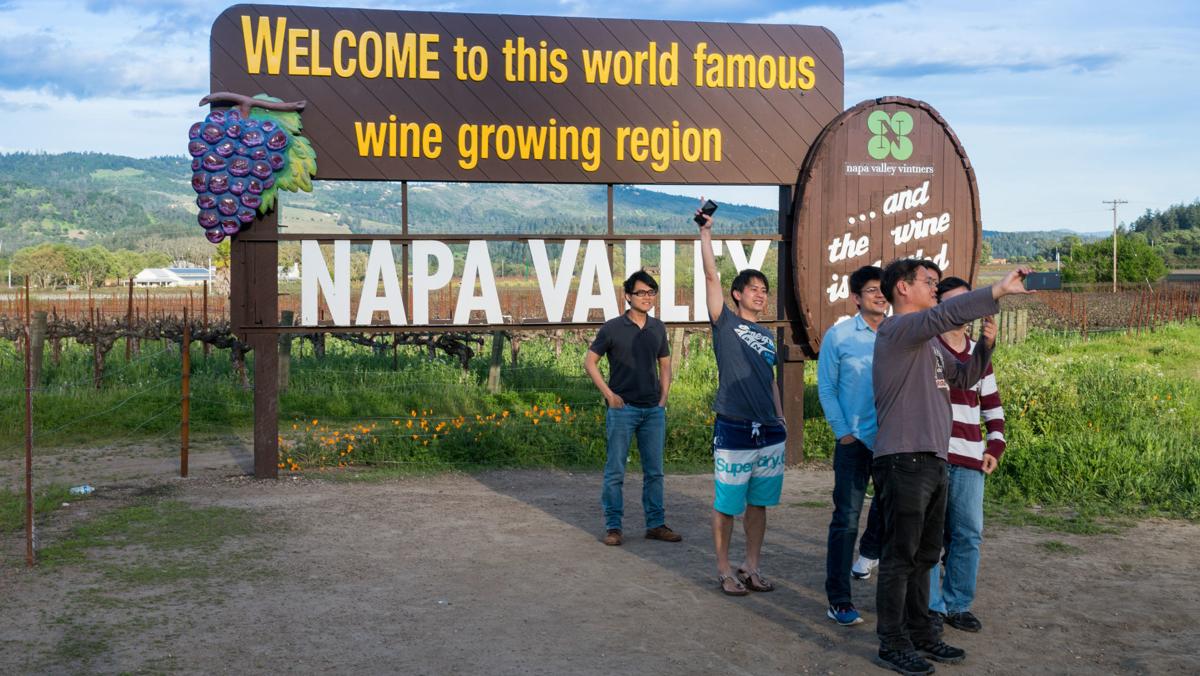 More visitors are spending more money and more time in Napa Valley, leading to higher hotel revenue and daily room rates. And while new local hotels have opened in recent years, occupancy remained relatively stable, dipping less than a percent over the previous 12 months.
In Calistoga, TOT (tourism occupancy tax) is at $6.4 million for FY 2019, over $5.8 million for FY 2018. That's 85 percent growth since 2011.
Catherine Heywood, vice-president of industry relations for Visit Napa Valley spoke at the Calistoga City Council meeting on Tuesday, saying overall hotel occupancy has been relatively flat since 2016, but TOT continues to grow.
"People are staying longer and spending more," Heywood said.
TOT accounts for 54 percent of the city's budget.
Calistoga currently has 753 hotel rooms (vacation rentals not included) with $1,260 TOT per person collected.
The data was also reported by Visit Napa Valley during its annual Partnership Conference Sept. 19 at the Napa Valley Performing Arts Center at Lincoln Theater in Yountville.
"The hospitality experience of the Napa Valley is second to none compared to other wine regions. That's why the numbers are the way they are," said Linsey Gallagher, Visit Napa Valley CEO. "We're very fortunate."
That being said, Gallagher said her team is also watching for signs of recession or other potential challenges.
However, the overall picture is favorable, according to Gallagher. The average daily room rate for a Napa County hotel room rose 7 percent from July 1, 2018 to June 30, 2019. The average rate is now $327 per night. Lodging room revenue for that same 12 months rose 8 percent, from $33.6 million to $36.3 million.
Occupancy dipped slightly, from 71.2 percent to 70.7 percent.
That's good news, said Gallagher. "We've had some new (lodging) properties come on line and this shows there is room for everyone to be successful even with new entrants in this market."
"I don't feel were in a position of oversupply" of lodging rooms, said Gallagher. "Supply and demand are balanced."
At the same time, Napa Valley can't rest on its laurels, said Gallagher.
Other destinations are striving to become the alternative to Napa Valley, she cautioned. "They are getting their act together at other destinations about having a compelling reason to visit. We're going to have to be creative and be scrappy and try new things. We're going to have put more effort. But we're ready."
According to Visit California, there's been a decline in international travel to California. In July, overseas visitors at California ports of entry dipped 3.8 percent year-over-year. Visitors from China declined 8.6 percent, said Visit California.
In addition, if there is a downturn in the economy, "We're going to have to try harder to maintain our spot at the top," said Gallagher. "We have no intention of ceding that to anyone else."
"We are committed to doing everything we can to support the lodging and hospitality industries," she said. "At the end of the day, we need to convert all of this to sales and revenue."
That data showed that in 2018, the Napa Valley welcomed 3.85 million visitors who spent $2.23 billion, said a new report from Visit Napa Valley.
To compare, the 2016 report said visitors spent $1.9 billion in Napa Valley. The $2.23 billion spent in 2018 represents $85.1 million in tax benefit to residents, said the report. Taxes generated by the visitor industry include revenues from the transient occupancy tax (TOT), sales taxes and property and transfer taxes paid on lodging facilities.
The tourism industry remains the second-largest employer in Napa County (after the wine industry), supporting the livelihood of an estimated 15,872 people, with a combined payroll of $492 million, the report stated.
"The tourism industry continues to provide a significant positive impact to Napa Valley's economy, while also supporting local initiatives essential to the well-being of our community," Gallagher said in May.
The Weekly Calistogan editor Cynthia Sweeney contributed to this story.
Be the first to know
Get local news delivered to your inbox!