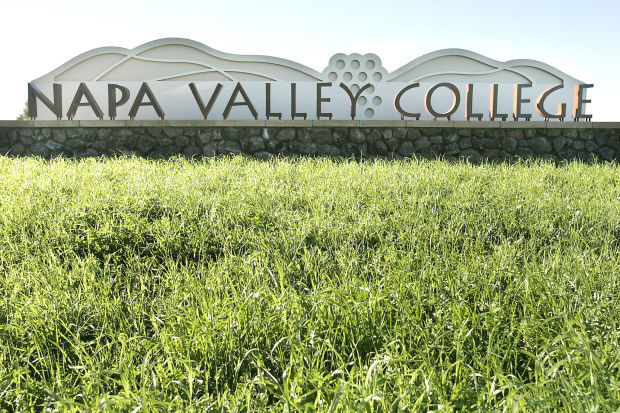 The Napa Valley Vintners Scholarship Fund, which seeks to support students of color pursuing a college degree related to the wine industry, is now accepting applications from eligible college students. 
Initially announced in the fall of 2020, the fund is supported by the United Negro College Fund which has partnered with Napa Valley Vintners to offer the scholarship.
Applicants must be Black, LatinX, Indigenous, Asian American, or Pacific Islander; have a grade point average of 3.0 on a 4.0 scale; have demonstrated, unmet financial need; and be enrolled full-time in either college or graduate school for the fall 2021 semester, according to UNCF's webpage.
Four institutions – the University of California, Davis, Napa Valley College, Sonoma State University and the California Polytechnic State University in San Luis Obispo – have been approved to accept recipients of the scholarship, according to NVV. Applications are due June 16.
"We hope to strengthen our industry by attracting (a diversity of) talent who will bring new points of view and contribute in meaningful ways to all aspects of our wine community," NVV President and CEO Linda Reiff said of the funds in a press release sent by the group. The first 40 recipients will receive their scholarships this fall, she said.
Each of the coming year's 40 recipients will receive $5,000 to cover tuition and will be eligible to reapply for the scholarship each year through undergraduate and graduate school, according to NVV spokesperson Teresa Wall.
NVV has committed $1 million to the scholarship fund, according to the press release, or $200,000 every year for the next five years. Asked if the fund might continue beyond the initial five-year pledge, Wall said the organization's intention is for the scholarship to be "ongoing," but that it needed "other partners" to help ensure that happened. The initial $1 million pledge will come out of NVV's Healthy Community Fund, Wall confirmed, adding that no formal fundraising plans have yet been made.
"Our first goal was to get this launched as quickly as we could, so we could start making an impact as soon as possible," Wall said.
In a press release following NVV's initial announcement in September of 2020, Reiff said the United States was "at a critical moment to finally end centuries of racism and to dramatically increase diversity, inclusivity and opportunity, including in the wine industry."
"Look at every sector of the industry, save the actual hard work in the vineyard, which is done largely by Hispanics, and you'll find only a few of us here and there," Gaiter wrote of people of color. "A sprinkling of color. It's not because we're not interested in wine, or uneducated about wine, or that we can't be found. It's because we're not really wanted, except maybe for optics, or as a market for Muscat."
A spokesperson for Napa Valley College wrote in an email that the college was "honored to be one of the four … selected to participate in this new program, which reinforces our commitment to diversity, equity and inclusion." Napa Valley College did not respond to an additional request for comment in time for the publication of this article.
Dr. Michael L. Lomax, UNCF president, and CEO, called the partnership between NVC and his organization "unique and outstanding."
"We are thankful that Napa Valley Vintners has offered this first-of-its-kind scholarship program to open doors to our students that would not otherwise be there," he said in the press release. "This opportunity will lead to more career options for students across all spectrums, and that's what all of us are striving for at UNCF."