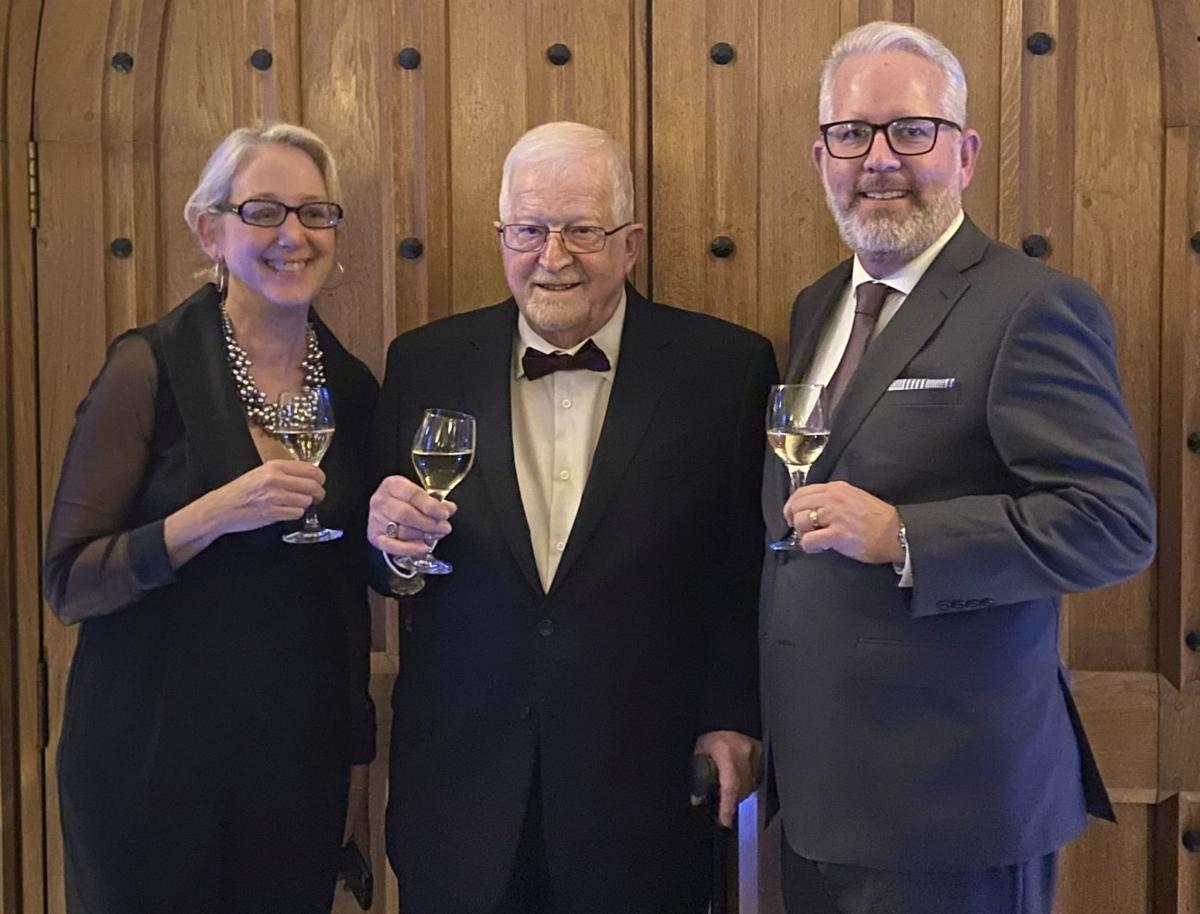 The Napa Valley Wine Academy was presented with the coveted Riedel "Wine & Spirit Education Trust (WSET) Educator of the Year Award" last week at a ceremony held in the United Kingdom.
Academy founders Christian Oggenfuss, Amy Oggenfuss, Catherine Bugué, and Jurg Oggenfuss, with Education Manager Janet Kampen accepted the award on behalf of the local Napa school. Presenting the award was industry luminary, Steven Spurrier.
The Napa Valley Academy was one of 10 education providers shortlisted for the award; a number culled from more than 700 WSET educators across the globe. The panel of judges, led by WSET Executive Director Ian Harris, included highly esteemed industry members and Masters of Wine.
As part of the nomination process, educators who are shortlisted for the prize are required to write a paper stating their contribution to the beverage industry through education and attend an interview session before the judging panel.
"We are both humbled and honored to accept this award from the Wine & Spirits Education Trust," said NVWA CEO and founder, Christian Oggenfuss, "We believe there is no finer curriculum when it comes to beverage education than the WSET."
The WSET's depth and breadth of certification courses has long been considered crucial for anyone wishing to enter or advance their careers in the beverage industry, and the Napa Valley Wine Academy's educators provide all four levels of the WSET's wine certifications, including the coveted WSET Level 4 Diploma, as well as WSET's Spirit and Sake certification programs. The school recently welcomed Master of Wine Peter Marks to lead advanced education courses and in-class development at the Academy.
Director of Education Catherine Bugué said, "We have a truly exceptional team of educators at the Academy, and we all take great pride in helping our students reach their goals through education, whether that is to excel in the beverage, food or hospitality industries, or to better appreciate and understand wine, spirits and sake."
The awards ceremony, which took place in London's historic Guildhall, bestows industry-sponsored prizes to top WSET students as well as educators, and also serves as a graduation ceremony for students around the world.
More than 800 students and industry members attended the awards events this past week, including other industry luminaries in addition to Spurrier, such as Jancis Robinson and Hugh Johnson.
The Napa Valley Wine Academy is headquartered in Napa and spans across eight states in the U.S.
Be the first to know
Get local news delivered to your inbox!